Facing Off is a weekly column debating five of hockey's hottest topics each and every Monday. From current events like trades and hat tricks to bigger-picture stuff like scandals and expansion — you name it, we're debating it. Albeit, not always with a serious tone. We're keeping this column light, so keep that in mind when reading, and feel free to join in on the fun by leaving a comment. Follow us on Twitter (@FacingOff_THW) and get in on the debate there too.

The Vegas Golden Knights are officially in business.
Owner Bill Foley cut the final cheque to complete their $500-million expansion fee earlier this month, and general manager George McPhee has been a busy man ever since. He attended the recent GM meetings in Florida and the Golden Knights were quick to sign their first player, junior free agent Reid Duke, a 21-year-old forward who is leading the WHL's Brandon Wheat Kings in scoring this season.
We officially have our first ever member of the @GoldenKnights. https://t.co/pgJOuNE7SO

— NHL (@NHL) March 6, 2017
With a little Vegas luck in next month's draft lottery, the Golden Knights could be fortunate enough to select a teammate of Duke's at the NHL Entry Draft in June.
In the meantime, Vegas should be close to finalizing an AHL affiliate for next season and could be on the verge of hiring their first head coach too. Expect to see some more signings as well, be it junior or college free agents or possibly older journeymen returning from European leagues like Chris DiDomenico (Ottawa) and Drew Shore (Vancouver).
Of course, most of the attention surrounding the Golden Knights will continue to pertain to the expansion draft, which will also take place in June and form the bulk of their roster for Vegas' inaugural campaign in the fall.
NHL considering making protected lists public, broadcasting expansion draft https://t.co/KQp0id0v1u pic.twitter.com/1tLltz5RSp

— theScore NHL (@theScoreNHL) March 9, 2017
League officials are still weighing the pros and cons of making the protection lists public, whether or not to identify the players being exposed to Vegas by each of the 30 other teams.
The Players' Association may have a say in the matter, but the fans and arm-chair GMs — and media members, including yours truly — are obviously in favour of finding out exactly who was available for the Golden Knights.
We've been doing mock expansion drafts all season — and I have another one in the works for around Easter — so it would be disappointing to be left in the dark and unable to see how close we came in making those difficult decisions on who to protect or expose.
Granted, we're still anticipating a significant "redistribution of players" in advance of the expansion draft, but it would also be fun to second-guess Vegas' picks and tweak the roster to our liking based on the actual protection lists.
Most criticism of the NHL is way overblown, but making the expansion draft and protected lists secretive would be beyond dumb (if true)

— GTOG Finesse (@GTOGFinesse) March 8, 2017
Here's hoping we'll get that opportunity, and that the NHL will broadcast the expansion draft results in some form or another to maximize the entertainment value. Just thinking out loud, but it would be really cool if the League and the Golden Knights could fly in all the selected players and call them up to the stage like the prospects picked in the first round of the entry draft. Maybe fly them into Los Angeles and bus them over to Vegas to avoid any spoilers, though it is never easy keeping a secret in this day and age of social media and paparazzi.
If there is a will, there should be a way to turn the expansion draft into a two- or three-hour TV event that also familiarizes the Vegas fan base with their new heroes in the process. That seems like a no-brainer and a win-win to me, but the NHLPA might not agree.
It would be insane for a league that televises the draft lottery not to make a TV event out of the expansion draft.

— Jonathan Willis (@JonathanWillis) March 8, 2017
By now, you can probably tell we are going to be debating a few Golden Knights topics in this week's Facing Off. I'm joined by Keith Scheessele, a Vegas local who has been covering the team from the ground up, and Matt Pryor, who covers the Dallas Stars and Florida Panthers for THW but, like me, has taken a keen interest in all things Golden Knights.
Matt is no stranger to Facing Off — he's made several appearances and the Third Man In was his brainchild — but Keith is new to the fold.
Also debuting today to discuss this season's most surprising players is Judson Rempel, our lead writer for the Winnipeg Jets, while Facing Off regular Sebastian Hedley-Noble returns to share his thoughts on the Colorado Avalanche going forward.
For starters . . . who forms your top line for the Golden Knights? Who are you eyeing as your top three forwards for Vegas in the expansion draft?
SCHEESSELE: Jakob Silfverberg-Cody Eakin-Matt Beleskey. I have to get that out there quick without any explanation because my thoughts will surely change by the time I finish typing this sentence.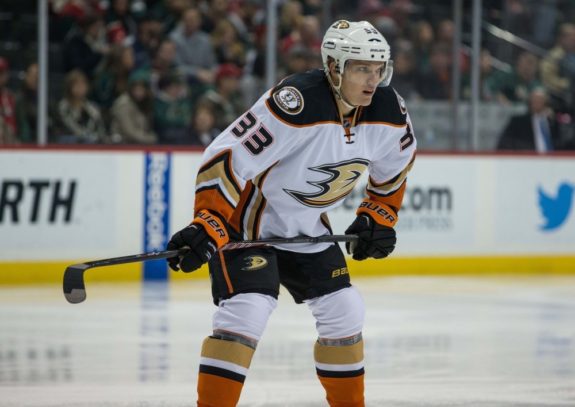 Silfverberg may be the best player Vegas gets in this draft, and I very much like the idea of reuniting him with his former Anaheim teammate Matt Beleskey. Cody Eakin doesn't particularly excite me, but he's practical as Vegas aims to build through the NHL Entry Draft.
Don't go back and read my other expansion draft preview. I only say to take one of these guys. Anyone who tells you they have the expansion-draft process figured out is lying to you. These lists look vastly different than they did when the season started and will likely continue to change into the offseason.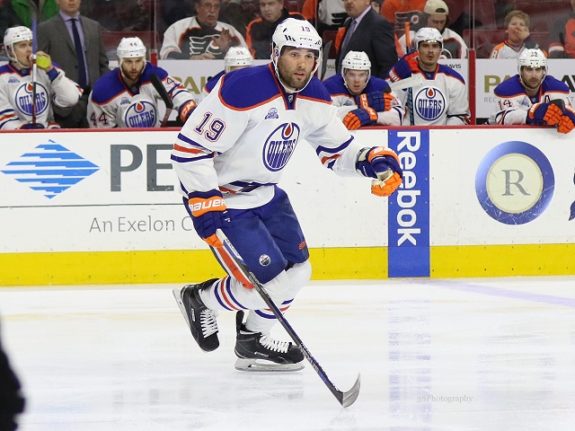 In that vein, I'm still holding on to a little bit of hope that Patrick Maroon could find himself in a Vegas Golden Knights sweater, although those hopes look like they are increasingly less likely if not dashed altogether.
More realistic options to join the above names at the forward position are Chris Stewart or Blake Comeau. I'd love to land a player like Anders Lee, particularly if Jack Capuano ends up being the head coach, but he's putting together a career year and that looks unlikely. The Islanders are an interesting squad though, it's not easy to project what they'll do.
PRYOR: This is a tough question to answer, for a couple of reasons. First, it's hard to predict which players will be available, as I think we'll see a flurry of trades in the brief period between the Stanley Cup Final and 5 p.m. ET on June 17, when each club's protected list must be submitted.
Second, McPhee will undoubtedly be a very busy man after the draft, both trade-wise and in free agency. While some good players will be available in the expansion draft, none of those players will be top-six-caliber centers, so he'll have to wheel and deal for them.
Those disclaimers aside, my best stab at the top three forwards Vegas will claim in the expansion draft is as follows: Jason Zucker, Jakob Silfverberg and Michael Grabner.
That's not technically a "line," as none of the trio are centers, but they'll be the best available forwards at 5:01 p.m. on June 17.
All three are 20-plus goal scorers. Zucker, who grew up in Las Vegas, gives the brand-new franchise an instant "hometown hero." Silfverberg has top-six skills but must be exposed, unless the Ducks trade a defenseman AND convince Kevin Bieksa to waive his no-move clause. Last, but not least, Grabner is a speedy scoring threat who gives the Golden Knights' penalty kill instant credibility.
Third Man In
FISHER: Zucker is on my Vegas roster as well, but he might be a second-liner behind the trio of Marian Gaborik, Mathieu Perreault and Bobby Ryan. Those are some bigger names and they come with some bigger salaries, but the Golden Knights are going to have to reach the cap floor, so it might make sense to target those three more expensive talents presuming they are exposed.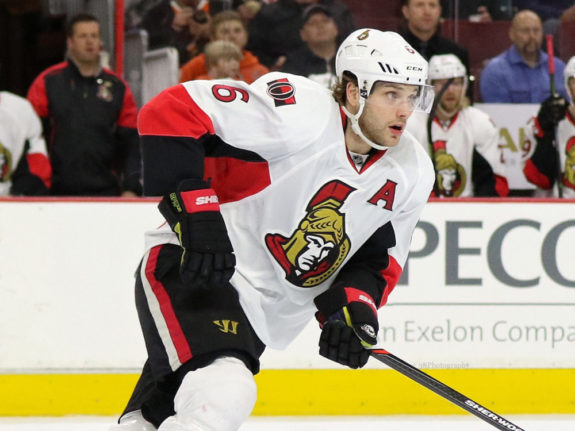 The Senators are notoriously cheap and will probably dangle Ryan since his production or lack thereof lately hasn't justified his $7.25-million price tag for another five years. A change of scenery and a fresh start in Vegas could do wonders for Ryan, who will celebrate his 30th birthday this week but still has star upside.
Gaborik is already 35 and appears to be on the down side of his career in Los Angeles, with four years remaining on his contract at $4.875 million annually. McPhee might be more reluctant to roll the dice on him, but Gaborik does have plenty of experience as a top-six forward. He's another proven scorer and he's been part of an expansion team in the past in Minnesota.
Both Gaborik and Ryan also offer name value and would help sell tickets and jerseys as top-three NHL draft picks — Gaborik going third overall in 2000 and Ryan second overall in 2005. Nail Yakupov, the first overall pick in 2012, could be another option from that perspective and likely lands on my roster as a reclamation project in a middle-six role.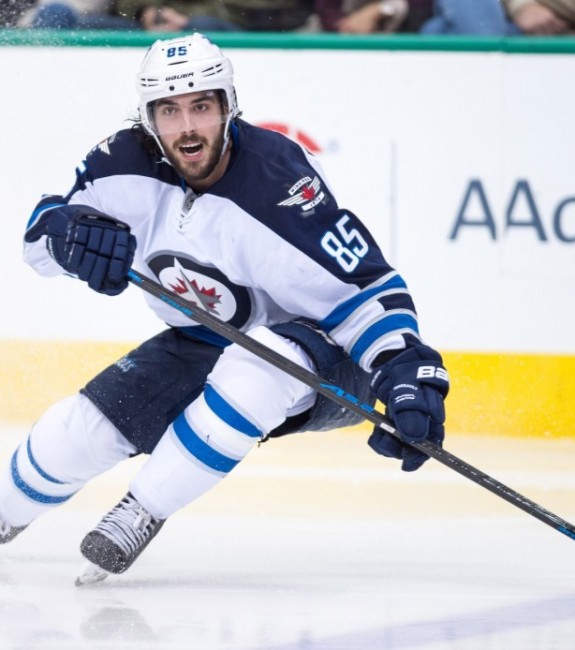 Perreault has plenty of term to come too — starting a four-year contract with a $4.125 salary next season — but he has a history with McPhee, who drafted and developed him in Washington. He was a sixth-round pick in 2006, but the 29-year-old has carved out a career against the odds and could be considered underrated in the present. Perreault obviously isn't a true No. 1 centre, but he might be able to make the most of that opportunity in Vegas.
I'd be all over Silfverberg too, but I honestly don't think he'll be available. The Ducks will do some wheeling and dealing to fit him into their protection plans, or else move him to another team that has room for an extra forward keeper in exchange for a decent draft pick or prospect that doesn't need to be exposed. The more I see Silfverberg on projected Golden Knights' rosters, the more I think that is wishful thinking. Ditto for Maroon and Lee, in my opinion.
Who is your frontrunner to coach the Golden Knights? Who is on your short-list of interview candidates? Would you hire one of the recent fires? Or would you be waiting for another casualty, somebody in particular?
SCHEESSELE: Right now my frontrunner is Capuano, if for no other reason than there hasn't been significant buzz surrounding any other coaches. Since the news leaked that the recently dismissed Islanders coach was in Vegas for an interview, we've not been treated to any other gossip regarding the head coach search.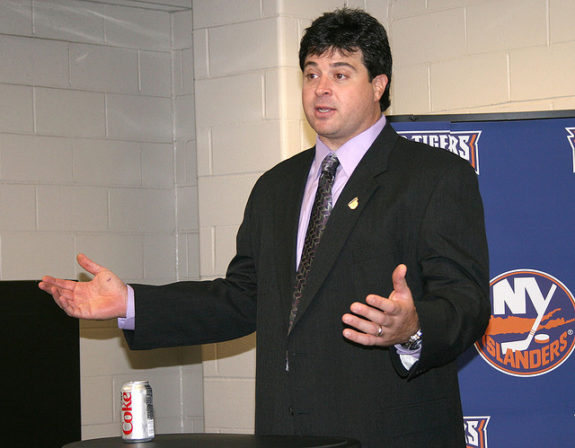 Expect these talks to heat up very soon. Foley and McPhee aren't making this decision after one interview, but they've said they want the hire taken care of sooner rather than later. They've also said that they want a guy with NHL head-coaching experience, so it's going to be a name you know.
Regarding those coaches who have been fired this season, we knew Claude Julien would never actually happen. He's a coach who can pick his own job, and did. Michel Therrien won't happen. He doesn't fit the mold of the offensive-minded team McPhee is trying to building.
That leaves us with Gerard Gallant, Ken Hitchcock and Capuano. I'll go with Capuano because while his Islanders teams chronically underachieved, they did produce some impressive offensive numbers. Additionally, Capuano's relationship with McPhee, they worked together in New York, should give him a leg up on his competition.
PRYOR: Between recently-unemployed bench bosses and those seeking a return (or entry) to the NHL ranks, the Golden Knights have a number of options to fill their head-coaching vacancy. The biggest names available at this time are Gallant, Hitchcock, Therrien and Capuano. Were I Vegas' GM, I'd talk to all four (and McPhee has reportedly spoken with Capuano already).
The fact that Vegas hasn't hired any of the above seems to me a sign that they're waiting for another coach to become available. Who might that be?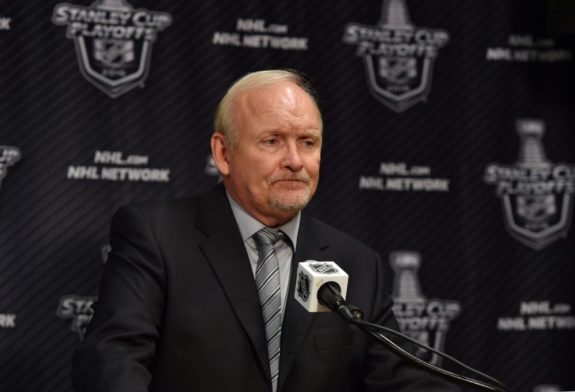 If I'm McPhee, I'm behind the wheel of a dump truck full of cash, idling just down the street from Lindy Ruff's house. As soon as the Dallas Stars announce they're not going to offer him an extension, I drive the truck onto Ruff's lawn, lay on the horn until he opens the front door and make the fifth-winningest coach in NHL history an offer he can't refuse.
Hall of Fame coaching numbers aside, the Stars' coach has one item on his resume which sets him apart from the crowd: Ruff began his coaching career as an assistant with the Florida Panthers during their inaugural season, so he fully understands the challenges faced by an expansion team. I asked him recently about this very subject, and Ruff's time in Florida is still fresh in his mind.
"I remember it like it was yesterday," said Ruff, who spoke of the "pride factor" for players who might not be happy about being exposed by their former clubs, as well as weaving a team identity out of whole cloth.
"We looked at it that if we could play real good defensive hockey, we could come close to getting in (the playoffs)," said the coach. "We came real close the first couple of years (and) ended up in the Stanley Cup Final one year."
Ruff gave full credit to head coach Roger Neilson's system, saying, "We built the identity that if we could be really hard to play against, we could win our share of games."
As the only veteran, proven-winner head coach (potentially) available who also has experience with an expansion team in a non-traditional market, Ruff has to be McPhee's top target to pilot the Golden Knights on their maiden voyage on the NHL's storm-tossed seas.
Third Man In
FISHER: I was totally baiting Matt with the wording of this topic but, truth be told, I've also been leaning toward the Ruff option. He's got a stellar resume and might have had a Stanley Cup ring if Brett Hull's overtime goal hadn't counted in 1999, but I definitely prefer Ruff to Capuano. Unless Dallas goes on an improbable run to make the playoffs, I can't see the Stars bringing Ruff back and that would open the door for Vegas.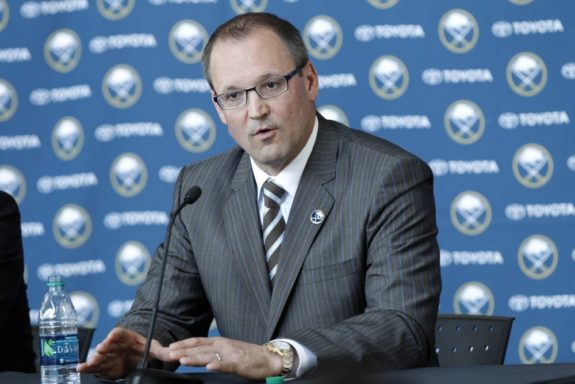 Dave Tippett would be another ideal candidate, but I doubt he parts ways with Arizona despite the Coyotes' ongoing struggles. I do wonder about the job security of Dan Bylsma (Buffalo), Paul Maurice (Winnipeg) and Willie Desjardins (Vancouver). I wouldn't be shocked if any or all of them become available, and they would be worth interviewing as well.
So I'd be in no hurry to make a hire before season's end, making it my goal to have a coach in place just in time for the expansion and entry drafts. I'd target June 1 as my hiring date.
Keith is right that it will be a name we're familiar with — somebody with NHL head-coaching experience — and the familiarity factor between McPhee and Capuano can't be ignored, but I wouldn't read too much into it either. If Capuano was McPhee's first choice, that deal would be done by now. I prefer Gallant to Capuano among those presently available, but I have a feeling McPhee is waiting on Ruff's fate.
The Golden Knights can select anywhere from first to sixth in the entry draft. As of today, which prospects would you be picking at each of those spots, one through six?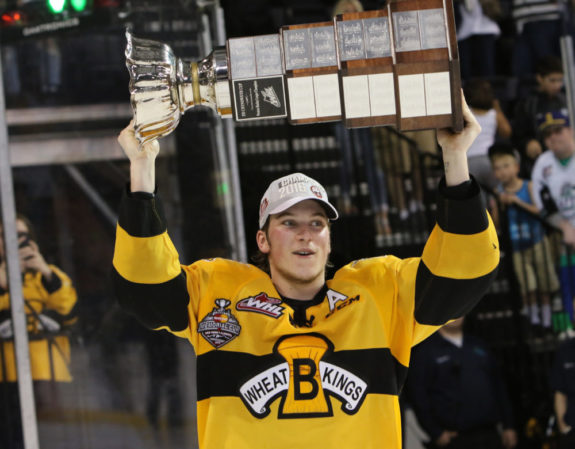 SCHEESSELE: With the No. 1 overall pick, I'm certainly taking Nolan Patrick. I'm not saying that anyone who projects a different player being selected there is wrong, but it's certainly a hard sell. He's far and away the most coveted player in this year's draft.
After that, there's any number of players that could be drafted No. 2. McPhee has said on more than one occasion that he wants an offensively impressive team. I feel like Nico Hischier fits that mold. I think his performance at the World Juniors set him apart from those other options to be selected second overall.
Three through six, I'll go with Timothy Liljegren, Gabriel Vilardi, Eeli Tolvanen and Michael Rasmussen, but ask me again at lunch and maybe my answers will change. I like the intelligence of Liljgren, the size of Vilardi and Rasmussen, and the natural scoring ability of Tolvanen.
Something worth considering is that Tolvanen appears to be headed the college route, he's committed to Boston College next season. Vegas may want to take a guy who will be on the ice in the team's first season. That said, I think if the Golden Knights get a pick lower than No. 2, it's worth exploring options to move up.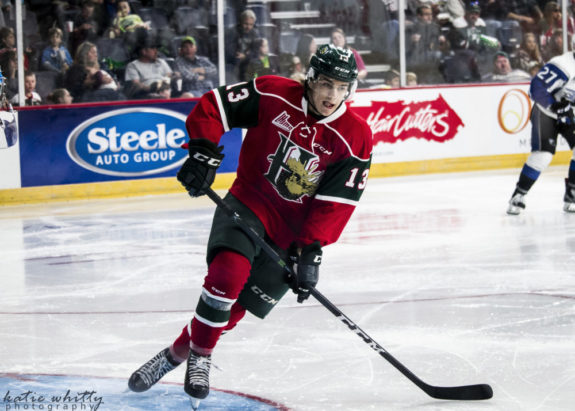 PRYOR: Confession Time: Prospects are not my strong suit. Because of my acknowledged lack of knowledge, I'm going to cheat and go with Ryan Pike's rankings from last month.
I'm confident Patrick and Hischier will go 1-2 in the draft. If Vegas ends up with the third pick, I don't think they take defenseman Liljegren, though, as I expect them to corner the market on No. 4-5 defensemen and blue-line prospects in the expansion draft.
If I'm Vegas, I take a center with my first pick. Hopefully, it's Patrick or Hischier, but I'll settle for Vilardi or Casey Mittelstadt with the third overall pick. If that's the case, Liljegren goes fourth, the center I (Vegas) didn't take goes fifth and right wing Owen Tippett is drafted sixth.
Third Man In
FISHER: I'll make Patrick the consensus top pick for Vegas since you can't go wrong with a good-sized No. 1 centre. There is also the Brandon connection, with Vegas assistant GM Kelly McCrimmon owning the Wheat Kings' franchise and overseeing Patrick's career to this point. Patrick has been compared to a young Eric Staal, but I see a lot of Jonathan Toews in him, with Patrick possessing a better shot and finishing ability around the net at his age.
Hischier was electrifying at the World Juniors and it wouldn't surprise me if he's topping the list for some teams. To no surprise, he'd be my No. 2 for Vegas and it wouldn't be close.
From three to six, however, is much closer at this point. As the Golden Knights, I'd probably take a forward regardless of where I was picking in the top six. That is the sexier pick and those prospects would likely make a more immediate impact, be it next season or the following year.
I like Vilardi third, most do, and I'll throw out a new name for fourth in Sweden's Lias Andersson, who I'm pegging as a big riser in the final rankings much like Mika Zibanejad in his draft year. Mittelstadt would round out my top five, and if I fell all the way to sixth, I might swing for the fences out of frustration and take the big Russian Klim Kostin, who seems to be a faller right now.
I'm not overly wowed by Tippett or Tolvanen, and I see too much of Jake Virtanen in Rasmussen. Liljegren reminds me of Oliver Kylington too, and I'm not convinced he'll be the top defenceman or a top-10 pick on draft day. I'm still biased towards Cal Foote here in Kelowna and I wouldn't hesitate to take him in the top 10, possibly as high as sixth.
Which players have been the biggest surprises for you this season? Good or bad surprises, maybe a couple of each?
REMPEL: For me, the biggest surprise of the season has been the rookies. And not just the two big ones, but all of them. It's been an incredible year, and if it weren't for Auston Matthews and Patrik Laine, the Calder race would involve a lot more players.
Speaking of Matthews and Laine, let's start with them. Laine is tied for third in the league in goals with 32, while Matthews is tied for seventh with 31 as of today.
Laine is already shooting better than almost everyone in the league and is on track to finish with the second-highest goals-per-game as a rookie since Alex Ovechkin in 2005-06.
Matthews has pulled the Toronto Maple Leafs into the playoff hunt and is their first true No. 1 center since Mats Sundin. He's a positive possession player in a first-line role against the toughest competition in the League.
They aren't the only impact rookies playing this year though. The Maple Leafs alone boast an impressive batch of rookies that include William Nylander and Mitch Marner, each with a good argument for rookie of the year. And the Jets are fortunate to have both Laine and Josh Morrissey making a splash in their first year.
Around the rest of the NHL, Matthew Tkachuk, Sebastian Aho, Zach Werenski, Jimmy Vesey, Ivan Provorov and Matt Murray have all cemented their place on their respective teams.
The NHL has become a young man's game over the past several years. The influence these rookies have had, however, is something else.
I've been writing for the Jets all season long and I don't think I've gone through one article without mentioning Laine's name. It's impossible not to see these guys. Making that big of an impact at the age of 18 or 19 is a great feat. The NHL is getting faster and better, and it's a lot of fun to watch.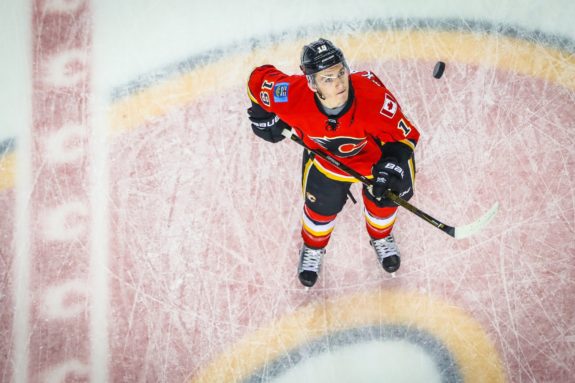 FISHER: Totally, the rookies have been blowing everybody away, and Tkachuk is the one I was going to mention here. He's flying a little under the radar in the shadows of Matthews and Laine, but Tkachuk has been an absolute force for the Flames. The kid who fell to sixth overall — behind Pierre-Luc Dubois (still in Junior), Jesse Puljujarvi (stuck in the AHL) and Olli Juolevi (a defenceman in the OHL) — is proving to be the third-best prospect from the 2016 draft class and a real chip off the old block.
In fact, Tkachuk is on pace to surpass his father Keith's rookie point total of 51 — Matthew is at 44 points, pro-rated to 54 if he stays healthy and in the lineup for Calgary's final 14 games. Matthew is also going to top 100 penalty minutes, already at 94 — far and away the most among first-year players. He won't get a lot of Calder consideration since he's only scored 12 goals, but Tkachuk has certainly been among the most valuable rookies to his team.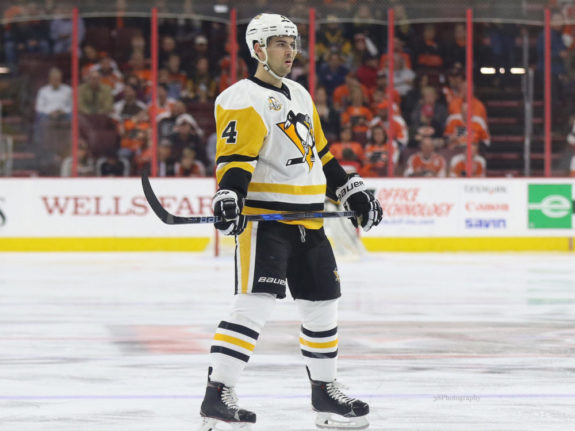 The player I had in mind for this topic, above all others, was Justin Schultz. If the NHL had a Comeback Player of the Year award — which it should, like other sports — Schultz would have to be a finalist and likely the frontrunner. He's tied for fourth in defence scoring with Duncan Keith and Kevin Shattenkirk, having played three and four fewer games no less. That Schultz has 46 points, including 12 goals, is remarkable considering the Oilers had to retain salary just to get rid of him at this time last year. He's looking like the one who got away for an Edmonton team that is still in need of a power-play quarterback on the back end — a role that Schultz has thrived in with the Penguins during Kris Letang's injury absence. Schultz only fetched a third-round pick in return and Pittsburgh didn't even qualify him following last season, bringing him back on a one-year, $1.4-million contract. Needless to say, Schultz is going to get his payday this summer to go with his Stanley Cup ring. Good for him.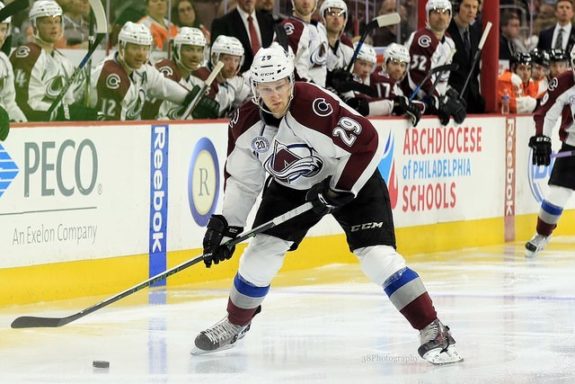 As for bad surprises, I can't help but think of Nathan MacKinnon and Jordan Eberle. MacKinnon was dominant at the World Cup of Hockey — arguably Team North America's best player — and I was convinced that he'd be a top-20, if not top-10 scorer this season. Instead, he's tied for 81st as of today with only 14 goals and 44 points. He's only on pace for 17 goals, which seems bizarre for somebody of MacKinnon's skill level. I thought he was a lock for 30 goals and 70 points. He'll be lucky to reach 20 and 55 at this rate. Not good Nate.
Eberle isn't doing any better, also stuck on 14 goals after failing to stick as Connor McDavid's wingman. I really believed those two would be a dynamic duo this season, but Leon Draisaitl bumped Eberle down the depth chart and who knows what the future will hold for him now. With just 39 points in 68 games — tied for 116th in the League, on pace for only 47 points — Eberle might be the next young forward jettisoned out of Edmonton in the offseason. So, no, he won't be to McDavid what Jari Kurri was to Wayne Gretzky.
Now that the dust has settled on the trade deadline, are you happy the Avs held off on making any big moves? Would you be happy if Colorado started next season with the same core and the same coach? Or what changes would you make? Are you committed to bringing Jared Bednar back?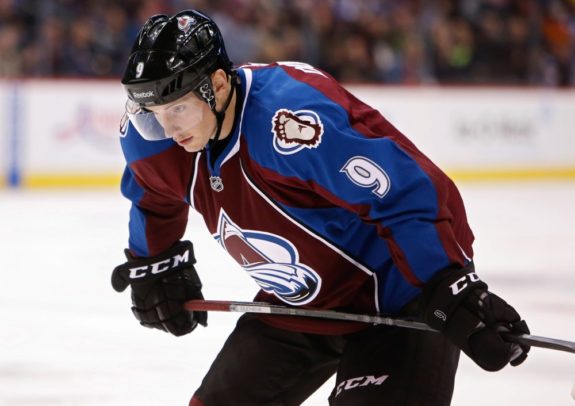 HEDLEY-NOBLE: Yeah, for sure I'm happy. I stated before that I was hoping the Avalanche would stay away from moving a Matt Duchene or a Gabe Landeskog. I like this core, so yes I'd be happy if they started next season with them on the roster. Especially when they have guys like Mikko Rantanen growing, Tyson Jost coming in amongst others, plus this draft's top pick. Those additions, along with some cap space and other trimming of the fat, should go a long way towards being competitive once again.
As far as Bednar goes, I'm not completely committed to him, though I'd give him another shot. He obviously hasn't gotten the right results this year, but he's slowly building an identity with the Avs, and he'll be given much more to work with as far as his style of play goes now that general manager Joe Sakic has underlined speed as the name of the Avalanche game.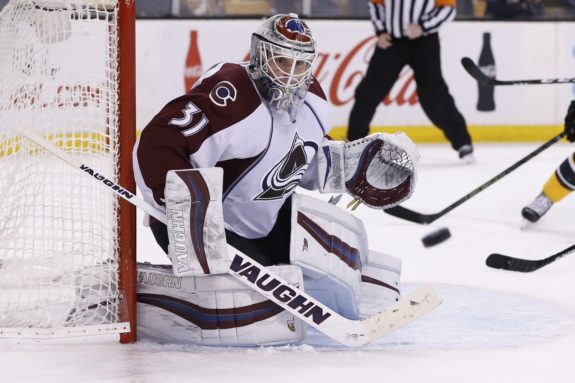 The one big move I'd make with the core would be trading Semyon Varlamov for some much-needed defensive help, and stick with Calvin Pickard going forward as the present and future No. 1 goaltender.
If you look at Colorado's record when they lost and were without Erik Johnson, it's quite scary. Then he comes back, and they lose Nikita Zadorov, who was performing at his highest level yet. Two huge blows to their already very thin defense. The Avalanche have also lost tons of one-goal games, meaning they are not as awful as their position in the standings would indicate. They could turn it around quite quickly, in fact, with a healthy squad and the right off-season moves.
Avalanche Stay Focused on Future – https://t.co/1itkduiUVq #hockey #THW pic.twitter.com/gwaZH9uxcC

— The Hockey Writers (@TheHockeyWriter) March 13, 2017
FISHER: I don't know what to do with this team, and I'm not sure Sakic knows what to do either. So far, he hasn't done much of anything, but I don't think staying the course is the answer for Colorado. I'm not necessarily saying blow it up, and maybe Sakic's patience at the deadline was for the best if the offers for Duchene and Landeskog were mediocre, but I do think it's in his best interests to move one or both of them in the offseason.
Looking at that Avs' core, it reminds me of the Oilers from a few years ago — prior to drafting the saviour, McDavid. Patrick is no McDavid, nor is he a Matthews or Laine, so even if Colorado is picking first overall, the Avalanche won't be getting a generational talent. I'd consider Patrick a slight upgrade on Duchene in terms of overall ability. Jost has a lot of similarities to Duchene's skill-set too.
There seems to be a bit of redundancy from the outside looking in and, as Sebastian noted, there are glaring needs on defence and even in goal. I'm not sold on Pickard being an above-average starter or the next Braden Holtby. I'd be exploring potential upgrades at both positions, but that Taylor Hall for Adam Larsson trade from last summer really diminished the trade value of Duchene and Landeskog in terms of targeting a defenceman in return. Maybe you get Sami Vatanen or Ryan Murray or Nathan Beaulieu. Maybe.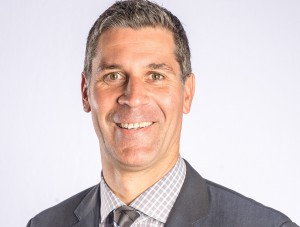 The Avs have to do something to change their fortunes for next season. I don't think it'll be a quick fix, it might take more than one big move, but there needs to be a shake-up of some sort in Colorado. Speed might be the name of their game now, but the Avs would be going nowhere fast by sticking with the status-quo lineup.
I would stick with Bednar for another season since he was dealt a losing hand when Patrick Roy folded at the worst possible time. Bednar doesn't get a free pass, he has to shoulder some of the blame for this abysmal season, but he shouldn't be the scapegoat either. I would make a point of hiring a more experienced associate coach, somebody from that list of Vegas candidates if possible. Gallant would be great, but he likely gets a head-coaching gig somewhere. Call me crazy, but I think Hitchcock or even Bob Hartley could really complement Bednar well and help get the most out of Colorado's underachieving group.
---
Who won this round of Facing Off? Feel free to weigh-in with your opinions in the comments below. We will be checking in periodically to both defend and expand on our initial answers. If you want us to face-off over a topic, we're open to suggestions as well.
Larry Fisher is a senior writer and head scout for The Hockey Writers, having been an at-large contributor for THW since August 2014. Fisher covers both the NHL and the WHL, specializing in prospects and NHL draft content, including his annual mock drafts that date back to 2012. Fisher has also been a beat writer for the WHL's Kelowna Rockets since 2008, formerly working as a sports reporter/editor for The Daily Courier in Kelowna, British Columbia, Canada from 2008-2019. Follow him on Twitter: @LarryFisher_KDC.