Facing Off is a weekly column debating five of hockey's hottest topics each and every Monday. From current events like trades and hat tricks, to bigger-picture stuff like scandals and expansion — you name it, we're debating it. Albeit, not always with a serious tone. We're keeping this column light, so keep that in mind when reading, and feel free to join in on the fun by leaving a comment.

That headline says it all.
The seven Canadian franchises have all but mathematically been eliminated from playoff contention. Barring a miracle, there won't be a Canadian team in the post-season this year for the first time since 1970, when Montreal and Toronto were the only flagbearers.
When you realize no Canadian teams will make the NHL playoffs. pic.twitter.com/YzYekUkQax

— Peter Roumeliotis (@PeteyBeats) March 26, 2016
From coast to coast — from Francesco Aquilini to Geoff Molson — there is widespread disappointment over a season that fell well short of expectations. Compounded by the diminished value of the Canadian dollar, this blow is really hitting home for those north of the border.
However, the hardcore fans from around the globe are still going to be treated to some terrific matchups with the playoff picture that is taking shape. And there's always next year for the Canadian clubs — especially in this salary-cap era, with parity breeding eternal optimism.
Prior to this season — way back on September 7 — we did an All-Canadian edition of Facing Off full of predictions. Félix Sicard, a guest then and now a regular contributor, is back this week to rehash where it all went wrong for Canada's teams and what the future could hold.
The biggest shocker has to be the Habs, especially after the start they had. Is it safe to assume the Canadiens would have made the playoffs if Carey Price didn't miss most of the season due to injury? Assuming he's healthy for the majority (or entirety) of next season, is Montreal a lock to make it again?
FISHER: We certainly didn't see this coming. Sure, we both predicted fewer Canadian teams than last season when five of the seven qualified — Montreal, Ottawa, Calgary, Vancouver and Winnipeg. We both gave Montreal the benefit of doubt again. I went with two teams — Calgary, begrudgingly, being the other — while Félix had three, with Ottawa and Winnipeg joining Montreal in his playoff projections. Yet, here we are — with none, zero, zilch.
It became a season of "what-ifs", the biggest being Montreal's fate with a healthy Price, who has been sidelined by a mysterious "lower-body" ailment. It's crazy what a difference one player can make — or what one player can mean to a team — but I still believe the Canadiens were on course to make the playoffs had the league's reigning MVP not gone down. I won't blame goaltending solely for sinking Montreal's ship, but Price would have kept the Habs afloat in the playoff race.
Tonight marks the 10th time since the Carey Price injury that the #Habs have allowed at least 5 goals in a game

— Sportsnet Stats (@SNstats) March 27, 2016
Carey Price played 66 games last season. Tonight, he misses his 64th game this season.

— Eric Engels (@EricEngels) March 26, 2016
As for next season, all bets are off. Price could be rusty and several other problems arose once the Canadiens started to self-destruct. Andrei Markov appears to be on his last legs and that defence corps beyond P.K. Subban leaves a lot to be desired. Alex Galchenyuk has been a bright spot, but he'll need to pick up where he leaves off and be a go-to guy from now on. Sven Andrighetto and Michael McCarron will need to take another step in their development as well, becoming dependable secondary scoring threats. I do like Montreal's playoff chances if Price returns to form, but that's a big IF going forward. If we're placing odds on the Habs making it in 2017, I wouldn't go any higher than 60-40, so it's far from a sure thing.
Carey Price is better than most, even from his knees… pic.twitter.com/024oFLtebx

— Eric Engels (@EricEngels) March 22, 2016
SICARD: The dark cloud of uncertainty hanging over the Canadiens keeps me from labeling them as a lock to make the playoffs. I agree with Larry that Price is far from a savior considering the bizarre nature of his injury. And then you have the coaching situation. Michel Therrien has proven beyond all doubt that he's not capable of winning hockey games without an MVP-caliber goaltender, which is seriously concerning.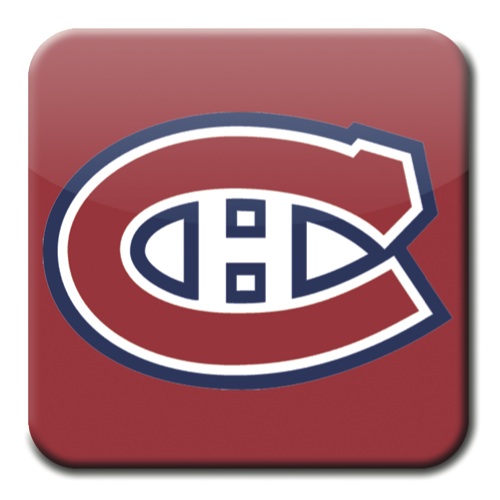 The flaws don't end there though, as Therrien's constant aversion from giving young players meaningful roles has also set the franchise back. Everything seems rosy now with Galchenyuk, but Therrien refused to play him at center for the majority of his career with essentially no good reason. Marc Bergevin seems completely oblivious to how bad of a coach Therrien is, which is even more troubling. All of this being said, if Bergevin fires Therrien in the summer and brings in a competent head coach, then I'd definitely lean towards having the Habs as a lock to be playing well into the spring. That's a big if though.
OK, besides the Habs, which Canadian club(s) have the best chance of bouncing back to make the post-season next year? How many Canadian teams will make the 2017 playoffs?
FISHER: Oh man, this is anybody's guess. I can't imagine Canada getting blanked two years in a row, can you? I'll say two again, one in each conference again. I do think Price is the key to Montreal rebounding — the Habs will go as he goes (again). I also think the Alberta teams could make some noise in the West, be it Calgary or Edmonton or possibly both. They will be in tough against those California teams, but we could be treated to a meaningful Battle of Alberta for the first time in a long time. The winner of that season series might just make it. Winnipeg won't be far off either, especially if Connor Hellebuyck emerges as the Jets' starting goaltender.
SICARD: I'll give a specific answer, because why not? The two Canadian teams to make the playoffs in 2017 will be the Winnipeg Jets and Montreal Canadiens. As we've been discussing here, Montreal has too much talent to miss the playoffs two years in a row, especially if they enter the season with a new head coach.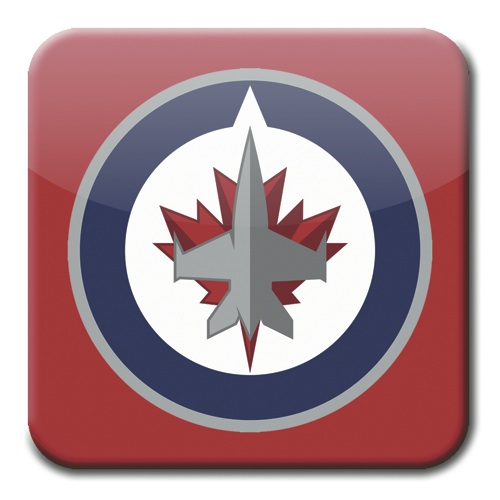 As for Winnipeg, I had the Jets pegged (pun definitely intended) to make the post-season this year, yet a combination of sub-par play and an insanely tough division did them in. Now with the Andrew Ladd situation in the rear-view mirror, I think they can firmly set their sights on making a playoff run in 2017. I love the mobility of their blue-line, and they've got a nice pool of talent up front. With Helleybuck set to take another step forward in his development next year, I really can't see why this team wouldn't make the playoffs.
How about those Oilers? They have now tied a record by missing for the 10th year in a row — a full decade of futility. Question is, can Edmonton halt it here or will the Oilers stand alone in infamy after next season? Simply put, does that drought reach 11?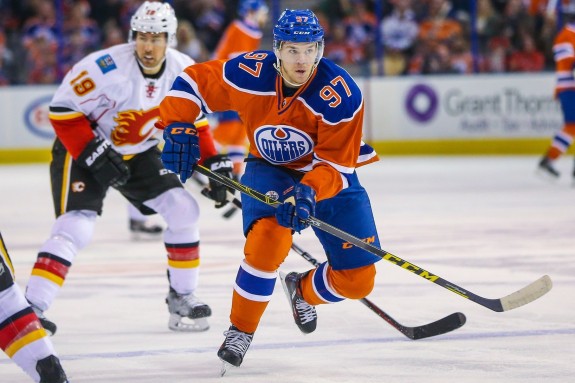 FISHER: This is it. This is the last we'll see of the Oilers in the draft lottery. They are moving into a new rink for next season and that will be a fresh start for Edmonton. Wipe the slate clean. This is going to be a team on the rise. If Connor McDavid can stay healthy — he might mean more to the Oilers than Price to the Canadiens — then Edmonton can absolutely exceed all expectations in making the playoffs.
I'm anticipating another off-season of significant change in Edmonton. Last year, it was off-ice moves with Bob Nicholson, Peter Chiarelli and Todd McLellan coming on board. This year, I think the on-ice product will be getting a makeover. The current roster isn't cutting it, so a shakeup is inevitable and very few are untouchable at this point. The Oilers also have some bad contracts coming off the books, which will free up enough cap space for at least one big-name free agent or trade acquisition.
I'm pretty sure Edmonton is leading the league in man-games lost to injury this season, and four of its top-six forwards — McDavid, Jordan Eberle, Ryan Nugent-Hopkins and Benoit Pouliot — have missed substantial time. If the Oilers could be middle of the pack in that regard next season, and also get middle-of-the-pack goaltending from Cam Talbot — meaning he ranks 12-18 in wins and save percentage among the 30 starters — then I actually like Edmonton's chances as much as Montreal's. Yes, if that criteria is met, I'm giving the Oilers about 60-40 odds of making the playoffs. That's bold!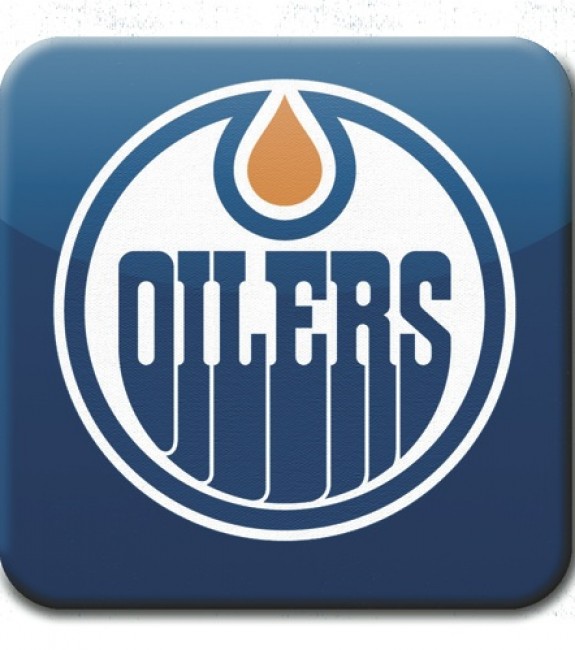 SICARD: I'm very mixed when it comes to the Oilers. They've struck gold (or perhaps oil) when it comes to McDavid, and his presence alone should drag the franchise forward regardless of what moves they make in the off-season. The California teams stand squarely in their way, but the wild-card is a different story. Minnesota hasn't been a good team at all this year and will barely squeak into the post-season, and I can't imagine the Wild getting significantly better next season. That's where the Oilers have at least a chance at making the playoffs. Their top two lines are legitimately good, and Todd McLellan is a good enough coach to implement a winning system. The problem is that Edmonton's blue-line is just so damn barren that it almost doesn't matter how good the system is. Until the Oilers can get a bona fide defenseman or two to beef up their back end, it's hard to say that they'll take a true next step in good faith. If they can add at least one quality defenseman in the summer, perhaps via trade, then I think the Oilers have a legitimate shot at taking a wild-card spot.
How about those Leafs? Any chance Toronto's rebuild could be ahead of schedule? Could the Buds surprise next season? Will the Leafs be closer to the playoffs or picking first overall in 2017?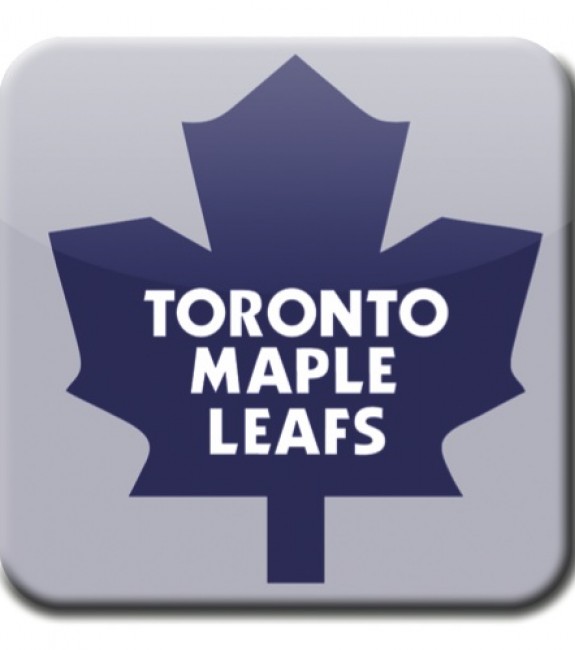 FISHER: The Leafs aren't as far along as the Oilers. Nor do they have a generational talent like McDavid. But I don't think Toronto is going to take nearly as long as Edmonton to start climbing the standings. Mike Babcock is going to make this team a winner sooner than later, with help from Lou Lamoriello and the scouting departments.
I quite like Toronto's prospect pool as of today, led by William Nylander, Mitch Marner and whoever the Leafs select at the top of this year's draft. I thought they drafted extremely well last year to really kick-start this rebuild, and they have done a splendid job of stockpiling picks. Nikita Soshnikov and Zach Hyman are looking like solid finds, Dmytro Timashov and Connor Brown could be steals, and there's still serious potential for Toronto to land Jimmy Vesey through NCAA free agency this summer.
BC eliminates Harvard & Jimmy Vesey's college career is over. We'll find out in a few days whether he signs w/NAS or opts for UFA. #Leafs

— Michael Augello (@MikeInBuffalo) March 26, 2016
Win next month's draft lottery and the Leafs could be off to the races as early as next season. That's probably a bit ambitious but, with a first overall pick in the fold, I'd be willing to give the Leafs a 40-60 chance in 2017. I think that Atlantic Division has the most opportunity for improvement and if Steven Stamkos bolted on Tampa Bay for Toronto, I'd go 60-40 on the Leafs too.
SICARD: I really like what I've seen from Toronto's rebuild so far. The Leafs have been extremely patient, and they've insulated their organization with a healthy mix of old-school scouting and new-school number crunching. The early results seem pretty good as well — the Leafs have been playing a solid brand of hockey since their trade-deadline fire sale.
All that being said, they're still a year or two away from making a real run at the playoffs. Their blue-line, though dotted with talents like Morgan Rielly and Jake Gardiner, remains devoid of any playoff-level depth. Same goes for their forward group, and with all due respect to Garrett Sparks, I wouldn't exactly bet my life on a tandem of him and Jonathan Bernier. The Leafs are on a really good path, and I can't see their braintrust jumping the gun this summer and messing with the program. Toronto fans will have to wait just a little longer to see it all come to fruition.
There is a very good chance Auston Matthews will end up playing in a Canadian market. What jersey do you see him pulling on in late June? Where would be the best fit for him? Do you think Matthews will make an immediate impact, transforming that lucky team into a playoff contender?
FISHER: It's shocking — but intentional — that I didn't name-drop Matthews beforehand. He's the big prize for one team's pain and suffering this season. He'll be able to sell hope to one fortunate fan base. The American-born centre, who spent this season playing pro in Switzerland, is the consensus top prospect ahead of talented Finnish wingers Patrik Laine and Jesse Puljujarvi. All three could end up calling Canada home next winter.
#Leafs now have just two fewer points than the Edmonton Oilers with three games in hand. Auston Matthews in jeopardy.

— Raihan Hussain (@RaihanSays) March 16, 2016
Okay Leafs.You can stop winning now. Young kids and Bozak, that's enough now. Let's save poor Auston from his fate in Edmonton. #Matthews

— Rachael Bishop (@87_Rachaelb) March 25, 2016
Nobody wants to see Matthews in an Oilers jersey, and it's entirely possible that Edmonton would try to trade that pick — or, rather, his rights — if it won the lottery (again) on April 30. Toronto has to be the best fit for Matthews, aside from the pre-season favourite Arizona Coyotes, but his hometown team has overachieved in becoming long-shots to win the lottery now. I see a bit of Mats Sundin in Matthews and Toronto hasn't had a legitimate No. 1 centre since the big Swede left the Big Smoke.
I don't think Matthews is capable of singlehandedly carrying Toronto to a playoff berth, but if he could play behind Stamkos and alongside the likes of Nylander and Marner, then it's well within the realm of possibility. The Leafs are going to be a fun team to watch next season regardless, but all eyes will be fixated on the centre of the (hockey) universe if Matthews and/or Stamkos end up in Toronto. It would be great for the game.
https://twitter.com/AydMiller/status/713883515465646082
It'd be ironic if the Jets got Auston Matthews. Arizona gets Winnipeg's team, Winnipeg gets 1st elite hockey player Arizona produces.

— Kyle (@KyleKayBee) March 27, 2016
SICARD: Toronto seems like the most (statistically) likely destination for Matthews, but I'll throw my own dark horse into this race: Winnipeg. Think about it — the Jets already have a solid core from the net out, a solid coach, and a general manager who's already navigated through some tricky territory. Add Matthews into that mix, and you have to start talking about the Jets as much more than a wild-card team. Seeing him play for a legendary franchise like the Leafs would be pretty cool, but I much prefer the idea of him entering a situation with immediate playoff implications.
BONUS TOPICS
How excited are you for expansion? That verdict is coming sooner than later now, but what's your gut feeling? Las Vegas and/or Quebec City? Or status quo, without any new teams? Your thoughts on the framework for an expansion draft and the potential to ice a competitive club(s) from Day 1?
FISHER: I would bet the farm on Vegas becoming the one and only expansion team. Gary Bettman wants to be the first major professional sports league to set up shop in Sin City and it's looking like a matter of when, not if, with an arena already nearing completion on The Strip. The NHL hosts its annual awards banquet in Vegas in June — following the Stanley Cup playoffs but before the entry draft — so I'm fully anticipating an announcement there.
It's sounds like The Carolina Hurricanes relocation to Quebec City is gaining steam. Where there is smoke, there's fire! #Nordiques

— Jeff the lost soul (@jeffyoil) March 28, 2016
I don't think Bettman was ever too keen on Quebec City for expansion — he'd probably be open to relocating a team there in the future, rumours are swirling about the Carolina Hurricanes — but with the Canadian dollar being down, it gives him an easy out. The preference was always toward adding two Western Conference teams, and I still wouldn't rule out Seattle getting an expansion team once it gets an arena deal done. That franchise probably wouldn't be operational until 2020, but it sure sounds like the puck could be dropping in Las Vegas for 2017-18.
With Vegas expansion on the horizon, #NHL teams need to prepare for a raid on their rosters https://t.co/2CNY8p4uFm pic.twitter.com/XgD4Omgq51

— Globe Sports (@Globe_Sports) March 17, 2016
It also sounds like Bettman would like to see that team hit the ground running, instead of tripping over its own feet like past expansion clubs. Vegas would have a pretty decent pick of the litter — from goal on out — based on the proposed protection rules, but no matter how you see that roster shaping up, I'd rate its playoff chances at around 1-99 or more like one in a million for the inaugural season. Vegas does love its underdogs!
SICARD: I'm definitely excited for expansion, and if I had to go bet on it in Vegas, well . . . I'd bet on Vegas getting its NHL team come 2017-18. The stars seem aligned for them, yet the same can't be said for Quebec City. The Canadian economy has once again thrown a wrench into the equation, and it sounds like the NHL has gotten really bearish all of a sudden on the idea of the Nordiques returning to the league.
https://twitter.com/FriedgeHNIC/status/710124967598415872
I like the parameters the league has laid out for the expansion draft, yet I'm still waiting to hear what they'll do about the litany of players on NMCs. If those guys become fair game, then we could see a really competitive Vegas team right out of the gate.
How about that Devante Smith-Pelly guy? I had to do this to poor Félix after a Twitter exchange we had following DSP's trade from Montreal to New Jersey. He's caught fire with the Devils, but will his hot streak carry over to next season or will he flame out? Where do you see him topping out as a player?
Devante Smith-Pelly on the move again, from Montreal to New Jersey for Stefan Matteau. Young depth forwards with potential futures #NHL #THW

— Larry Fisher (@LarryFisher_KDC) February 29, 2016
@Felix_Sicard yeah, their top-six potential is fading fast. I still like Smith-Pelly, could see him fitting in with Devils.

— Larry Fisher (@LarryFisher_KDC) February 29, 2016
There are people who get paid to talk about hockey that think DSP is an impactful hockey player. Oh man…

— Felix Sicard (@Felix_Sicard) February 29, 2016
FISHER: I've always been a fan. So much so that I've, mistakenly, drafted him to more than one of my fantasy teams over the years. He's disappointed in that sense, but I kept thinking there was some offensive upside to Smith-Pelly. We're seeing that now — finally.
Is this a flash in the pan or a sign of things to come? It's probably somewhere in between because Smith-Pelly obviously isn't going to be a point-per-game player next season, but I don't think he's going to be a healthy scratch or trade bait again either. This torrid scoring pace isn't sustainable, but I liken Smith-Pelly's game to former Oilers winger Mike Grier, who topped out at 20 goals and 44 points as an effective third-liner who was bullish on the forecheck but bright enough to kill penalties.
I wouldn't be shocked if Smith-Pelly put together a couple 20-20 seasons in his prime, possibly as early as next season. The Devils are doing pretty darn good with those former Ducks forwards — first Kyle Palmieri and now Smith-Pelly, eh Félix?
Devante Smith-Pelly has made an immediate impact with the #NJDevils tallying seven goals in nine games.https://t.co/WT2VHqoBSZ

— New Jersey Devils (@NJDevils) March 21, 2016
SICARD: Look, I've got nothing against DSP. I actually ran into him at a Chipotle during his Ducks' tenure, and he's visibly slimmed down since then and it's shown with an improved skating stride. His north-south approach is endearing to both fans and coaches (and who can't love that gap-toothed smile?), but ultimately I just can't see him as much more than a decent third-liner. It's been fun to watch him make Therrien and Bergevin look like fools, but even a 20-goal season seems pretty lofty for him.
---
Who won this round of Facing Off? Feel free to weigh-in with your opinions in the comments below. We will be checking in periodically to both defend and expand on our initial answers. If you want to see us face-off over a topic, we're open to suggestions as well.
Larry Fisher is a senior writer and head scout for The Hockey Writers, having been an at-large contributor for THW since August 2014. Fisher covers both the NHL and the WHL, specializing in prospects and NHL draft content, including his annual mock drafts that date back to 2012. Fisher has also been a beat writer for the WHL's Kelowna Rockets since 2008, formerly working as a sports reporter/editor for The Daily Courier in Kelowna, British Columbia, Canada from 2008-2019. Follow him on Twitter: @LarryFisher_KDC.