Limiting Henrik Zetterberg's ice time could actually generate more offense for the Detroit Red Wings.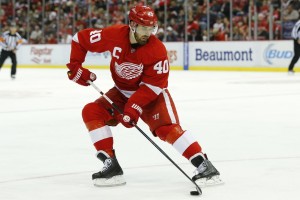 Every top level of beer league hockey has that one player who used to be good, but is far past their prime and probably should not be on the ice with the younger, faster skaters. Whenever he gets the puck, a younger skater will quickly zoom by and steal the puck.
Henrik Zetterberg is that player for the Detroit Red Wings.
When watching the esteemed Red Wings' captain, it appears that he has slowed and stiffened up tremendously over the past few years. In the past, Zetterberg has been able to compensate for his slow foot speed by protecting the puck well and dishing it off to his wingers with precision. However, this year is different.
In the waning months of the 2015-16 season, Zetterberg appears to be out of gas. His neutral zone and breakout play have been subpar and his passes rarely are on target. At times, Zetterberg will find himself in prime shooting territory, but will opt to pass the puck instead, even if his winger is at a worse shooting angle. And finally, it does not take much from an opponent to bump Zetterberg off the puck. His famous board play and puck protection is a thing of the past.
Should we be surprised? No. The Wings' captain is 35—will be 36 in October—and is far from his prime. He ran out of gas in last year's first round playoff matchup with Tampa Bay and hit "E" a little earlier this year.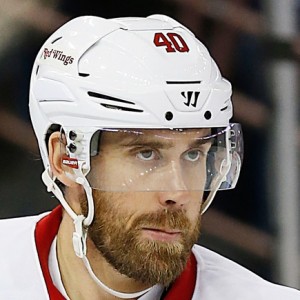 How Bad Is It?
Despite leading the Red Wings in points, Zetterberg's rank is not reflective of his recent play. Hank flew out of the gate to open the season, with 14 points in 11 October games. But since, Zetterberg has yet to hit double digit points in a month again, and reached rock bottom in March. With two games still to play this month, here's how Zetterberg's stats look for the month of March:
11 Games
1 Goal
3 Assists
4 Points
Minus-10
Woof.
Going back further, the captain 12 points in 25 post-All-Star Break games and is a miserable minus-15 in that same timespan.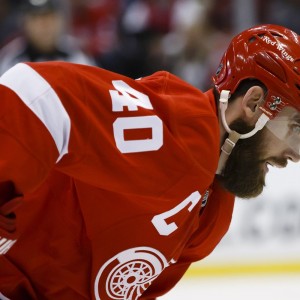 Red Wings Remedy
So what can the Detroit Red Wings do to alleviate Zetterberg's poor play? In recent games, Coach Jeff Blashill has demoted veteran Brad Richards to the fourth line for even-strength play. Should Zetterberg receive similar treatment?
Not quite. Zetterberg still has some value to the Red Wings. However, that value does not warrant the second highest even strength time-on-ice per game played (16:12, Pavel Datsyuk leads with 16:35).
Zetterberg should be relegated to third line duties for even strength and remain on the top power play for the Red Wings. He could play on the second line, but not as the center. With Zetterberg demoted, Datsyuk could pair with Dylan Larkin and Anthony Mantha on the top line. Additionally, Andreas Athanasiou centering Justin Abdelkader and Tomas Tatar on the second line could round out the Red Wings' top-six forwards. That leaves Zetterberg to play on the third line—with fewer minutes—along with Gustav Nyquist and either Riley Sheahan or Darren Helm.
If Zetterberg plays fewer minutes, perhaps he could generate more offense in fewer shifts. How? If Zetterberg only plays 7-8 minutes through the first two periods, he will have more energy for the final period to either conserve a lead or mount a comeback. Additionally, those fewer shifts in the first two periods would result in stronger, more energized play when he does hit the ice. Let younger, faster Mantha, Larkin and Athanasiou wear down the opposition. Then, Zetterberg should play. Hank can no longer be that offensive force that keeps opponents on their heels. Why not save his abilities for the right time?
Monday Morning Notes
As reported yesterday by ESPN's John Buccigross, Detroit Red Wings' assistant coach Tony Granato will become the next head coach for the University of Wisconsin men's ice hockey program. Granato, whose contract expires following this season, will coach his alma mater, having played in Madison from 1983 to 1987.
With an upcoming vacancy on the coaching staff, the Red Wings could opt to make part-time assistant coach Chris Chelios a full-time offer. Granato coached the defense and penalty kill in his time with the Red Wings, so Chelios would seem to be a perfect fit as a replacement.
What do you think? Does Henrik Zetterberg still deserve top line time with the Detroit Red Wings? Comment below or tweet me: @PolakWolak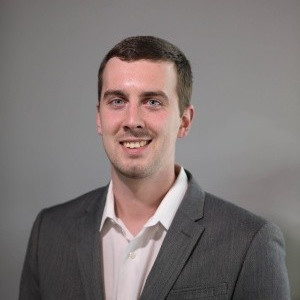 Tony Wolak is based in the Washington D.C. area and covers the Detroit Red Wings for THW. As a former junior and college hockey player, Tony has a unique perspective on Red Wings topics.