It's a slow day in the NHL for hockey games, but a couple of interesting matchups make for some consideration if you're a regular in fantasy play. If you like goaltending, you'll be in for a treat as some of the NHL's best square off against each other.
Yesterday's Games
There were some pretty awesome performances in the NHL on Thursday. Eight players earned three or more points each on the NHL score sheet, but also added heroic type fantasy performances for owners. If you took Vladimir Tarasenko and Travis Zajac, you likely won your pool. If you took any combination of Connor McDavid, Leon Draisaitl, Kevin Shattenkirk or Sidney Crosby, you probably came close. If you took a sleeper on Mark Letestu, congratulations, you saw something few people saw.
Tonight's Games
Minnesota Wild at Calgary Flames
Montreal Canadiens at San Jose Sharks
Centers
Logan Couture ($6600)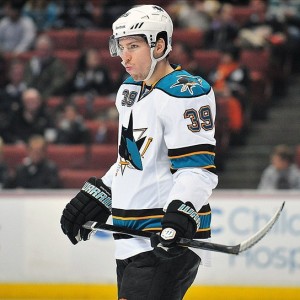 There are some red-hot centers in the NHL right now and Couture is one of them. With five points in his last three games, on Wednesday, he lit up the Los Angeles Kings for two goals and an assist for 12.0 fantasy points in DraftKings. He's been blocking shots, adding shots on net and he now has 16 points in 24 games. Half of his points have come in the last ten games, so a slow start for Couture appears to be a thing of the past and he's coming on strong.
Alex Galchenyuk ($7200)
The NHL.com has a good article entitled Fantasy Picks, which was written by Pete Jensen. Jensen has a good write up on why you should consider Galchenyuk for your fantasy team:
Galchenyuk has been much more impressive at home (17 points in 14 games) than on the road (five in nine), but he's still one of the most consistent point producers in the NHL this season and the best center option Friday by a good margin. He has at least a point in 17 of 23 games, tied for the most such games in the League.
I like Galchenyuk because he has been Montreal's most consistent scorer this season. He has 22 points in 23 games, seven power play points, two game-winning goals and he's not afraid to mix it up, scoring greasier goals on a bigger, better defensive team like San Jose.
Forwards
Max Pacioretty ($6800)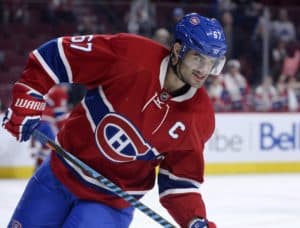 Pacioretty has been a bit streaky but has the ability to be a difference-maker. He got an assist and four shots on net against Anaheim on Nov. 29. If you're taking Pacioretty, it is somewhat of a gamble, but with only two games on the NHL schedule, there will be players on your team that may make you a little more nervous than a full schedule otherwise might. The key to remember here is that Pacioretty is a regular 30-goal scorer in the NHL.
Kevin Labanc ($3300)
I like Logan Couture, so I'm taking his new linemate Labanc who has been productive playing alongside Couture. Most recently Labanc has points in three of his past four games. He's a good price and he could out-produce his value if the Sharks score a few goals. He could also be an interesting under-the-radar pickup for owners. He's very unproven, so take him at some risk, but hope he has performances like his last few instead of his first few.
Defense
Brent Burns ($8400)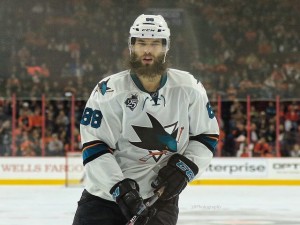 The best two defensemen on the board are Shea Weber and Brent Burns. Burns has been a consistent threat all season and he scored the overtime winner on Tuesday against Arizona. He has seven points in his last five games and nine shots in his last two. One of the reasons I like Burns here is that he often earns fantasy owners points in other ways. If Carey Price has a big game and shuts out the Sharks, Burns still has the potential to make you glad you took him.
Goaltender
Devan Dubnyk ($7800)
There are a lot of good goaltenders in action on Friday and wins and losses in these matchups could come down to the how each netminder plays. If there is one team that seems to be lacking in this area, it's Calgary. Therefore, it makes sense to take Dubnyk who has two shutouts on the road and has points in his last three games. Dubnyk's current goals against average is 1.66 and has a save percentage of .946. That's enough to make a strong contender in a smaller field.