NHLPA to Reject NHL Proposal to Extend CBA
The NHL Players' Association is expected to reject the NHL's proposal to extend the Collective Bargaining Agreement by three years in exchange for participating in the 2018 Winter Olympics, according to a report by ESPN's Joe McDonald on Thursday.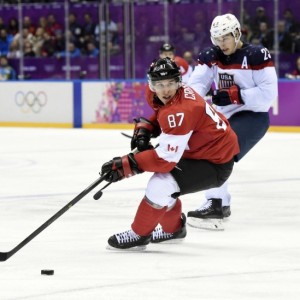 The Players' Association is expected to formally communicate their decision to the league before their board of governor's meetings set to take place next week in Florida.
The New York Rangers' Derek Stepan, the team's representative, spoke on Thursday about the proposal from the league.
"Any time you go through (CBA) negotiations as we went through (in 2013), these big decisions take some time and it was early on when (the league) said, 'Hey, we'll extend it three years' and we didn't know exactly what was going on, like are we going to negotiate, or is it take-it-or-leave it?" Stepan said, according to McDonald.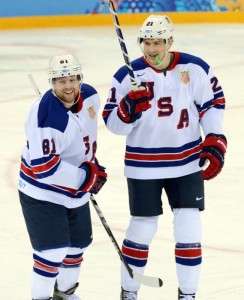 Stepan also discussed the players' consideration of the league's offer and how the Players' Association was uneasy about extending the CBA for another three years at this time, given their concerns about escrow in the current agreement.
"In the short meetings we had with the PA it was pretty clear everyone was still a little uncomfortable with continuing the CBA for three more years. Obviously, a big topic was escrow and trying to find a way to negotiate that, so it was a combination of things that made the decision pretty easy to say we're not quite set on just doing three more years," Stepan said.
The league's hesitation to send its players has revolved around concerns over the IOC's unwillingness to pay for costs previously covered in past Olympics dating back to 1998 in Nagano. These costs include expenses for player travel, guest accommodations and insurance for player contracts. It was an estimated cost of $14 million in Sochi, according to ESPN's Pierre LeBrun.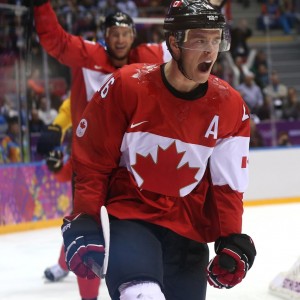 After a meeting at NHL Headquarters in New York City on Nov. 17, the International Ice Hockey Federation reportedly agreed to secure funding to cover player travel and insurance costs — bring the NHL's players one step closer to the 2018 Winter Olympics in PyeongChang, South Korea.
The players' concerns with extending the current CBA reportedly revolve around the large amount of escrow they pay under the current agreement — 15-percent-plus — a large amount of which is never recouped by the players under the current revenue sharing plan, according to McDonald.
However, the league's proposed three-year extension to the current CBA has given the Players' Association pause, and with the players set to formally reject this offer, it's another step back in the process.
The International Olympic Committee has previously set a Jan. 15 deadline for the league to decide if it will agree to send its players to the Winter Olympic Games.
Devils' Hall Returns
The New Jersey Devils will welcome back forward Taylor Hall to the lineup when they take on the Chicago Blackhawks on Thursday. Hall missed the past eight games after he underwent surgery to repair a torn meniscus in his left knee.
New Jersey has placed F Reid Boucher on waivers to create a roster spot for LW Taylor Hall. Hall has been activated off Injured Reserve. pic.twitter.com/nt4URD9qE9

— New Jersey Devils (@NJDevils) December 1, 2016
Hall, 25, is currently fourth in scoring on the Devils with five goals and seven assists in 14 games, despite being on the injured reserve during his recovery.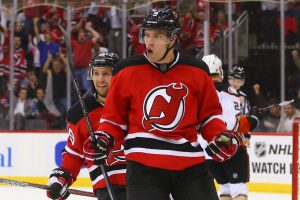 After winning five of their first seven games in the month of November, the Devils have lost six of their past seven contests. The team's 2.4 goals per game is 21st in the league, but it's a statistic that should improve with the addition of Hall to the lineup.
Michael Cammalleri registered seven goals and four assists in November and his 14 points in 16 games is good for second on the team behind Travis Zajac (15).
The Devils are 10-7-5 and in fifth place in the Metropolitan Division.
Odds and Ends
— Hockey Canada announced that BC Hockey has won the bid to host the 2019 IIHF World Junior Championship. The 43rd edition of the international tournament will be played in cities of Vancouver and Victoria.
#NEWS | Vancouver and Victoria, British Columbia will host the 2019 IIHF World Junior Championship. https://t.co/jHlbJ2eGrh #WorldJuniors pic.twitter.com/5EwCcofoUN

— Hockey Canada (@HockeyCanada) December 1, 2016
— The NHL has named the league's three stars for the month of November. The first star is Nashville Predators goaltender Pekka Rinne, who finished with a 9-1-2 record in 12 appearances and a 1.50 goals-against average in November. The second star was Tampa Bay Lightning forward Nikita Kucherov, who posted 10 goals and 18 points in 15 contests in November.  The Edmonton Oilers' Connor McDavid was November's third star, registering six goals and 19 points in 15 games this past month.
THIRD STAR: @cmcdavid97 of @EdmontonOilers earned at least 1 pt in 11 of 15 Nov. games (6-13—19), highlighted by his first career hat trick. pic.twitter.com/TlfsmUJfMZ

— NHL Public Relations (@PR_NHL) December 1, 2016
— Columbus Blue Jackets defenseman Zach Werenski was named the NHL's Rookie of the Month for November. The 19-year-old blueliner led all rookie defenseman and tied for third among all first-year players with three goals and seven assists in 14 games.
Zach Werenski has been named the NHL's top rookie for the month of November. https://t.co/FGA2JGpqbv

— NHL (@NHL) December 1, 2016
— The Toronto Maple Leafs' Auston Matthews and Chicago Blackhawks captain Jonathan Toews took a little target practice together on the ice as part of a "Call Your Shot" video to promote Bauer's new Nexus 1N stick.
Watch Toews & Matthews chirp each other as they call their shots w/the new #NEXUS1N! #CallYourShot #AimForGreatness https://t.co/tY2G4LdYV1

— BAUER Hockey (@BauerHockey) December 1, 2016
— The NHL tweeted out pictures to honor the mullet that Florida Panthers forward Jaromir Jagr has had on and off for the past 26 years. The first picture shows a young Jagr at the 1990 NHL Entry Draft, while the present day picture is of the hockey legend at 44 years young, with the latest version of his famous mullet.
Still glorious. #DubChallenge pic.twitter.com/5MV3sBqR75

— NHL (@NHL) December 1, 2016
Steven is a lawyer and writer with a passion for the game of hockey. He's the Lead Writer covering the Tampa Bay Lightning with THW. He's also been press credentialed through the Lightning since 2016. His work has been published at The Fourth Period, LightningInsider.com, Bolt Prospects, The Sports Daily Network, U.S. College Hockey Online and College Hockey News. He's had radio appearances on TSN 690 in Montreal, Lightning Power Play Live and multiple podcasts to give insight and analysis on the team. He can be reached on Twitter @StevenDiOssi and by email at sdiossi@gmail.com.