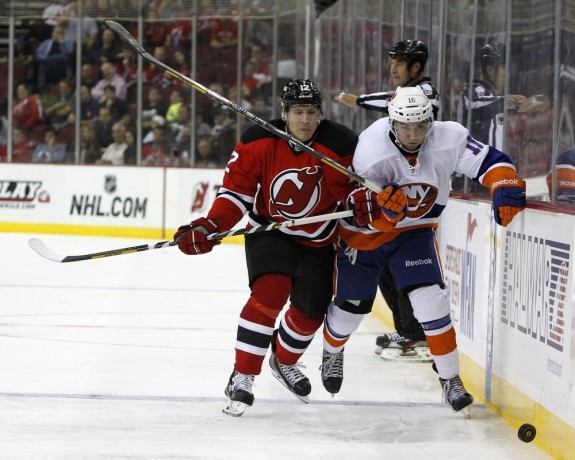 Don't fear the reaper? Maybe you should think again. It has been some kind of start to the year for fantasy owners. For most, this has been one of the most disastrous starts in recent memory while a select few have enjoyed success in one form or another.
[Click Here  FREE to Enter, Single Day Draft – $500 in Prizes]
All I know is this will be a rough and tumble post.
Why The Fantasy Daily Reaper Is So Tough?
Simply the reaper every week or other week will uncover the realities of players, teams, etc. Fantasy hockey can be worse than a cruel mistress. Everything from the "sea of red" to healthy scratches and more are just the beginning. This edition will focus on those players who are just tools right now in a very bad way.
The reaper will get angry and focus on certain players, some who may be healthy scratches or worse. These are reserved for players who have completely screwed up your fantasy team. You do not want to own these guys right now, at all. If you do, I have zero sympathy for you. Again the goal is to make money and not make bad picks. All it takes is one mistake to go from in the money to zero dollars. No one wants to end up with zero dollars after spending your hard earned money. Do you???
If you think there will be sympathy, there will not be. We were told to take a look at probably two of the three phases quickly and these are two of the players who have killed some fantasy teams hard.
Damien Brunner — RW — New Jersey Devils
Dear god! Why did this have to happen? Brunner started off with five points in five games and now has had two points since. The shots on goal per game have slid back to less than three and the production, the ice time, and the body language completely left the building a couple weeks ago. Detroit media kind of alluded to this but no one expected it to be this bad. Brunner will possibly get it together again but how long will it take? That is the question. Would you dare take a chance right now? That answer better be hell no! Fantasy daily owners seriously want to cry heavily at the moment.
Jonathan Quick — G — Los Angeles Kings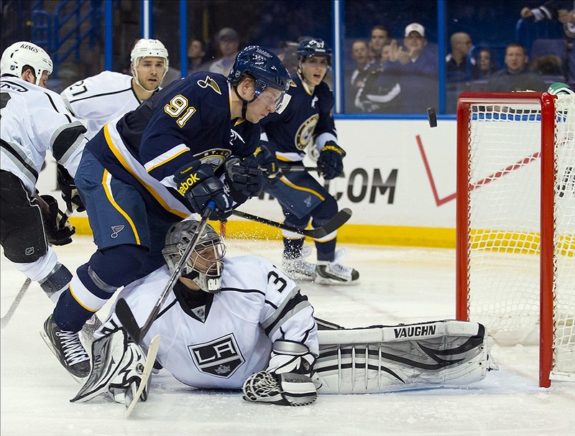 There was still something not quite right about Quick at the start of the year and yet he played and he played and he played. The sub .910 save percentage along with the inconsistent play just infuriated fantasy owners. When was he going to snap out of it, etc? That answer so far is NO! Add in a few minor scares and now this Grade 2 / Grade 3 groin strain (depending on who you may believe) and you have the grounds that the first half of the season may be really a disaster for fantasy owners even if Quick comes back before Christmas.
Truth be told, I hopped on the Ben Scrivens train a week before Quick was injured and in just ten days, the entire ESPN fantasy did too. His ownership jumped up 90.5% in that time. That is just incredible any way you slice it. The problem is will Jonathan Quick return to the form he had during the 2011-12 season? I am starting to think that the prolonged stretch he had may be a bit of a mirage. Fantasy daily owners, please take your medicine and proceed to the waiver wire or trade market now. It hurts but the sooner you rip the band-aid off, the better it will be.
==========================================
Good luck and expect more tough love next week!
Simply a hockey writer who is a jack of all trades. No question is too big or too small and in fantasy hockey there is no such thing as a stupid question. Now a proud, accredited member of the FSWA. I am also a New Jersey Devils lead writer, prospects writer, humorist, and so much more. You can find me on Twitter at @ChrisWasselDFS