Another week in the books and teams are starting to lock up positioning in the standings – both in the NHL and most fantasy leagues. Most owners now know whether or not they have anything to fight for or if their season is coming to an early close.
For those of you still in it, the deadline has passed and you may be looking to the wire to see who can help you down the stretch. Heck, you might be getting some injured players back and trying to decide who to drop. That's what we'll be looking at in this edition of Fantasy Findings – the studs, the duds and those guys that might be worth checking out for keeper owners.
Dobber Hockey makes this edition once again with their wire steals. One of the keys for those in keeper leagues is to analyze what you have.
"Consider the status of the likes of James van Riemsdyk, Tyler Bozak, Justin Faulk, Alex Edler, and Cory Schneider, each of whom are dealing with lingering injuries on teams that are closing in on April tee times," writes Dobber.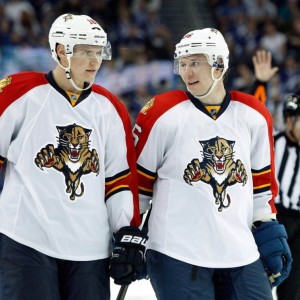 If you're in the hunt, look at gus like Jussi Jokinen who seems to be one of the more consistent Panther players over the past two seasons in terms of fantasy value. Or take a look at Mark Scheifele (something we talked about in the last Findings segment).
Maybe it's time to forget about guys like Zdeno Chara, Henrik Zetterberg and even Ryan Strome – at least for the time being.
"Strome still has massive upside, but he just hasn't been able to break through this season (24 points in 54 games). He snapped a nine-game pointless drought with a goal against Toronto on Wednesday," said Dobber. "With that in mind, the 22-year-old Strome is still a great buy-low candidate in keeper leagues."
In deeper leagues, look to the young guys getting a chance with their teams – Nylander, Soshnikov, Carrick and Brossoit.
Fantasy Advice: Looking Ahead to the Future
The time has come for owners to put some deep analysis into their rosters. Who's going to pay dividends down the road? If you're in a keeper league – not in the running – is it time to consider a rebuild? Or should you just restock in the offseason?
Chances are, you have numerous players on your roster that you should take a long hard look at. As Dobber suggests, the NHL is starting to favour more of the young players. Guys like Chara just don't play with the same dominance as they used to.
If you're looking to rebuild – if you're looking ahead to the future – it's time to look at the teams in the same process in the NHL. Teams like Edmonton, Toronto, and even Calgary have young players that will make a difference down the road. It won't have an immediate impact for your fantasy team, but if you can snag a Larkin or a Gaudreau, it'll definitely help your team in the coming seasons.
For more, check out what Dobber has to say about the studs, the duds and the young guns that can still be grabbed on your fantasy waiver wire.
Likewise, Daniel Dobish had ideas similar to Dobber in his fantasy column for USA Today. His risers are relatively young – Jeff Skinner, Vincent Trocheck, and Torey Krug. While they all have some NHL experience to this point, they they've started to find their groove with their teams building around them.
On the other hand, Chara's listed once again in the list of those declining in their play. Alongside the big defender, he's listed Marian Hossa, Tomas Plekanec and a young Coyotes goaltender.
"Arizona Coyotes goaltender Louis Domingue can be dropped in all fantasy leagues, as Mike smith is back from a long-term injury and ready to finish the season," writes Dobish.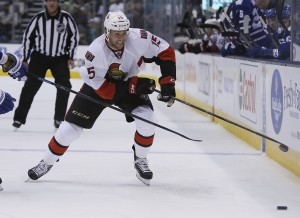 But aside from the goaltending situation in Arizona, Dobish's list resembles that of Dobber. Out with the old, in with the new (or young in this case).
Fantasy Advice: Filling Gaps and Starting Over
Some owners still in contention are looking for those to fill holes for their final push. Is Zack Smith the answer? Both Dobber and Dobish believe that he can be an asset going forward (at least for this season). Other than that, the waiver wire is a free-for-all.
But for teams looking to add to their – hopefully – bright future, look for the young guys who are starting to develop at the NHL level. Joonas Donskoi in San Jose seems to have found his step. Larkin is the future in Detroit. Florida seems to be on the right track and they have so much youth to offer.
For keeper owners, don't waste those draft picks. Trade up or trade for more and use your scouting skills to find those late-round steals. It's worked for the Red Wings in the past, and it can work in fantasy if you're willing to do your research. Take it from Dobish, it's about playing the waiver wire right to build a winning team now and in the future.
For more advice, check out THW's fantasy homepage or follow Andrew on Twitter at @AndrewGForbes.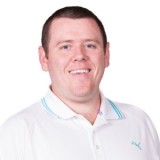 Andrew is in his 8th year reporting for The Hockey Writers covering the Toronto Maple Leafs. He began his broadcasting with CBC's Hockey Night in Canada team as well as being part of their coverage of the 2014 Winter Olympic Games in Sochi. He's the former play-by-play voice of the London Jr. Knights for Rogers TV and currently hosts the Sticks in the 6ix podcast. You can follow him on Twitter at @AndrewGForbes.