Fantasy Hockey Mailbag is a weekly column, answering your questions every Tuesday. No question is too big or too small, so if you want advice or feedback on any topic related to fantasy hockey, just ask away in the comments below.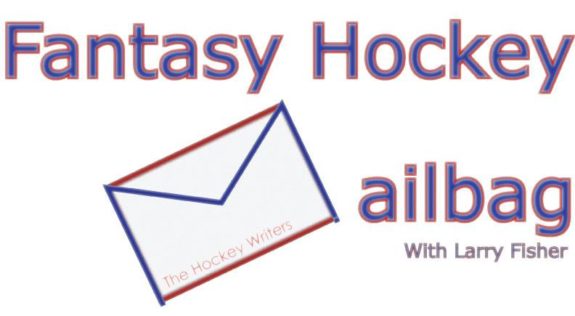 Santa wasn't very kind to the Mailbag this year.
He didn't bring me but one question over the holiday season — rather a lump of coal in the form of an empty inbox — though that was to be expected with everybody preoccupied with their other presents. Combined with a bit of a lull in the fantasy season, or at least the NHL schedule, the Mailbag is taking a bit of a break this week.
I'll keep it short and sweet today, then hopefully reconnect with our regulars and meet some more newcomers as the calendar turns to 2016.
Fantasy trade deadlines are creeping closer — mine are Jan. 27, at the All-Star break — so that should spark plenty of questions over potential deals in the coming weeks. The NHL trade deadline is not until Feb. 29 (yes, it's a leap year), but fantasy deadlines are bumped up because fantasy playoffs still take place during the NHL regular season.
The ongoing world juniors will certainly spark trade conversations in keeper leagues too, with teams attempting to acquire draft picks or already drafted prospects enjoying strong showings in the tournament.
I look forward to fielding all kinds of trade questions, but also those about other roster moves such as waiver claims as well as general inquiries. Ask and you shall receive answers. I'm no Scrooge.
---
My Fantasy World
Keeper 1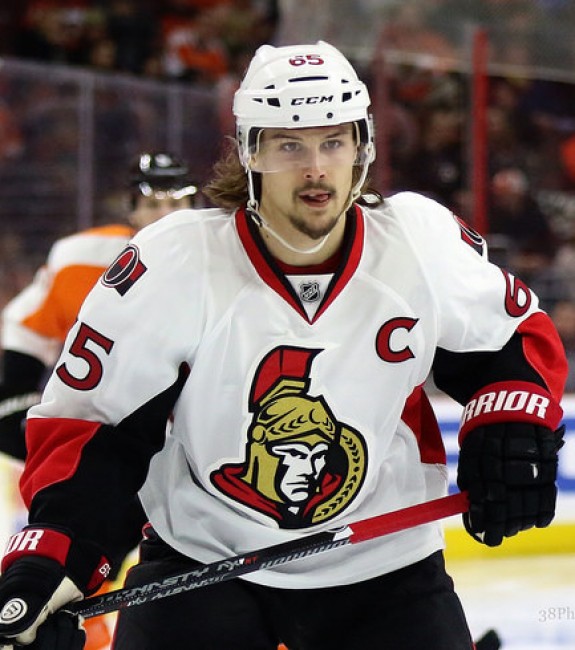 We're in between periods here again, but I'm coming off an 8-2-0 defeat that could have been worse but certainly should have been better. I took the defence categories — goals and assists — thanks to Erik Karlsson, but got swept across the board in the forwards, goaltending and special teams categories. It wasn't pretty and I'm not expecting much better this week. I'm facing the current standings leader — a perennial powerhouse — but I'm hanging in there so far, only trailing 5-3-2 after a couple days. I'd gladly take that result and move on to the next week, but it's likely going to get worse before it gets better in this matchup that runs through Sunday.
I'm still tied for 12th in the standings but no longer a prize-money contender for this season by my own admission. I'm presently 27 points behind the fifth-and-final payout position, which is a bigger gap than the 14 points separating my team from the bottom-four draft lottery tournament in this 20-team league. I'm only six points up on the 16th-and-final playoff position, and it's possible I could drop into that spot with another lopsided defeat, which really seems inevitable this week.
I guess that means it's time to retool between now and the trade deadline. I have a handful of untouchables in Carey Price, Sidney Crosby, Taylor Hall, Erik Karlsson and a relatively cheap Ryan Nugent-Hopkins, but everybody else is essentially available. I've been getting lots of interest on Jacob Markstrom as a cheap potential starter for next season, as well as Jonathan Marchessault as a free-agent signing option. I'm also open to moving the likes of Jacob Trouba, Calvin de Haan and Erik Gudbranson on defence, along with forwards Nail Yakupov, Josh Bailey, Lars Eller and Zemgus Girgensons.
There weren't any trades in this league over the last week, but I'm sure business will pick up on that front once everybody recovers from their New Year's Eve celebrations.
I made a couple more minor tweaks to my roster over the last week, adding forwards Justin Fontaine and Patrik Berglund from the waiver wire while dropping Stefan Elliott and Michael McCarron. Fontaine is a decent depth guy who can chip in offensively and Berglund should be much the same once he gets up to speed for St. Louis. Elliott will be a healthy scratch again here soon with the Coyotes' veteran defenders getting healthy, and McCarron has been sent back down to the minors after a brief stint with the Canadiens.
---
Keeper 2
I got some better news in this league, learning that the draft order is based on regular-season record with fantasy points as a tiebreaker. I had been under the impression that fantasy points determined the order, but this could actually improve my draft picks as the season progresses. Oh, before I forget, I suffered another blowout loss here, which further improves my own first-rounder, so that's a good thing in this case.
I currently own six picks for the three-round rookie draft in this 28-team league, including four firsts (currently 10th, 14th, 19th and 21st), a second (41st) and a third (66th). I see the 2016 NHL draft as a deep talent pool, so I'm confident all those picks will turn into strong prospects for the future of my team here. There are also plenty of quality leftovers from the 2015 NHL draft and previous years too.
I acquired one of those first-rounders in my latest trade:
INCOMING = Adam Larsson and a first-round pick (currently 14th overall)
OUTGOING = Cody Franson and Brandon Dubinsky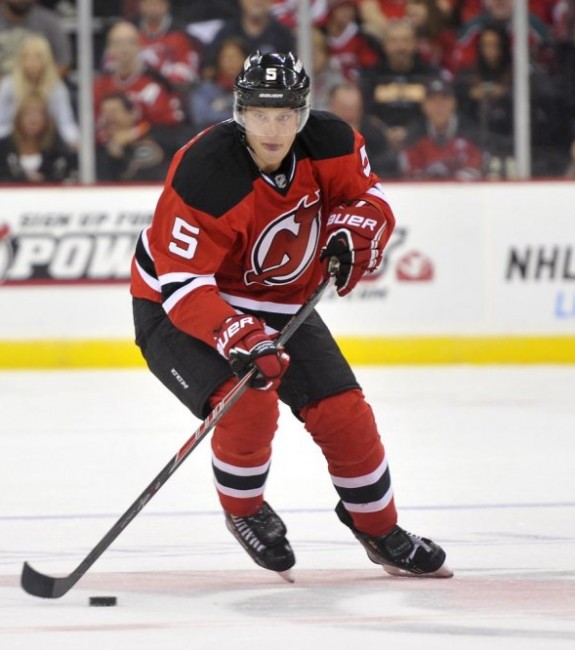 ANALYSIS: I wanted to move Franson and Dubinsky for younger talent, but also as a means of making my current roster worse and thus hopefully cracking the top 10 and picking as high as possible with my own first-rounder. Yes, I'm in tank mode. So this deal accomplished that. Larsson showed flashes of his offensive upside to end last season (24 points in 64 games), but he hasn't been producing much through the first half of this season (7 points in 36 games). I often compare Larsson to Victor Hedman, I think they are similar in a lot of ways and Hedman also took a while to hit his offensive stride — he had four seasons, including the lockout year, with point totals in the 20s before breaking out for 55 points in his fifth NHL season. This is Larsson's fifth year in the league, counting the lockout, but I expect his breakout to come next season and I hope that he'll outproduce Franson in 2016-17. I do like Larsson — five years younger than Franson — leading my future defence, along with Calvin de Haan, Nikita Nesterov and possibly Jakub Kindl from my current roster, plus Anthony DeAngelo, Jérémy Roy, Travis Dermott, Gustav Forsling and Vili Saarijarvi from my prospect pool. As for Dubinsky, I previously traded a first-rounder (15th overall) straight up for him as one of my first moves upon joining this league two years ago, so I managed to recoup that asset as I move towards rebuilding my underachieving team. I expect Anaheim will improve, at least slightly, in the second half of the season thanks to the additions of Franson and Dubinsky, so that selection will probably be closer to 20th overall come draft day. All in all, a pretty fair deal in my opinion.
---
Friend of the Mailbag, Luc Grenier, made the only other trade in that league over the last week:
INCOMING = Third-round pick (currently 70th)
OUTGOING = Louis Domingue
ANALYSIS: Leave it to Luc to find a way to turn a waiver claim into a draft pick. It's one of his many skills as a fantasy GM, having transformed his team from pretender to contender this past off-season thanks to trading a stockpile of picks and prospects for proven stars. I expect Luc saw more value in the third-rounder than Domingue and that he plans to flip that pick for another player that can help him win-now. Luc tends to act quickly, so stay tuned to see who he ends up landing next.
---
Do you have a question for the Fantasy Hockey Mailbag? You can reach out to me in the comments section below, by email at larry.fisher31@gmail.com, or on Twitter: @LarryFisher_KDC.
Larry Fisher is a sports reporter at The Daily Courier in Kelowna, British Columbia, Canada, and has been an at-large contributor for The Hockey Writers since August 2014.