Fantasy Hockey Mailbag is a weekly column, answering your questions every Tuesday. No question is too big or too small, so if you want advice or feedback on any topic related to fantasy hockey, just ask away in the comments below.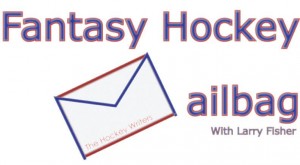 We are just over a week away from the regular season now, which means it is almost time to submit your box-pool picks.
I've been getting plenty of box-pool type questions lately, so I figured this is as good a time as any to tackle them. It makes for more of a quick-hitter edition of the Fantasy Hockey Mailbag, but I wanted to provide my answers ahead of those entry deadlines.
Mike Hall asks via email: How would you rank these defencemen to get the most points?
MY RANKINGS: Erik Johnson (26), Jack Johnson (27), Adam Larsson (34), James Wisniewski (41), Matt Dumba (63), Ryan Murphy (75), Oscar Klefbom (93), Alec Martinez (119)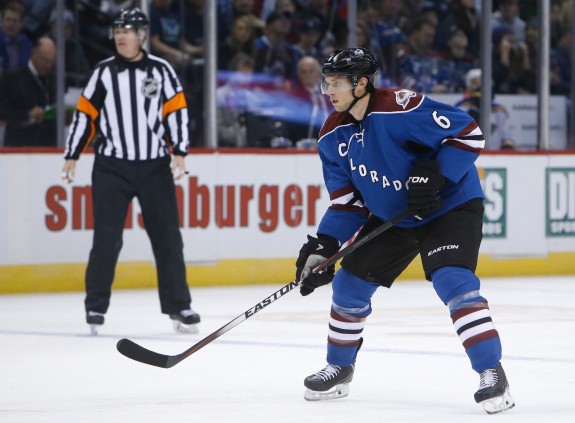 ANSWER: I've simply resorted to my fantasy rankings for these first three answers because I did my rankings based solely on point potential and have updated them throughout the pre-season to reflect injuries, signings and standout performances. I hope to finalize my rankings by next Tuesday and then leave them alone to see where the chips fall as the regular season progresses. In relation to this question, I ranked the top 160 defencemen and there was a wide range between the blue-liners Mike asked about — almost 100 spots, 93 to be exact. The Johnsons are a cut above, but Jack could just as easily out point Erik. I'm high on Larsson's potential for a breakout 40-point season, but that is a bit risky. If you're playing it safe, then Wisniewski might be the stronger bet to reach that benchmark, just because he's done it before — albeit only once, two seasons ago with a career-high 51 points. The problem for Larsson and Wisniewski is that New Jersey and Carolina are going to struggle to score goals in general, so that could limit their totals as a result. Dumba could exceed this ranking, especially if he ends up on Minnesota's top power-play unit at some point this season. He has a heavy shot and moves the puck well, so although Dumba's ranked 29 spots lower than Larsson, they could end up with similar totals. Murphy is the real wild-card here, because he was such an offensive dynamo coming out of junior yet has struggled just to stay in the lineup for Carolina. Defencemen take longer to develop, so maybe he'll blow the doors off this season, but I was a bit cautious or skeptical with that ranking. Murphy could definitely prove me wrong and finish in the top 50 for defence scoring leaders. Klefbom isn't an offence-first defender, but he's making strides in all areas and was recently rewarded with a seven-year extension similar to Larsson or fellow Swede, Jonas Brodin. Klefbom is going to log big minutes for the Oilers and if Edmonton's offence puts up the numbers it's capable of, then Klefbom could reap the benefits and out-produce this ranking as well. Martinez scored the Stanley Cup-winning goal two years ago and people started getting excited about his offensive upside. Reality is, he's way down the depth chart for Los Angeles, behind Drew Doughty, Jake Muzzin and Christian Ehrhoff. Martinez is in that next tier with Jamie McBain and Brayden McNabb, so his ice time and production will be minimal in comparison to the rest of the guys on Mike's list.
Mike had multiple questions, also asking: How would you rank these forwards (I would need 2 out of the 5)?
MY RANKINGS: Mats Zuccarello (95), Alex Galchenyuk (97), Cam Atkinson (119), Colin Wilson (122), Sasha Barkov (135)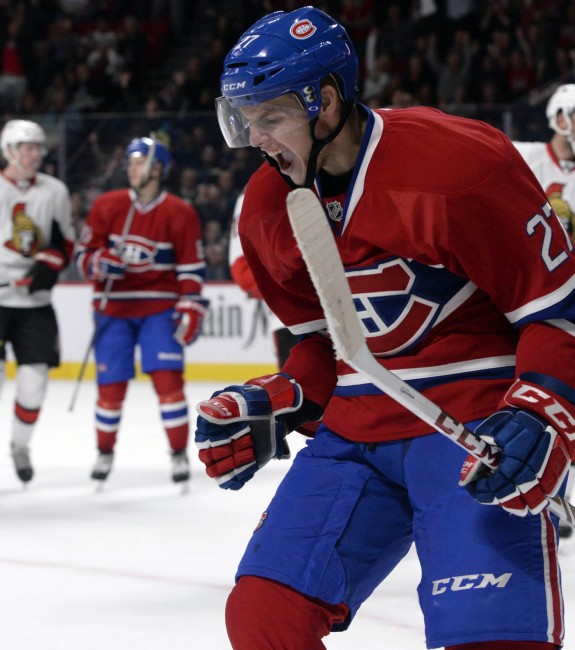 ANSWER: This grouping is bunched much closer together, with only 40 spots separating the highest from the lowest among my top 400 fantasy forwards. There was a tier dividing them, though. Zuccarello and Galchenyuk cracked my 60-to-80 point potential grouping that spanned 25-110 or a total of 85 players. They were bringing up the rear in that pack, meaning I see them a lot closer to 60 points than 80. If Zuccarello stays healthy, he could top his career-high of 59 points from two seasons ago, but he's coming off a serious injury (brain contusion, skull fracture), so that's probably being overly optimistic. Galchenyuk might be the one to really watch here, he has the most offensive upside and seems to be clicking with Alex Semin and Lars Eller in the preseason. If that carries over to the regular season, Galchenyuk will be a breakout candidate and could see his point total surge from 46 last season to above 60. Atkinson, Wilson and Barkov were all in my 40-to-60 point tier that spanned 111 to 215 or a total of 104 players. They were all ranked in the upper portion, meaning they should be closer to 60 than to 40 if they play to their potential. Atkinson and Wilson are quite similar and there isn't a lot separating them. Atkinson might be the better playmaker and Wilson the better finisher, but their point totals should be within a few of each other at season's end. So go personal preference with those two, although I like Atkinson's chances of seeing time on the top line with Ryan Johansen and Brandon Saad. Barkov is a young guy trending upward, though seemingly not as quickly as Galchenyuk. Barkov had 36 points last season, so even if he took a similar jump in points, he'd be in the low- to mid-50s. That would be a huge jump, but Barkov has the ability to get to that level. To answer Mike's question, if this is a keeper league, I'd lean towards Galchenyuk and Barkov, but if it is a single-season league, I'd go with Galchenyuk and Atkinson. That's going against my own rankings by passing on Zuccarello, but his injury risk has me scared off.
Mike again: How would you rank these forwards in points-only league?
MY RANKINGS: Tyler Ennis (53), Patric Hornqvist (68), Alex Galchenyuk (97), David Pastrnak (149)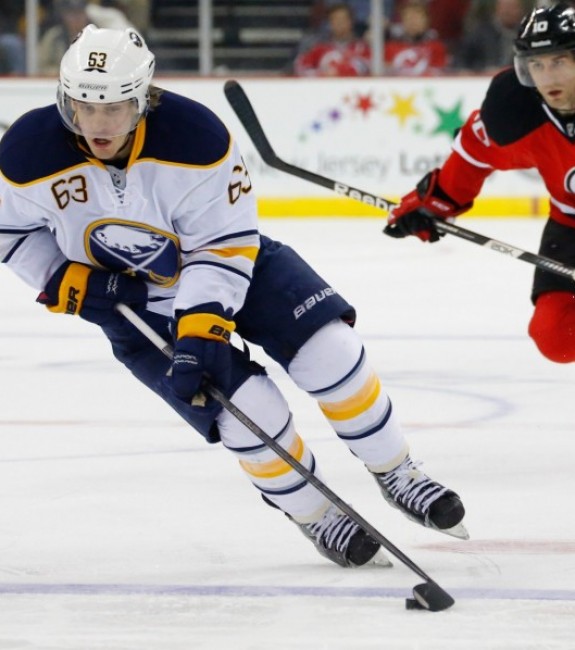 ANSWER: My first observation is that you must really like Galchenyuk to ask about him in two different questions. I like his potential for a breakout season, so you should probably take a chance on him if you're actually high on him. Both the youngsters you asked about here — Galchenyuk and Pastrnak — had impressive starts to the preseason and will likely be risers in my rankings between now and next Wednesday when the regular season commences. The only reason I haven't bumped them up the list already is the fact that first week of exhibition games can be deceiving because rosters are full of minor-leaguers, while established veterans are coasting around at half speed for the most part. This coming week will be more telling, now that most teams are icing their actual lineups with only a few cuts left. There is a step up in competition during the second week of preseason play, so we will see how those two fare, but I'm optimistic. I addressed Galchenyuk's linemates in the previous answer, but Pastrnak has a favourable situation too — flanking David Krejci on Boston's top line. For that reason, I foresee Galchenyuk and Pastrnak closing the gap on Hornqvist, perhaps to within 10 or 20 spots — in that 70 to 90 range, which would project to a mid-, maybe even high-60s point total. Remember that these rankings reflect the absolute best-case scenario for each player — their ceiling for this season — so don't be too alarmed by those lofty expectations. Hornqvist will probably hold them off in my rankings, and Ennis is probably going to climb another five to 10 spots in separating himself from this pack. I'm going to be pretty aggressive in my ranking of Ennis because I believe he's in for a big season, potentially topping 70 points. So he's the easy pick from this group, at least for me, but the other three are going to be bunched closer together and could come down to personal preference. Assuming Mike is a Galchenyuk fan, I wouldn't discourage him from picking Ennis in one round and Galchenyuk in the next, even if that meant passing on Hornqvist. Sometimes you have to go with your boys and believe in them.
Mike's final question: Do you think Michael Frolik will reach 60 points with the Flames this year?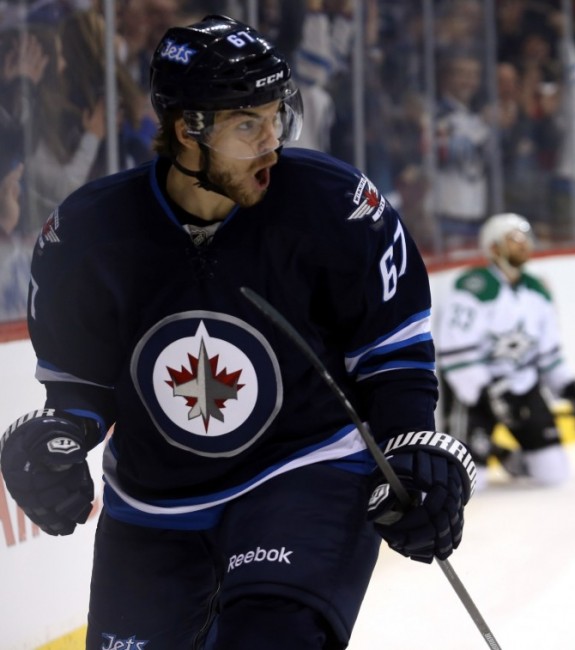 ANSWER: No, I don't. That sounds awfully high for a guy coming off consecutive 42-point seasons and a career-high of 45 points. My rankings have Frolik at 164th in that 40-to-60 point range. So assuming the guys ranked near 111 are supposed to get 59 points and the guys ranked near 215 are supposed to get 41 points, that would put Frolik right in the middle, right around 50 points. He's ranked 53 spots below the upper echelon and 51 spots above the lower echelon. It would be a career year for Frolik to reach 50 points and that is sort of my expectation. If the Flames actually split up their top line from last season to pair Jiri Hudler with Sam Bennett, that would open the door for Frolik to either flank Johnny Gaudreau and Sean Monahan in Hudler's old spot or to join his good buddy Hudler on the second line. Either spot would be favourable for a 50-point season, but 60 is a real stretch.
Luc Grenier asks via email: How many goals do you predict for Alexander Semin in Montreal?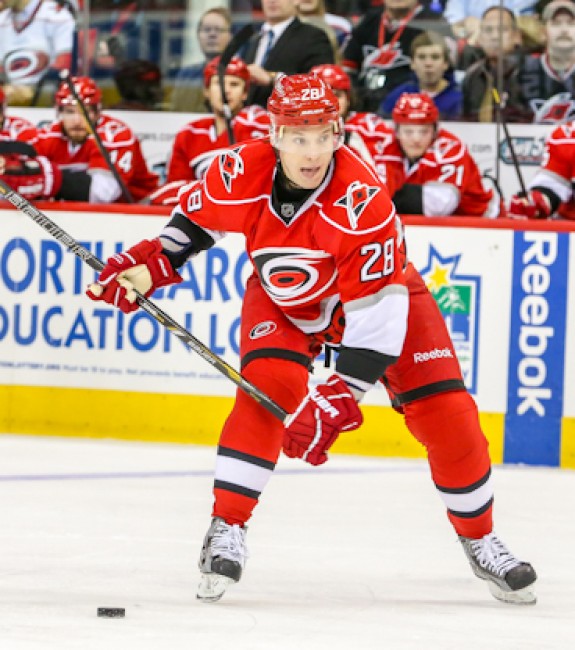 ANSWER: This question was perhaps triggered by last week's Mailbag showing off highlights of Semin from training-camp scrimmages, but it is a good question nevertheless. It is also a very difficult question to answer because Semin is such an enigma. Essentially, pick a number between four and 40 and you could be right. Let's set the over/under at 20, and I'll take the over. That is a very attainable number for Semin despite only scoring six goals last season, a putrid performance that prompted the Carolina Hurricanes to buy out the talented but inconsistent Russian. Semin is a 31-year-old sniper who scored a career-high 40 goals six seasons ago in Washington. He's had past success on one-year contracts, but even 30 goals is probably pushing it. I do believe, based on preseason reports, that Semin is motivated to rebound and has developed chemistry with his Montreal linemates in Alex Galchenyuk and Lars Eller. That bodes well, so I'm going to give him the benefit of doubt and predict Semin will score his jersey number in goals — No. 28. For what it's worth, I currently have Semin ranked 112th, which is just below that 60-point plateau, somewhere between 55 and 59 points. I could see a best-case scenario stat-line of 28-30-58, which would be a huge improvement over last season's 6-13-19.
My Fantasy World
---
Keeper 1
It's draft week, baby. This Sunday, our 20-team league will be back in business with our sixth annual auction. This is always the most important — and most fun — day on the fantasy calendar. No matter how many times you've been through the process, it doesn't seem to get any less intense. As GMs, you need to make split-second decisions that can literally make-or-break your season and shape your team's future going forward.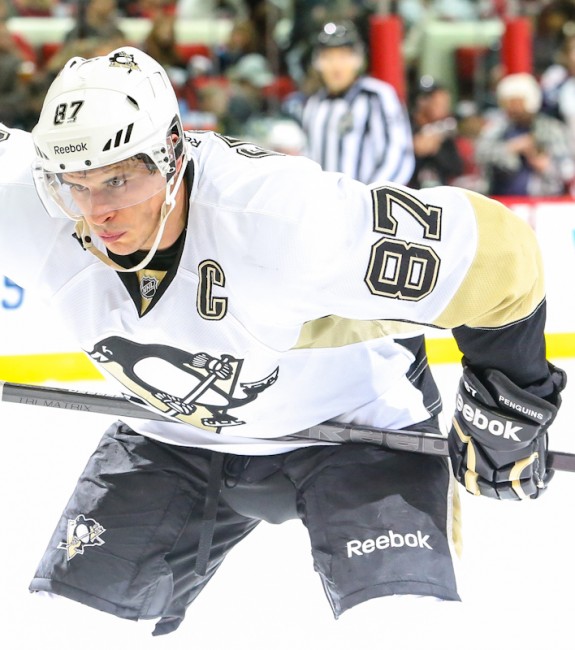 This year's auction is stacked with star forwards — Crosby, Malkin, Stamkos, Tavares, Patrick Kane, Seguin, Benn, Voracek, Hall, Kessel, the list goes on and on — and Carey Price is the big fish in a very shallow pond of goalies. Twelve netminders will be bought, but the next wave is highlighted by Jaroslav Halak, Craig Anderson, Ondrej Pavelec, Cam Ward and Cam Talbot. There are a decent amount of defencemen available to the highest bidder too, topped by Victor Hedman, Oliver Ekman-Larsson, Duncan Keith and John Carlson.
The bidding wars should be pretty wild as several GMs purged their rosters to free up more cap space for this auction, which boasts the most star power since our inaugural auction in 2010.
The auction is conducted online through CBS Sports, but we also host an in-person draft party every year that is typically attended by a handful of GMs from the Kelowna area. We have a good local base, with seven of the 20 teams calling Kelowna home, plus five more scattered throughout B.C. The other eight are from all over the map, including Toronto, Buffalo, Boston, St. Louis and a few Albertans.
Those attending this year's auction party are in for a special treat, as the host's wife will be serving brunch. This same host brought a box of donuts to the auction party when he was a rookie a few years ago. Of course, we also had a box of beers to wash them down over some good ol' male-bonding time. I'm expecting more of the same, with some edge-of-our-couch-seat excitement during the auction.
---
Keeper 2
Bring on October 7th. This league is locked and loaded, ready for the puck to drop for real. Our commissioner has done a bang-up job of keeping the rosters updated as CBS slowly but surely adds our drafted prospects to its database. So we should be all systems go when the NHL season commences.
In the meantime, it is a waiting game. I'm standing pat on the trade front, but I've managed to occupy myself with a project. We had a GM in that league pull off the most incredible rebuild I've ever witnessed over my decade-plus experience in keeper leagues. It was really astonishing what he was able to accomplish and I can't wait to share it with the masses. Hopefully next week, so stay tuned for that. I will probably post it separately, but will be sure to link it here. Until then, happy drafting on your end!
---
Do you have a question for the Fantasy Hockey Mailbag? Ask it in the comments below.
Larry Fisher is a sports reporter for The Daily Courier in Kelowna, British Columbia, Canada. Follow him on Twitter: @LarryFisher_KDC.