Fantasy Hockey Mailbag is a weekly column, answering your questions every Tuesday (or sometimes Wednesday). No question is too big or too small, so if you want advice or feedback on any topic related to fantasy hockey, just ask away in the comments below.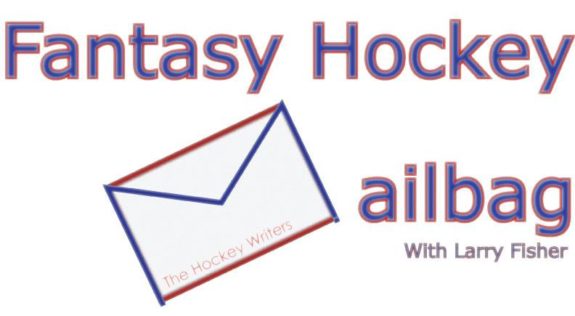 The struggle is real . . .
Deciding if and when to start goaltenders from losing, last-place teams is like playing a game of Russian Roulette.
Fortunately for Mailbag regular, Stefan Morrone, he had Cam Talbot benched for both of Edmonton's lopsided losses over the weekend. But should he drop the Oilers' starter for Buffalo's Robin Lehner or Toronto's James Reimer? Maybe . . . that's a definite maybe.
http://gty.im/499435470
It really is play at your own risk with any of those guys. You never know what to expect from them — and the teams in front of them — from one game to the next. Every time you start them, you are rolling the dice. It is a gamble. You can try to deploy them as spot-starters, but even that backfires seemingly as often as it succeeds. That's not to say they aren't worth owning, but just realize the results are going to be unpredictable and inconsistent.
Stefan has since made another move to address his goaltending depth after getting bombarded with blockbuster trade offers over the past week. Mega-deals that really make one think long and hard. Check out these proposals and feel free to comment below with your own advice for Stefan:
Offer 1
INCOMING = Ben Bishop, Petr Mrazek and Daniel Sedin
OUTGOING = Braden Holtby and John Tavares
---
Offer 2
INCOMING = Evgeni Malkin and Ryan Miller
OUTGOING = Tavares, Brandon Saad and James Reimer
---
Offer 3
INCOMING = Cory Schneider, Jaroslav Halak, Tyler Toffoli, Dylan Larkin and Brad Marchand/Sean Monahan
OUTGOING = Holtby, Reimer, Tavares and Taylor Hall
---
Offer 4
INCOMING = John Gibson, Evgeny Kuznetsov and T.J. Oshie
OUTGOING = Tavares, Artemi Panarin and Loui Eriksson
---
Offer 5
INCOMING = Gibson, Pekka Rinne and Kuznetsov
OUTGOING = Holtby and Tavares
---
Well, what do you think? Personally, I liked No. 1 and No. 5 the best. Stefan had been trying to improve his goaltending as the main goal of any move, so that deciding factor had me leaning toward No. 1. Holtby has been arguably Stefan's best player all season, so it would be tough to lose him, but the duo of Bishop and Mrazek should more than offset that loss. Sedin is a slight downgrade from Tavares, but not a huge drop-off in terms of production. With No. 2 and No. 4, Stefan would get to keep Holtby, which makes those offers tempting as well. No. 3 was so massive that it was difficult to wrap my head around, but it doesn't look like a horrible offer either.
http://gty.im/503404544
Stefan has since opted for a smaller deal, acquiring Mrazek in a 1-for-1 for Panarin. At first glance, I didn't like that swap just because Panarin has been such an offensive catalyst for Stefan's team, but he was in need of another starter besides Holtby and Mrazek has been backstopping the Red Wings with positive results for some time now. As long as Jimmy Howard doesn't steal the Detroit net back, that trade should continue to be a win-win for both teams.
---
Longtin asked on THW: I got offered Vladimir Tarasenko, Martin Jones and first- and second-round draft picks for Connor McDavid and Corey Crawford. What would you do to your team to make the playoffs being one win away? Or just build for next season?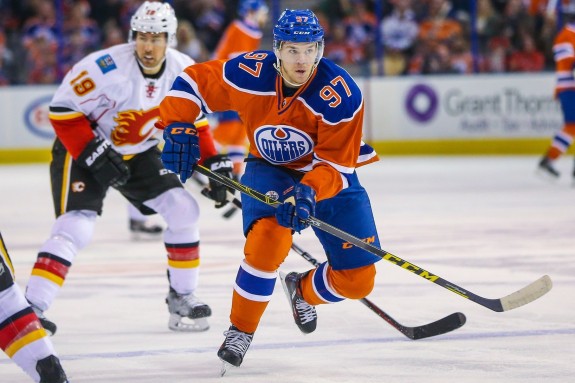 ANSWER: Let's start with the offer because that's a real whopper. Yet, it's an easy reject for me. Crawford is better than Jones this season, which is important for your playoff push — if you're that close, this late in the season, you may as well "go for it", within reason of course. Crawford is probably going to be better than Jones for at least the next two or three seasons as well. McDavid should be untouchable, and getting him back should help get you that extra win you need to make the playoffs — even without making any extra moves. McDavid has shown enough, in a small sample size, to know that he's the real deal and likely the league's next big superstar. Tarasenko is no slouch, he's a star in his own right, but McDavid is going to be on another level and he's likely going to get to that level as early as next season. Some are already penciling him in for the Hart Trophy in 2017, although that's a bit ambitious even for McDavid. He could be a top-10 scorer for the next decade and will have as good a chance as anybody to win the Art Ross Trophy throughout that timeframe, so I'd be very excited about the future of your keeper team with McDavid as your franchise player. The draft picks would be nice and all, but now isn't the time to be accumulating them — not with a playoff spot within reach.
In saying that, you don't want to go "all-in" on this season if you're not a true title contender. You need to be honest with yourself in making that decision. Have you been overachieving and getting lucky to this point? Or is your team coming on strong, thanks to McDavid's return, and capable of competing with the current frontrunners come playoff time? You always want to keep your team's long-term best interests in mind. So don't make short-sighted moves, but don't be afraid to be a buyer either — if you feel the time is right.
Turns out, Longtin is on a three-week winning streak and has climbed from 10th place into a tie for fifth. Perhaps seeing him as a surging threat, the top-four teams have been firing over trade offers, mostly targeting McDavid, Crawford and Jonathan Huberdeau. Longtin also mentioned owning a few "good" picks for his league's rookie draft.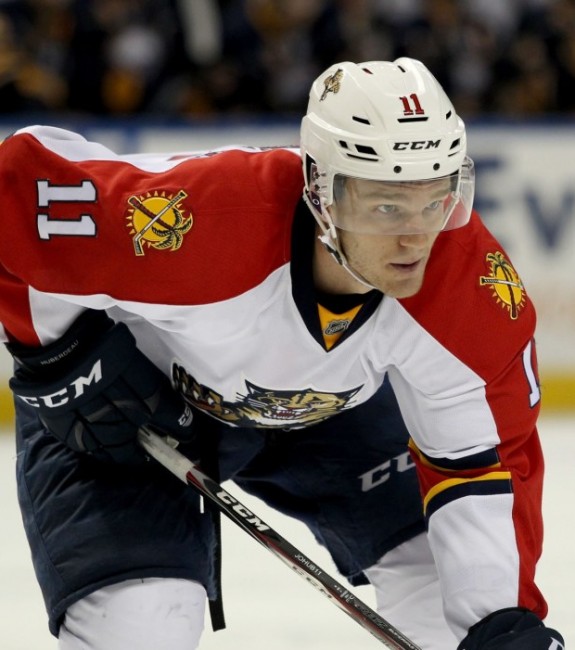 That made me think, how about trying to build a deal around Huberdeau plus pick(s) for Tarasenko? That would be a win-now move, making Longtin a stronger contender for this year's playoffs, but Tarasenko is still young and just entering his prime years. Longtin would be getting the best player in the deal and a nice keeper to pair with McDavid going forward. I would package any pick(s) outside the top three overall selections in 2016 with Huberdeau in order to land Tarasenko. I would do that without thinking twice. And I would consider shopping that package for a similar upgrade if that particular GM doesn't want to trade Tarasenko for futures. I would certainly listen to offers for Huberdeau and be open to moving him if the deal improves your team in the present. I wouldn't trade Huberdeau for picks or prospects because that would be a step back for your roster.
You want to decide on a direction and keep going that way — not one step forward, two steps back or vice versa. Come up with a game plan and stick to it. It appears to me, from the outside looking in, that Longtin is in position to be a buyer and that he should be targeting the teams behind him as trade partners, not the teams he is chasing. I would be looking to upgrade my depth players, offering picks and prospects to the obvious sellers. Just thinking out loud, but maybe Longtin could land an underachiever like Tyler Johnson for a third-round pick. I'd make that type of trade because there is little risk and plenty of reward potential. Start by feeling out the sellers, see what's available, and let them know that Huberdeau could be part of a package deal for a star player.
---
Andrew Hunt asked via email: Got another trade offer. I would be trading Nathan MacKinnon and Josh Morrissey for Mark Scheifele, Martin Jones and a first-round pick this year, top-five protected. I think I want to get this moved to top-three protected, would become a 2017 first-rounder if in the top three. I do need a goalie and I am pretty set up in terms of young defencemen. Your thoughts?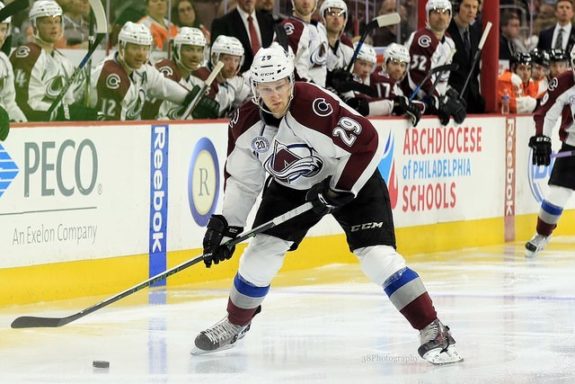 ANSWER: Personally, I wouldn't trade MacKinnon for Scheifele and Jones. I would go after a better goalie if you feel that's a need. Jones is decent, but he's not a top-15 starter at this point whereas MacKinnon could be a top-10 scorer sooner than later. I realize the pick balances that out a bit and has more value than Morrissey — especially if it ends up being fourth or fifth overall this year, potentially Matthew Tkachuk or Alexander Nylander. However, I'd still be hesitant to trade away a talent like MacKinnon unless you're getting a goalie like John Gibson or Connor Hellebuyck back as a potential star, or an established top-15 starter (Holtby, Price, Crawford, Lundqvist, Bishop, Schneider, Mrazek, Fleury, Rask, Varlamov, Dubnyk, Rinne, Luongo, Halak or Bobrovsky). I would take all those guys over Jones and maybe a couple more. I like Scheifele, but I think he's going to be a 50- to 60-point guy in his prime whereas MacKinnon should get to 75-plus. It's not a terrible offer — value-wise it might even be fair — but I never like giving up the best player in a deal and MacKinnon is definitely that guy here. I would reject this offer.
---
Kris Noble asked via email: I have been offered a trade and I would like your opinion. The offer is his Scott Hartnell and Anton Stralman for my Dougie Hamilton and a third-round draft pick. I don't like giving up the future assets, but not sure if Hartnell and Stralman would be enough to help push me back up to third place. Your thoughts?
BACKGROUND: Kris has dropped out of the money in this league. He's sitting fourth and about 12 points behind third place.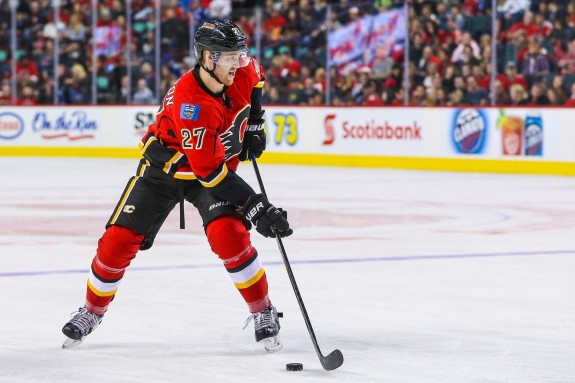 ANSWER: First off, sorry to hear your team is trending down a bit. As for the deal on the table, I wouldn't do it. Hamilton has been gaining momentum lately in Calgary and I think he'll outpoint Stralman the rest of the way. Hartnell is enjoying a resurgence himself and could get traded into a better situation between now and the Feb. 29 deadline, but his best fantasy days are behind him. For the future, in terms of keepers, Hamilton is by far the best player in this proposal. He's going to be a fantasy stud for a long time whereas both Stralman and Hartnell will always be complementary pieces as opposed to guys you build around. You need those types of depth players to win fantasy titles, but you don't give up a budding blue-liner like Hamilton to land them. I'd reject this trade and take a different approach to bolstering your roster. If you have an open spot, maybe try offering that third-round pick for either Stralman or Hartnell. They could help close that gap on third place, but don't expect them to be big difference-makers on a nightly basis.
Kris has continued to explore his options and was contemplating an expanded deal that would see him trade Hamilton and Brendan Gallagher for Hartnell, Stralman and Mats Zuccarello. That might push the needle a little further in the present tense — help Kris climb the standings this season — but it would definitely hurt to lose both Hamilton and Gallagher for next season and beyond.
Looking at Kris's roster, I would be dangling other players as trade bait. On defence, I'd look to see what kind of market there is for Michael Stone and Francois Beauchemin. Up front, I'd listen to offers for Ryan Spooner, Artem Anisimov, Jussi Jokinen, Reilly Smith and Mathieu Perrault. I see those seven guys as replaceable from within, or through the rookie draft. If somebody wanted to overpay for the potential of Valeri Nichushkin or Elias Lindholm, I'd hear them out too. Kris certainly has options in terms of packaging those nine players — seven forwards and two defencemen — for immediate upgrades to chase down the top three teams in his league.
---
Mike Hall asked via email: Just wondering what your thoughts of this trade. I would receive Vladimir Tarasenko, Mark Stone and Andre Burakovsky for Aleksander Barkov, Tyler Johnson and Andrew Ladd. Win or loss for me?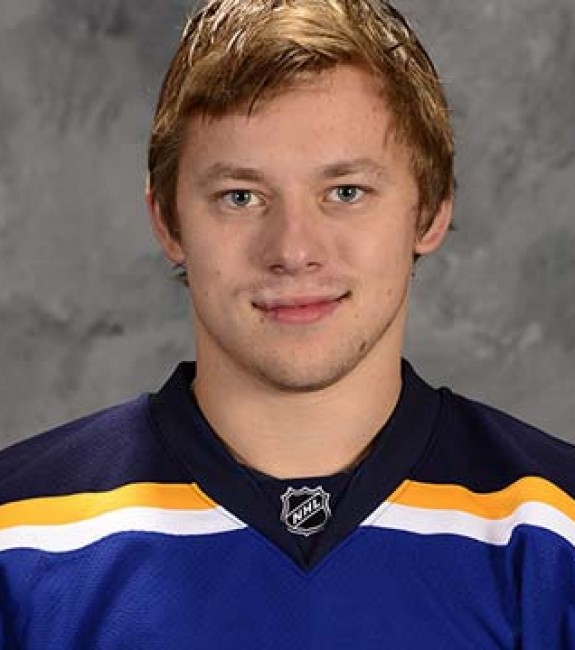 ANSWER: I would accept this offer — see, I don't reject them all! Tarasenko is the best player here and Barkov might be concussed after taking that hard hit from Detroit's Justin Abdelkader. Stone and Johnson are both heating up. Ladd is better than Burakovsky, but Tarasenko has a bigger edge over Barkov. That's a win for you.
---
My Fantasy World
Keeper 1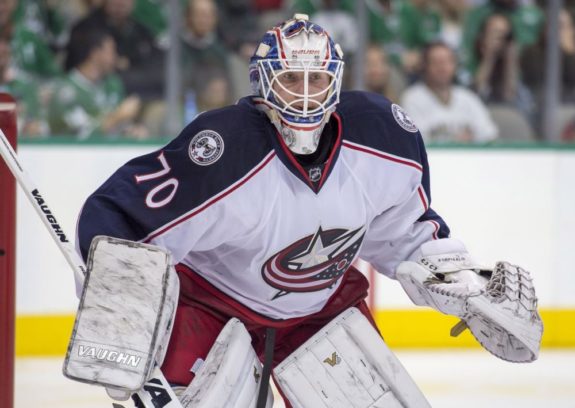 I was fit to be tied here. My opponent and I entered last week even in the standings and we, fittingly, battled to a 4-4-2 draw. Joonas Korpisalo stole me the goaltending categories (wins, save percentage) and I also won defence assists and penalty minutes. He beat me in forward goals, forward assists, special-teams assists and shots on goal, while we finished tied in defence goals and special-teams goals. It was a fun battle, but that particular opponent has been getting unlucky all season. This time, he ran into a red-hot Korpisalo, but one thing or another has been holding him back in the standings. That team is going to be a live underdog come playoffs, currently in 12th place but probably the seventh- or eighth-best roster on paper. It wouldn't be surprising to see that team pull off an upset in the first round.
My team, on the other hand, has been an established seller — thus trending more towards a high draft pick than any playoff glory.
Our trade deadline came and went last Wednesday with the following eight deals going down — none of which involved me:
http://gty.im/501995970
INCOMING = Patrick Kane, Ryan Johansen, Victor Hedman, Jordan Eberle, Ryan Kesler, Justin Williams, Troy Brouwer and Alec Martinez
OUTGOING = Sean Monahan, William Nylander, Damon Severson, Julius Honka, first-round pick (currently 14th but likely closer to 20th), Mike Richards, Brian Boyle, Trevor van Riemsdyk, Erik Haula and Max McCormick
ANALYSIS: Count 'em up, that's an 18-asset trade — with eight incoming and 10 outgoing. As you can imagine, this exchange caused quite the controversy, with other title contenders up in arms as soon as it was announced. There's no doubt that the buyer made off like a bandit here by getting eight very useful win-now players in exchange for two players, two top prospects, a top-20 pick and five waiver-wire throw-ins. Take those five out and it is an eight-for-five trade with the eight far outweighing the five in terms of current value. That is plain to see and there really is no debating that. There is something of an explanation for how this lopsided deal came to be. This particular buyer had held onto his top "futures" chips — Nylander, Honka, his first-rounder — while the other contenders had went for broke long before the trade deadline, making several smaller moves to accumulate similar upgrades over time. Their rosters were already stacked, with little left to offer. This seller waited until the last minute, which was his biggest mistake. He could have got more in return had he pulled off separate trades along the way. He realized he wasn't in a position to make a title run — these eight players were essentially all he had going for his 30-man roster — so his mindset shifted to selling off his expensive contracts in exchange for entry-level salaries with the goal of freeing up cap space for our annual auction in the fall. The savings were substantial here, so he saw it as accomplishing his goal with the other buyers unable to compete with that return. The seller took what he could get time working against him, but the fourth-place buyer became the overwhelming favourite to repeat as our regular-season champion thanks to this stunning haul. It was a good strategy by him to bide his time and wait for asking prices plummeted once desperation set in, but this deal did not go over well with the masses and there might still be some hard feelings.
---
http://gty.im/500467962
INCOMING = Joe Pavelski, Claude Giroux and Dougie Hamilton
OUTGOING = Tomas Hertl, David Pastrnak, Mikhail Grigorenko, Ryan Pulock and Matthew Finn
ANALYSIS: This was a knee-jerk reaction to the above deal. A fringe contender in eighth place (out of 20) with no "futures" assets to speak of was set off by that trade and decided to blow up his own team. The young guys he got back are all on entry-level salaries, although Hertl is in need of an extension this off-season. The guys he gave up were high-priced talent but obviously star power that could put this particular buyer over the top. Pavelski's cap hit is four times that of Hertl but still reasonable enough to warrant extending for a couple more years. Hamilton is in the first of a four-year extension at a good price for a budding blue-liner, while Giroux has one year remaining on his more expensive extension before heading back to auction. Pastrnak and Pulock are quality pieces for the future, along with Hertl, but Grigorenko and Finn probably won't ever be impact players in fantasy. It's a big win for this buyer, who should surge into a top-five payout position over the final four weeks of our regular season and be in the mix for the playoff crown as well. He certainly has a top-four roster thanks to this trade.
---
http://gty.im/509276464
INCOMING = Patrice Bergeron and Milan Lucic
OUTGOING = Mikhail Grabovski, Brad Richards, Thomas Chabot and a free-agent signing (Cody McLeod)
ANALYSIS: A follow-up move from that same sudden seller. The vultures were circling and capitalizing on his emotional overreaction. Granted Bergeron is auction bound, playing out the final year of his extension, and Lucic is too expensive to warrant re-signing, but the return was very mediocre here. Oddly, the seller chose to sign McLeod over Grabovski, so he can't even keep the latter past this season. Richards comes pretty cheap, but he's well past his prime. That leaves Chabot as the only "futures" asset and the Senators defence prospect is probably a couple years away from the NHL. His offensive upside is also debatable.
---
http://gty.im/506986804
INCOMING = Roberto Luongo, Thomas Chabot and a free-agent signing (traded)
OUTGOING = Jaroslav Halak
ANALYSIS: A goaltender swap between contenders, with the sixth-place team targeting Halak and the second-place team letting him go for Luongo and the futures that he flipped for Bergeron and Lucic in the above deal. Seems like a smart move, especially if Luongo and the Panthers keep winning. However, it could be a win-win going forward, with Luongo unlikely to be re-signed, while Halak has two years remaining at a cheaper cap hit.
---
INCOMING = Petr Mrazek
OUTGOING = First-round pick (currently 13th but could end up as high as eighth)
ANALYSIS: This was the final move from that frustrated seller, trading away his cheap starting goaltender in order to reacquire his own first-rounder. Not as bad as his previous two trades, but not great considering the limited amount of time remaining in our regular season. His goal was obviously to gut his team in an attempt to tank and improve his draft pick, but it probably won't get any higher than eighth with the calendar working against him. On the flip-side, the team that landed Mrazek already sold off earlier in the season and is currently sitting 14th. But he's set in goal for next season with Mrazek and Cory Schneider under contract at very friendly cap hits.
---
INCOMING = Zane McIntyre
OUTGOING = Linden Vey
ANALYSIS: Vey became a free-agent signing at the deadline, while McIntyre was on the move again almost immediately.
---
INCOMING = Derek Dorsett
OUTGOING = Zane McIntyre
ANALYSIS: This was some sneaky good asset management by that second-place team, essentially turning Vey into Dorsett, who should be a more useful player for the stretch run as a penalty-minute machine.
---
INCOMING = Free-agent signing (Louis Domingue)
OUTGOING = Oscar Dansk and Myles Bell
ANALYSIS: Some teams really try to take advantage of those free-agent signings, which convert a waiver-wire guy into an entry-level contract. This particular team wound up acquiring three free-agent signings and using them on Domingue, Ben Hutton and Nick Holden. Are those guys keeper-worthy? Perhaps. Bell seems like a bust at this point and Dansk is trending in that direction too, so no big loss on the prospect front.
---
I wound up standing pat at the trade deadline, albeit not by choice. I had already moved upwards of 10 win-now talents in exchange for futures over the past month, but I was hoping to continue that trend. I felt I still had a handful of depth players who could have helped the contenders and I shopped them pretty hard, but found no takers. So this is what I'm left with now . . .
My roster going forward, arranged by salary from highest to lowest:
http://gty.im/498780580
Keeper Forwards (8) — Sidney Crosby, Taylor Hall, Ryan Nugent-Hopkins, Ryan Callahan, William Karlsson, Milan Michalek, Matt Nieto and Lars Eller.
Expiring Forwards (11) — Jesper Fast, Tomas Jurco, Emerson Etem, Sam Gagner, Viktor Arvidsson, Reid Boucher, Patrick Eaves, Justin Fontaine, Jonathan Marchessault, Luke Glendening and Matt Hendricks.
Prospect Forwards (9) — Joel Armia, Daniel Sprong, Michael Mersch, Anton Slepyshev, Nikita Scherbak, Colin White, Sergei Tolchinsky, Martin Reway and Greg Chase.
http://gty.im/499525664
Keeper Defencemen (8) — Erik Karlsson, Zach Bogosian, Jacob Trouba, Calvin de Haan, Adam Clendening, Paul Martin, Erik Gudbranson and Jeff Petry.
Expiring Defencemen (0) — None.
Prospect Defencemen (2) — Gustav Forsling and Slater Koekkoek.
http://gty.im/498104682
Keeper Goaltenders (1) — Carey Price.
Expiring Goaltenders (2) — Joonas Korpisalo and Jeff Zatkoff.
Prospect Goaltenders (1) — Laurent Brossoit.
Draft Picks (8) — First-round pick (currently 8th overall), second-round pick (currently 37th) and six third-round picks (currently 51st, 55th, 56th, 57th, 58th and 59th).
This league allows teams to keep a maximum of 15 or a minimum of five players. I'll probably keep closer to the minimum this off-season. Armia will be losing his prospect status and becoming a keeper very soon unless he's sent back to the minors. Mersch and Slepyshev could be at risk of activating their entry-level contracts as well if they are called back up to the NHL down the stretch. My absolute keepers, as of today, are Crosby, Hall, Nugent-Hopkins, Erik Karlsson, Trouba, Petry and Price. That is only seven, but I'm on the fence about guys like William Karlsson, Nieto, Eller and Clendening, so if they impress me over the final third of the season, that total could get as high as 11 or even 14 depending on those prospects. Time will tell . . .
---
Keeper 2
Also a seller here, with the trade deadline already behind us, my team is happily on a three-week losing skid. With four weeks remaining in our regular season, I have two more matchups against teams currently below me in the standings, so the "goal" will be to lose those as well. If the season ended today, I would be picking eighth overall in our rookie draft, but if I lose out, I should end up picking sixth or hopefully fifth. Go team!
---
Do you have a question for the Fantasy Hockey Mailbag? You can reach out to me in the comments section below, by email at larry.fisher31@gmail.com, or on Twitter: @LarryFisher_KDC.
Larry Fisher is a sports reporter at The Daily Courier in Kelowna, British Columbia, Canada, and has been an at-large contributor for The Hockey Writers since August 2014.