Readers continue to respond and now, we're down to eight first overall picks from the last 32 NHL Drafts (excluding Nico Hischier). As we head into the third round of our little bracket, let's refresh you on how we're going to get down to just one top pick at the end.
How it Works
At the start, we ranked the last 32 first overall picks – between 1985 and 2016 – creating matchups based on those rankings. Both the first and second round matchups have been tallied and we're left with the remaining eight – on our way to deciding a winner.
Here, in the third round, readers will once again have a chance to vote on each matchup by either commenting on the article or reaching out on Twitter at @AndrewGForbes or @Tape2TapeTHW with their vote. Polls will also be posted by the latter Twitter account – with those numbers taken into account as well.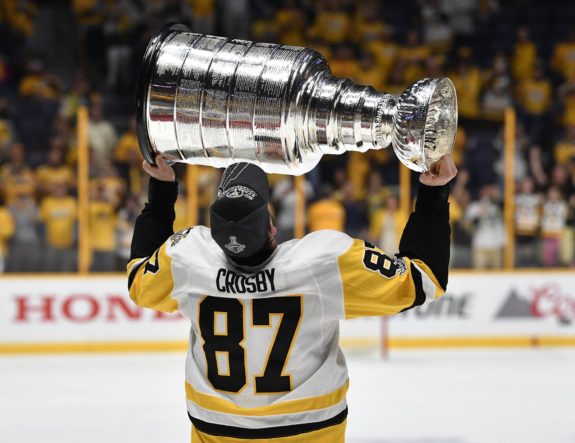 After a week of voting, the results will be added up and our list of eight will drop to four – with the final rounds hitting The Hockey Writers soon after. With that, here's a look at our elite eight matchups.
(1) Joe Thornton vs. (8) Steven Stamkos
After locking up top spot, Thornton topped both Patrik Stefan and Auston Matthews on his way to this third-round matchup. He was drafted with the top pick in 1997 by the Boston Bruins.
This season, he's continued to climb the all-time points list and sits behind Jaromir Jagr as the highest scoring active leader – and that's if you can call Jagr active at this point. Thornton sits 16th all-time with 1,427 points in 1,493 regular season games. He's 12th all-time in assists and remains one of the few active players that is a lock to make the Hall of Fame once he becomes eligible.
While the Cup has continued to evade him, Thornton does have a couple of trophies in his case awaited the coveted holy grail.
He defeated Matthews in their second-round matchup in a close battle with Big Joe taking 59 percent of the votes.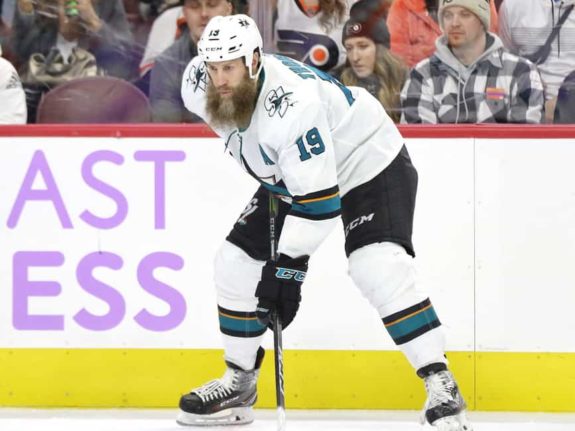 On the other side of this matchup, Steven Stamkos knocked off John Tavares and Mike Modano on his way into the third round. While he only scored 55 percent of the votes over Modano in the second round, the Lightning forward has impressed over his career even with the injuries he's suffered.
He sits third on Tampa's all-time goals list (339), fourth in assists (299) and third in points (638). That's while only playing 634 regular season games with the team. While he has maintained a successful career to this point, like Thornton, the Stanley Cup has yet to be raised over his head. That said, he has a lot of hockey ahead of him.
(2) Mats Sundin vs. (7) Patrick Kane
After knocking off Rick DiPietro in the first round, Mats Sundin topped Marc-Andre Fleury with 67 percent of the votes in the second round.
Sundin might've taken more slack than he deserved during his days in Toronto – due in large part to his never bringing a Cup to Toronto. However, he finished his career as the leader in the franchise's all-time goals (420) and points (987) and second in all-time assists (567).
He's a Hall of Famer and part of Leafs' Legends Row, and one of the best to ever don the blue and white. While his career ended with the Vancouver Canucks, Sundin will always be remembered for his time with the Leafs – and his 96 career game-winning goals that ranks him 12th on the NHL's all-time list.
Who was a better 1st overall pick? #THW #TMLtalk #Blackhawks

— Tape2Tape (@Tape2TapeTHW) January 30, 2018
Taking him on in the third round is Patrick Kane. Kane topped Joe Murphy in the first round before passing Pierre Turgeon – edging him with 70 percent of the votes.
Kane continues to dazzle on the ice for the Chicago Blackhawks, having already won three Stanley Cups along with a handful of other trophies he's won throughout his NHL career.
He sits 17th on the NHL's all-time list in points by an American-born player with 801 in 788 career regular season games as well as 17th in assists by an American-born player. On top of that he's fifth on the Blackhawks' all-time points list and goals list – quite the feat for a 29-year-old.
(3) Alex Ovechkin vs. (6) Eric Lindros
It's no surprise to see Alex Ovechkin in the remaining eight first overall picks. Grabbed by the Capitals with the top pick in the 2004 NHL Draft, he knocked of Nail Yakupov in the first round and topped Rick Nash with 90 percent of the votes in the second round.
Another top end pick with an incredible track record, Ovechkin is just one more example of a future Hall of Famer who hasn't been able to hoist the Stanley Cup thus far in his career. No Russian-born player has ever scored more goals in the NHL than the Great Eight.
And while he does sit second to Sergei Fedorov in points by a Russian, he's just 91 points back of the former Red Wing for the all-time lead.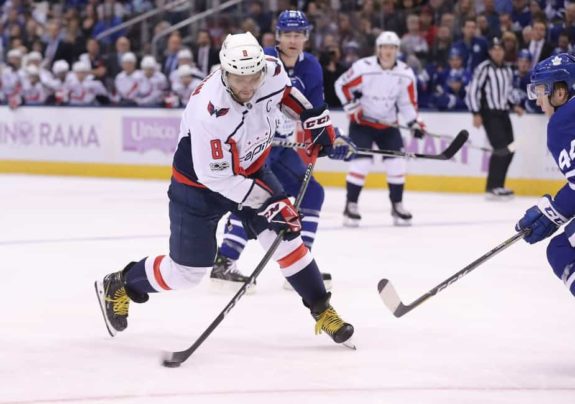 While Ovi was a sniper, his counterpart in this matchup was a power forward who changed the game during his playing days. For Eric Lindros, the game was played in a different way and had his career not been cut short, we may be talking about a player who finished with higher totals.
That said, he did finish with 1.14 points per game over his career and won a number of awards as a member of the Philadelphia Flyers. Now, with his number hung in the rafters in Philadelphia, Lindros will always be remembered for his contributions to a team that was so dominant during his tenure.
While Lindros is up against a tough opponent in this round, he knocked off both Aaron Ekblad and Owen Nolan handily in the first two rounds – topping Nolan by taking 86 percent of the votes.
(4) Sidney Crosby vs. (5) Vincent Lecavalier
Finally, in the last grouping of the third round we have Sidney Crosby matched up against Vincent Lecavalier. Crosby – in obvious fashion – topped Chris Phillips in the first round and knocked Connor McDavid off convincingly in the second round by taking 76 percent of the votes.
The Crosby draft in 2005 changed the outlook of the NHL Draft altogether and with good reason. Since then, he ranks 50th among Canadian-born players in all-time points and he's the third highest ranked active Canadian player behind Joe Thornton and Patrick Marleau.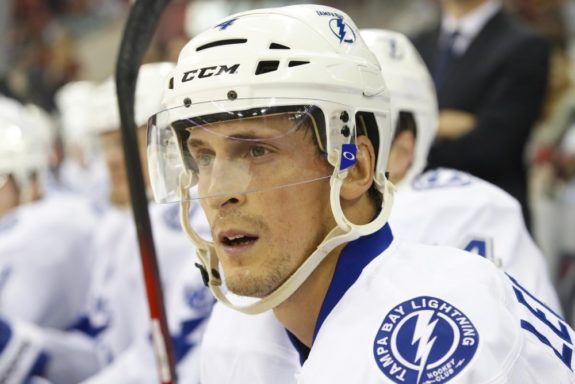 While he's missed significant time due to injury, Crosby has still managed 1,082 career regular season points in just 833 games. That's an average of 1.3 points per game.
On top of that he's added 164 points in his 148 post season games on route to two Conn Smythe trophies and three Stanley Cups. Oh, and he's the active leader among Canadian-born players in postseason scoring – sitting 13th on the NHL's all-time list in that same category.
His competition for this round – Lecavalier – has a Stanley Cup to his name as well from his days with the Tampa Bay Lightning. While he never really had the same ceiling as Crosby, Lecavalier did finish his career just 51 points back of the 1,000-point plateau.
He, too, saw a fair amount of playoff action with Tampa, Philadelphia and Los Angeles – playing in 75 games before he retired. But his best year came in 2006-07 when he notched 52 goals and 108 points on his way to a Maurice Richard trophy with the Lightning.
Lecavalier knocked off Bryan Berard in the first round and took home 65 percent of the votes over Ilya Kovalchuk in the second to reach this matchup with Crosby.
With that, readers now have a week to place their votes for each matchup. Following the voting process, this list of eight first overall picks will be reduced to just four on our way to finding out who is the best top pick in the last 39 years. Votes can be placed by responding to this article in the comments section below or by reaching out on Twitter.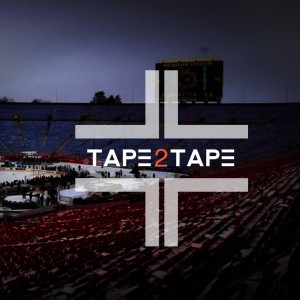 Have thoughts about the column? Let me know on Twitter at @AndrewGForbes or @Tape2TapeTHW.
Tape2Tape is a column looking at some of the biggest stories from around the world of hockey. Discussing different topics, it focuses on delivering some opinion to hockey's biggest fans. Whether you agree or disagree, we would love to hear your thoughts.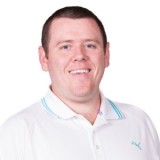 Andrew is in his 8th year reporting for The Hockey Writers covering the Toronto Maple Leafs. He began his broadcasting with CBC's Hockey Night in Canada team as well as being part of their coverage of the 2014 Winter Olympic Games in Sochi. He's the former play-by-play voice of the London Jr. Knights for Rogers TV and currently hosts the Sticks in the 6ix podcast. You can follow him on Twitter at @AndrewGForbes.