Think back on the past 32 years of the NHL Draft. Who is the best first overall pick over that span? It seems simple, doesn't it? Sidney Crosby is the obvious choice when referring to top picks over the last 32 years.
However, you as readers will have a chance to voice your opinion as we pit the top picks from the last 32 years against one another in an effort to discover who ranks number one. With that in mind, here's how this will work.
How it Works
We've ranked the first overall picks from 1985 to 2016 and will create matchups based on their rankings. Nico Hischier, the 2017 first overall pick, has been excluded because we felt that we haven't seen enough of the young Devils' forward to this point.
Readers will have a chance to vote on each matchup by commenting on the article or reaching out on Twitter at @AndrewGForbes or @Tape2TapeTHW with their vote for as many of the matchups as they feel comfortable.
From there, the list will be narrowed down from 32 to 16 until we finally reach one champion that you – as the readers – vote upon. With that, here's how the matchups breakdown for the first round.
(1) Joe Thornton vs. (32) Patrik Stefan
In 1997, the Boston Bruins drafted a big, burly forward who has managed to stick in the NHL for some time. Out of the Sault Ste. Marie Greyhounds system in the OHL, the Bruins nabbed Joe Thornton who was coming off a 122-point season with the Greyhounds in 1996-97.
He played 532 regular season games with the Bruins, notching 169 goals and 454 points before some toxicity ended his tenure in Boston. He joined the San Jose Sharks 23 games into the 2005-06 season and went on to have a career year. He finished with 29 goals, a career-high 96 assists and 125 points.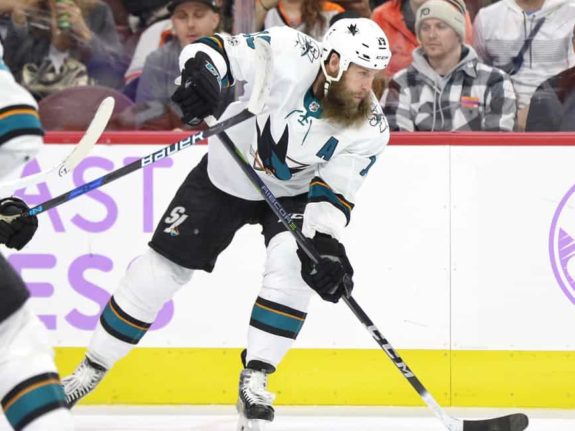 Since then, he's played 940 regular season games for the Sharks, recording 953 points. While he's never hoisted the Stanley Cup, he has played in 160 postseason games with 123 points to show for it. He earned the Art Ross and Hart Memorial Trophy in 2005-06, but remains one of the best players to never earn a Stanley Cup.
His counterpart for this round was drafted in 1999 by the Atlanta Thrashers. At 19, Patrik Stefan made his NHL debut in 1999-00 after the Thrashers drafted him. He notched five goals and 25 points in 72 games during his rookie season, but never really lived up to expectations in the NHL. Over 414 games with the Thrashers, Stefan collected 177 points before he joined the Dallas Stars for the 2006-07 season.
He added 11 points in 41 games with the Stars in his final season in the NHL, but finished his career in disappointment. He announced his retirement on October 7, 2007.
(2) Mike Modano vs. (31) Alexandre Daigle
The 1988 draft was a good one for the Minnesota North Stars and eventually Dallas profited from their fortunes. That was the year the Stars drafted American, Mike Modano first overall. For four years, Minnesota was dazzled by the talent they brought in from the Prince Albert Raiders of the WHL.
From there, the team moved to Dallas for the 1993-94 season and Modano remained one of the best players to don the franchise colours. He played nearly his entire career with the franchise – joining the Detroit Red Wings for the 2010-11 season which inevitably was his final year in the NHL.
Who was a better 1st overall pick? #THW

— Tape2Tape (@Tape2TapeTHW) December 18, 2017
While he only played 40 games with the Wings, collecting 15 points, he played 1,459 regular season games for the Stars' franchise. Over that span he scored 557 goals and 1,359 points becoming one of the most lethal American-born players in NHL history.
He played 176 postseason games with 146 points and won a Stanley Cup – though controversial – with the Stars in 1998-99. After retiring in September 2011, the Stars retired his number nine in 2014.
On the other side of this battle, Alexandre Daigle was drafted first overall in 1993 by the Ottawa Senators. While he didn't have a horrible career, he never lived up to expectations. He spent time with Ottawa, Minnesota, Philadelphia, New York Rangers, Pittsburgh and Tampa Bay over a 10-year career.
Over that time he collected 327 points in 616 regular season games – including 51 in 84 games during his rookie season. He finished his career a minus-176, which isn't always considered a major statistic nowadays, but it certainly didn't help him stick in the NHL.
(3) Mats Sundin vs. (30) Rick DiPietro
If it were anyone else, this might be a tougher matchup with a top-line center pitted against an injury-plagued goaltender. But in 1989, the Quebec Nordiques drafted a player that would go on to be the face of the franchise for the Toronto Maple Leafs for a number of years.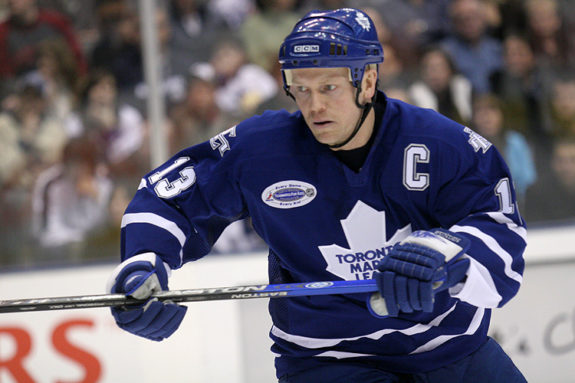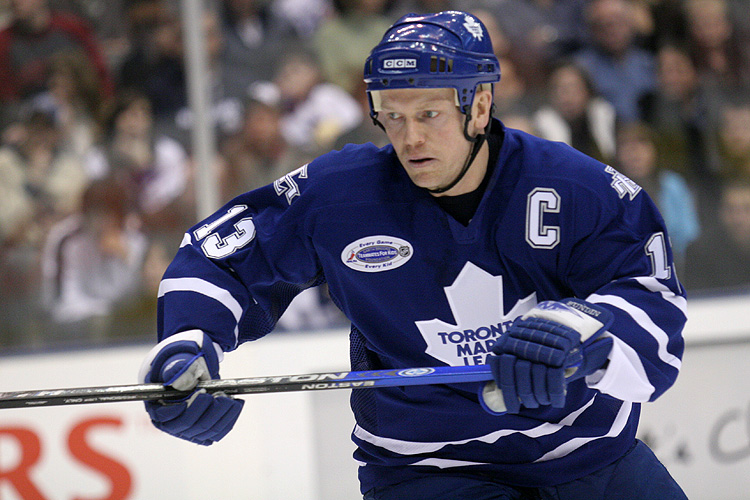 Before that, however, Sundin played four seasons for the Nordiques collecting 334 points over 324 regular season games. From there he went on to play 13 seasons with the Maple Leafs notching an impressive 987 points in 981 regular season games and leading the team on numerous playoff runs.
He finished his career with the Canucks where he collected just 28 points in 41 games – retiring with 1,349 points in 1,346 games. He retired in 2009 without ever winning a Stanley Cup.
Eleven years after Sundin was taken first overall, the New York Islanders took Rick DiPietro first overall in 2000. He was coming off a year in which he went 18-5-5 with a 2.45 goals against average with the Boston University Terriers.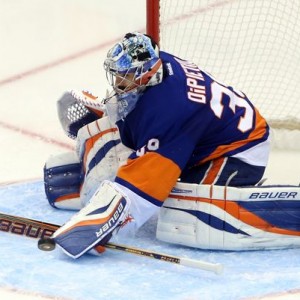 While his career was plagued by injuries and overshadowed by the ridiculous contract handed to him by the Islanders, DiPietro still managed to put up alright numbers over 318 regular season games with the Islanders. He finished 130-136-36 with a .902 save percentage and 2.87 goals against over parts of 11 seasons with the club.
(4) Pierre Turgeon vs. (29) Erik Johnson
The year was 1987 and the Buffalo Sabres had the first overall pick. They used that pick to take a player from the Granby Bisons of the QMJHL by the name of Pierre Turgeon. Turgeon went on to have an illustrious NHL career notching 1,327 points in 1,294 regular season games – including 323 points in 323 games with the Sabres over five seasons.
He had stints with St. Louis, Dallas, Montreal, Colorado and the New York Islanders before retiring in 2007. He won the Lady Byng Memorial Trophy in 1992-93 when he notched 132 points in 83 regular season games with the Islanders.
In 2006, the St. Louis Blues decided to go another route drafting a defenceman in Erik Johnson. Johnson played parts of just three seasons with the Blues collecting 91 points over 203 regular season games.
Since then, Johnson's patrolled the blue line in Colorado. There he's notched 158 points in 402 games. He saw playoff action just once in his career – with the Avalanche in 2013-14. While he's turned out as more a defensive blueliner, the 29-year-old hasn't exactly lived up to the title of first overall pick.
(5) Alex Ovechkin vs. (28) Nail Yakupov
Call this the battle of the Russians. In 2004, the Washington Capitals drafted Alex Ovechkin who quickly became the face of their franchise and remains the holder of that title today. In 13 seasons with the Capitals, Ovechkin has scored 579 goals and 1,068 points in just 953 career regular season games.
While he's never been able to lock down a Stanley Cup with the franchise, Ovechkin has been a proven playoff performer. In 97 career games, he has 46 goals and 90 points. He's 64th on the NHL's all-time points list and is just one of three active players with 500-plus goals.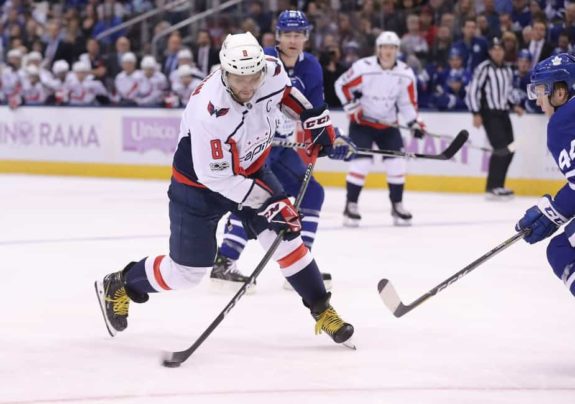 While he has yet to win a Cup, the Russian sniper has a decorated career – including the Calder trophy, an Art Ross trophy, three Hart Memorial trophies, six Maurice Richard trophies and three Ted Lindsay awards. Still, you can imagine the Great Eight is hungry to get his name etched on the Stanley Cup.
In 2012, the Edmonton Oilers also drafted a Russian forward first overall. This one, however, didn't work out as well. Nail Yakupov started his NHL career with the Oilers in 2012-13. He notched 31 points in 48 games in the shortened season, but things just never clicked in Edmonton. He finished his Oilers' career with 111 points in 252 regular season games, but has since had one year stints in both St. Louis and most recently Colorado.
While he's not the first Oilers' pick not to work out, he hasn't quite lived up the expectations. Still, he's on pace for 31 points this season with the Avalanche which would be two shy of his career high notched back in 2014-15.
(6) Sidney Crosby vs. (27) Chris Phillips
This may be one of the more lopsided matchups in the first round. On one side you have Sidney Crosby, the Penguins first overall pick 2005 – a draft well-known for the lottery held prior to it. While he's had his fair share of injuries over his career, Crosby has still been able to record 395 goals and 1,059 points in 814 career games.
He's helped the Penguins to three Stanley Cups – including back-to-back championships in 2016 and 2017. He also has 164 points in 148 postseason games and has won a number of NHL awards over his career – including two Art Ross trophies, two Hart Memorial trophies, three Ted Lindsay awards, two Maurice Richard trophies and two Conn Smythe trophies.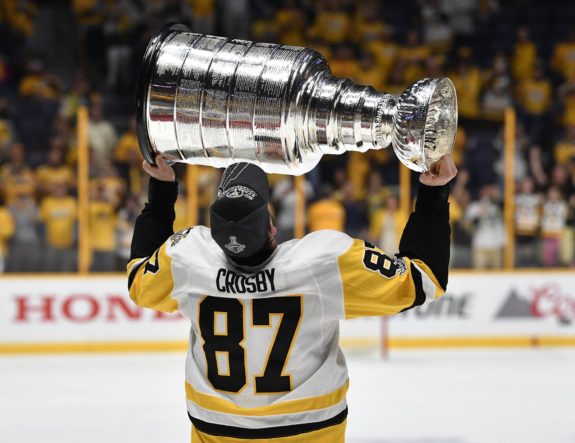 On the other side of this battle, you've got Chris Phillips – Ottawa's first overall pick in 1996. A defensive force during his playing days, Phillips played 17 seasons with the Ottawa Senators. Over that time, he played 1,179 career regular season games and notched 288 points. He saw a lot of playoff action with the Sens, but never hoisted the Stanley Cup.
He was a force on the blue line and a main cog in the Battle of Ontario and while he won't be remembered for his offensive side, he should be remembered for what he did in the defensive end.
(7) Vincent Lecavalier vs. (26) Bryan Berard
In 1998, the Tampa Bay Lightning drafted Vincent Lecavalier with the first overall pick. He eventually became their captain and a member of a three-piece core that included Martin St. Louis and Brad Richards and helped the team win a Stanley Cup in 2004.
He played the majority of his career with the Lightning where he collected 874 points in 1,037 regular season games. From there he joined the Flyers for parts of three seasons before finishing his career in Los Angeles notching 17 points in 42 games with the Kings.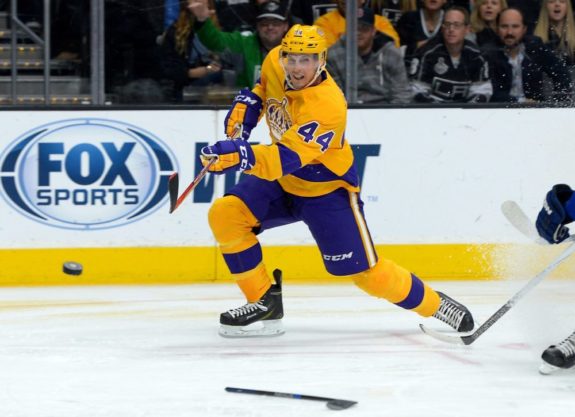 He added the 2006-07 Maurice Richard trophy, scoring 52 goals that season and backed that up with the King Clancy trophy in 2007-08.
Ottawa, on the other hand, drafted Bryan Berard with the top pick in 1995. He had short stints with the New York Islanders, Maple Leafs, Rangers, Bruins, Blackhawks, Blue Jackets and finished off by joining the Islanders again in 2007-08.
While Berard's career was interrupted by a severe eye injury in 1999-00, the defenceman still managed to impress by posting 323 career points in 619 regular season games.
He did win the Calder trophy in 1996-97 when he scored eight goals and 48 points in 82 games for the Islanders and won the Bill Masterton Memorial trophy in 2003-04 after returning from the eye injury.
(8) Owen Nolan vs. (25) Ryan Nugent-Hopkins
Owen Nolan was selected by the Nordiques first overall in 1990. He spent parts of six seasons with the Quebec-Colorado franchise before being traded to the Sharks in 1995. From there, he captained the Sharks for a number of years before stints in Toronto, Phoenix, Calgary and Minnesota to finish off his NHL career.
He finished his career with 885 points in 1,200 career regular season games and 40 points in 65 career postseason games. While he never won a Cup, Nolan was an impact player in every city that he played in. He retired in February 2012 as a five-time NHL all-star.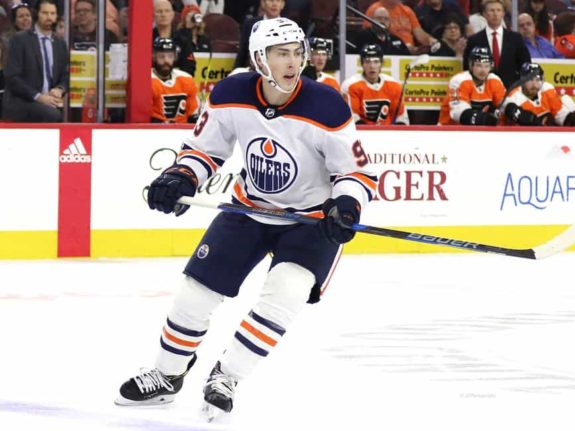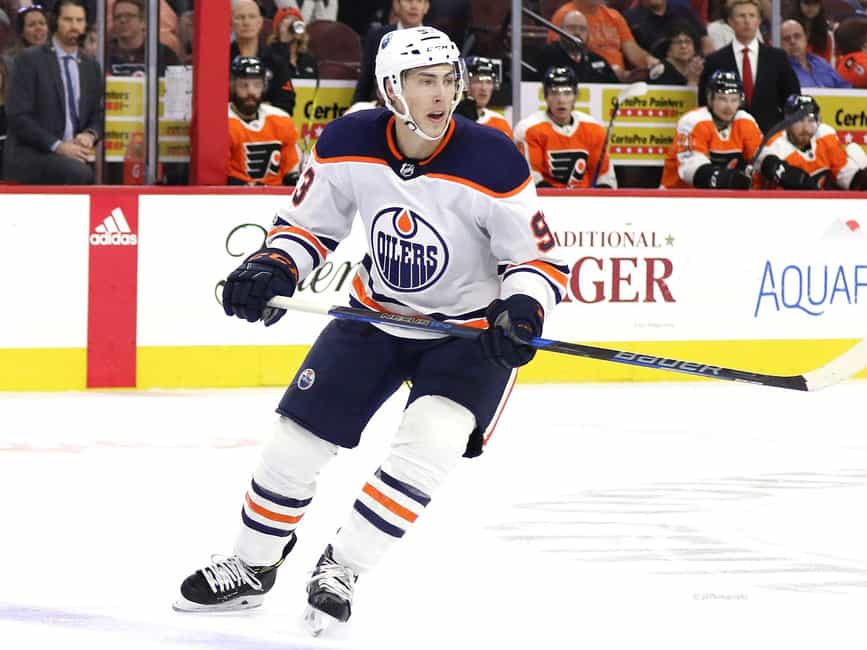 Another Oilers' first overall pick, Ryan Nugent-Hopkins has only started to live up to the expectations of the team that drafted him in 2011. He was part of a number of losing teams in Edmonton, with the turnaround coming just two years ago with the drafting of McDavid.
Still, Nugent-Hopkins has put up 287 points in 426 regular season games for the Oilers and was named to the NHL All-Star team in 2015. Only time will tell how this one will play out for the Oilers.
(9) Eric Lindros vs. (24) Aaron Ekblad
Arguably one of the best power forwards to play the game, Eric Lindros was drafted first overall by the Nordiques in 1991. While he never played a game for the Quebec franchise, Lindros made his debut for the Flyers in 1992-93.
He played eight seasons with Philadelphia and was a force on the Flyers top line. He notched 659 points in 486 regular season games before stints with the New York Rangers, Maple Leafs and Stars. He finished his career with 865 points in 760 regular season games before his career was cut short thanks to numerous concussions.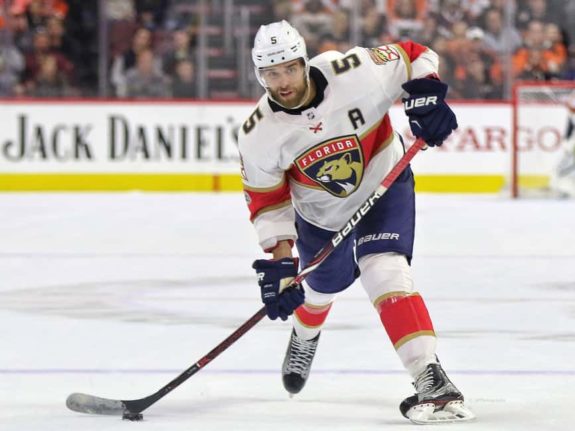 He won the Hart Memorial in 1994-95 as well as the Ted Lindsay award. He announced his retirement in 2007 and was inducted into the Hockey Hall of Fame in 2016.
As for the Panthers, they drafted Aaron Ekblad first overall in 2014. He won the Calder Trophy in his rookie season scoring 12 goals and 39 points in 81 games, but hasn't reached the 39-point mark since.
Still, he's a two-time all-star with 108 points in 258 career regular season games. Again, it's far too early to really determine how good he'll be.
(10) Ilya Kovalchuk vs. (23) Nathan MacKinnon
In 2001, the Atlanta Thrashers drafted Ilya Kovalchuk with the first pick in the draft. He played parts of eight seasons with the Thrashers collecting 615 points in 594 regular season games with the team before being traded to the New Jersey Devils in 2009-10.
With the Devils, he notched 201 points in 222 games and finished his NHL career as a point-per-game player. He almost made a return to the NHL ahead of the 2017-18 season, but decided to remain in the KHL. He did win the Maurice Richard trophy in 2003-04 and was a three-time all-star in the NHL.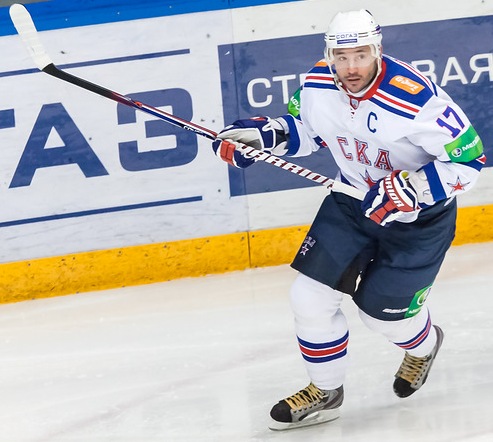 While the Thrashers nabbed the Russian sniper with their pick in 2001, the Avalanche picked a Canadian talent with their first pick in the 2013 NHL Draft – Nathan MacKinnon. The 22-year-old is in his fifth year with the Avs and has recorded 239 points in 330 games up to this point. He won the 2013-14 Calder Memorial trophy after a 63-point season in 82 games.
(11) Connor McDavid vs. (22) Taylor Hall
Two more Edmonton Oilers' first overall picks do battle in this matchup with Connor McDavid taking on Taylor Hall.
McDavid was just drafted in 2015 by the Oilers and is, indeed, a generational talent. He's recorded 187 points in 158 regular season games over his short career, but changed the face of the franchise in just one year in the NHL. He notched his first 100-point season in 2016-17 playing in all 82 games and helping the Oilers into the playoffs.
Who was a better 1st overall pick? #THW

— Tape2Tape (@Tape2TapeTHW) December 18, 2017
He won the Art Ross, Hart Memorial and Ted Lindsay awards in 2016-17 and made an appearance in the 2017 NHL All-Star game.
In 2010, the Oilers once again had the first overall pick. That was the year of Taylor versus Tyler and the Oilers decided to go with Hall. He played six seasons with the Oilers – with little team success. He collected 328 points in 381 regular season games before the team traded him to New Jersey for defenceman Adam Larsson.
With the Devils, Hall has collected 84 points in 102 regular season games so far, but still hasn't seen any NHL playoff action.
(12) Rick Nash vs. (21) Ed Jovanovski
Arguably one of the best picks for the Columbus Blue Jackets during their early years in the league, the team picked Rick Nash first overall in 2002. From the age of 18, he was the face of the franchise – securing 547 points in 674 regular season games. He only saw four postseason games with the Jackets and eventually became a member of the New York Rangers.
Now in his sixth year with the Rangers, Nash has 241 points in 348 regular season games and has seen playoff action in five straight seasons. He won the Maurice Richard trophy back in 2003-04 in just his second season in the NHL when he notched 41 goals with the Jackets.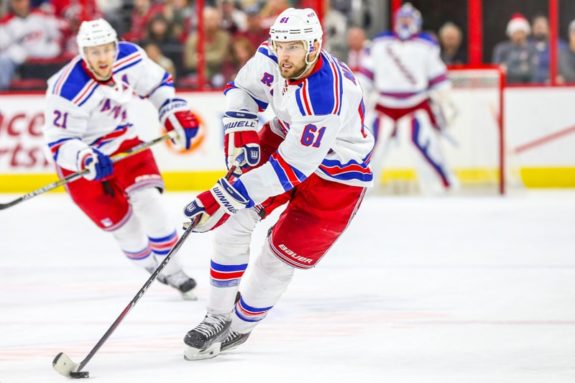 Back in 1994, the Panthers decided to go with a defenceman first overall when they took Ed Jovanovski from the Windsor Spitfires' organization. Jovanovski both started and finished his career in Florida with stints in Vancouver and Phoenix in between.
Over 18 seasons, the defenceman scored 137 goals and 500 points in 1,128 games. He was a five-time all-star and came third in Calder trophy voting during his rookie season.
(13) Patrick Kane vs. (20) Joe Murphy
Arguably one of the more dynamic players to set foot in Chicago in recent memory, Patrick Kane was picked first overall by the Blackhawks in 2007 after playing his junior hockey with the OHL's London Knights.
He's in his 11th season with the Hawks and has played in 773 regular season games. Over that time he's scored 299 goals and 786 points. Kane has seen playoff action in nine of his ten seasons with 123 points in 127 games. Oh, and did we mention the three Stanley Cups?
On top of that, he won the Calder trophy in 2007-08, the Conn Smythe in 2012-13 and the Art Ross, the Hart Memorial and Ted Lindsay in 2015-16 when he had his career season with 106 points.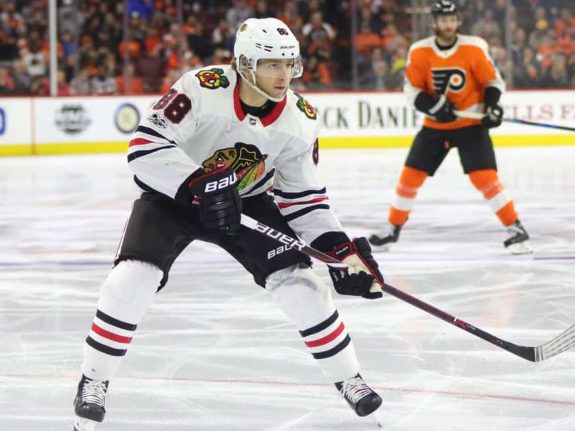 Now, go back to 1986 when the Detroit Red Wings drafted Joe Murphy first overall. Murphy played 779 regular season games for the Wings, Oilers, Blackhawks, Blues, Sharks, Bruins and Capitals, collecting 528 points over that span. He was part of the Stanley Cup winning Oilers in 1989-90, helping with 14 points in 22 games on their playoff run.
He saw a lot more playoff action in the following years, but never hoisted the Cup after that season.
(14) Marc-Andre Fleury vs. (19) Wendel Clark
Two years before they drafted Crosby, the Penguins grabbed their franchise goalie first overall in 2003 when they took Marc-Andre Fleury. He played parts of 13 seasons with the Penguins piling up a record of 375-216-68 in 691 regular season games. He finished his Penguins career with a .912 save percentage and 2.58 goals against average.
He was picked by the Golden Knights in the expansion draft this past offseason and aside from an injury that kept him out most of the season so far, he holds a 4-1-1 record in six games with a .934 save percentage and 2.13 goals against with Vegas.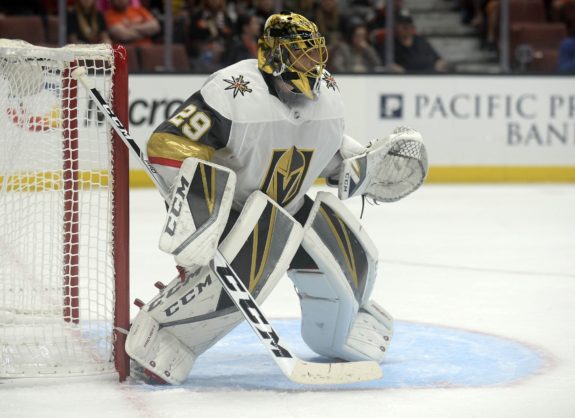 Fleury was a major role player in three Stanley Cup runs with the Penguins, capturing consecutive championships over the last two seasons.
The earliest first overall pick in this head-to-head series, is Wendel Clark. He was taken with the first pick by the Maple Leafs back in 1985. He spent time with the Leafs, Nordiques, Islanders, Lightning, Red Wings and Blackhawks over his career notching 564 points in 793 regular season games to go along with 1,690 penalty minutes.
He played a feisty game and was a fan favourite in the cities that he played in, while becoming a two-time all-star over a shortened career.
(15) Roman Hamrlik vs. (18) Auston Matthews
Drafted first overall by the Lightning in 1992, Roman Hamrlik had a lengthy NHL career that included stops in Tampa, Edmonton, New York (with the Islanders and the Rangers), Calgary, Montreal and Washington.
He spent the majority of his career with the Lightning where he played 377 regular season games and recorded 185 points over parts of six seasons. He finished his career with 638 points in 1,395 regular season games – good enough for 31st on the NHL's all-time list for defensemen. Only 12 defensemen in the history of the NHL played more games than Hamrlik – with most of them Hall of Famers.
He was named to the all-star team three times over his career, but never hoisted the Stanley Cup.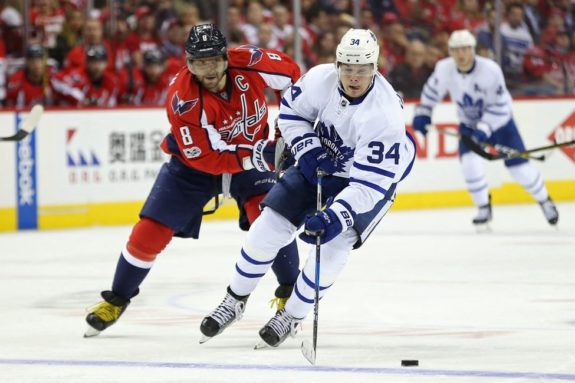 On the other side of this battle, is Auston Matthews. Drafted first by the Maple Leafs in 2016, Matthews has already taken on a prominent role in Toronto. He played all 82 games in his rookie season, scoring 40 goals and 69 points with 32 of his goals coming at even strength.
He won the Calder trophy as the league's rookie of the year and scored five points in a six-game series against the Capitals following his first season. So far, he's backed that up with 13 goals and 26 points in 26 games while battling injuries in his sophomore year.
(16) Steven Stamkos vs. (17) John Tavares
The final – and possibly the most difficult – matchup of the first round has Steven Stamkos taking on John Tavares.
Stamkos was taken first overall by the Lightning in 2008. Since then, he's played 618 regular season games for Tampa over parts of 10 season and while he's dealt with injuries, he's notched 625 points.
He's yet to hoist the Cup, but the four-time all-star has won two Maurice Richard trophies – one in 2009-10 and the most recent in 2011-12.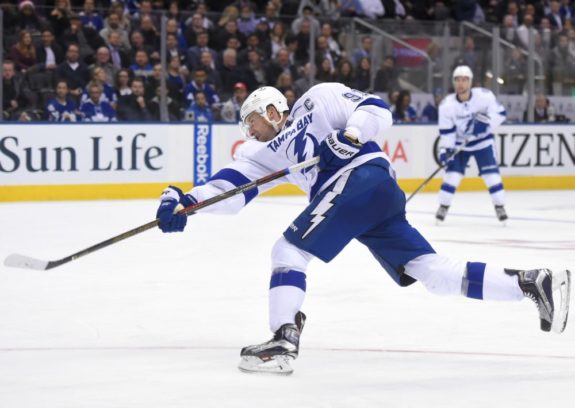 A year after Stamkos was drafted, the Islanders took Tavares in 2009. He made his debut in 2009-10 playing 82 games and notching 54 points. Over parts of nine seasons, he has 254 goals and 577 points in 620 regular season games.
While his team hasn't had a whole lot of success, he's also collected 22 points in 24 playoff games. Still, like Stamkos, Tavares hasn't touched the Stanley Cup as of yet. Tavares is a four-time all-star and continues to carry the Islanders.
Readers will have a week to place their votes for each matchup before the bracket is condensed from 32 players to just 16. Votes can be placed by responding to this article in the comments section below or by reaching out on Twitter.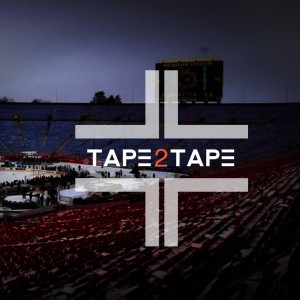 Have thoughts about the column? Let me know on Twitter at @AndrewGForbes or @Tape2TapeTHW.
Tape2Tape is a column looking at some of the biggest stories from around the world of hockey. Discussing different topics, it focuses on delivering some opinion to hockey's biggest fans. Whether you agree or disagree, we would love to hear your thoughts.