There were no major signings on the first day of free agency, by that I mean Brad Richards is still available. Paul Holmgren continued to do quite a number on the Flyers and Dale Tallon threw his money around trying to build a playoff team. While there were no particularly great or terrible signings, some of them were better fits than others. Here are five good and bad trades from the day.
Good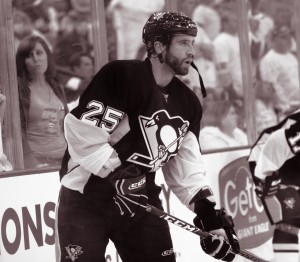 Maxime Talbot – Philadelphia Flyers 5 years, $1.8 million
Talbot is a great role player to take the place of Carcillo. He plays hard every shift and has a penchant for raising his game in the playoffs. Under $2 million is a good price for a guy like that who is popular with his teammates. This signing creates even more animosity between the Flyers and Penguins as Talbot is going from hero to traitor.
Andrew Brunette – Chicago Blackhawks 1 year, $2 million
Chicago needed some secondary scoring and Brunette is a cheap option for the consistent veteran. Though he will be 38 when the season starts, he was still able to put up 25 goals and 61 points two seasons ago and has averaged 23 goals the past six seasons. At $2 million, the Hawks still have just over $7 million to work with for the rest of the summer. And the one-year deal makes it risk free.
Joel Ward – Washington Capitals 4 years, $3 million
This is the type of signing the Caps needs to make in order to make a big dent in the playoff picture. The price may be high, but if he can bring that gritty style and raise his game in the playoffs again, this won't be a bad deal. Sure there may be better options for $3 million, Ward has a 0.17 career goal per game average, but better him than another highly-skilled European.
Erik Cole – Montreal Canadiens 4 years, $4.5 million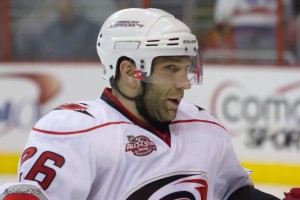 Cole adds much needed size to the top forward units in Montreal. At 6-foot-2, 205 pounds, he can crash and bang and create room easier than their top forwards who average 5-foot-10, 188 pounds. Cole is also a good enough skater to play with the more speedy forwards.
Alexei Ponikarovsky – Carolina Hurricanes 1 year, $1.5 million
Just like the Brunette signing, Ponikarovsky is going to give his new team consistent depth scoring  with hardly any risk in the contract. He only scored five goals in 61 games for Los Angeles last season, but averaged 23 goals every 82 games in the five previous seasons.
Bad
James Wisniewski – Columbus Blue Jackets 6 years, $5.5 million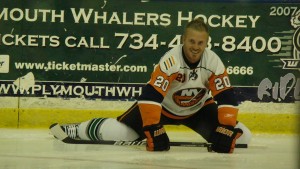 Wisniewski started off strong for the Islanders and finished even better for Montreal. He was fifth in scoring among defensemen with 51 points, but six years is a long time for a player whose previous career high was 30 points. At 27, Wisniewski is entering his prime so who knows, maybe he will continue scoring as he did this year and run the Jackets' power play. But this is to big a risk for just one good season under his belt.
Scottie Upshall – Florida Panthers 4 years, $3.5 million
Upshall may have finally found a permanent home, but that's because few other GMs would take on over $3 million for a guy who has only scored 20 goals once and has 19 games of playoff experience. Tallon is making a lot of guys rich and Upshall may be the biggest beneficiary of his handouts.
Mike Smith – Phoenix Coyotes 2 years, $2 million
Phoenix went from Ilya Bryzgalov to Smith in net, not exactly a direction they want to trend. While this was a weak goalie class, they could have pursued a better option via trade. Smith is good in a backup role, but has never been able to nail down the starter position.
Ville Leino – Buffalo Sabres 6 years, $4.5 million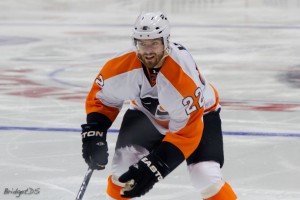 Another long risk for a player who has only had one good stretch. As instrumental as Leino was during the Flyers' 2010 playoff run, his 19 goals and 53 points don't add up to a nearly $5 million contract. At 27 he could just be a late bloomer, but Buffalo fans need to be careful what they wish for. Having an owner with plenty of money doesn't work if they overspend on the wrong players.
Jan Hejda – Colorado Avalanche 4 years, $3.25 million
Hejda Is reliable in his own end, but at 33 he is not going to be much help on a rebuilding Avs team. It isn't a horrible signing with still more than $20 million available to spend, but they still could have put that money to better use.