Earlier this week, I wrote a post on the Calgary Flames' worst three contracts for the 2020-21 season. Thankfully for the Flames, they have many more good contracts than bad, something that was mentioned in the previous article. As a result, they have been a very competitive team for a number of seasons now, and that won't change for the upcoming campaign.
These deals are a testament to the job Brad Treliving has done since becoming the general manager of the team in 2014. While fans may not agree with all the moves he has made, he has for the most part done a fantastic job negotiating players' contracts. As this article will show, the Flames have some of the best bargain deals in the entire NHL. Here are their three best for the 2020-21 season.
Johnny Gaudreau
$6.75 million average annual value (AAV)
Despite a down 2019-20 season, Johnny Gaudreau signing a six-year deal prior to the 2016-17 season that pays him $6.75 million per season was and continues to be a steal for the Flames. While some fans have soured on him due to his lack of production in the playoffs, it doesn't change the fact that his regular season numbers over the years could justify a deal closer to the $8 million range.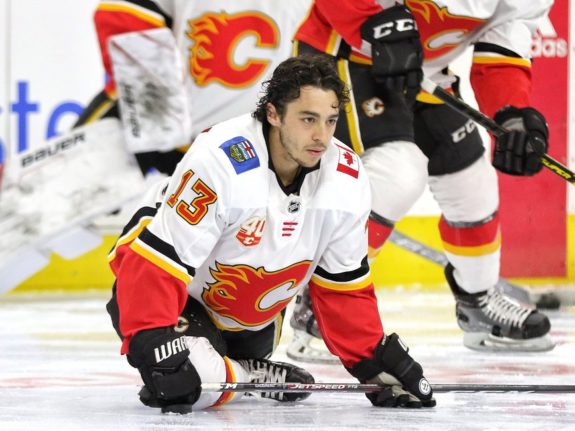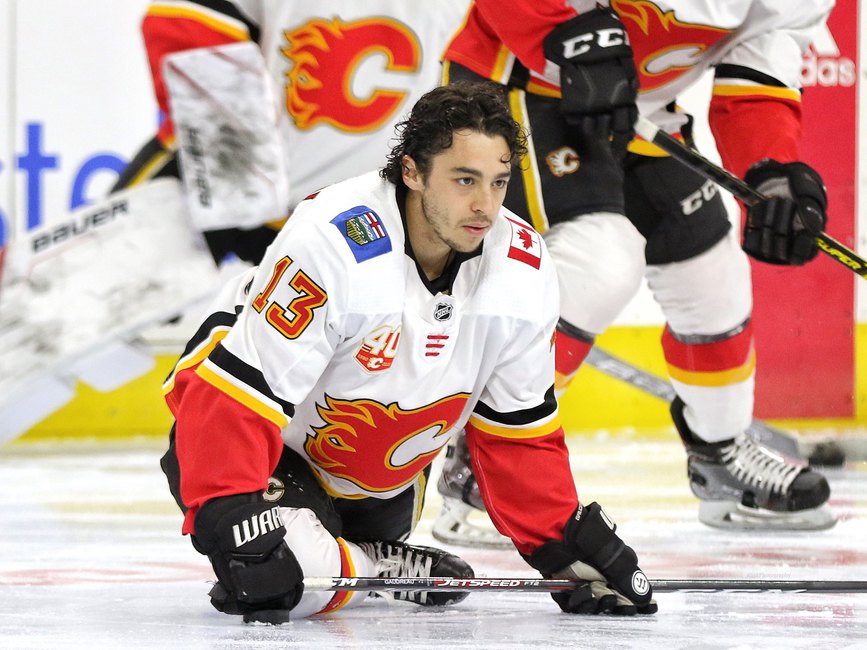 It is easy to forget, given his recent struggles, that he put up a career-high 99 points during the 2018-19 season, and was regarded as one of the best wingers in the game. The 27-year-old is the same skilled player as he was then, and will likely prove just that during the 2020-21 season. If anything, the down season followed by the trade rumours have likely put a major chip on his shoulder. He could do some serious damage this year.
Elias Lindholm
$4.85 million AAV
Elias Lindholm has been one of the most underrated players throughout the entire NHL since joining the Flames. While he did have a down year points wise, dropping from 78 to 54, he did set a new career high in goals with 29. Considering he was able to do that in just 70 games makes his $4.85 million yearly cap hit seem like a huge bargain.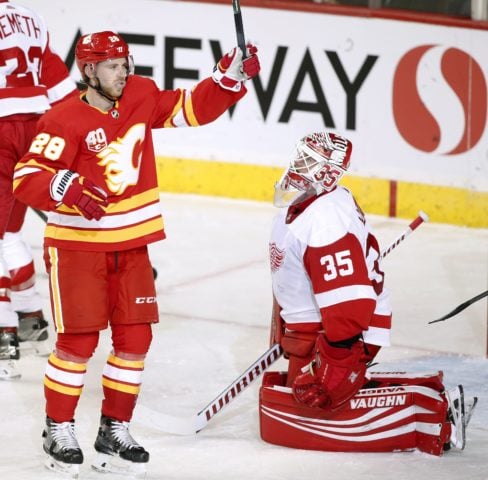 Lindholm is still just 25 years old and has another four years remaining on his contract. That alone is great news for Flames fans, but even better is that he is capable of putting up better totals than he did last season. It wouldn't come as a surprise at all to see him hit the 70-point mark next season, making this one of the better contracts throughout the entire NHL.
Matthew Tkachuk
$7 million AAV
Though he is only 22 years old, Matthew Tkachuk is one of this team's main leaders, as well as their heart and soul. Whenever current captain Mark Giordano's time with the team is up, Tkachuk will undoubtedly be the next to wear the "C". Unfortunately for the Flames, he only has two years remaining on his very fair deal paying him $7 million per season. He will certainly get a raise, but for the time being it is a very fair contract given everything he brings to this team.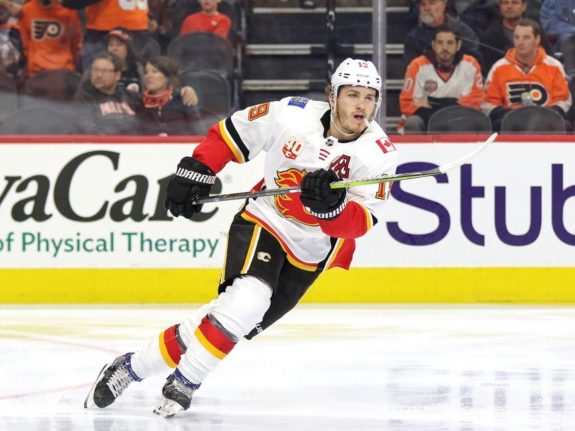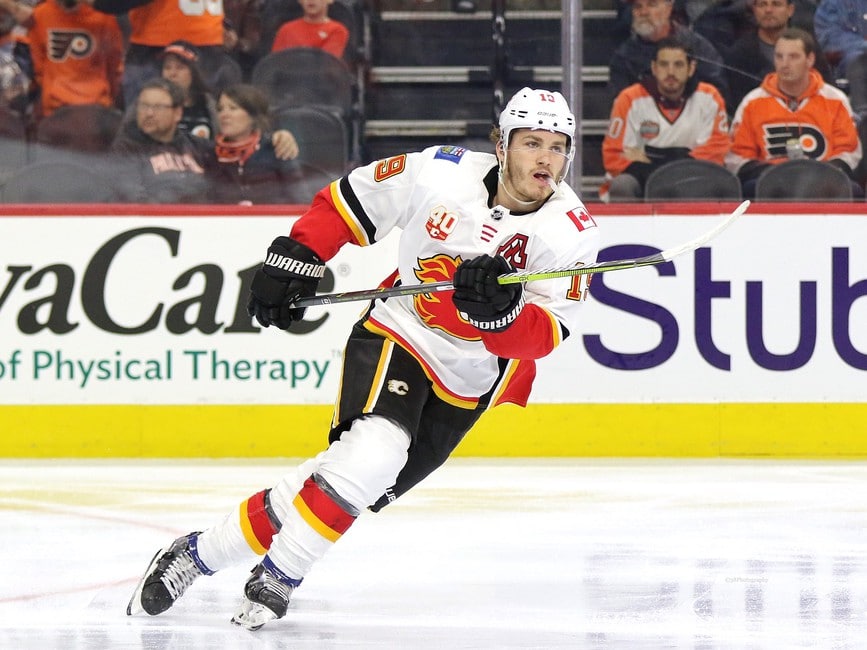 Tkachuk is easily worth his $7 million from his offensive skill alone, proven by leading his team in scoring this past season as well as setting career highs in both goals (34) and points (77) the season prior. However, he brings much more to this team than just his offense. His gritty and physical style of play often get under his opponents' skin, and as a result he has become one of the better pests throughout the NHL. Simply put, he will do anything to win, and is a player any team in the league would love to have.
Honorable Mention
Sean Monahan
$6.375 million AAV
Like Gaudreau, Sean Monahan has heard some flack over the years for his playoff performances, and even more so recently after a down 2019-20 season. Even with the bad season, the fact that he has been getting paid $6.375 million per season since 2016-17 and will continue to through the 2022-23 season is quite remarkable. Despite the off year, Monahan still managed to score over 20 goals, something he has done in all seven of his seasons in the NHL.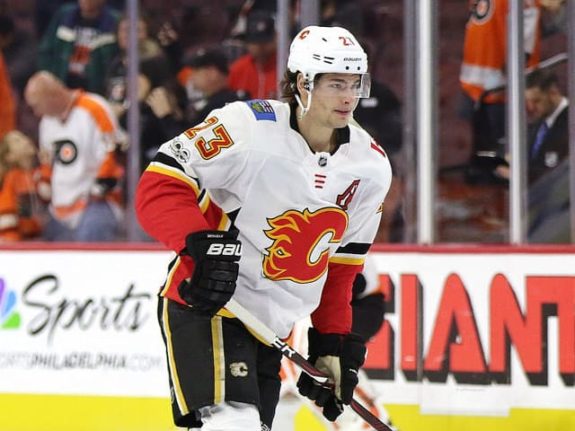 He also was able to set career highs during the 2018-19 season with goals (34) and points (82). While he likely won't become a consistent 80-point player, he can generally be counted on for 60-plus points and will continue to hover around the 30-goal mark, a milestone which he has cracked three times in his career. He has also been subject to trade rumours this offseason, which should help motivate him for 2020-21.
Salary Haven
While these contracts are the Flames' best, they certainly aren't their only fantastic deals. More recent signings such as Rasmus Andersson and Andrew Mangiapane already appear to be great moves by Treliving, and it won't be surprising to see him continue to do so in the future. While his team hasn't had the playoff success everyone has hoped for, he still deserves serious recognition for the job he has done with the team's salary cap.
---
---