To call the Calgary Flames 2022-23 season a disappointment would be a serious understatement. After bringing in players such as Jonathan Huberdeau and Nazem Kadri to help fill the void left by Johnny Gaudreau and Matthew Tkachuk, fans quickly announced "the summer of Brad" and believed this team was on the right path to a Stanley Cup Championship. (from 'Ken Campell: The summer of Brad Treliving is something to behold,' Hockey Unfiltered with Ken Campbell, 08/18/22).
Related: 3 Flames Prospects Who Are Excelling in the AHL
That has never fallen into place, however, as inconsistencies and a lack of goal scoring has resulted in them putting up a mediocre 31-24-15 record through 70 games this season. Their shot at the playoffs isn't out of reach, as they sit just four points shy of the Winnipeg Jets for a wild card position, but it is clear that they are an extremely frustrated bunch.
---
---
Those frustrations have been evident all season long, as there have been several reported rifts between Huberdeau and head coach Darryl Sutter, which recently gained even more steam after Huberdeau's agent Allan Walsh chose to call out the veteran bench boss on Twitter. There have been plenty of whispers that several other players have grown tired of Sutter's antics, and according to a new report, Kadri may be yet another name to add to that list.
Kadri Frustrated After Loss to Stars
The Flames most recent loss to the Dallas Stars on Saturday night just added to this year's frustrations as a whole. They went down 2-0 less than two minutes into the game and by the end of the first, found themselves trailing 3-1. However, they battled back in the second frame and took a quick 4-3 lead before Jason Robertson tied things up, making it 4-4 heading into the third.
They once again took the lead thanks to a Rasmus Andersson goal in the third but were unable to hang on again and found themselves headed to overtime, an area where they have struggled immensely this season. Those struggles continued, as Robertson beat Markstrom for his second of the night in the extra frame, sending the Flames home with just a single point.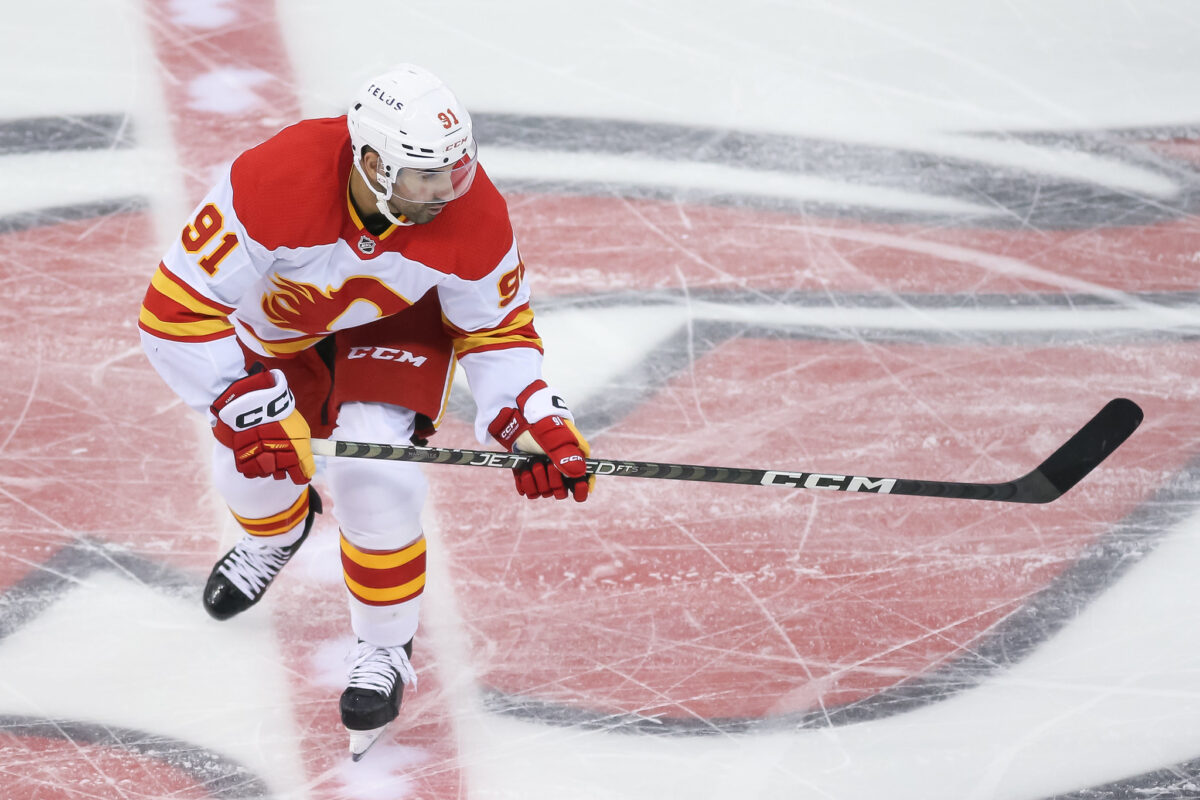 While the loss as a whole was frustrating, one particularly odd thing several fans noticed was the benching of Kadri. By no means has the 31-year-old been at his best as of late, but it is hard to justify benching one of your team's best players when in the midst of a playoff race. Speaking on his latest 32 Thoughts Podcast, Friedman explained that Kadri hasn't been shy about voicing his opinion on how things are going for his team this season and believes it may have really reached a boiling point after this latest loss.
"I've heard that Kadri's been very vocal about what he sees going on in Calgary and why they aren't firing on all cylinders," Friedman said. "He's been very blunt about the communication between players and the coach there. So, I'm betting some of that frustration boiled over in that game on Saturday night. I'm curious to see where this is all going to go."
---
Latest News & Highlights
---
If there is any insider you can trust who has great intel on this types of thing, it's Friedman. For him to suggest something like this tells you that there is a divide between Kadri and Sutter, and based on what we have heard, several other players are unhappy with their coach as well. While it may seem like a surprise to some given that just last season Sutter won the Jack Adams Award, it has been noted in the past that he has a short shelf life with teams due to his demanding personality.
Sutter's Future in Question
Despite signing a two-year extension prior to the season that doesn't even kick in until 2023-24, Sutter's future with this team is in serious question. While ownership certainly wouldn't want to part ways with a coach they owe that money to, the fact of the matter is that we have now heard of both Huberdeau and Kadri not being fans of him. Given that those two just signed extensions totalling $133 million, you'd have to think that the loyalty goes towards the players in this situation. Perhaps things can be fixed over in the offseason, but at this point in time it seems as though there is a real possibility the Flames have a new head coach heading into the 2023-24 campaign.
---