Oliver Kylington plans on returning to the Calgary Flames next season for the final year of his contract before he becomes an unrestricted free agent (UFA). He isn't the only Flame entering a contract year, nor is he the most valuable. Although that's debatable, given his age and his defensive production in 2021-22, it's hard to compete with the likes of Elias Lindholm, Tyler Toffoli, Mikael Backlund, Noah Hanifin, Chris Tanev, and Nikita Zadorov.
---
---
As a defenceman on a back-end that will be a bit crowded if he returns, moving one player seems likely. I've already discussed the potential of choosing Tanev as the best out for the Flames, but he won't be the easiest. Kylington, on the other hand, is young and on the rise. While the team would likely want to keep him, they don't want to be caught next summer without contracts for the players mentioned above.
Whether the Flames decide to re-sign most of their pending UFAs or trade them for assets, Kylington's name is definitely in the mix, and we're going to look at three teams that should want to acquire him this offseason.
Los Angeles Kings
When thinking of young teams on the rise and a place that will be in need of a player like Kylington, the Los Angeles Kings are at the top of that list. While the Flames' defenceman isn't as well-rounded as they might like, he is strong offensively, decent in his own end, and has a cap hit that's very attractive for one season. On the left side, the Kings can either go big and risk overpaying a player who's solid defensively in free agency, or they can take advantage of the situation in Calgary.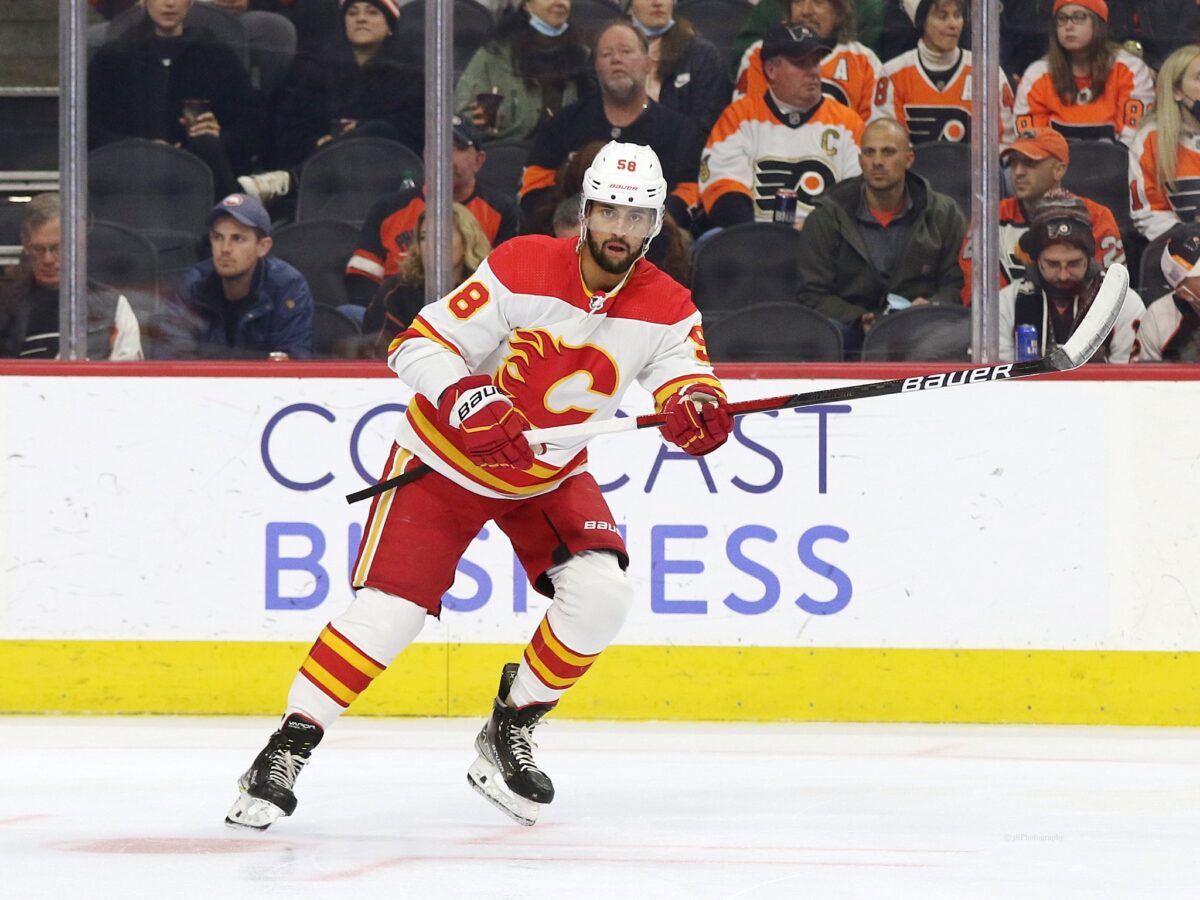 The Kings have too many right-shot defencemen and not enough who shoots left. They have been looking to move a righty for a while now, particularly Sean Walker, and while it wouldn't make much sense to swap the two, Vladislav Gavrikov is set to hit free agency, which would open a spot for Kylington to play in the top-four. This is the role he thrived in last season with the Flames and a place where he would consider signing long-term. For the Kings, it's a one-year experiment if things go south, and it's not a huge cap hit to hurt them.
Pittsburgh Penguins
Unlike the Kings, who made the playoffs and lost a tough first-round series, the Pittsburgh Penguins disappointed and missed the playoffs altogether. While they've already cleared out management, the roster will go through some offseason changes as well. Brian Dumoulin doesn't have a contract with the Penguins for next season and is set to become a UFA.
---
Latest News & Highlights
---
For Kylington to thrive, an opening in the top-four would be ideal. Again, Dumoulin is a different type of player, but the Flames' defenceman is younger, cost-effective, and would have a veteran presence in Jeff Petry to play alongside him. Kylington had his breakout season playing alongside Tanev, another veteran who is strong defensively. The Penguins made some changes last offseason, and it didn't necessarily work out. Kylington could be a one-year experiment, but the Penguins can't afford to miss the playoffs again. He is an offensively gifted young defenceman, and the team would have the inside track at keeping him around.
Florida Panthers
The Florida Panthers will come into money this summer. They might have underperformed during the regular season, but they have exceeded expectations in the postseason. While they have been plagued by dead cap space and overpaid players, forcing them to have two defencemen on league-minimum deals this season, they will now have a chance to bolster their lineup.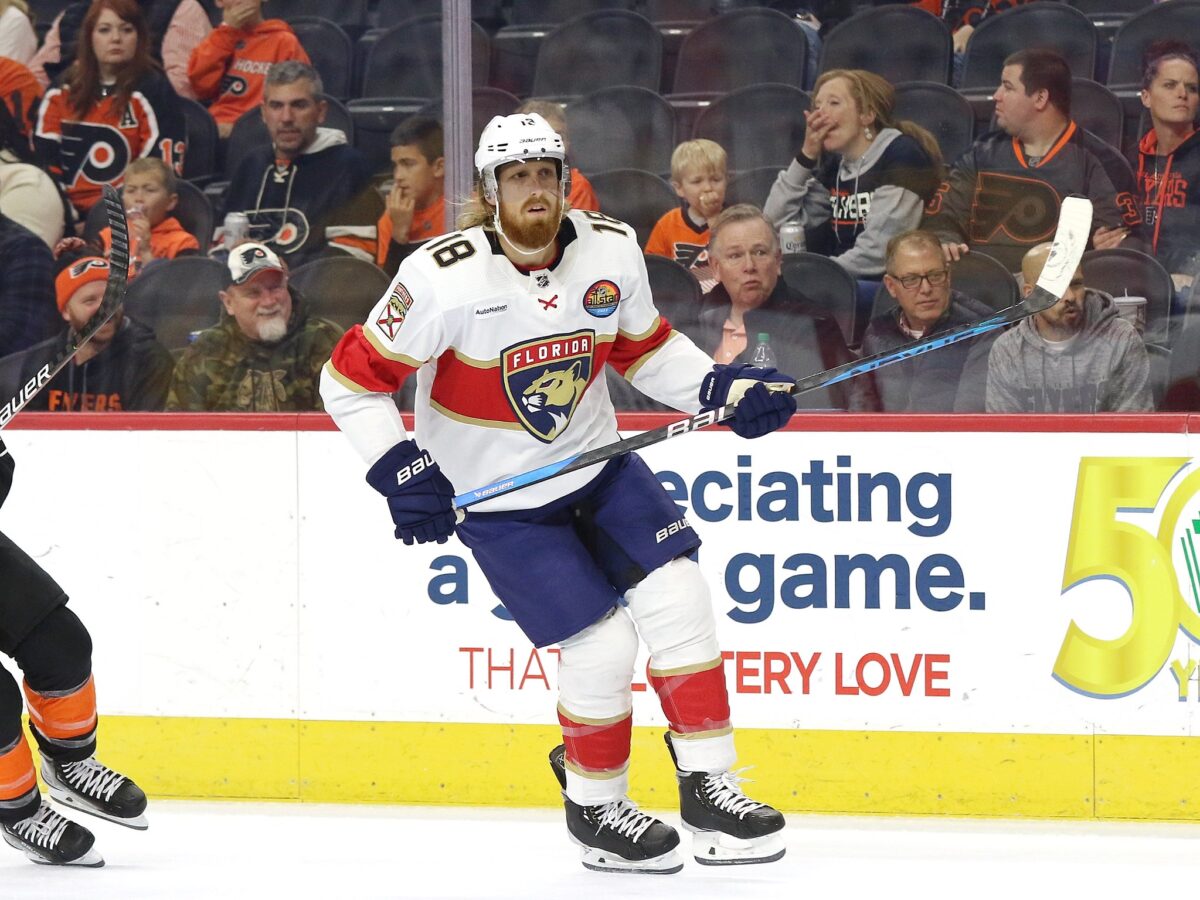 The biggest area that needs improving is their defence. The Panthers are likely moving on from Marc Staal (their second-pairing defenceman), and that would open up an opportunity for Kylington to succeed. While he won't get first-unit power-play time with Brandon Montour in that role, he and Aaron Ekblad can man the point on the second unit. The Panthers are always a strong, offensive team, which plays right into Kylington's game and makes him a valued addition for a season at least.
Related: Calgary Flames' Free Agent Targets: Boston Bruins
It's unknown if Kylington will be the same player in 2023-24 that he was in the 2021-22 season or if he has lost a step. Whatever the Flames decide to do with their young defenceman or any of the soon-to-be UFAs, they can't afford to lose too many to free agency without gaining anything for their future.