By now we all know the story of Andrew Mangiapane. He never got drafted into the Ontario Hockey League (OHL) and had to earn his place with the Barrie Colts as a walk-on and he also didn't get drafted into the NHL in his first year of eligibility. After that, he returned to the Colts determined to prove himself and subsequently put up 104 points to place eighth in OHL scoring. He finally heard his name called in his second time at the NHL Entry Draft by the Calgary Flames, but not until 165 players had been called before him. So, we know his determination and ability to face down and conquer adversity.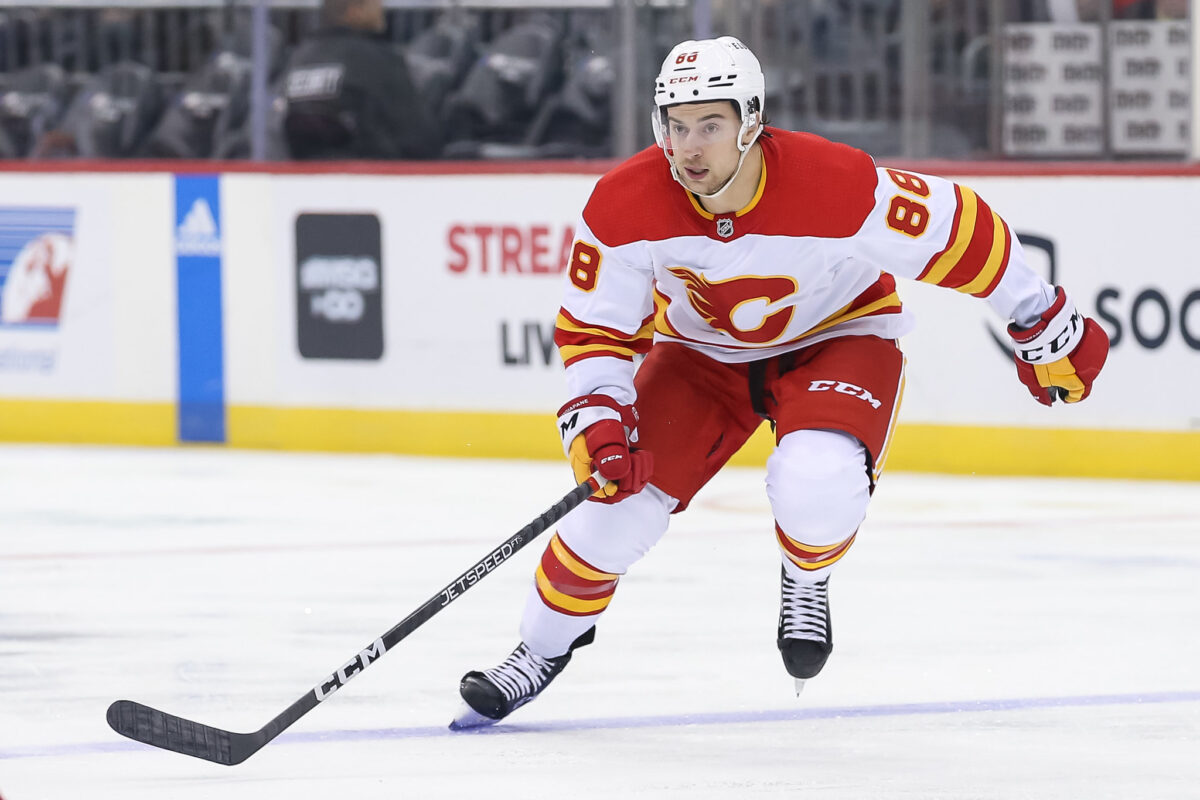 The 2022-23 season was undoubtedly a challenging one for the Flames forward. As a key player, Mangiapane's performance fell short of expectations, leaving fans and pundits wondering if he could reclaim his form in the upcoming seasons. Then at the end of the season, it was disclosed that he had been playing with a shoulder injury and would be undergoing surgery and rehabilitation during the offseason.
Related: Mangiapane's Tam Canada Debut
---
Latest News & Highlights
---
In late April, the Flames announced that Mangiapane had undergone successful shoulder surgery and should be fully recovered and ready to participate in training camp this fall. The 27-year-old played in all 82 games in the 2022-23 season and scored 17 goals and 43 points in spite of playing with the injury for the bulk of the season. However, knowing his skill set and work ethic, there are reasons to believe that he will rebound and reemerge as the stronger and more confident player fans all know and love.
Skill and Versatility
One of the primary reasons for optimism regarding Mangiapane's rebound is his remarkable skill set. Throughout his career, he has demonstrated impressive offensive capabilities, with a knack for finding the back of the net. Despite his struggles in the 2022-23 season, he still possesses excellent skating abilities, agility, and puck-handling skills which allowed him to record his career-best season of 35 tallies and 55 total points only one year before. The Flames are confident that he will rediscover his scoring touch. His versatility also adds value to his game, as he can play up and down the lineup, on the penalty kill and the power play, fulfilling different roles for the team.
Determination and Work Ethic
Another crucial aspect that supports the potential rebound of Mangiapane is his determination and work ethic. Despite facing adversity throughout his hockey career, he has demonstrated resilience and a willingness to put in the necessary effort to always find a higher level. In 2021 he demonstrated this tenacity through his play in leading Canada to an International Ice Hockey Federation (IIHF) championship. His commitment to his craft, combined with dedication to conditioning and training, suggests that he will take the necessary steps to address his recovery and return to his pre-injury form. This combination of dedication, hard work and determination should not be underestimated in his quest for a successful comeback.
Supportive Environment
A conducive environment plays a significant role in an athlete's ability to rebound from a difficult season and major surgery. Since the end of the 2022-23 season, the Flames have made two significant changes in their management group, former general manager (GM) Brad Treliving was replaced by new GM Craig Conroy and head coach Darrel Sutter was replaced by the soon-to-be-announced Ryan Huska. These two changes alone should have a positive impact on Mangiapane's recovery and will serve as a source of inspiration for the player's confidence and motivation as an established member of the Flames' veteran core group.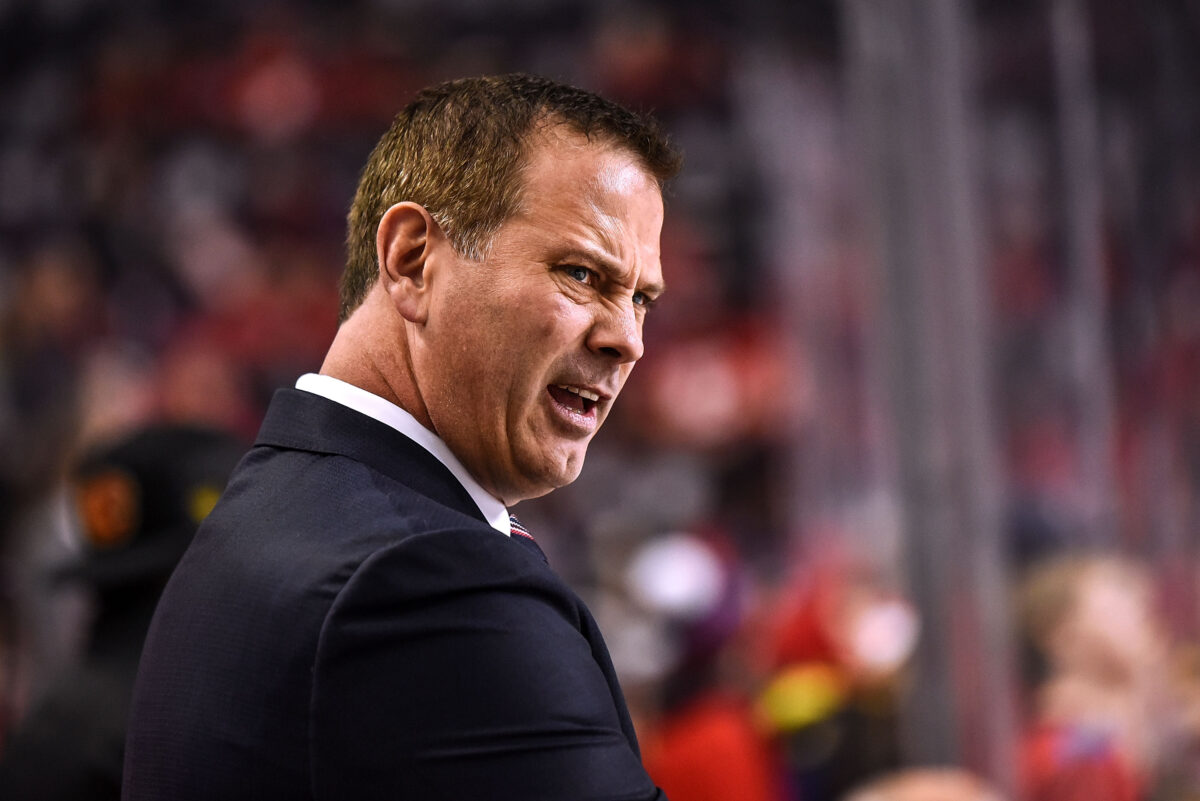 GM Conroy has acknowledged that the up-and-coming younger generation of players with their phenomenal skills as well as their salary cap implications have a place in the building of a competitive NHL team. I expect that this season will see a big shift in the Flames' expectations for Mangiapane as well. Now an established veteran, with the ability to play a complete game, he will be relied upon to provide leadership and motivation for this influx of younger players.
At just 27 years of age, Mangiapane still has ample room for growth to achieve peak potential. While the 2022-23 season may have been a setback, with his dedication, desire, and ability for hard work, he will come back with the determination to be stronger and more effective than ever in 2023-24.
---