It seems that the Winnipeg Jets and Ottawa Senators have a young forward unwilling to sign with their team, and it might give both teams reasonable cause to swap their players in the long term. Pierre-Luc Dubois, initially drafted third overall by the Columbus Blue Jackets, was traded to the Winnipeg Jets on Jan. 23, 2021, in a deal that saw Patrik Laine and Jack Roslovic go to Columbus. Alex DeBrincat, who was initially drafted 39th overall by the Chicago Blackhawks, was traded to the Senators for a first- and second-round draft pick in 2022 alongside a third-round draft pick in 2024.
Dubois is coming off a career season, scoring 27 goals and 36 assists for 63 points whereas DeBrincat posted a career-high in assists with 39 and is one year removed from his second 41-goal season. Both players finished fourth in total points for their respective teams; at face value, this makes it look more even for either side when considering a potential trade.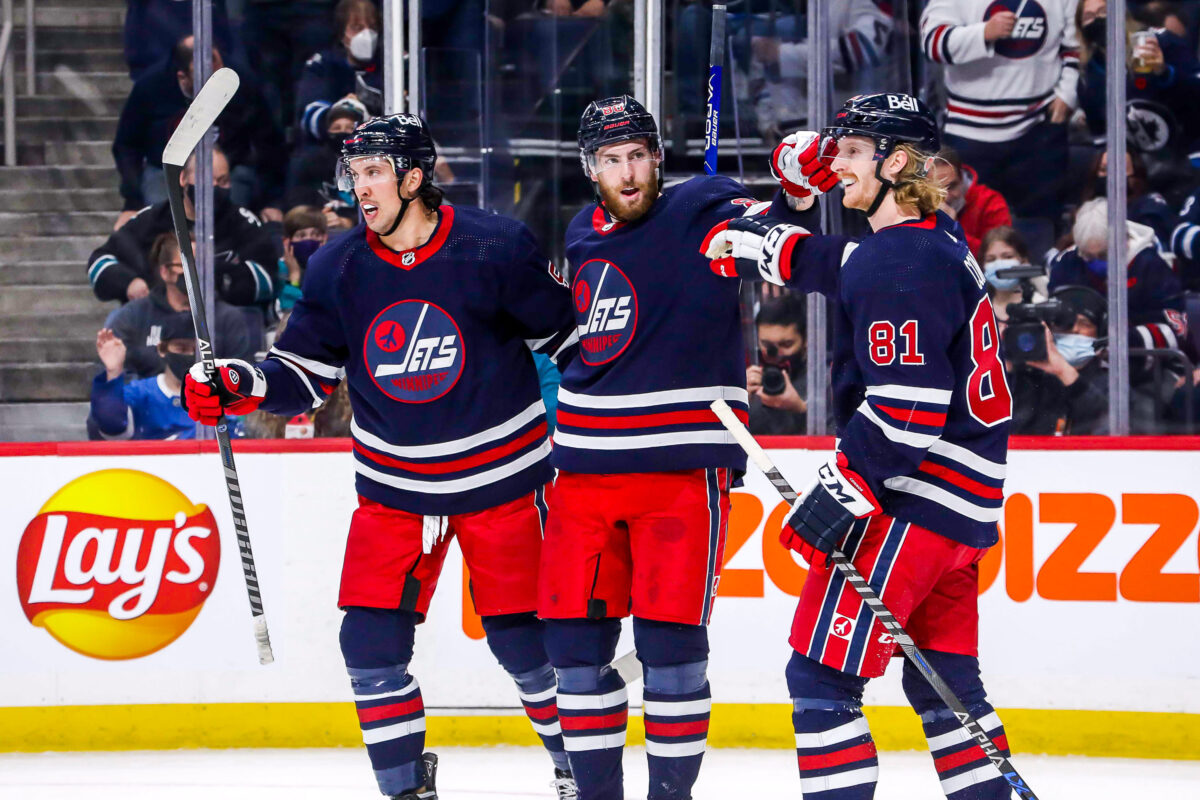 DeBrincat's future as a Senator is reliant on the team's sale process, and this leaves general manager Pierre Dorion in a tough situation. He is exploring all options when it comes to DeBrincat, and while he would like to sign him to a long-term extension, DeBrincat wants to know the future of the team and see the direction presented by the new team owners.
Related: 5 Pierre-Luc Dubois Mock Trades
---
Latest News & Highlights
---
As reported first by Pierre LeBrun on Insider Trading, player agent Pat Brisson informed the Jets that Dubois has no intention of signing any contract with the organization ahead of the 2023-24 season. There have been reports all season that he has wanted to be a Montreal Canadien, which shouldn't come as a surprise to fans. While it could be a pot-stirring type of report, the Quebec-born-and-raised Dubois certainly would like to suit up for his hometown team.
What Dubois Brings to Ottawa
The Senators are certainly a team that is tightly knit, and they play for each other, especially when things get rougher on the ice. The team had three players in the 2022-23 season who posted over 100 penalty minutes. Dubois, who is listed at 6-foot-4 and weighs a solid 214 pounds, would fit into this rough-and-tumble mold in Ottawa. In each of his full seasons with Winnipeg, he has posted a significant penalty minute total. In 2021-22, he had a career-high 106 penalty minutes and had a lower 77 penalty minutes the following season.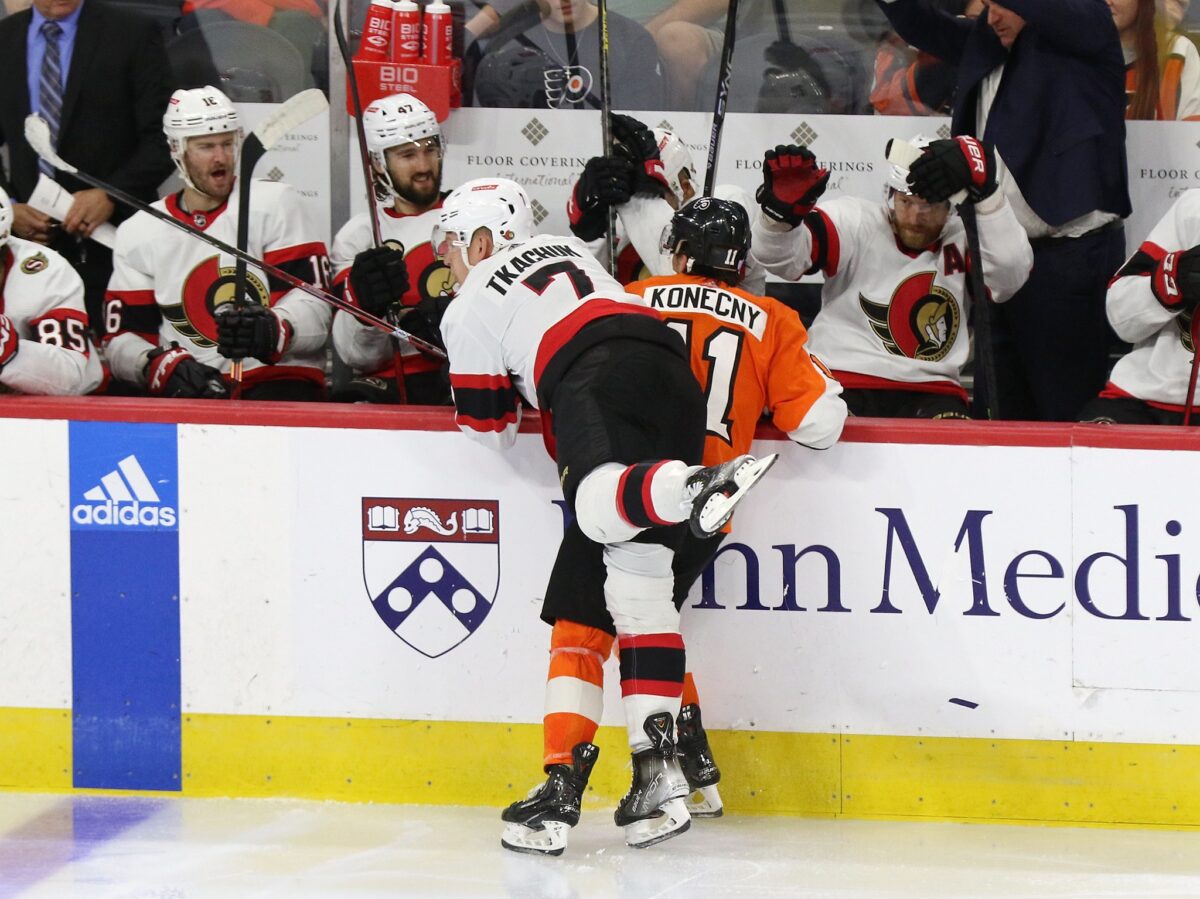 Dubois doesn't hit a lot, however, he has the frame to be one of the leading forces with the Senators if acquired. He recorded just 71 hits in the 2022-23 season, while he was ninth on the Jets for hits, he would be tied for 16th on the Senators.
Related: 5 Ways the Jets & Pierre-Luc Dubois Situation Can Play Out
Dubois brings a tame power-forward presence to any team he's on and the Senators could use the added depth down the middle. He averaged 18:27 a night and recorded a lot of shots, which helped him achieve a 13.2 shooting percentage. Most importantly, he is highly effective on the power play and when the game is tied late in the game. These are two areas in which the team would almost certainly deploy Dubois while also rounding out his game to be more physical and suit the Senators' playing style.
What DeBrincat Brings to Winnipeg
DeBrincat is smaller than Dubois, listed at 5-foot-8, weighing in at 178 pounds. He is fiery and intense and plays until the final buzzer sounds which is valued by a number of coaches. He is also really good at minimizing high-danger chances when he's on the ice. Most importantly, he has incredibly fast foot speed. His foot speed is something that can be easily paired with Nikolaj Ehlers and for good reason. DeBrincat, who is one season removed from his 41-goal season, needs a linemate that elevates his play while providing the same thing he needs. Ehlers can use a linemate who can complement him and shoot the puck when received in an effective manner.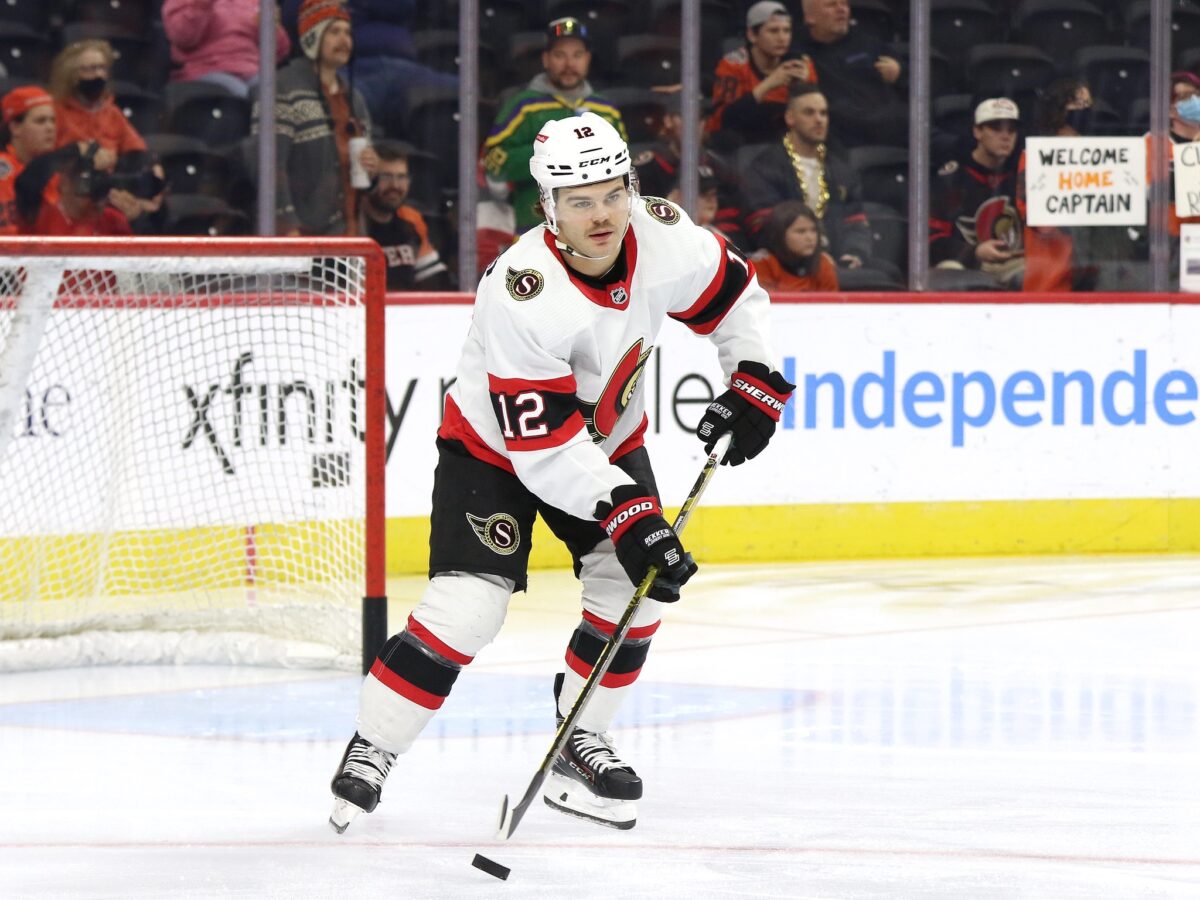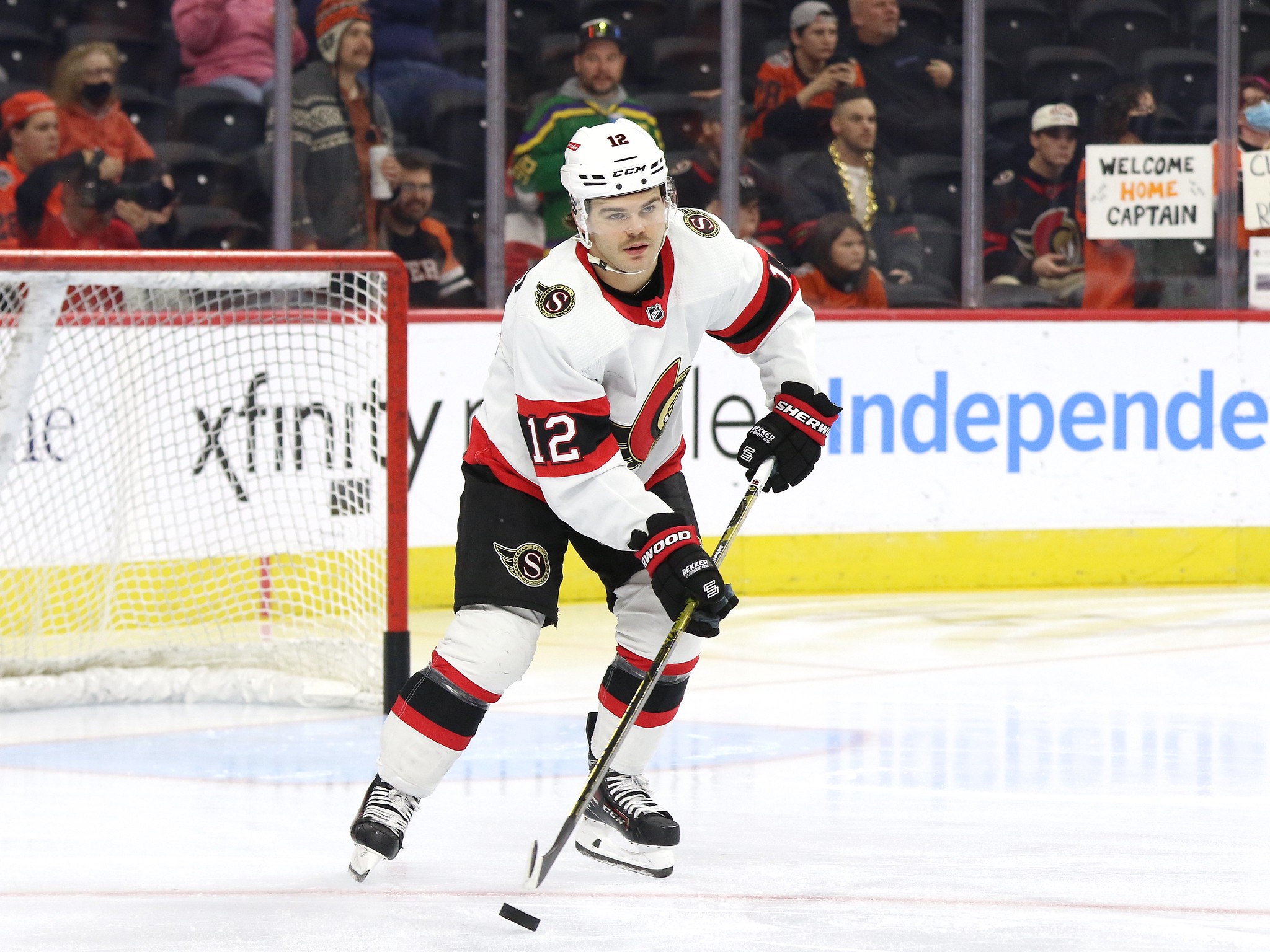 Jets fans are passionate, which is observed easily at a home game. DeBrincat loved the Original Six market spotlight that he received in Chicago. The electricity of a Jets home game at any point in the season goes unmatched, and DeBrincat would feed off the energy, especially if he finds his 41-goal form again.
What the Trade Might Look Like
There is a scenario that leaves fans for both the Jets and Senators shocked. Dubois and DeBrincat would both be the main pieces in this trade, the Senators do need a goaltender and could target Connor Hellebuyck. He is available and could be the missing puzzle piece the Senators are looking for.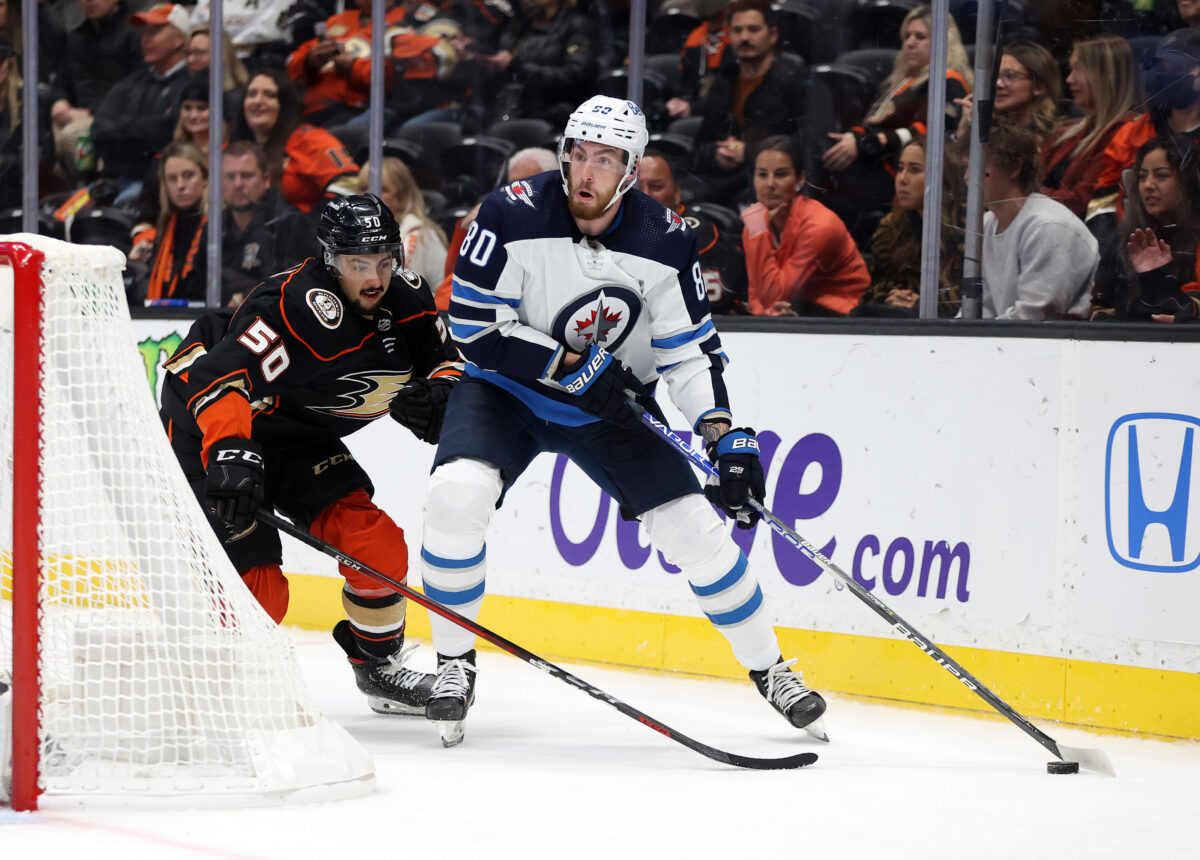 The Jets could acquire some pieces from the Senators that help their future, as the team is looking to retool and not rebuild. A deal involving Dubois and DeBrincat is a blockbuster-worthy trade; including Hellebuyck would make this one of the largest trades that we see this offseason. Realistically, Kevin Cheveldayoff would entertain either a 1-for-1 swap or a trade involving both players and picks going both ways.
Both the Jets and the Senators have a lot to consider when making a trade involving established players who could potentially flourish as star pieces elsewhere. It is in both teams' interest to move these players now and find a potential fit for Dubois and DeBrincat in either Winnipeg or Ottawa. The biggest challenge staring Winnipeg in the face continues to be the saga where Dubois wants to be a part of the Canadiens. Creating a market that isn't exclusive to Montreal will be an interesting story going forward.
---

---