In an Edmonton Oilers news and rumors update, there is talk that forward Derek Ryan is close to signing an extension with the team. Meanwhile, trade news and speculation of future deals are everywhere in the NHL and big names like Damon Severson, Carter Hart, and Connor Hellebuyck are being discussed in the same conversation as the Oilers. Was or is there any truth to some of the buzz?
Ryan Close to New Deal With Oilers
TSN's Tom Gazzola noted on the Oil Stream podcast: "Expect the Derek Ryan deal to get done." There was talk the Oilers wanted to retain Ryan and that they were looking for players who provide value at a low cost. He's a respected veteran who understands his role, can slot in and out of the lineup as needed, and gives his all on every shift.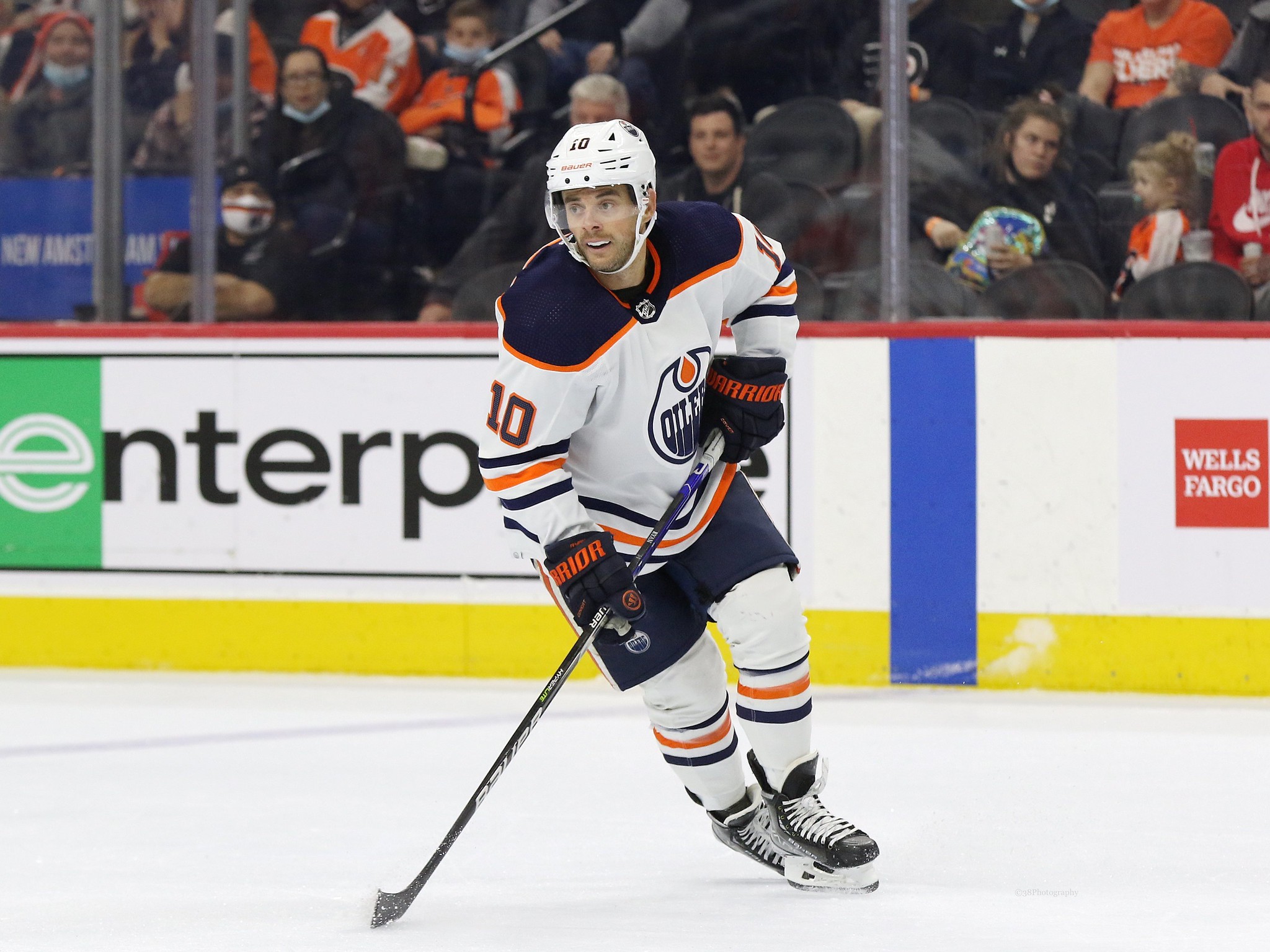 It's not clear what the contract is going to look like, but logic suggests it's a one or two-year deal of around $1 million per season. Given that he's 36 years old, anything beyond two years doesn't make a lot of sense for Edmonton.
Were the Oilers Close on Severson?
Elliotte Friedman said during his latest 32 Thoughts podcast that the Columbus Blue Jackets were very aggressive in trying to get a deal worked out with defenseman Damon Severson, who was rumored to initially be thinking he would focus only on Western Canada as a free agent. Ultimately, the Blue Jackets got it done, but it has to make you wonder if Severson would have been on the Oilers' radar and vice versa.
---
Latest News & Highlight
---
There was chatter the Oilers might explore Severson as an upgrade, but a lot would have had to happen first. GM Ken Holland would have had to move a contract out to free up the money to sign Severson, who was bound to get between $5 and $6 million. From there, Edmonton would have had to work out the term and it was unlikely they would have offered him an eight-year deal at the $6 million mark. He might have considered the Oilers and the Oilers him, but it was probably a long shot to make that deal work.
Could the Oilers Target Hellebuyck?
Considering a report out of The Athletic that Connor Hellebuyck has informed the Winnipeg Jets he won't sign an extension, could he be someone the Oilers look at? The answer might be yes, assuming he's not traded this summer and is around as a possible NHL Trade Deadline pickup. It's hard to know if that will be an option, considering a sign-and-trade would be the best-case scenario for the Jets and they might look to move him before he becomes nothing more than a rental.
Related: 5 Ways the Jets & Pierre-Luc Dubois Situation Can Play Out
The Athletic article writes:
Then there's Connor Hellebuyck (No. 2 on the trade board 2.0) and Mark Scheifele (No. 3), both entering the last year of their deals. Odds are both are traded this summer. And there should be no confusion about whether Hellebuyck has interest in signing an extension in Winnipeg. That ship has sailed. His next contract will be with a new team.
If that next contract is with the Oilers, like Severson, a few things would need to happen. First, the Oilers would have to learn that Jack Campbell or Stuart Skinner don't have a future in Edmonton or can't be counted on for next season's playoff run. That means, one of them plays terribly during the year and Holland decides they aren't enough. If Campbell underperforms again, he could be dumped in an effort to upgrade at the position (easier said than done) and if Skinner struggles, maybe the Oilers go all-in, moving both netminders and chasing Hellebuyck.
Again, this is a long shot at best but a trade deadline deal that would see Skinner as the backup to Hellebuyck would solve any potential goalie issues.
Carter Hart is Not On Oilers Radar
Conversations about Hellebuyck will automatically trigger conversations for some regarding goaltender Carter Hart. Despite rumors that circulated on social media, it doesn't sound like the Oilers ever did or are considering looking at him as a trade option. It sounds like he's not enough of an upgrade to up route the current goaltending situation.