The Calgary Flames' tumultuous 2022-23 season is over, but that doesn't mean the drama has stopped. While there were plenty of rumors about potential rifts between several players and head coach Darryl Sutter, those have only grown since the end of the season. As it turns out, it wasn't only players who had an issue with Sutter, as Brad Treliving chose to part ways with the team due to a strained relationship with the reigning Jack Adams Award winner.
Related: 10 Former Flames Chasing First Stanley Cup in 2022-23
---
Latest News & Highlights
---
Despite the fact that interim general manager (GM) Don Maloney has said that he will be reviewing all positions in the organization including Sutter's, the expectation amongst some of the most informed insiders is that he will be behind the bench to begin the 2023-24 season, as ownership does not want to pay him the $8 million he is owed over the next two years just to sit at home. What that means is, barring an unforeseen change, the players on this Flames roster will have to accept the fact he will be the man in charge come training camp (from 'Daniel Austin: FLAMES NOTES: GM Don Maloney to review 'everything' this offseason,' Calgary Sun, 04/17/23).
Sutter Unlikely to Change Approach
From the sounds of things, some of the Flames' top players were not shy about voicing their displeasure for Sutter at season exit interviews this past week. While he was likely already aware there were some who were unhappy, this at the very least will lead to a strict talking-to from Maloney and perhaps ownership. That said, expecting the 64-year-old to change his coaching style at this point in his career seems very unlikely.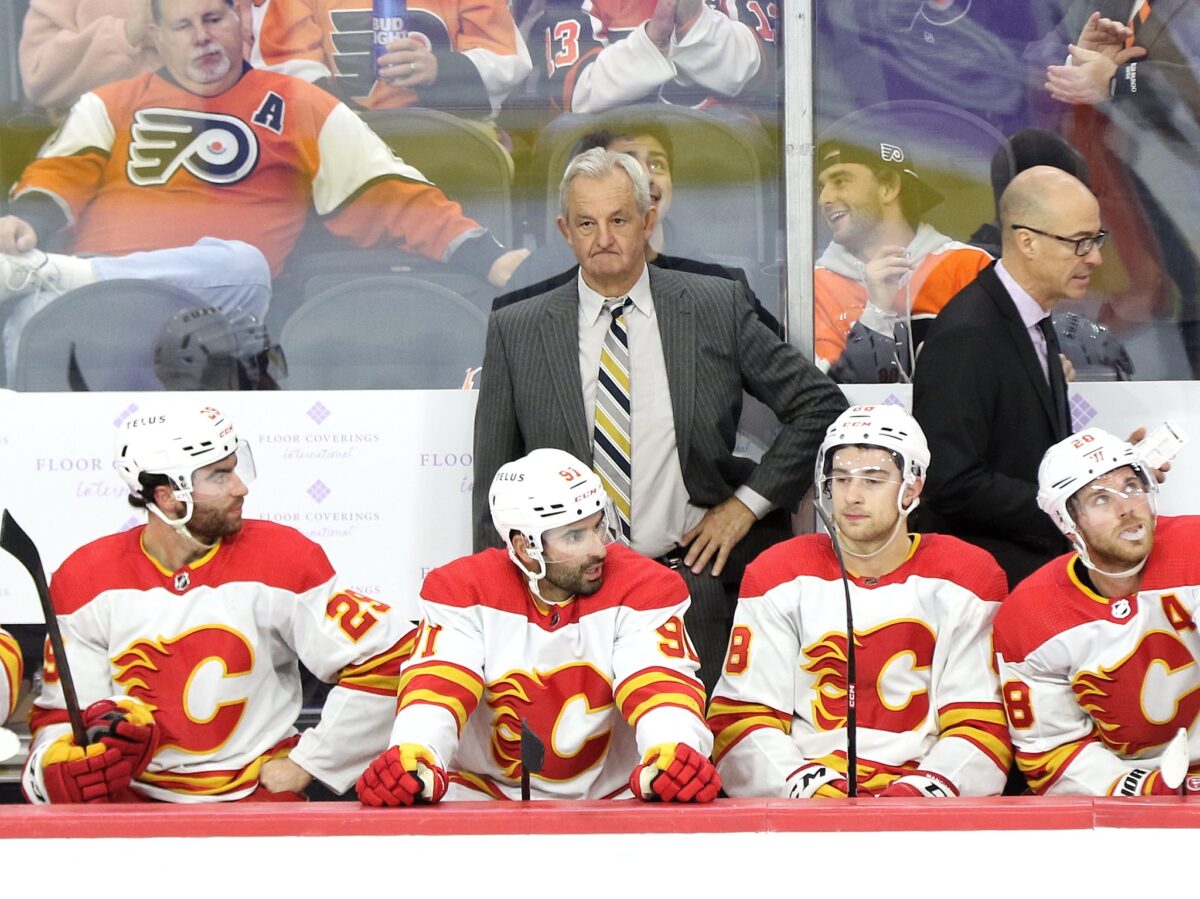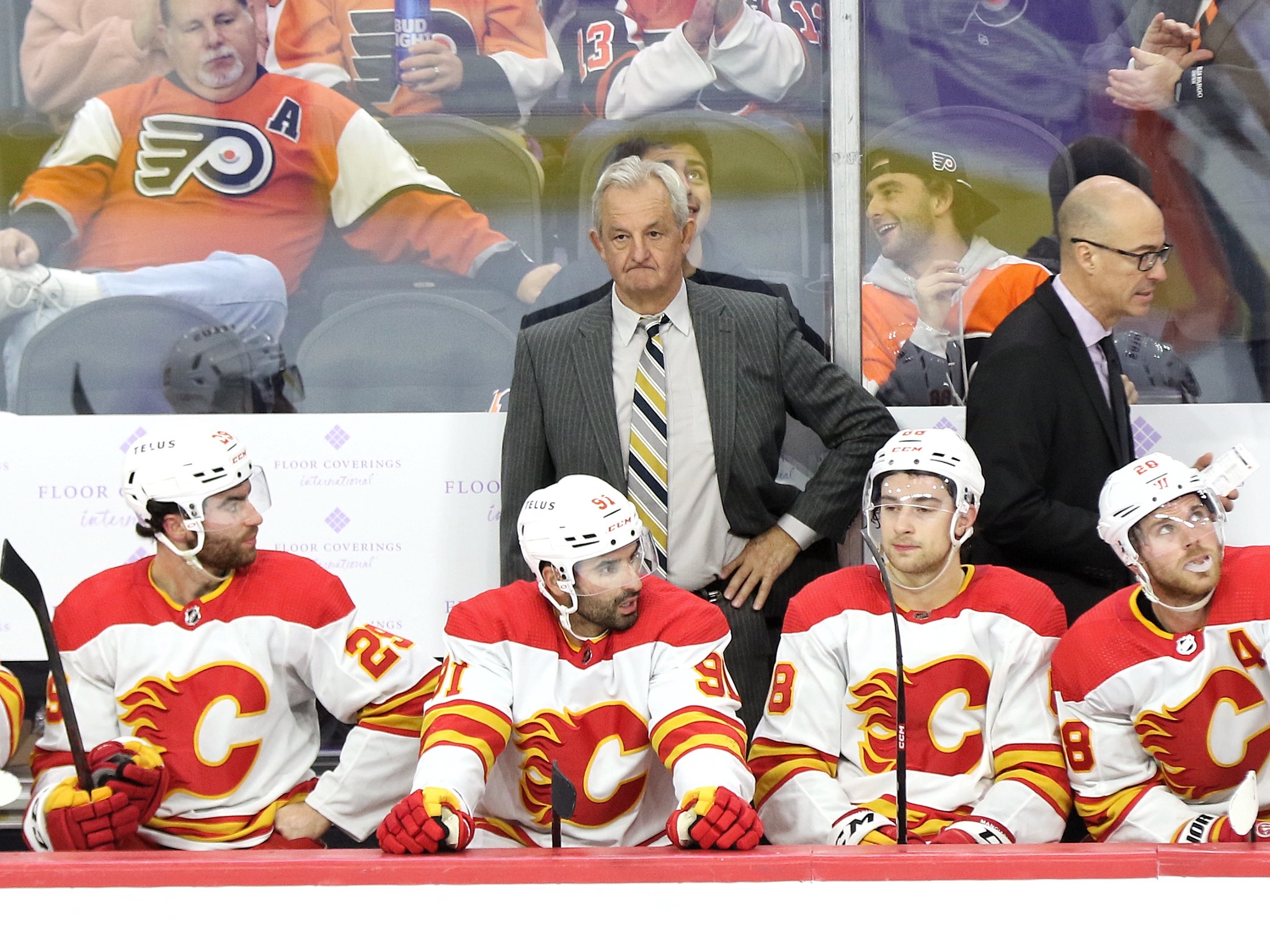 While Sutter may be willing to cut down on some of his press conference antics in 2023-24, he will likely continue to be very difficult to play for. It is clear that he believes his rugged, old-school approach is what works best, and based on his resume, he has plenty of merit. As the saying goes, you can't teach an old dog new tricks, meaning the Flames players themselves will need to better learn how to co-exist with him.
Much like any job, not everyone is going to like their boss, though it is important they respect him. Regardless of whether or not one agrees with Sutter's tactics, there is no denying his vast knowledge of the game. His two Stanley Cup rings and Jack Adams Award didn't come by accident. When guys buy in, the opportunity for success is there under his systems.
Of course, getting along with Sutter is easier said than done. Many former players have spoken about how frustrating it can get playing under him, particularly when a team struggles like the Flames did in 2022-23. That said, if he is indeed back, players on this roster holding grudges toward him won't do anyone any favours, and would likely result in another long season in Calgary. However, if they are able to find it within themselves to work in unity with him, it is very possible that several of them bounce back after down years, which would result in much better team success.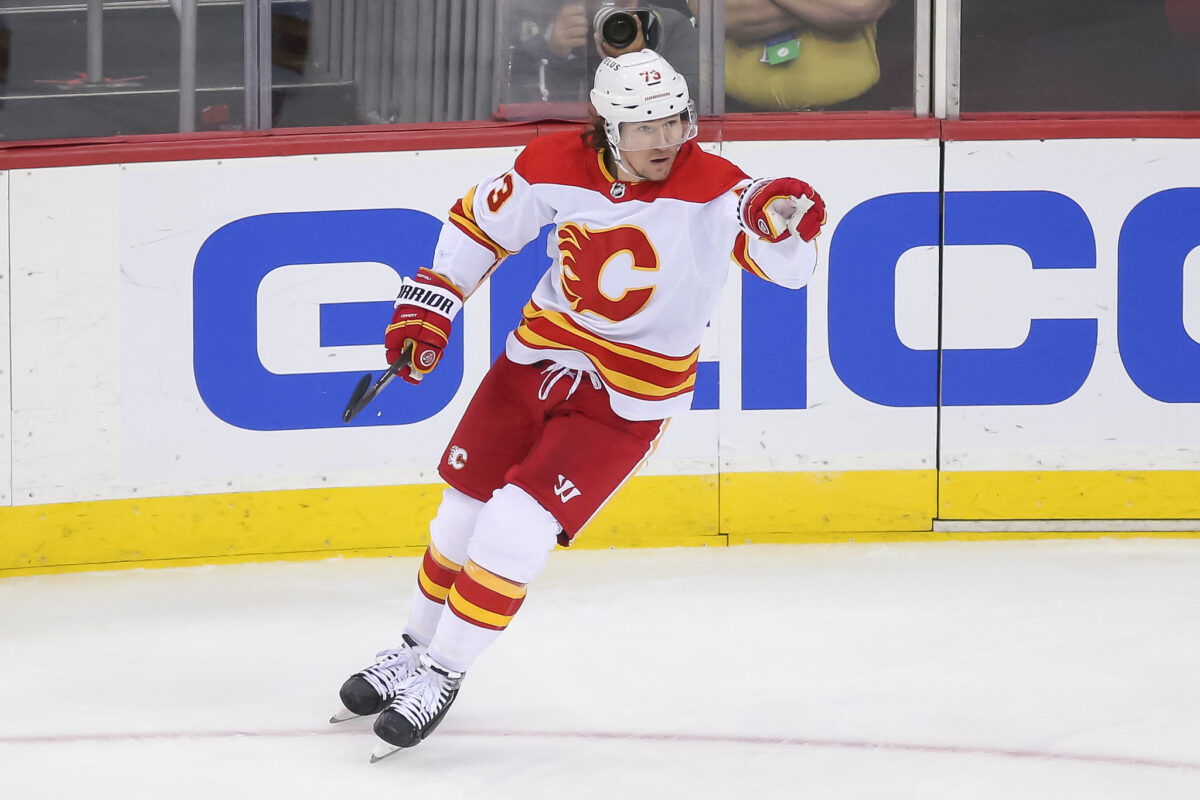 One example of a player buying into his systems is Tyler Toffoli, who prior to his time with the Flames spent a number of years playing under Sutter with the Kings. By all accounts Sutter was just as hard on his players then, giving Toffoli every reason to dislike him. That isn't the case, however, as he recently said on the Empty Netters Podcast that Sutter is his favorite coach throughout his entire career.
Whether it's just his personality or ability to look past negativity, Toffoli was one of few Flames who were able to thrive under Sutter in 2022-23, recording a career-high 73 points in 82 games. If the remainder of his Flames teammates are able to find some common ground with their bench boss, this team's time outside of the playoffs should be short-lived.