It's admittedly partly a symptom of the Montreal Canadiens playing as many young players as they did in 2022-23. With the Habs having led the league in man-games lost, they had to rely on many non-NHL regulars over long stretches, just to make it to the finish line.
As a result, no fewer than 18 Canadiens came off career-best seasons. Granted, many of those were rookies (12) who were going to hit career highs pretty much no matter what. Even so, it's just as much a sign the Canadiens will get better sooner than expected, as many of those very same rookies are poised to add to their "career-high" totals in 2023-24.

What's perhaps a greater sign? A good portion of the remaining six, which doesn't even take into account Cole Caufield, who had been on his way to crushing his previous 43-point high before an early season-ending injury, are in a great position to do the same. You could nevertheless make a case to include him based on the career-high 26 goals he did score.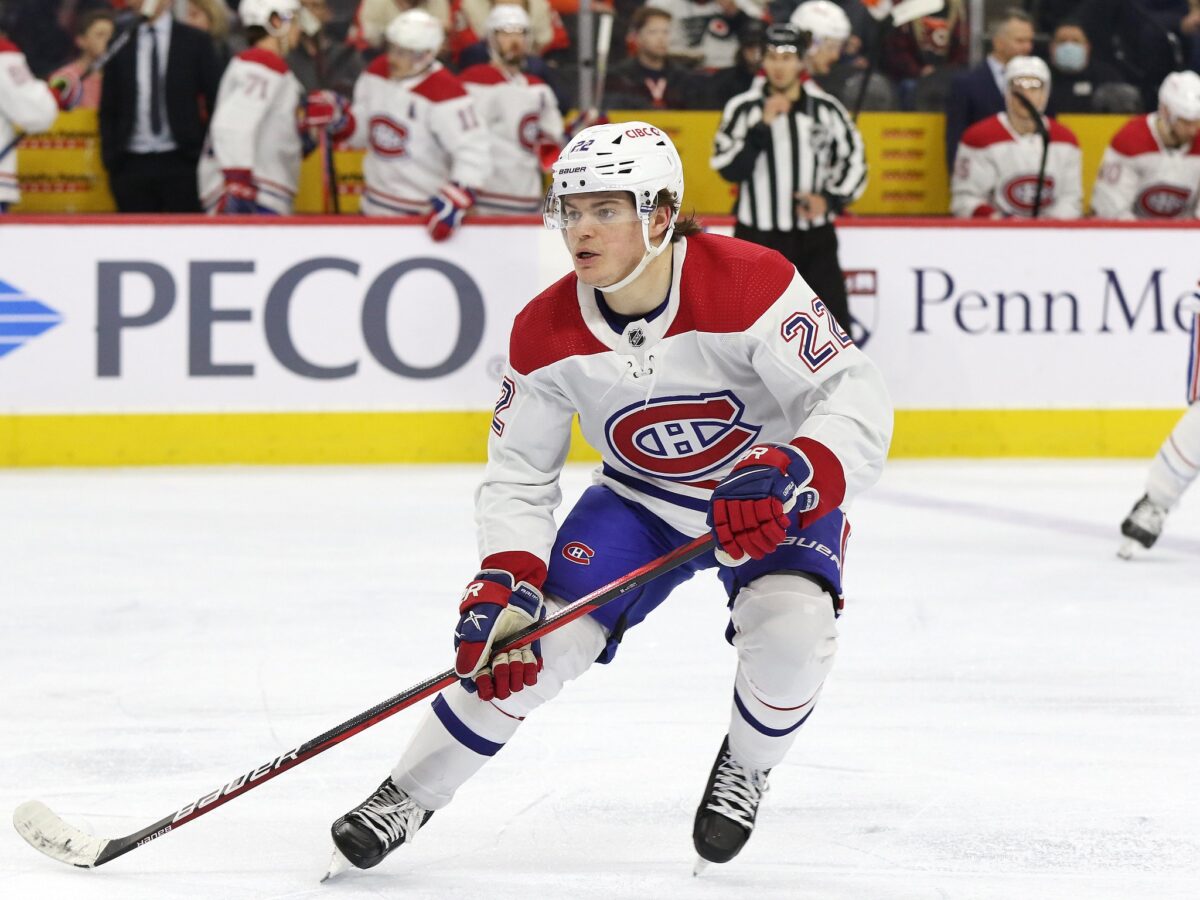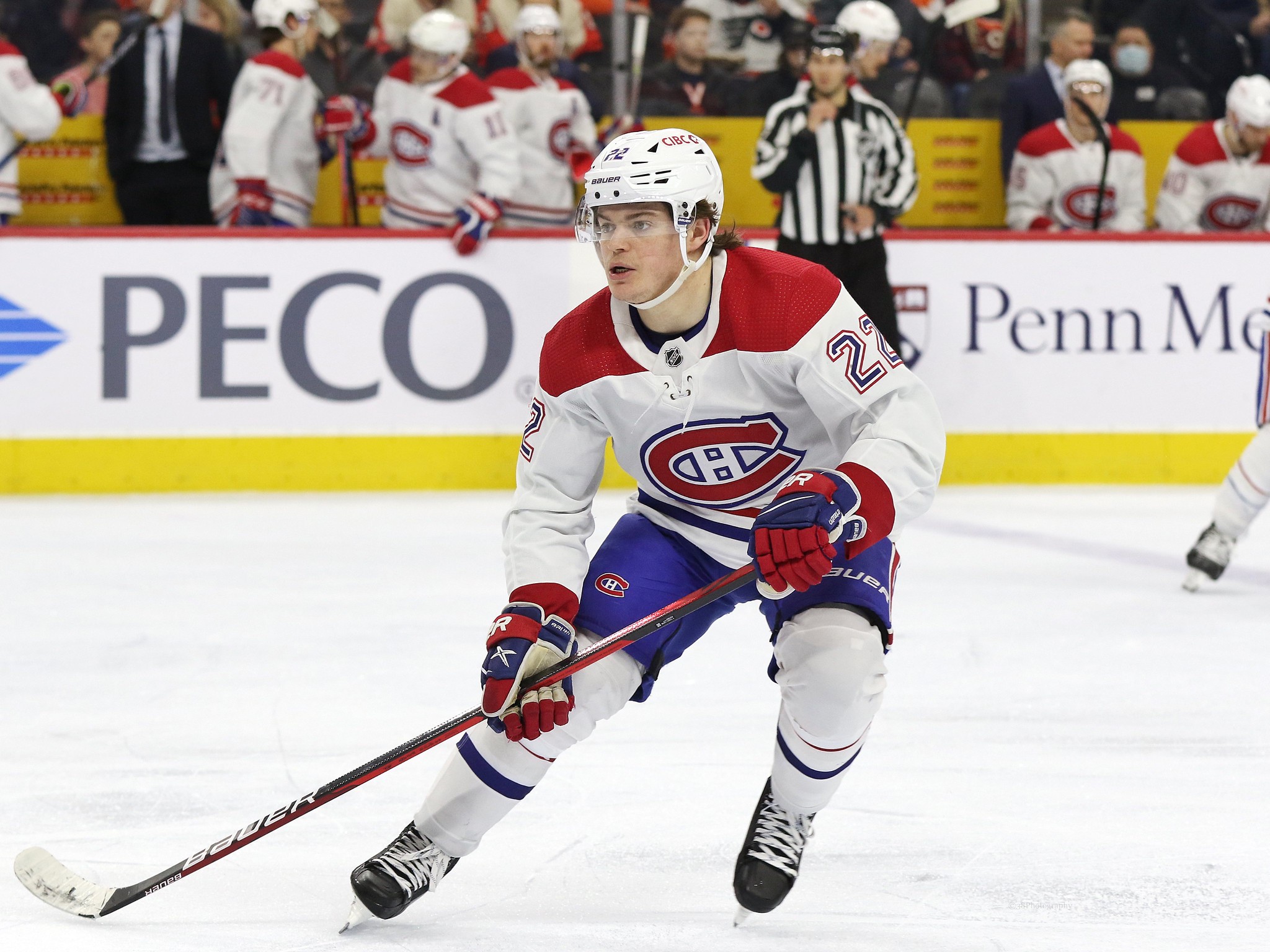 Here are the other four non-rookies poised to hit another gear with their games, effectively making it a Top 5:
4. Mike Matheson
The expectation had been that defenseman Mike Matheson would regress statistically in his first season with the Canadiens. Instead, the opposite happened. Playing in just 48 games, he beat his 31-point career high, which he had set the previous season with the Pittsburgh Penguins, by three.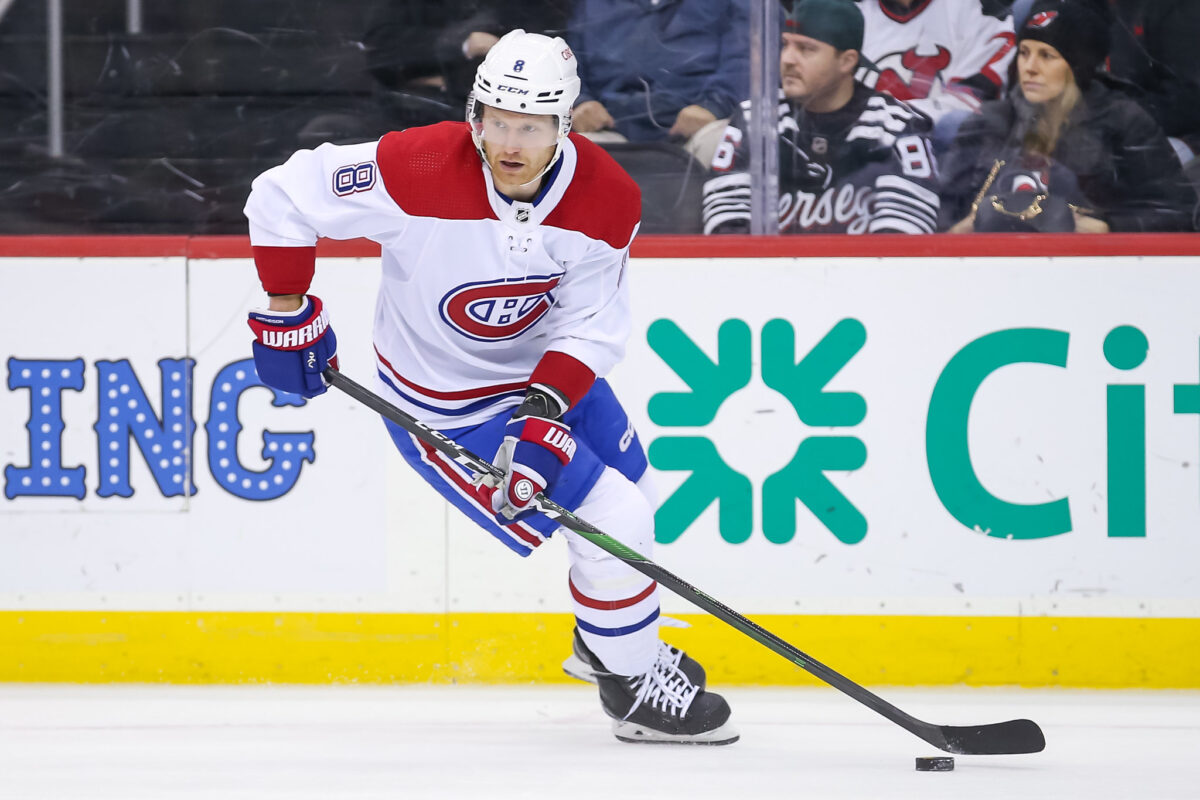 Matheson of course came over from the Pittsburgh Penguins in the Jeff Petry trade. In one sense, Matheson had huge skates to fill, seeing as the Habs' former No. 1 defenseman was going the other way. In another, because of the circumstances surrounding Petry's departure, with the defenseman having requested a trade, few expected it to work out as well as it did, with a younger-by-six-years Matheson actually posting more points.
Related: Ranking Canadiens GM Hughes' Best Trades Ahead of 2023 Deadline
Looking at it that way, it was clear from the get-go the Canadiens would eventually come out on top in the deal. Few thought it would be as soon as it was, though. So, in some ways, it's unrealistic for Matheson to build on his career-best season in 2023-24, especially with his left side as crowded as it is (Joel Edmundson, Kaiden Guhle, Jordan Harris and Arber Xhekaj). Then again, with Matheson a virtual lock to play every game (as opposed to in a rotation with the team's young guns) as long as he stays healthy, it could be seen as inevitable that he hits new highs once again next season.
3. Samuel Montembeault
Goalie Samuel Montembeault made great strides to establish himself for the second straight season. Whereas he got in significant game action in 2021-22 for the first time in his career, largely due to the Habs setting a man-games-lost record (which they just broke again), he slightly impressed statistically in 2022-23, similarly for the first time.
Granted, Montembeault's stat line leaves a lot to be desired. He went 16-19-3 with a 3.42 goals-against average and .901 save percentage. Across the board, those are mediocre numbers to be kind, but he had never so much as hit .900 before. It's at least a sign the soon-to-be 27-year-old career third-stringer could at least become an NHL backup.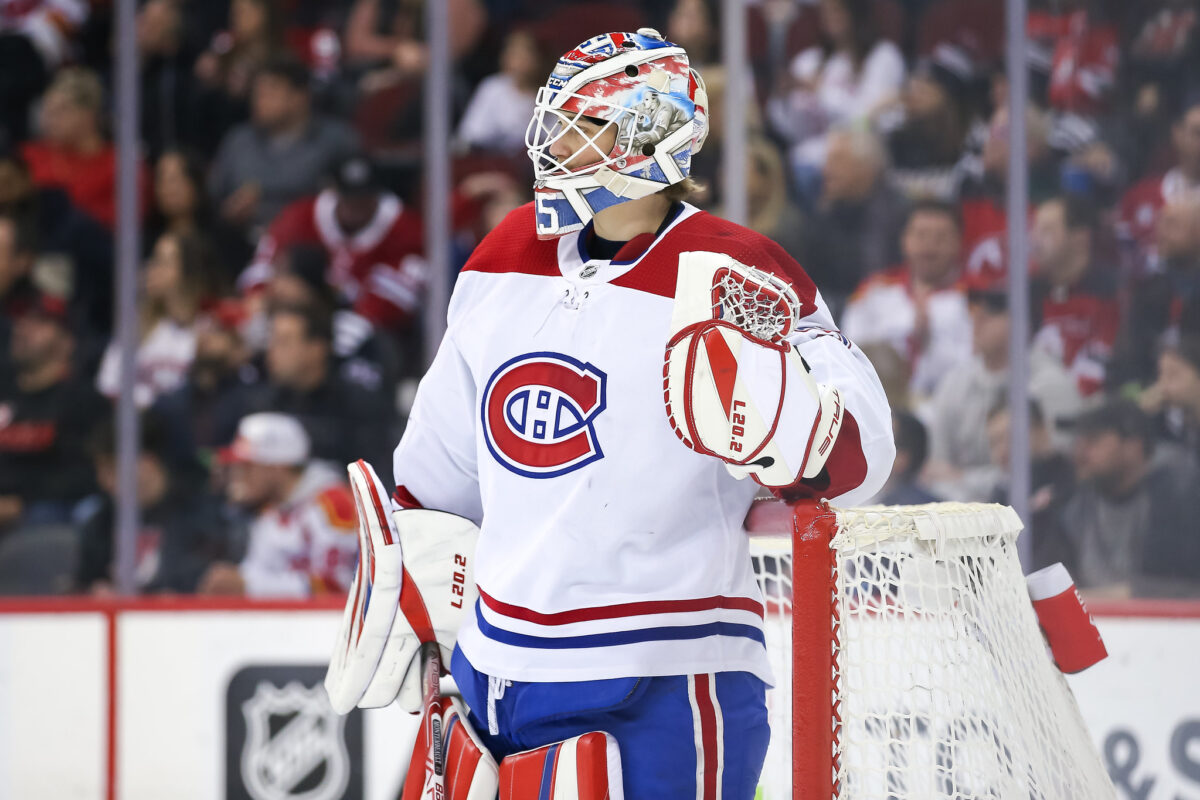 Furthermore, if you look deeper, an advanced stat like goals saved above expected put Montembeault in the top 13 goalies in the league. It hints at potential for an even higher ceiling once the team in front of him gets better defensively.
---
Latest News & Highlight
---
Of course, one stat in one season won't make Montembeault's career, but a third straight season in which he shows drastic improvement would be a good start. Realistically, it may be asking too much of him, but objectively he has a relatively low bar with which to work and, most importantly, seemingly the trust of team management.
2. Nick Suzuki
The Canadiens' resident iron man, captain Nick Suzuki, continued to impress after establishing new career highs in goals (26) and points (66) in 2022-23. That's really the only reason Suzuki falls short of the No. 1 spot on this list, the notion it's going to be hard to one-up himself once again. However, in each of his four seasons, his points-per-game pace has increased. So, if he, knock on wood, stays healthy, he's a safe bet to build on his success.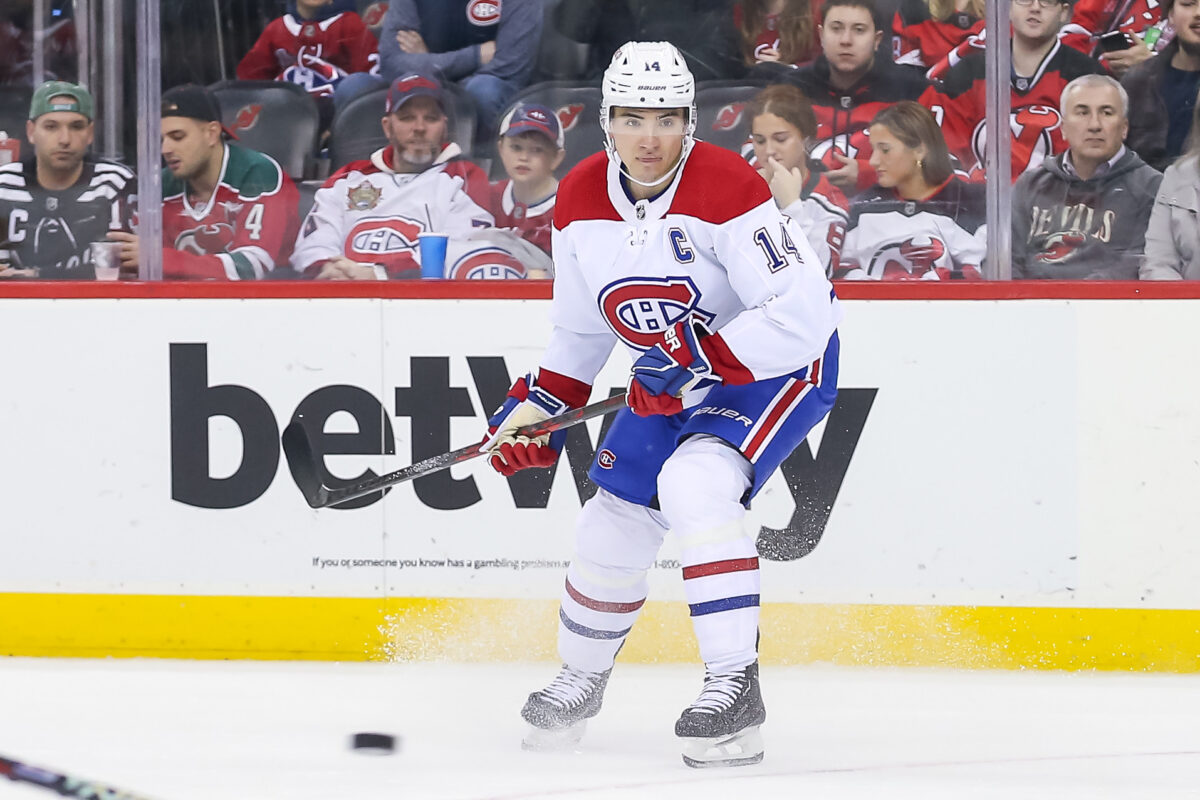 Remember, Suzuki played in all 82 games when literally no one else on the Canadiens did. That includes his most common linemate in Caufield, to the point Suzuki regularly played with Rafael Harvey-Pinard on Caufield's wing and fellow-rookie Jesse Ylonen on the other, which was just one of many combinations Suzuki had to get used because of all the injuries the Habs sustained. Some normalcy on that front would work statistical wonders for the Canadiens as a whole in 2023-24… and Suzuki specifically, which is saying a lot.
1. Kirby Dach
Kirby Dach was another of Suzuki's most common linemates, at least when he was healthy. However, even though the 22-year-old got in just 58 games, he scored a career-high 14 goals, 24 assists and 38 points, starting to live up to his potential as a former third-overall pick (2019; Chicago Blackhawks). There's good reason to believe he keeps it up in 2023-24.
Brought in to play the second-line-center role at the 2022 NHL Entry Draft, Dach also showed progress on that front, which is key. When Sean Monahan got injured in December, the Canadiens came to trust Dach, who had at the time been playing with Suzuki, in that position instead.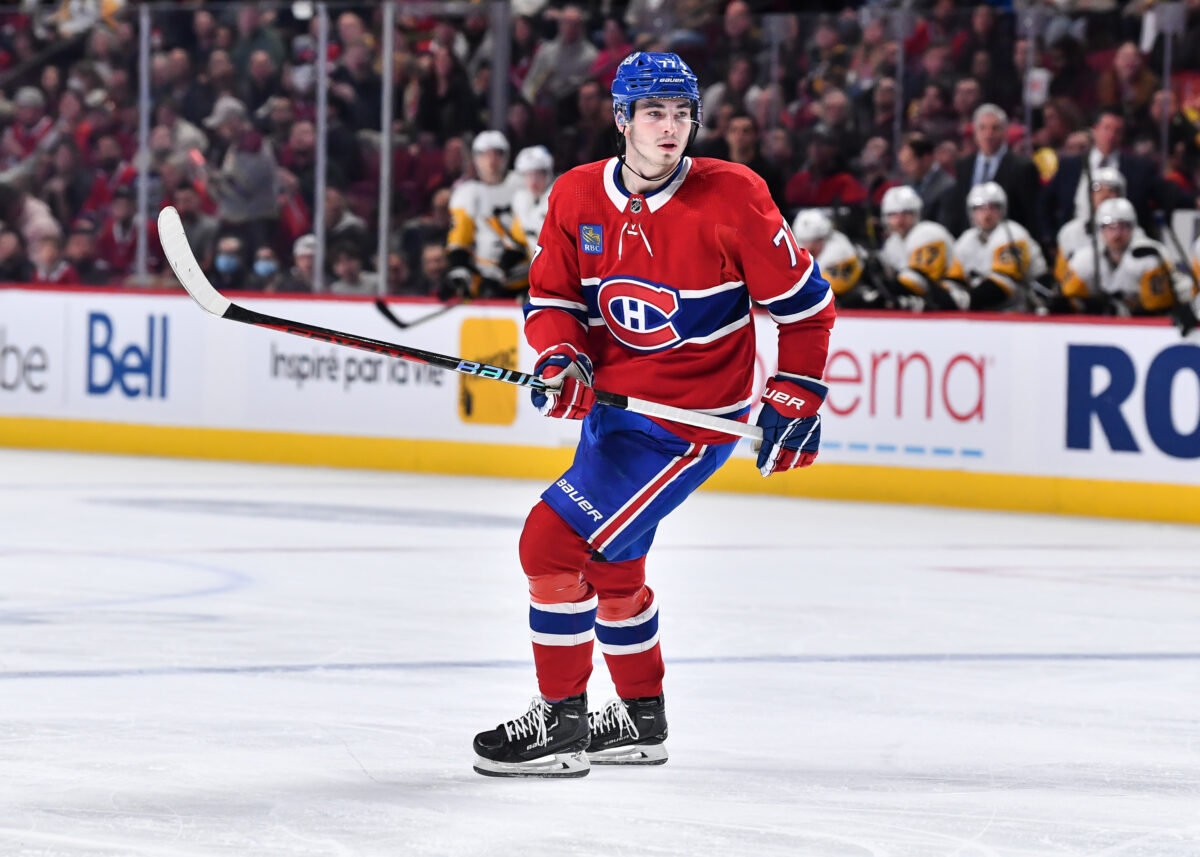 That second-line-center spot is where Dach should arguably be played moving forward. If he doesn't for whatever reason though, all it would logically mean is more time on the top line with Suzuki (and the potential for more points). He more than stood on his own on the second line though, helping to drive play and make his linemates better, all the while.
So, whether it's as a complement to Suzuki and Caufield or as his own man, Dach is going to get his chances. After all, the Canadiens both invested in him and are invested in him and his development heavily. So far, it's paid off to a huge degree, but not so much so that anyone should be surprised for him to take his play to another level next season.
Look at it this way: Dach's 38 points in 2022-23 were impressive only relatively speaking based on his underwhelming development while with the Blackhawks. They weren't truly representative of the potential he showed with the Canadiens this past season. If he continues to realize that potential, and there's every reason to believe he'll get every chance to, he'll take another step in 2023-24… wherever he plays (hopefully staying in Montreal). He's definitely made a strong case to for a long while yet.