In this edition of Calgary Flames News & Rumors, Brad Treliving pulled off two trades on the day of the deadline, acquiring forwards Dryden Hunt, Nick Ritchie and defenseman Troy Stecher. In other news, Darryl Sutter was recently critical of his team's goaltending, saying it needs to improve for the final stretch of the season. Last but not least, both Jakob Pelletier and Walker Duehr were briefly re-assigned to the American Hockey League (AHL) in order to give them playoff eligibility.
Treliving Pulls Off 2 Trades
Heading into this year's trade deadline, the Flames remained the only team in the NHL who had yet to pull off a deal. That changed in the final minutes of the day, as he acquired Hunt from the Toronto Maple Leafs, as well as Stecher and Nick Ritchie from the Arizona Coyotes.
Heading to the Leafs in exchange for Hunt was prospect Radhim Zohorna, who the Flames claimed off waivers earlier in the season from the Pittsburgh Penguins. In 40 AHL games with the Calgary Wranglers, he managed 10 goals and 29 points, while also getting into eight games with the Flames. As for Hunt, he has logged 202 career games at the NHL level in stints with the Florida Panthers, Coyotes, New York Rangers, Colorado Avalanche and the Leafs, though he has spent the majority of the 2022-23 campaign in the AHL, and appears to be remaining there for now while in the Flames organization.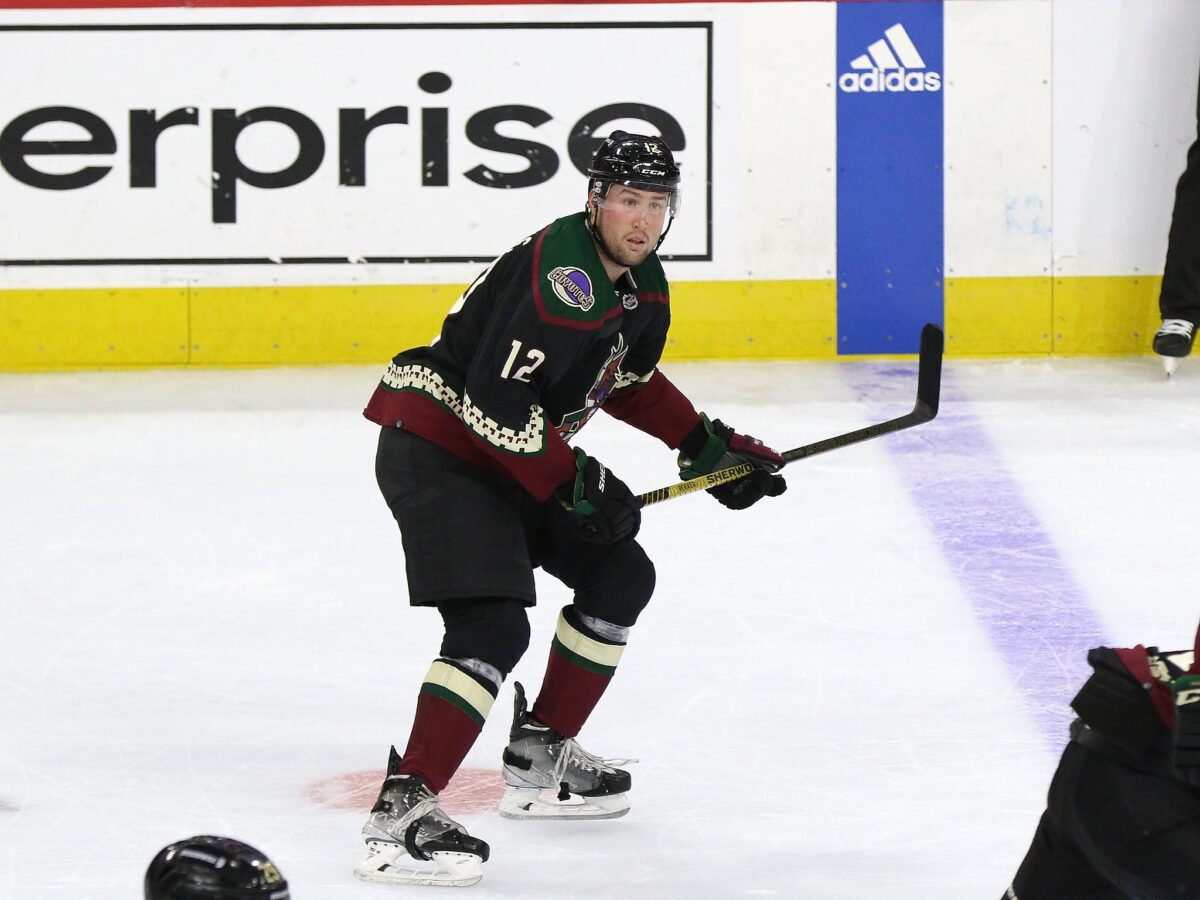 In the second and bigger deal, the Flames brought in Stecher and Nick Ritchie from the Coyotes in exchange for Brett Ritchie and Connor Mackey. This trade saw the two Ritchie brothers swapped for one another, while Stecher is viewed as an upgrade on the blue line over Mackey. Both are set to become unrestricted free agents at season's end but may be able to get themselves extensions if they impress over the final part of the 2022-23 campaign.
Sutter Criticizes Goaltending
In a very disappointing 2022-23 season for the Flames, Sutter hasn't been able to hide his frustrations on a number of occasions. That was on display once again recently, when he was asked about what his team needs to do in order to get back into a playoff position.
Related: Flames Acquire Stecher & Ritchie In Uneventful Deadline
---
Latest News & Highlights
---
"I think we've given up too many goals against," an honest Sutter said to reporters on Wednesday. "Our save percentage is not where it needs to be. That's clear. We've given up the second-fewest shots in the NHL, so we should have a better record."
While many in Calgary seem to have soured on Sutter this season, this criticism is valid. After a Vezina Trophy-like 2021-22 season, Jacob Markstrom has been nothing short of poor this season with a 2.94 goals-against average (GAA) along with a .890 save percentage (SV%) in 42 games. Meanwhile, his counterpart in Dan Vladar hasn't been a whole lot better with a 2.86 GAA along with a .895 SV% in 24 appearances. Their struggles have had many begging for prospect Dustin Wolf to get an opportunity, but to this point, there has been no luck in that regard.
Pelletier & Duehr Given AHL Playoff Eligibility
Many Flames fans were rather surprised on Friday when they saw that both Pelletier and Duehr had been assigned to the Wranglers, as both have looked solid in their most recent stints with the Flames. However, it was confirmed shortly afterward that this was nothing more than a paper transaction in order to ensure both could compete with the Wranglers in the upcoming playoffs.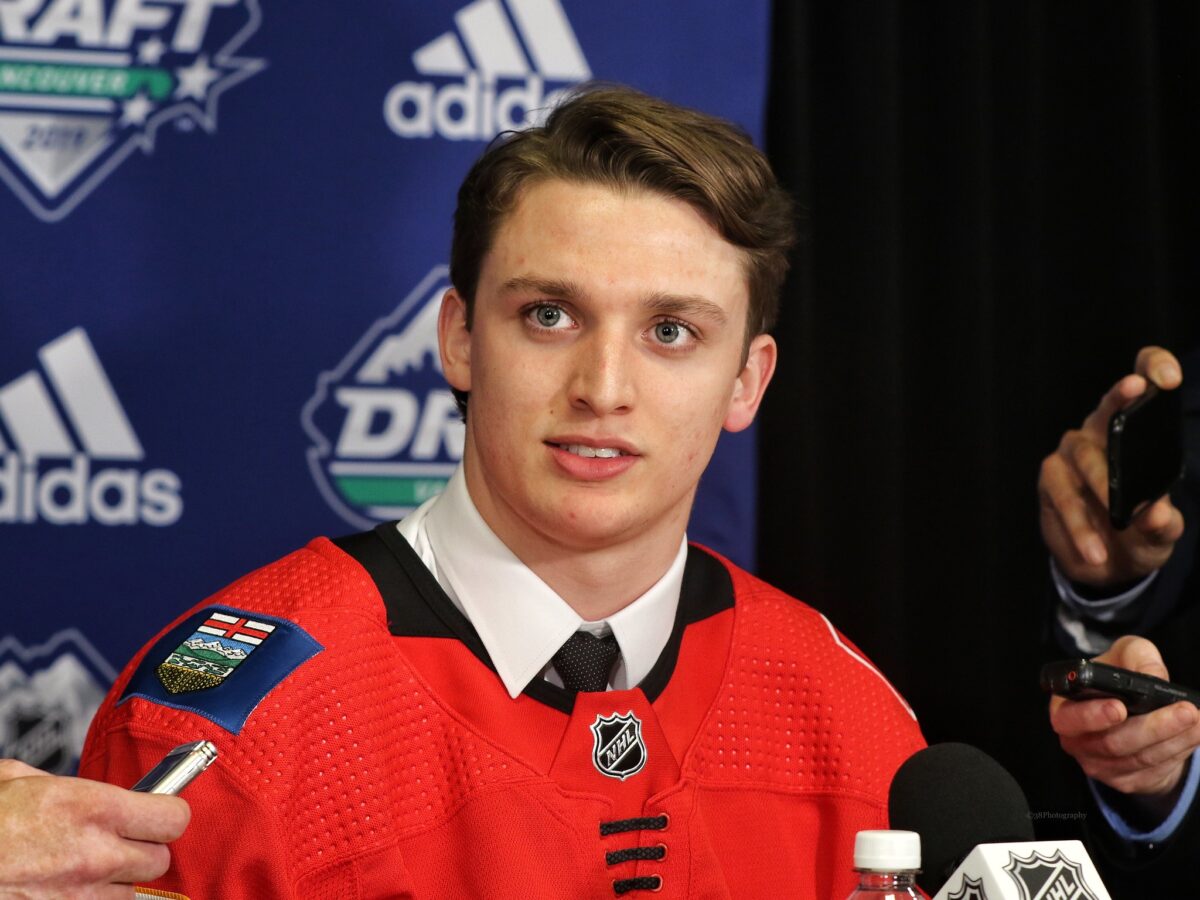 With a 38-15-3 record, the Wranglers are currently the best team in the AHL, and could very well compete for a Calder Cup this spring. Doing so, however, would be much more difficult without Pelletier and Duehr, but that doesn't appear to be an issue any longer. In a combined 74 games at the AHL level this season, the two have combined for 31 goals and 62 points, proving just how important they have been to the Wranglers' success.
Looking Ahead for the Flames
With yet another disappointing result versus the Minnesota Wild on Saturday night, the Flames find themselves five points shy of the Colorado Avalanche for the final wildcard position in the Western Conference. They have struggled immensely since the All-Star Break with a 3-6-4 record, but will look to turn things around on Monday in a road tilt versus the Dallas Stars.
---
---