In this edition of Calgary Flames News & Rumors, a new story that broke on Tuesday helped prove just how difficult it was for Johnny Gaudreau to leave the organization. In other news, it is being reported that ownership discussed a contract extension with general manager Brad Treliving prior to the 2022-23 season. Meanwhile, forward Adam Ruzicka is eagerly awaiting another opportunity in the lineup. Last but not least, the Flames acquired defenseman Kristian Rubins from the Ottawa Senators.
Gaudreau Nearly Re-Signed with Flames
When Gaudreau made the decision to sign with the Columbus Blue Jackets as a free agent this summer, Flames fans were more than frustrated. Had he gone to one of the more rumored destinations in the New Jersey Devils or Philadelphia Flyers, it may have been a more understood decision. Choosing the Blue Jackets, however, just didn't sit right with Flames fans, who felt that it proved the now 29-year-old never had any desire to return to Calgary. However, that may not be the case.
As it turns out, it wasn't always for Gaudreau to part with the only NHL organization he had ever known. In fact, he was so conflicted that just a day prior to signing with the Blue Jackets, Flames management was under the impression he was returning.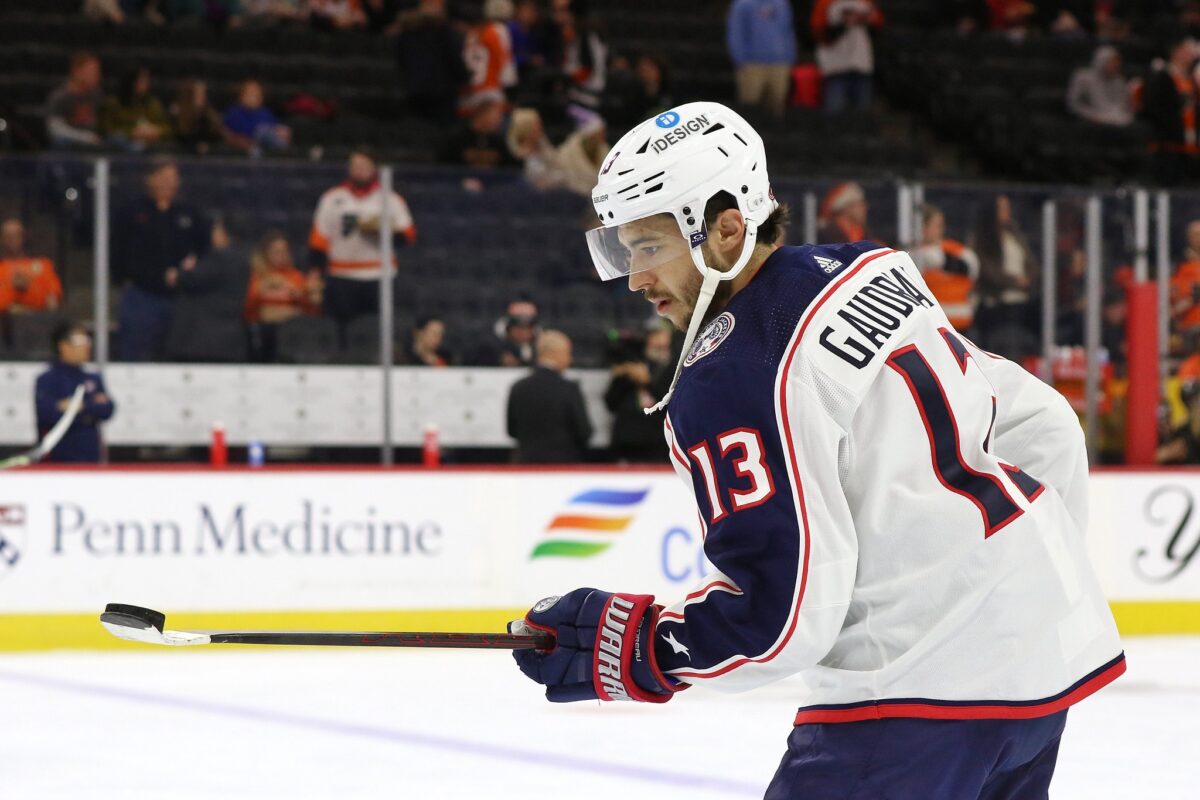 "I don't even think it was Johnny. I don't think Johnny had any issue coming back. I think he wanted to come back," insider Frank Seravalli explained on the Barnburner Podcast. "In fact, not to relitigate this again, but the Flames the day before thought that he was coming back. There was an afternoon sort of buzz and spring in everyone's step as the hours dragged on before free agency where they thought they were getting him back. They had negotiated the contract, gotten to where everyone was comfortable with numbers, and then Johnny Gaudreau went on a car ride with his wife and then called the Flames back tearfully and said, 'sorry, I can't do this'."
This goes to show that perhaps this truly was a family decision, rather than one made by Gaudreau himself. While it doesn't make the outcome any better for Flames fans, perhaps it will paint him with a slightly better brush in a city that loved him through his eight seasons with the organization.
Extension Was Discussed with Treliving
Much has been made around the city of Calgary regarding the contract, or lack thereof, for Treliving past the 2022-23 season. Fan reaction is mixed as to whether or not he should be brought back, as he has put together some solid rosters throughout his time with the organization, but it has failed to result in much playoff success.
Related: Former NHLer Believes Flames Could Be Dangerous In Playoffs
---
Latest News & Highlights
---
According to Pierre LeBrun of The Athletic, the organization did in fact discuss an extension with Treliving this past offseason, but were unable to come to terms on an agreement. LeBrun did however mention that the two sides agreed to reconvene later on, which isn't believed to have taken place yet. This seems to suggest there is a good chance that he returns for his tenth season with the club in 2023-24, though it is far from guaranteed. Expect to hear much more on this situation in the coming months (from 'Pierre LeBrun: Who's next on the NHL's GM hot seat after Flyers fire Chuck Fletcher', The Athletic 03/10/23).
Ruzicka Hoping for New Opportunity
After a fantastic start to the season with 20 points through his first 25 games, Adam Ruzicka has cooled down in a big way. In fact, he hasn't recorded a single point in the 16 games he has played since, turning what had been a promising start into a frustrating year.
Whether it has been the player simply cooling off or perhaps a lesser opportunity given by Darryl Sutter is up for argument, but one thing is for certain; the 23-year-old would love a second chance. Having played just four games since Jan. 27, he couldn't deny the fact that he is frustrated when speaking with the media just days ago.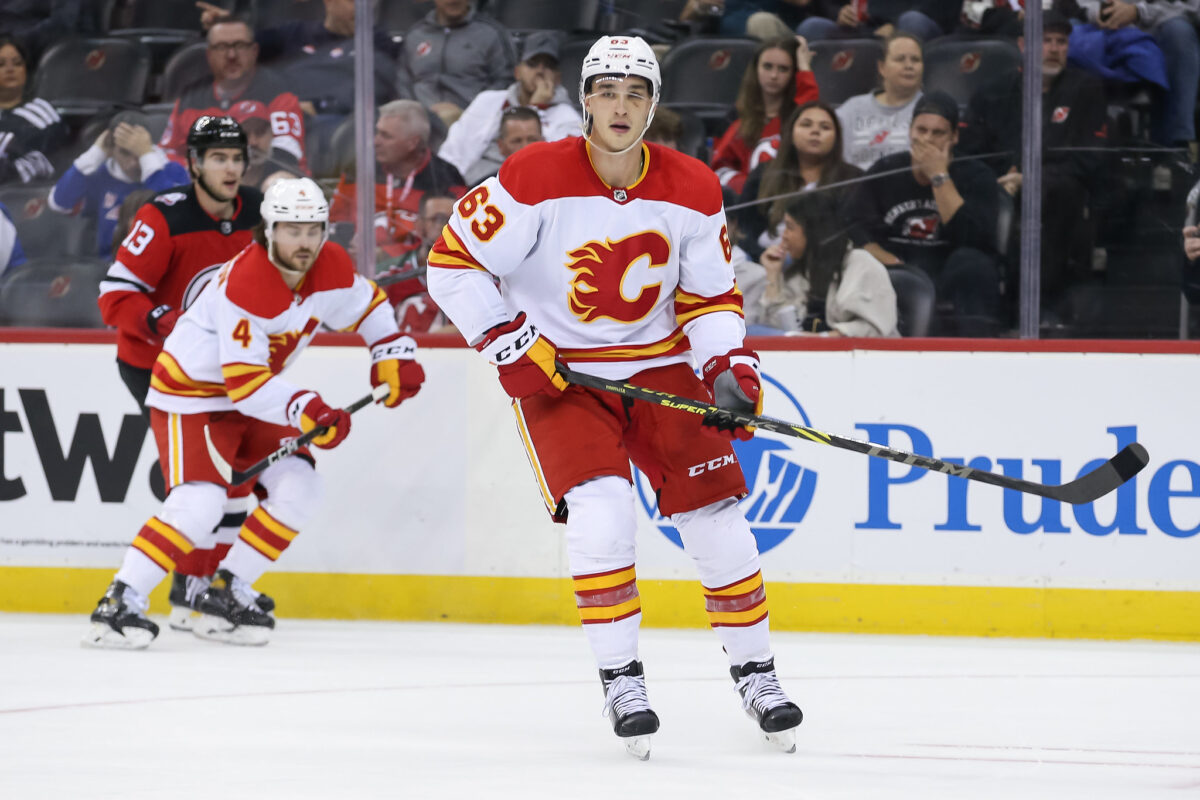 "Honestly, it sucks, right?" Ruzicka said. "I can't help the team, can't do anything, so I'm honestly just trying to get in the lineup and help the team as much as I can" (from 'Daniel Austin: Flames' Adam Ruzicka waiting for another opportunity', Calgary Sun 3/12/23).
Whether or not that opportunity will come this season remains to be seen. With 14 games still remaining, one would imagine that he will get another chance to suit up, but we all know how stubborn Sutter can be when it comes to his younger players. Nevertheless, the Slovak forward remains an important part of this team moving forward.
Flames Acquire Rubins
On Friday, the Flames announced that they had acquired Rubins from the Senators in exchange for future considerations. The 25-year-old blueliner suited up for 42 games with the Belleville Senators of the American Hockey League (AHL) this season prior to the deal, scoring two goals and six points.
Due to this deal coming after the trade deadline, Rubins is ineligible to play with the Flames for the remainder of the season, though this move is strictly due to the fact that current Flame Dennis Gilbert will not be able to suit up with the Calgary Wranglers for the AHL Playoffs. Rubins will thus serve as his replacement, and could be re-signed as a restricted free agent this offseason should the Flames see value in him.
Looking Ahead for the Flames
Tuesday night was a frustrating one for the Flames, who fell to the lowly Arizona Coyotes by a 4-3 overtime final. That said, the Winnipeg Jets, a team who they are chasing, lost to the Carolina Hurricanes, meaning they now sit five points back of the final wild card position in the Western Conference. They will look to continue closing that gap on Thursday when they face off against the Vegas Golden Knights at T-Mobile Arena.