The Calgary Flames have largely disappointed in 2022-23, leading many to question what general manager Brad Treliving will do with the trade deadline just weeks away. Despite being tied for points with the Minnesota Wild for the final wild-card position in the Western Conference, many are in the mindset that they should either be sellers or perhaps stand pat rather than be buyers.
Related: Flames Should Trade Markstrom if They Can Shed His Full Salary
It is a far different stance for the fans than they had with this team months ago, and it goes to show how quickly things can fall apart. It doesn't appear to be just the fans who have had their expectations changed drastically, either, as according to a recent report, general manager (GM) Brad Treliving may be looking to move defenseman MacKenzie Weegar ahead of the trade deadline.
Flames Have Reportedly Had Discussions Involving Weegar
Weegar, of course, was part of the major package alongside Jonathan Huberdeau that came to the Flames this summer from the Florida Panthers in exchange for Matthew Tkachuk. To this point, the deal hasn't worked out in the Flames' favor, as both Weegar and Huberdeau have failed to get anywhere close to the level they were playing at during their time in Florida.
Due to those struggles, some have commented that the Flames should look to move Huberdeau, given that his $84 million extension kicks in next season. Doing so would be very hard, if not impossible, to do, though perhaps that isn't the case for Weegar. Despite his own eight-year extension kicking in next season, David Pagnotta of The Fourth Period reported on Wednesday (Feb. 15) that there had been trade talks regarding him.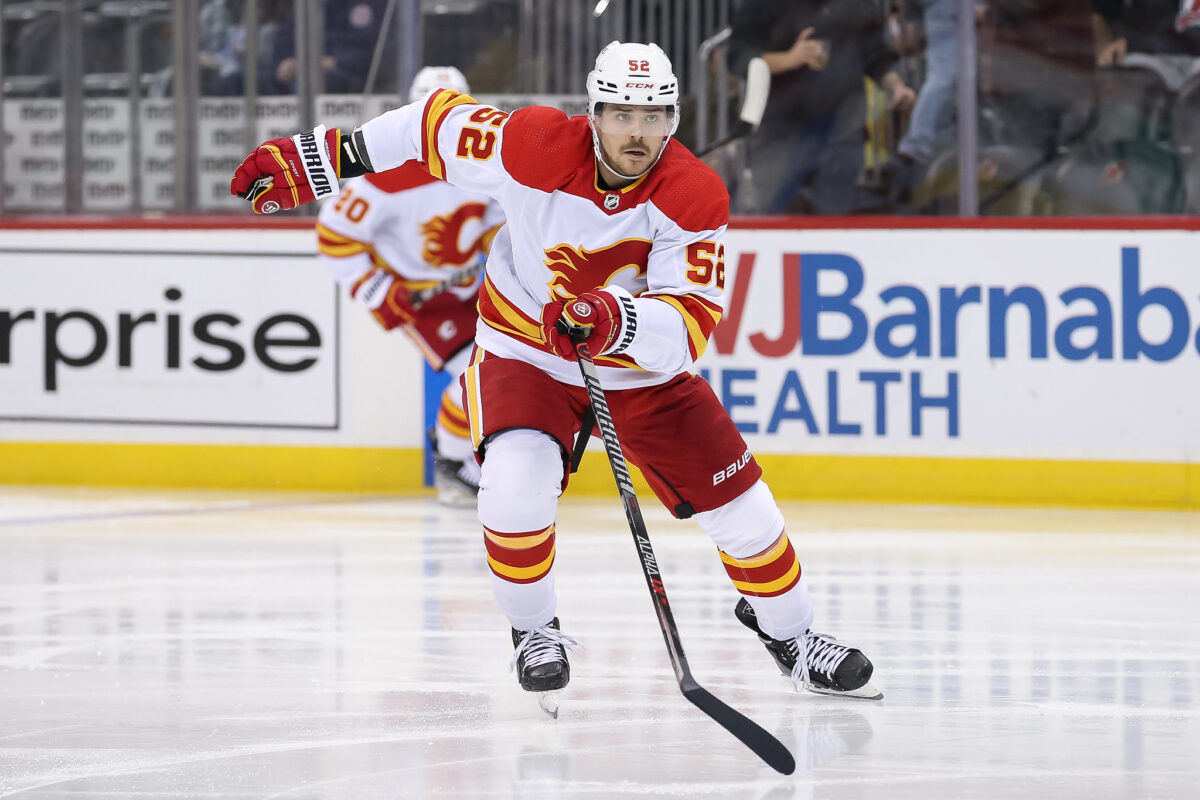 "I have strong reason to believe the Flames have considered moving defenseman MacKenzie Weegar," Pagnotta wrote in his latest column. "They've denied it, and it doesn't sound like a trade is presently imminent. But multiple well-placed league sources have not only heard Weegar's name floating around but have informed me the Ottawa Senators are a team that has expressed interest in acquiring him."
---
Latest News & Highlights
---
Pagnotta went on to mention that Weegar is from the Ottawa area, making it likely that he would be open to waiving his no-trade clause to go there should the opportunity present itself. Pagnotta also wrote that if the Sens are able to move out Nikita Zaitsev and his $4.5 million cap hit, he believes GM Pierre Dorion would be more than comfortable taking on Weegar's contract.
Pagnotta wasn't the only one to speculate on this, either, as Elliotte Friedman also mentioned it in his latest 32 Thoughts blog. The fact that not one but two different insiders are discussing it makes it seem as though there may be some truth behind it. From the Flames' perspective, however, they would be best to avoid making this deal, at least for the time being.
Treliving Shouldn't Panic Just Yet
Having watched this team all season long, it's hard not to get disappointed and wonder what has gone wrong. This Flames fanbase is not one that should be told to preach patience, but perhaps in this particular case, management should. It was likely never reasonable to expect a team who had as many drastic changes in the offseason to be extremely competitive immediately afterward. Sure, this season has been disappointing, but is moving Weegar ahead of his extension starting really the right move?
As mentioned, Weegar's play has been down this season, particularly in the offensive zone. After a career-high 44 points in 2021-22, he has just 16 through his first 53 games as a Flame. On top of that, he is still prone to making some of the glaring defensive zone gaffes that he grew somewhat infamous for at times with the Panthers, which has only brought on more scrutiny.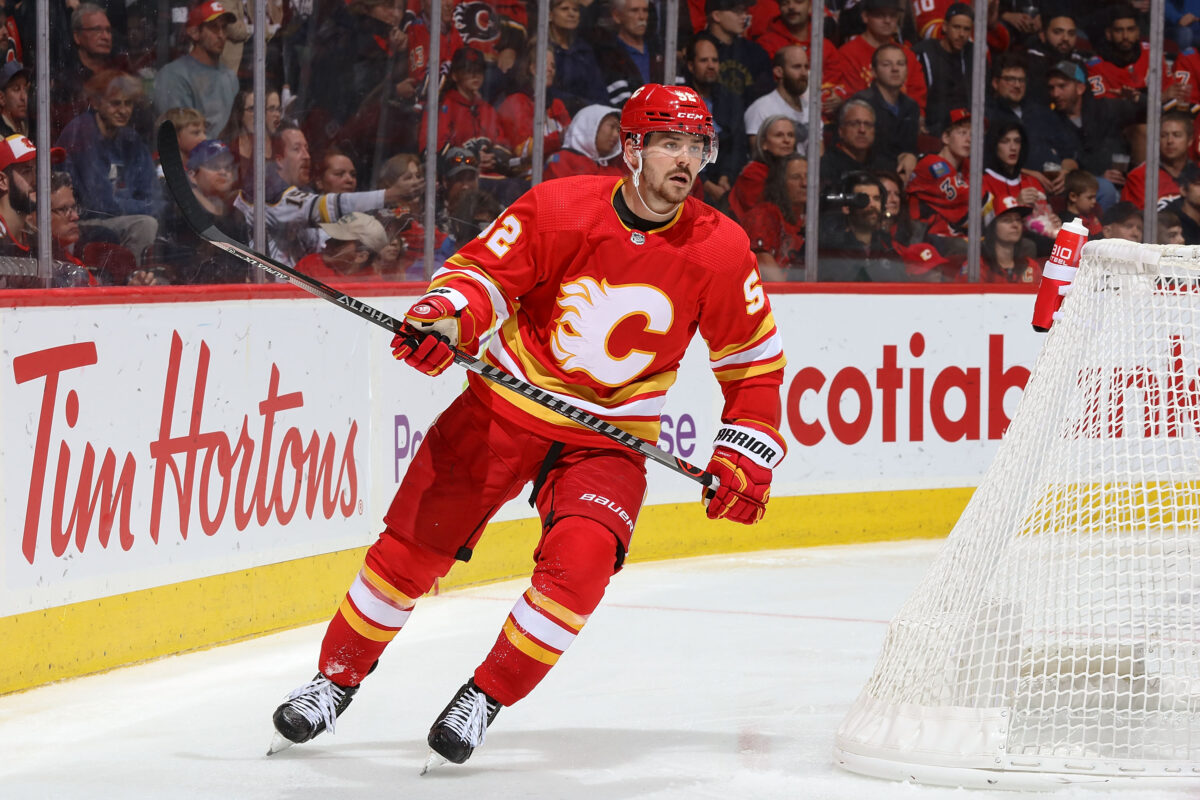 But despite his struggles early on, the fact of the matter is that he is still a very good NHL defenseman. He proved that over a much larger sample size with the Panthers and has shown glimpses during his time in Calgary. Moving on right now would be horrendous asset management from Treliving, as his value is at its lowest. Given his play in seasons prior, it is almost certain that he will regain his form. Perhaps at that point, if the team as a whole is continuing to struggle, that's when the organization should look to move him. Right now, however, makes very little sense.
You may also like:
How accurate Pagnotta's reporting is in this particular case remains to be seen. But if what he has been hearing is correct, Treliving needs to strongly consider otherwise. Unless an offer from a team like the Senators blows him away (which seems very unlikely based on Weegar's play this season), he can't deal him. This is a player that came back as part of a package for a superstar in Matthew Tkachuk. Moving him out of panic only to have him re-establish himself with another team would be a highly regrettable move for the Flames. While playing at his best from the get-go would have been ideal, the best move right now is to be patient, as hard as that may be.
---
---