The 2023 Trade Deadline is already in full swing as the third blockbuster was completed a couple of weeks out from the deadline. This most recent trade was executed by the Toronto Maple Leafs, St. Louis Blues, and Minnesota Wild, but the Maple Leafs are the team that got players for their playoff run. It cost a bunch of assets to bring in two rentals this season, which is indicative of what the price is for Patrick Kane and Sam Lafferty from the Chicago Blackhawks and what the Edmonton Oilers would have to pay.
---
---
The Maple Leafs and Oilers are built a little differently, but both don't necessarily need a defensive addition this season and forward depth was the concern. Toronto took two of the best faceoff men in the league off the market in Ryan O'Reilly and Noel Acciari, but the Oilers always seemed to have their sights set more on Chicago to address their deadline needs. It cost the Maple Leafs Mikhail Abramov, Adam Gaudette, a 2023 first-round pick and third-round pick, 2024 second-round pick, and a 2025 fourth-round pick for both players and 75 percent retained on O'Reilly. If the Oilers are to acquire two forwards of similar value from the Blackhawks, it's going to cost a similar value since it would be almost needed for over 50 percent to be retained on Kane.
Why it Would Be Worth it for the Oilers
Arguably, the defence of the Oilers has improved to the point where they don't need to address it this season unless it's something significant like bringing in Erik Karlsson. A trade may be in the works there, but that will be a much bigger price to pay than Kane and Lafferty from the Blackhawks. If nothing comes of the potential acquisition of Karlsson now, the Oilers could very well make a hard push for the duo of Blackhawks forwards to help with a playoff run this season.
Related: Oilers Better Trade Deadline Fit: Patrick Kane vs. Erik Karlsson
---
Latest News & Highlights
---
The Oilers already have a deadly top six and a group of the league's top scorers, but have question marks about one spot in the top six. The team has Connor McDavid, Leon Draisaitl, Zach Hyman, Ryan Nugent-Hopkins, and Evander Kane securely in place with Kailer Yamamoto as the sixth forward finally back from injury. His production has not matched that of last season's and he plays on the right wing. Do you know who else plays right wing? Patrick Kane. However the Oilers would make their lines, Kane adds a ton of skill and actual proven scoring ability to that group, leaving the Oilers with Yamamoto on the third line like his production has indicated this season.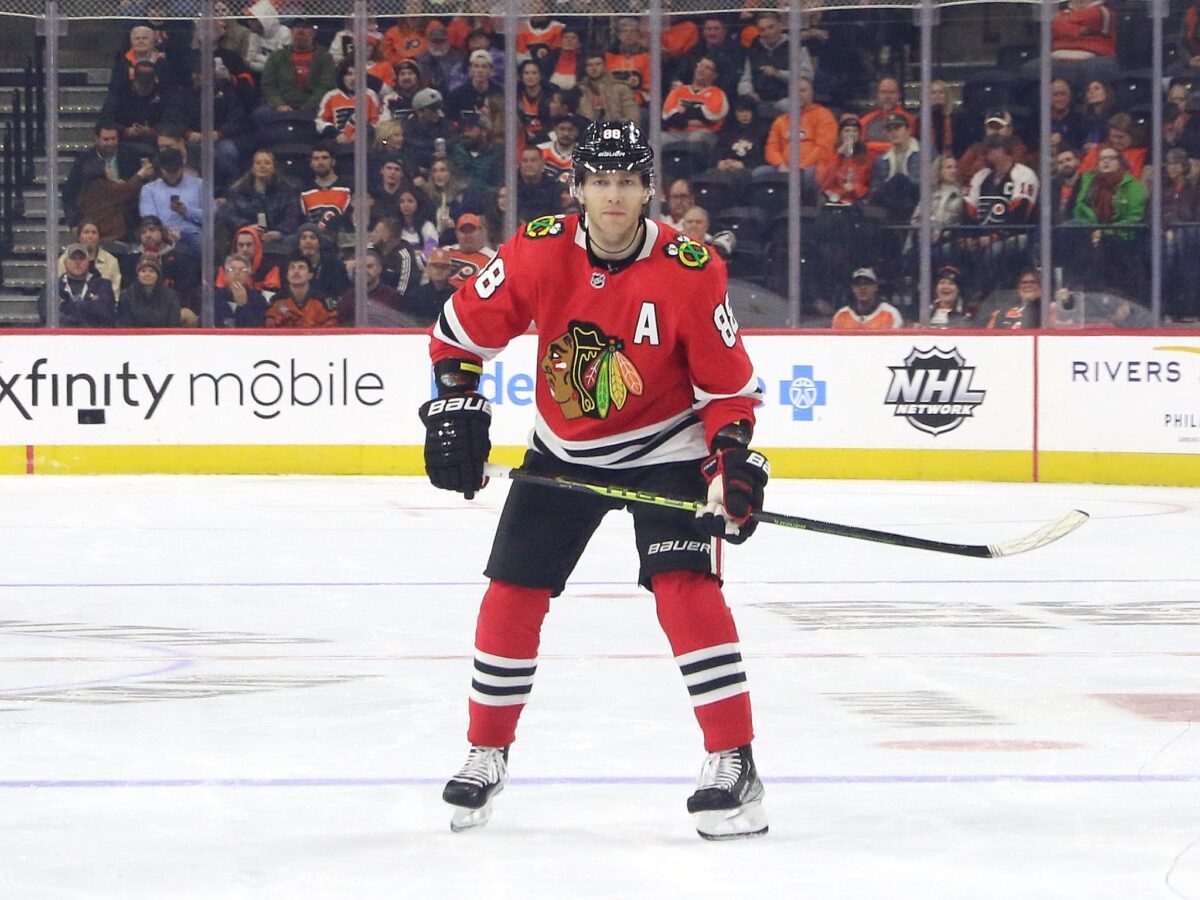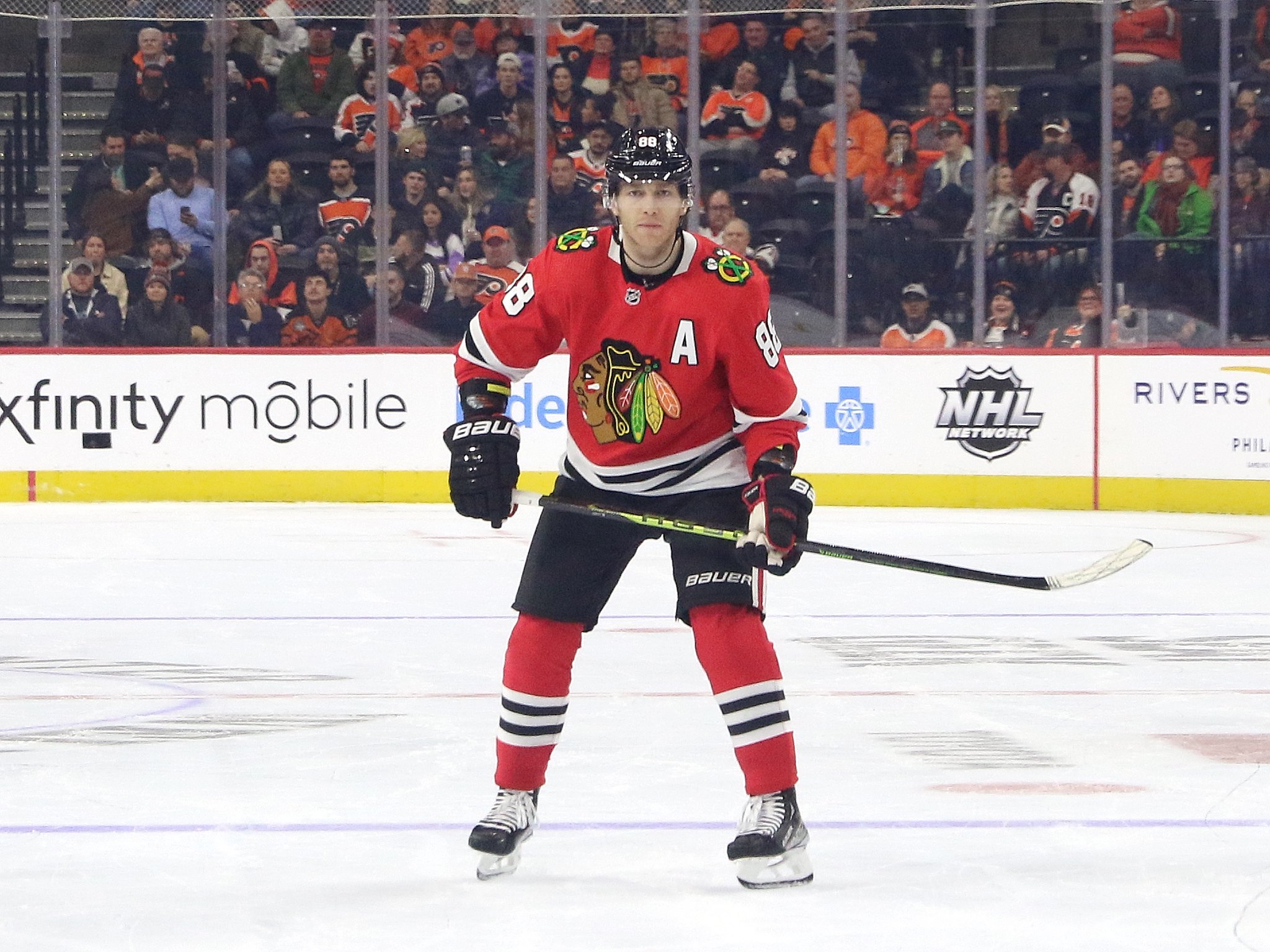 The Oilers have found a lot of success running seven defencemen this season, especially when the seventh defenceman is Vincent Desharnais. He and Dylan Holloway were sent down to the American Hockey League (AHL) as a cap casualty because of Yamamoto's return, and both have proven they deserve to stick around. This move shouldn't last long as some of the other Oilers' depth forwards should be traded very soon. A Jesse Puljujarvi trade seems imminent, meaning the Oilers would have cap space and a need for an upgrade production-wise in the bottom six. The penalty kill has been good lately before they fell into a slump the past couple of games. Lafferty can help with that as he is one of the best penalty killers in the league who can also create offence, something the Oilers thrive at. He is a diamond in the rough that the Oilers would greatly benefit by adding.
Pulling Off a Deal
Assuming the cost to bring in Kane and Lafferty will be the same or very similar to what it cost the Maple Leafs to acquire O'Reilly and Acciari, the Oilers have the draft picks and prospects to make a deal work. They have all of their draft picks in the next two years other than a fourth-rounder this year and a third-rounder next year. A third team will also be needed if the Oilers are going to go all-in with Kane and Lafferty as even half of Kane's $10.5 million deal will be very difficult to fit under the cap. If the Oilers can get Kane for $2.625 million (25 percent), that's lower than the cost of Puljujarvi, Yamamoto, or Warren Foegele. The full price of Lafferty is $1.15 million average annual value (AAV) until the end of next season, which is a bonus. This may bump a fourth-round pick up to a third, but it would be worth it.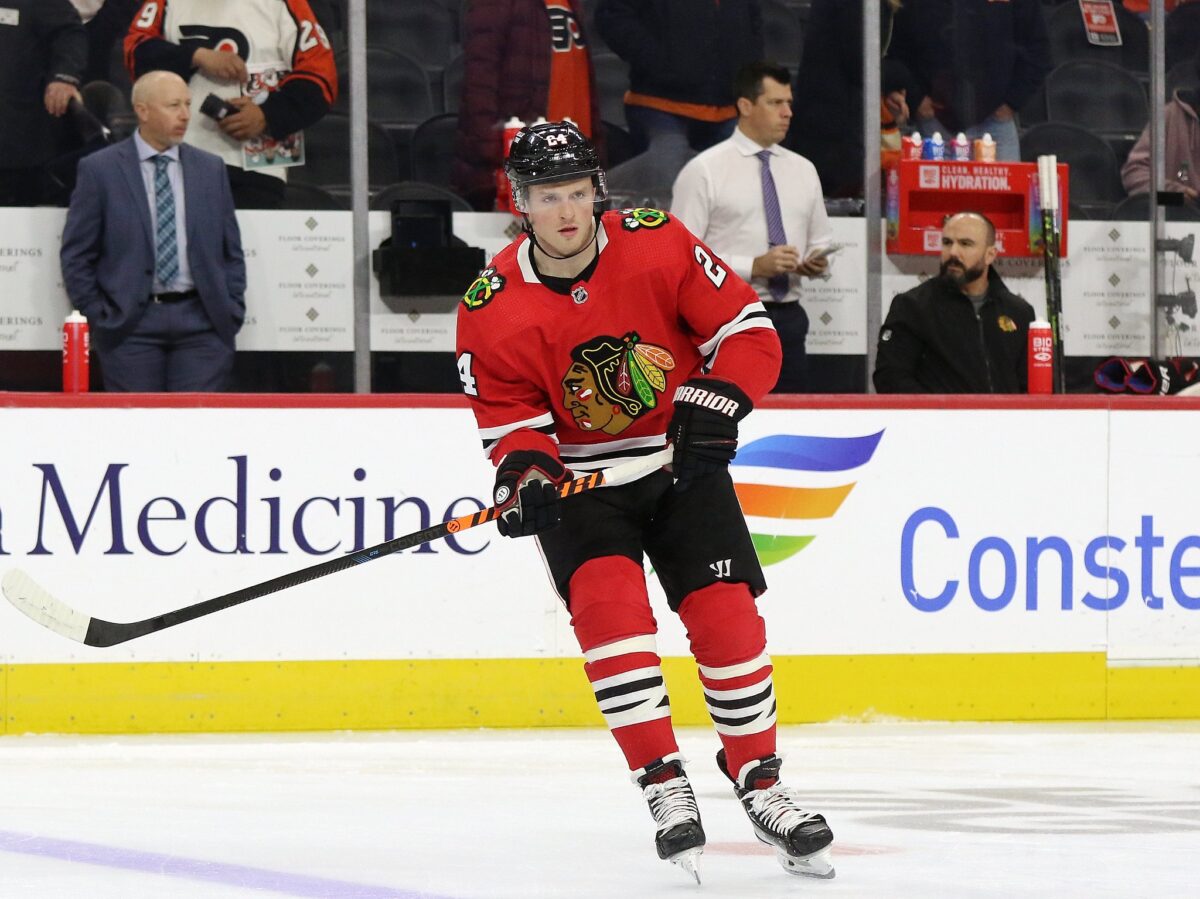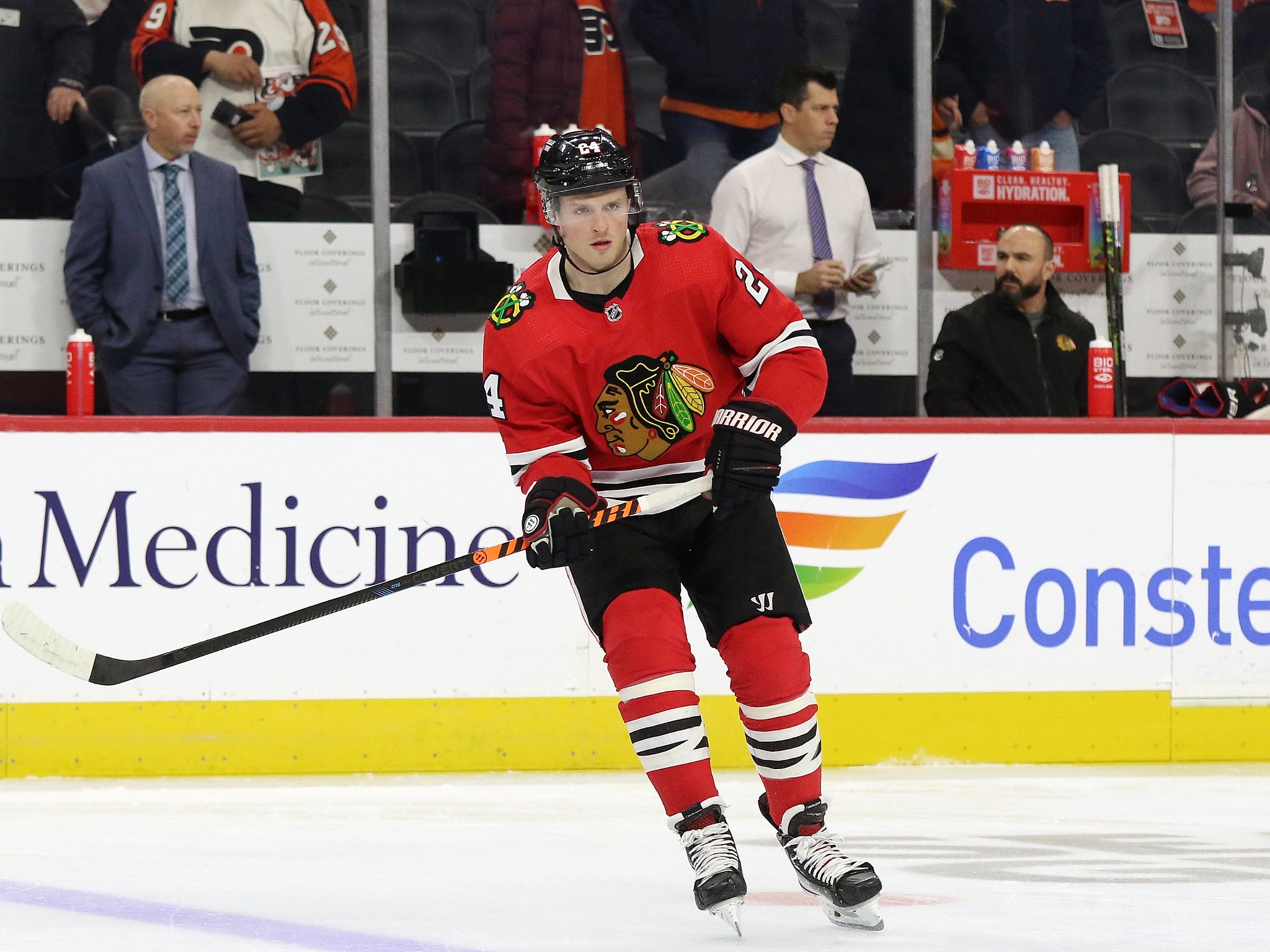 After working out the cap, two of Puljujarvi, Yamamoto, and Foegele will be traded in a deal with the Blackhawks or another team. It may be a down season for Kane, but I would expect his offensive numbers to jump significantly playing with some elite talent again. He has 11 goals and 37 points in 51 games and has elite hands and passing, perfect for the goal scorers that fill the Oilers' top six. As for Lafferty, he could easily slide into a third-line role to keep Nugent-Hopkins in the top six. Lafferty has 10 goals and 21 points in 38 games, more productive than any of the Oilers' depth forwards this season.
You may also like:
Now, if we're looking at a prospect and fringe NHL/AHL player like the Maple Leafs gave up in Abramov and Gaudette, the Oilers' closest match would be someone like Tyler Tullio or Noah Philp to go along with James Hamblin or Tyler Benson. I would be wary of giving up someone like Tullio because of his potential, but the Oilers also have a number of young wingers coming up at the same time.
The Oilers' first-round pick is definitely in play if they want to make any sort of significant upgrade at the trade deadline. Seeing as the division is up for grabs and these two forwards could make a huge difference between an early exit or a return to the conference finals, the cost is warranted. Should the Oilers make this move if potentially the best American-born player in NHL history accepted this trade? My opinion, yes.
---
---