Entering the 2020-21 season, expectations were lofty for Carter Hart, who had just come off of a very solid sophomore campaign, followed by a spectacular performance in the playoffs, which saw him post a .926 save percentage (SV%) over 14 games. The first quarter of this season has been rough for the young netminder, who has struggled to find his footing.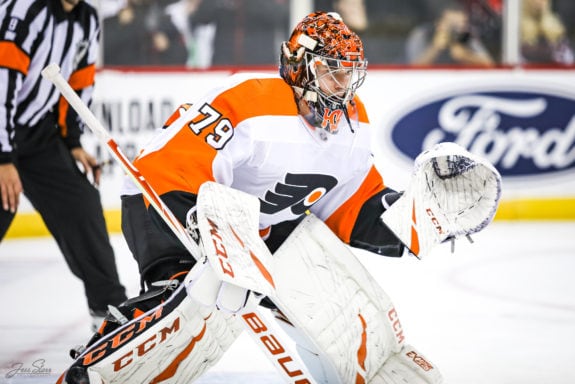 It's no secret that Hart's start to the year isn't what the Flyers had hoped for from their 22-year-old goaltending phenom. He's allowed four goals or more in six of his 11 starts, his rebound control has left much to be desired, and he currently holds a putrid .891 SV%, placing him near the very bottom of the league amongst starting goalies. With that being said, it isn't time to hit the panic button just yet.
Hart's Struggles Are No Cause for Alarm
Hart's start to the year has been anything but smooth-sailing thus far, but with 40 games remaining in the 2020-21 season, there is still time to right the ship. The shortened season does add some urgency to the situation but with nearly three-quarters of it remaining and the Flyers managing to win games despite below-average goaltending from their starter, things aren't as dire as they might seem.
Not only is the season young, but so is Hart. Although this is his third campaign as an NHL regular, he's still the youngest starting goalie in the league. Among the top 31 goaltenders in minutes played in 2020-21, the average age is 27.68 years old. While he's ahead of the curve at only 22, growing pains are inevitable for a netminder as young as he is.
Making things worse, Hart suffered through a mild injury early-on this year, forcing him to miss a game against the Boston Bruins at the beginning of February, after suffering from back spasms. These spasms kept him out of only one game, but it's unknown whether he was playing through some type of pain in other matches.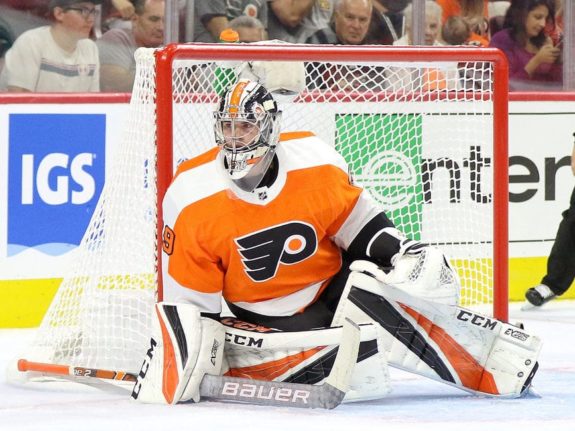 As things currently stand, the Flyers' goalkeeper is in the midst of an 11-game cold streak. A slump like this isn't unheard of for highly talented goalies. In fact, Hart himself went through a similar slide at the start of last season, losing five of his first eight games with a horrific .867 SV%. He soon-after righted the ship and over the rest of the season, he would go on to post a tremendous .921 SV% and 2.26 goals-against average (GAA), good for third-best and best respectively amongst starting goalies.
Another goalie that went through a comparable slump last season was Winnipeg Jets netminder, Connor Hellebuyck. His cold streak spanned nine games during the month of December, seeing him walk away with a .887 SV%, having been pulled twice over this slide. He would go on to win the Vezina Trophy as the NHL's most outstanding goaltender.
Even during this current rough patch, Hart has played some brilliant games, including a near shutout performance against the Devils, where he only conceded one goal on 34 shots, for a .971 SV%. He is also only one start removed from an excellent showing against the Rangers where he made 31 saves, including a phenomenal stop on a Pavel Buchnevich breakaway, and another on the ensuing penalty shot. Unfortunately, his most recent start was a stinker against the Bruins, at Lake Tahoe, where he allowed six goals on 23 shots and was pulled after the second period.
Bruins Have Hart's Number
The Bruins specifically have been a very tough matchup for Hart so far this season. In his four games against the Bruins, Hart has allowed more goals (20) than he has against the rest of his opponents combined (18). His record against the Bruins is 0-2-2 with a 5.31 GAA and a .843 SV%. If you subtract those four games, he has a much more respectable record of 5-1-1 with a 2.73 GAA and a .919 SV%.
The Bruins are a team that Hart has always had some difficulties with. With a loss in the Lake Tahoe game, he now holds a regular-season record of 5-3-2 against them, with a .879 SV% and a 3.81 GAA over those 10 games.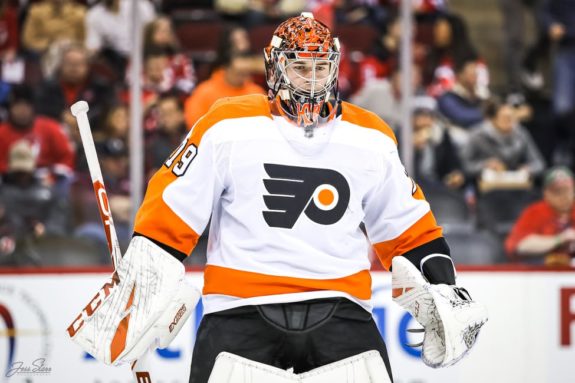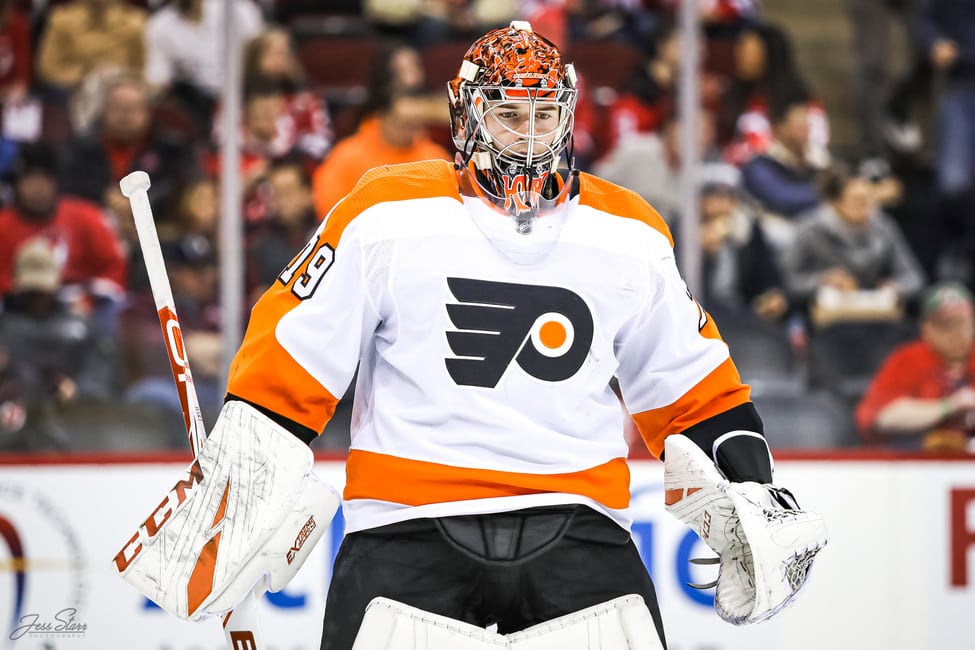 While Hart's play against the Bruins has certainly been an issue, he hasn't been the only one to struggle in matchups against them. The Flyers defense has done their goaltender no favors in games against their division rival, allowing an average of 40.5 shots and 15 high danger scoring chances in the four games that Hart was in net against the B's. In the Flyers' other 12 games, they've averaged 30.42 shots against and 9.8 high danger chances. In these four games, the Flyers' defense has been picked apart, leaving their goaltender to face far too many dangerous opportunities. He definitely needs to be better, but so does the team around him.
Luckily for Hart and the Flyers, the majority of the team's games against the Bruins this season are behind them. The two teams will meet three more times in April, giving Hart plenty of time to get into his groove and for the Flyers to amend their defensive play.
Flyers Need to Be Patient With Hart
Young, highly talented, NHL-ready goalies don't come around very often. The last time the Flyers had a player like that, they blew it and traded him away for pennies on the dollar after a sophomore slump. That goaltender was Sergei Bobrovsky who was one of the league's best for years and was rewarded for his outstanding play with two Vezina Trophies.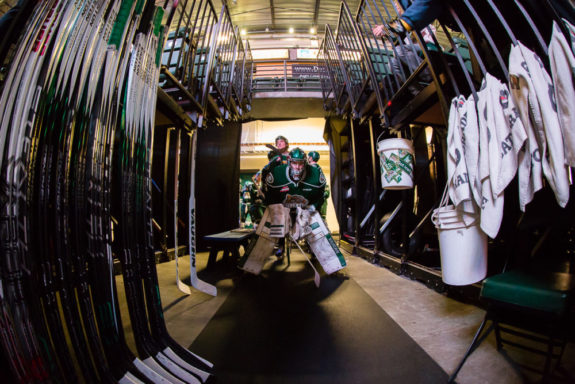 Even with his rocky start to the season, it shouldn't be forgotten that Carter Hart is a tremendous talent. From the WHL to the international stage, to the NHL at times, he has shown that he can be a dominant force at every level of play. The Flyers just need to be patient with him and allow him to work through his slumps and rough patches.
---
---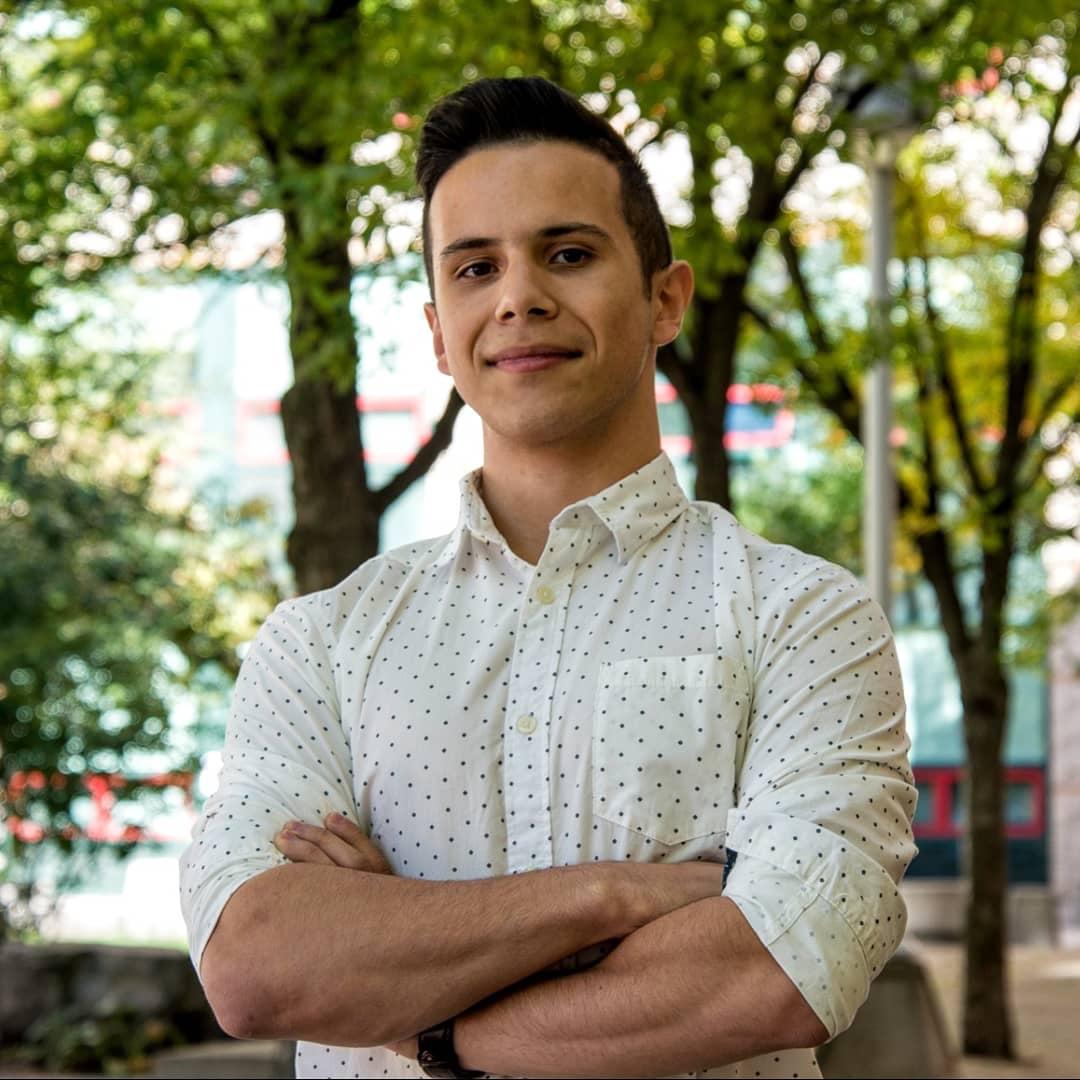 Hey everyone, I'm Chris! I'm a Ryerson University alum and a huge sports fan. I love to spend my time combing through hockey history and it's current events, looking for interesting and unique stories to tell.
I cover the Philadelphia Flyers for THW and strive to tell compelling stories and provide unique perspectives on the team!