Stop the presses. The Philadelphia Flyers swept three road games against the NHL's three California teams for the first time in history and extended their winning streak to four with a victory against the Arizona Coyotes at the Wells Fargo Center on Thursday night (Jan. 5). John Tortorella's club has scored 31 goals in their last seven games for a 4.43 average after they posted just a 2.41 goals per game average in their first 32 games.
Gauthier Shines at World Juniors
Cutter Gauthier finished the World Junior Championship with a stellar performance that helped the United States earn the bronze medal in a consolation game against Team Sweden. A two-goal performance gave him four for the tournament and 10 total points in seven games. He finished third on Team USA in scoring behind fellow 2022 first-round picks Logan Cooley and Jimmy Snuggerud.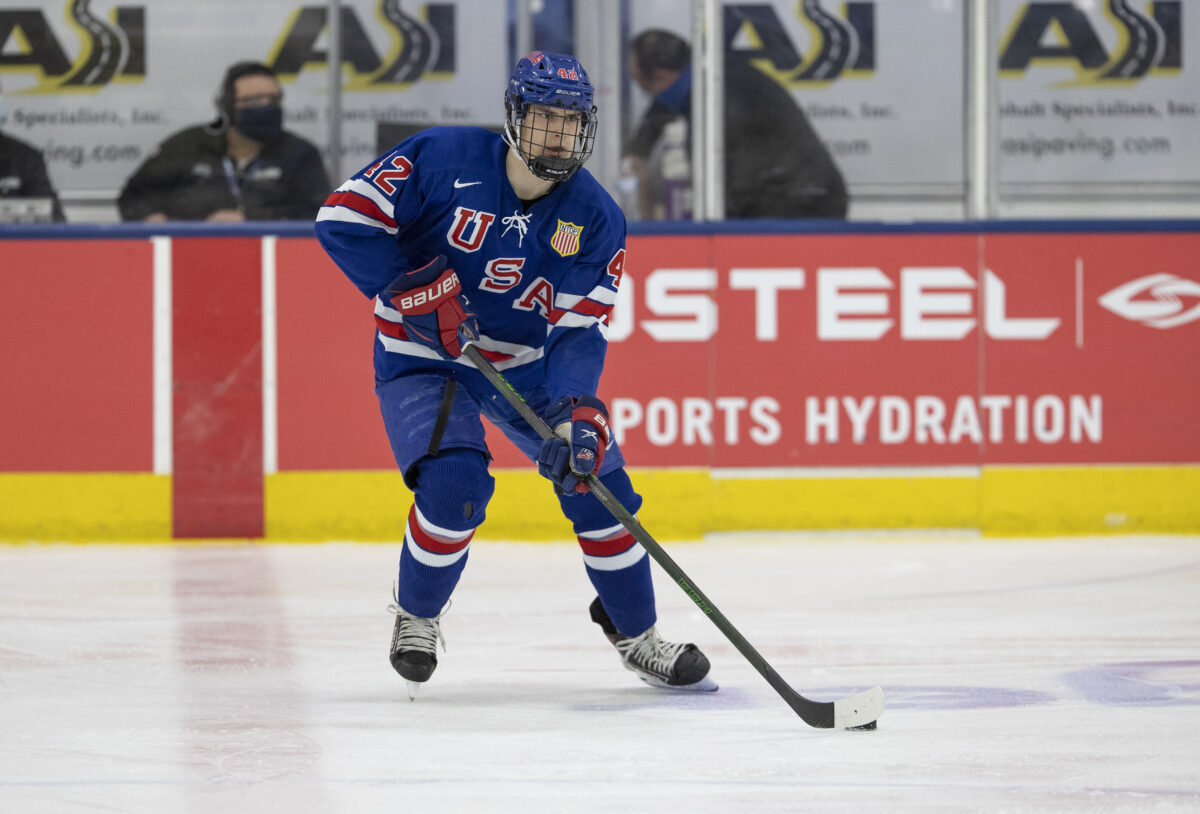 The Flyers lack top-end talent capable of playing at a championship level on an NHL first line. A promising freshman season at Boston College from Gauthier and a good performance on the international stage against the best prospects in the world should inspire some optimism for fans in Philadelphia who face a bleak situation cheering for a franchise that has one playoff series win in 10 seasons.
Flyers Considering Full Rebuild
The electric, record-breaking performance of Connor Bedard at the World Juniors won't help resolve the conversations about a potential rebuild in Philadelphia. Elliotte Friedman and Jeff Marek discussed a possible shift in the organization's internal philosophy surrounding all the questions about a rebuild. The idea of tanking for better draft lottery odds directly conflicts with the attitude that franchise founder Ed Snider carried throughout his involvement with the organization before he passed away in 2016.
---
Latest News & Highlights
---
"It was always steps forward, never steps backwards (under Snider). I get the sense that's changing now. Fans vote with their wallets, right. I've heard that the Flyers have seen some things. I don't know whether it's attendance or it's revenue or whatever it is that they've seen that the way this is going, it's not resonating with their fan base. And that always makes your decision for you," Friedman said on the 32 Thoughts podcast.
Philadelphia sports fans don't look at the Flyers the same way they used to, and something needs to change. Charlie O'Connor weighed in on why people within the organization have resisted a shift in philosophy despite how far the Flyers have fallen in the past three seasons (from The Athletic, Flyers' trade options, John Tortorella's tenure so far and the politics of fandom: Mailbag, 12/30/22).
Related: Evaluating 6 Flyers as Potential Trade Deadline Chips
"The older advisers in the organization have long blanched at the idea of a stated rebuild, because they don't believe it fits with the 'always compete' identity and culture created by former owner Ed Snider. I believe that bias colors their vision, and in turn, has given ownership — which cares more than most fans realize about being perceived as the stewards of Snider's legacy — the excuse they needed to avoid giving up on this broken situation and starting over," O'Connor noted.
Tortorella finally became the first prominent member of the organization to acknowledge the rebuild. However, the admission doesn't change all that much. The Flyers will unquestionably sell off veterans ahead of the trade deadline on March 3. They still, however, face the same predicament where a fire sale to bottom out with no useful veterans on the roster isn't realistic.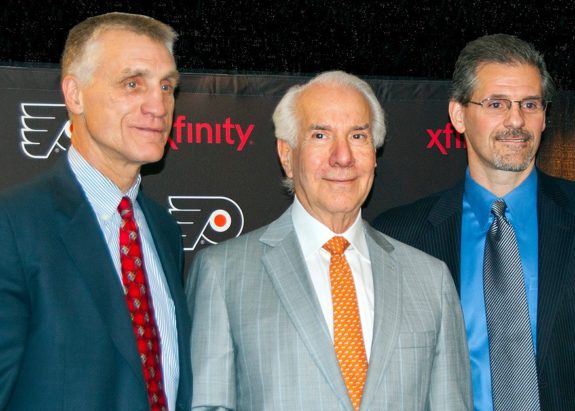 Kevin Hayes, Travis Sanheim, and Rasmus Ristolainen can all fill roles as useful NHL players, but all three carry excessive cap hits on long-term contracts that severely limit trade possibilities. Ryan Ellis, Sean Couturier, and Cam Atkinson have all achieved impressive levels of success over long NHL careers. However, the three respective veterans face varying degrees of long-term injury concerns that will make them untradeable in 2022-23.
The admission of a rebuild could possibly make one real difference. General manager (GM) Chuck Fletcher has insisted on remaining competitive and quickly reentering contention. Whether coincidental or not, Tortorella has repeatedly challenged players with long-term contracts given out by Fletcher. If the organization openly admits a direction toward a long-term rebuild, are they siding with a head coach who is overriding his GM? If so, Fletcher might not have a job much longer.
Weekly Tortorella Watch
The weekly John Tortorella watch never fails to produce an interesting moment. Before Philadelphia's win against the Ducks on Jan. 2, a media member asked Tortorella why Carter Hart wouldn't be the starting goaltender. 
"None of your business," he replied with a straight face.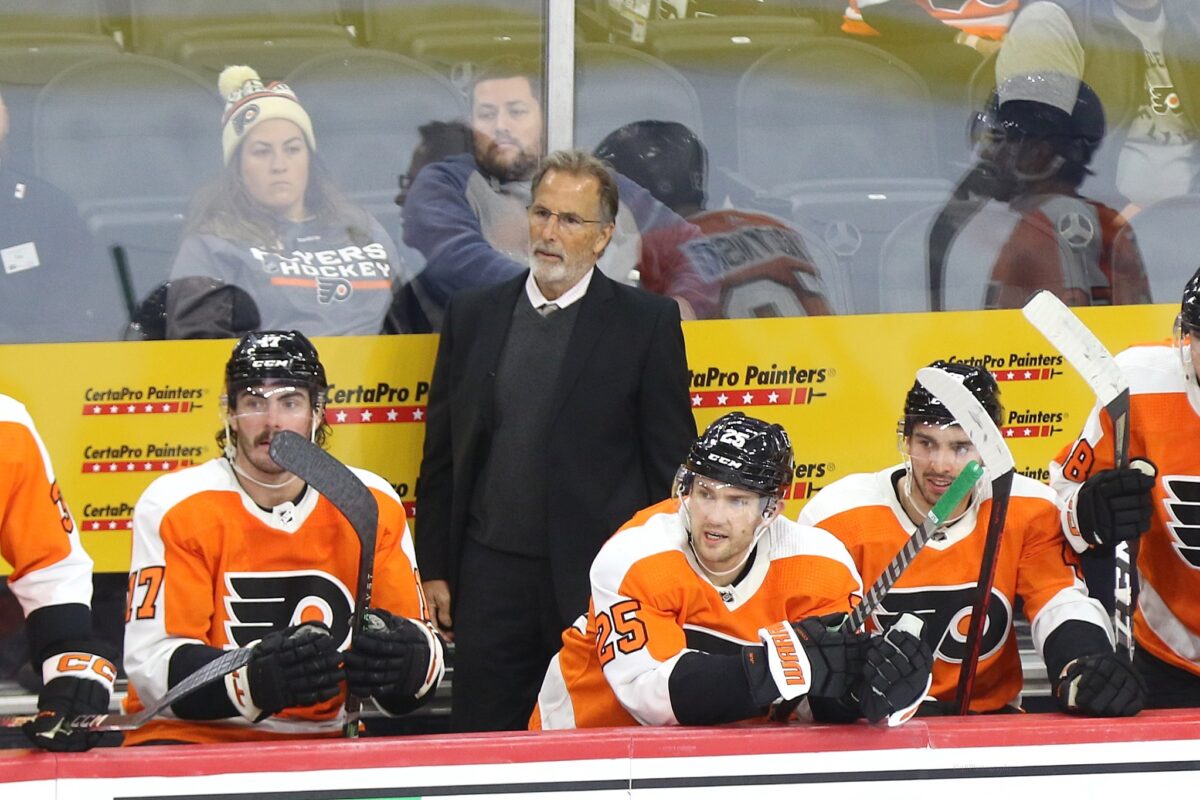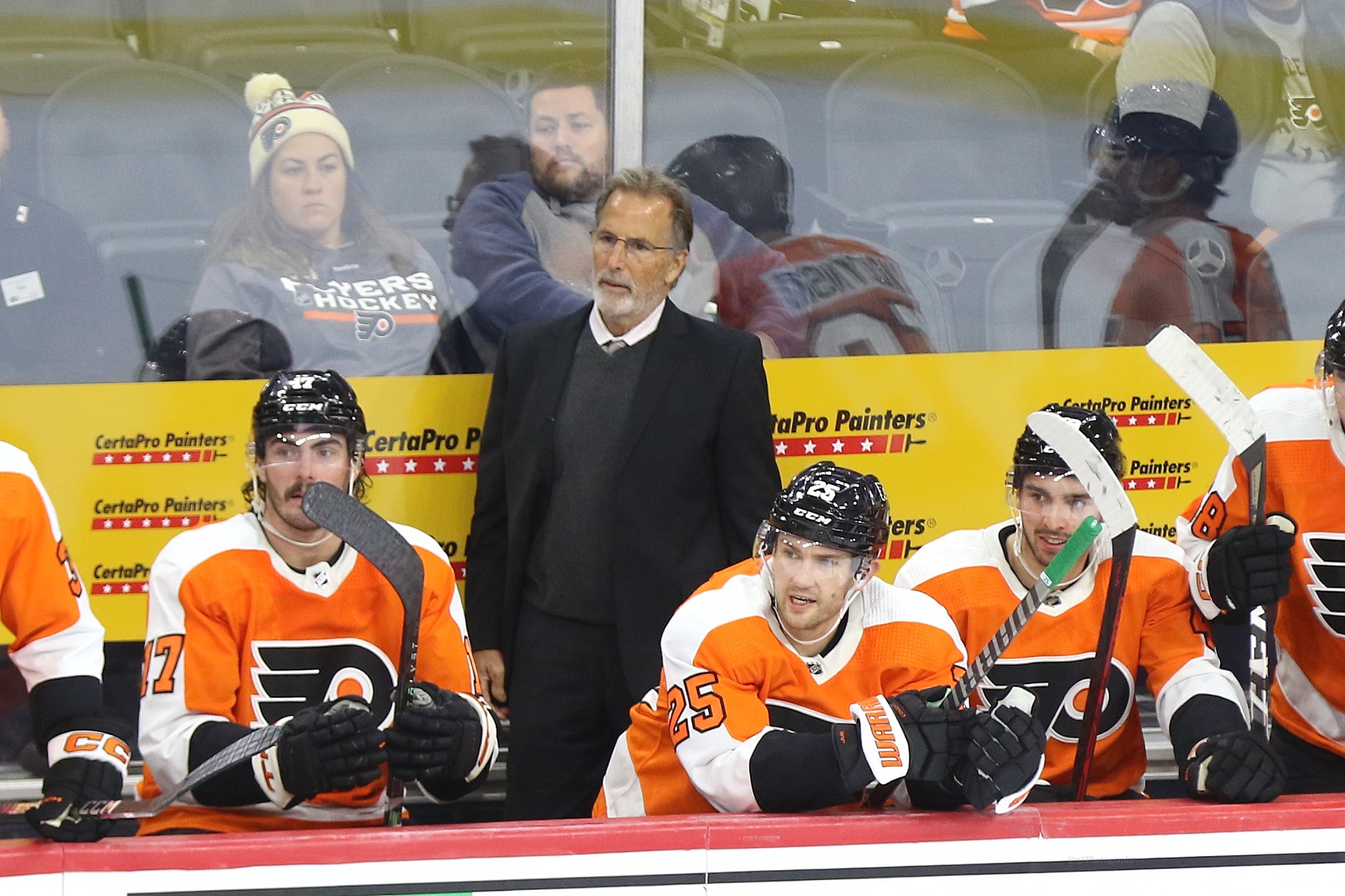 He spoke a little bit more positively (and politely) during his pregame availability leading up to the Arizona game. The conversations about rebuilding, tanking, and the state of the organization are widespread. Tortorella thinks the outside noise should light a fire under his players and bring the best out of them.
"I think that's when you become your best, when you're always looking for motivation," he said. "I know the aura around the club and the stuff around us — and rightfully so, we make our own bed — it would eat at me as a player. It eats at me as a coach, and I don't even put the d*** uniform on. So if I'm a player, I'm looking for added motivation."
Hart, Ersson Goaltender Tandem
Carter Hart stopped 21 of 23 shots in a winning effort against the Coyotes. It was his first action since suffering a head injury against the Carolina Hurricanes on Dec. 23. Samuel Ersson will remain with the Flyers for the time being as the backup goaltender behind Hart. Felix Sandström has accepted a two-week conditioning assignment in the American Hockey League (AHL).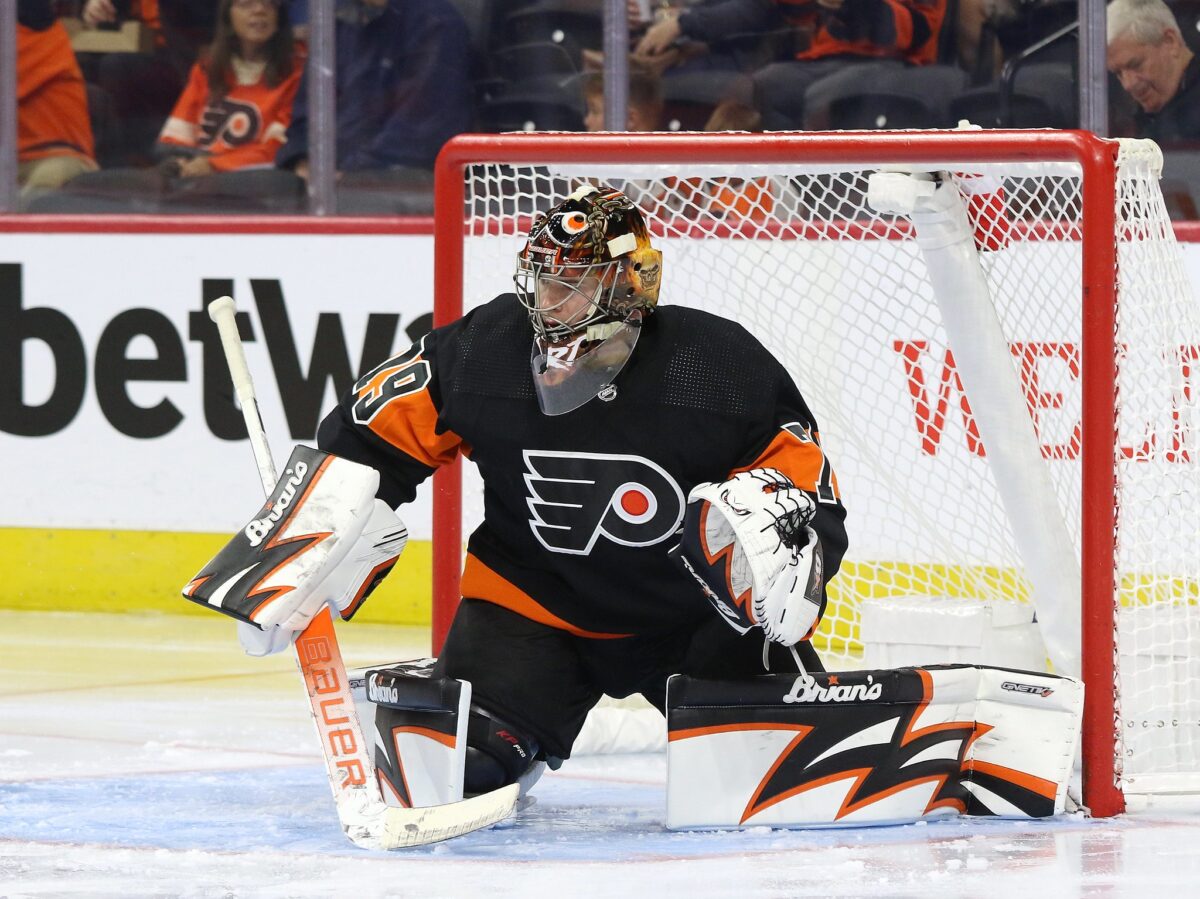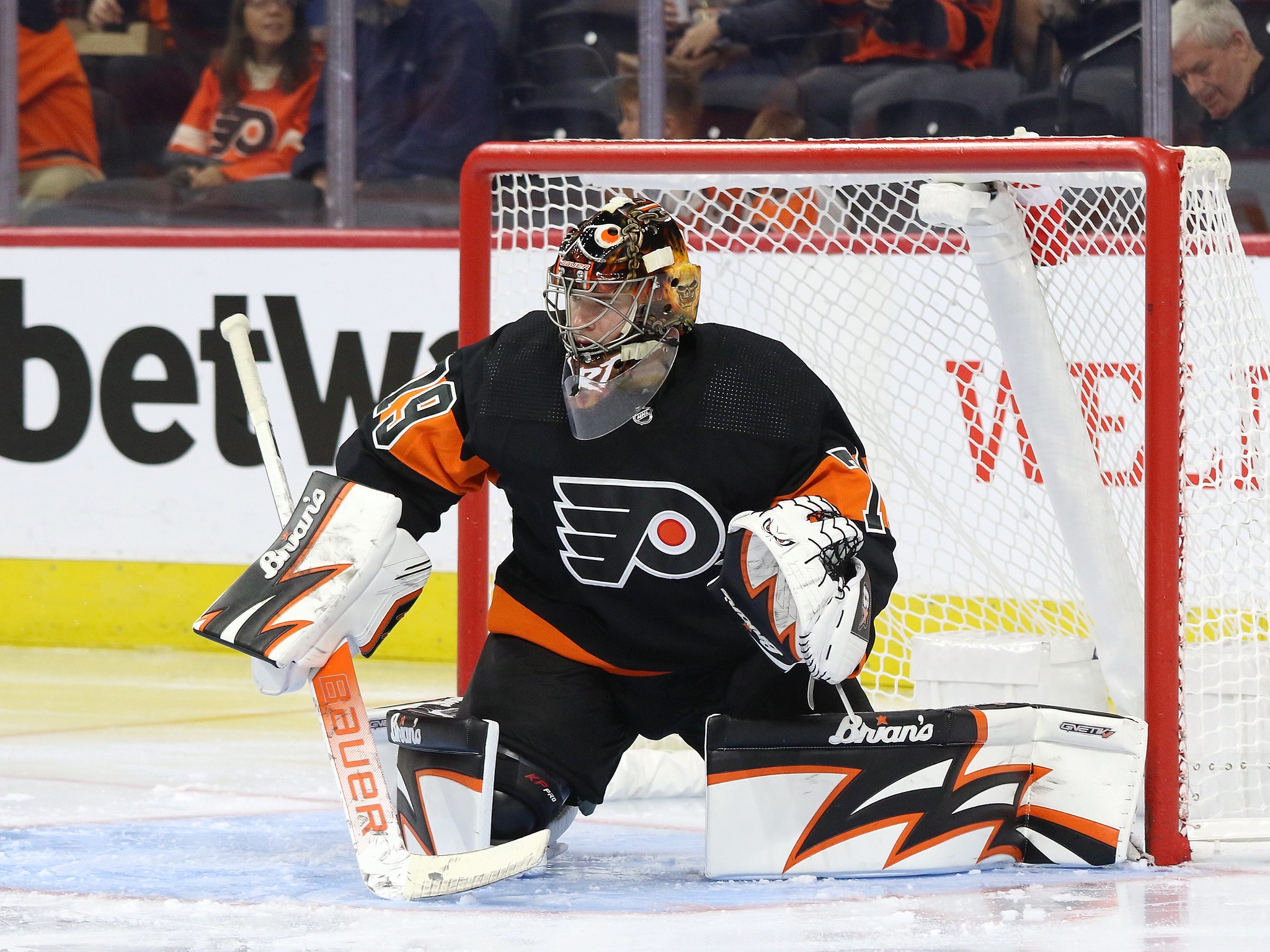 "I have no idea what the schedule will be for Sam (Ersson), but this works out really well in the two-week conditioning that Sandy (Sandström) gets. He can play a ton of minutes down there. He was sick. We had the break. Ers(son) came in and has played well and deserved to play the games he played. We've got to get Carter (Hart) back in. I think the whole two-week situation here really works out well. If I want to use Ers(son) in some back-to-backs, I think he deserves to play," Tortorella said about the organization's goaltender shuffle the past few weeks.
Ersson struggled under tough circumstances in his first NHL action against the Hurricanes. However, he made up for it with three excellent starts on the West Coast road trip after Hart went down. The 23-year-old Swede has reduced his goals allowed in each of his four NHL starts, and only a garbage-time goal by the Anaheim Ducks with under a minute remaining kept him from earning his first career shutout.
Hayes Chosen for NHL All-Star Game
Hayes will represent the Flyers and the Metropolitan Division at the NHL All-Star Game in Sunrise, FL on Feb. 4. He spoke candidly about his late brother Jimmy after receiving the honor.
"It's probably the only thing that my brother, since he stopped playing hockey, that he wanted me to accomplish. I never honestly thought it would happen, but it did and it's cool. I know my family is really excited. His son Beau will be with me the whole time, so it will be an extra-special experience," Hayes said.
Hayes' three-point performance against the Coyotes brought his total to 10 goals and 25 assists in 2022-23. If he continues this offensive pace, he'd shatter his career scoring records. However, Tortorella has publicly challenged him to play better defensively, pushed him to the wing after a long NHL career as a center, benched him midgame in two instances, and sat him as a healthy scratch.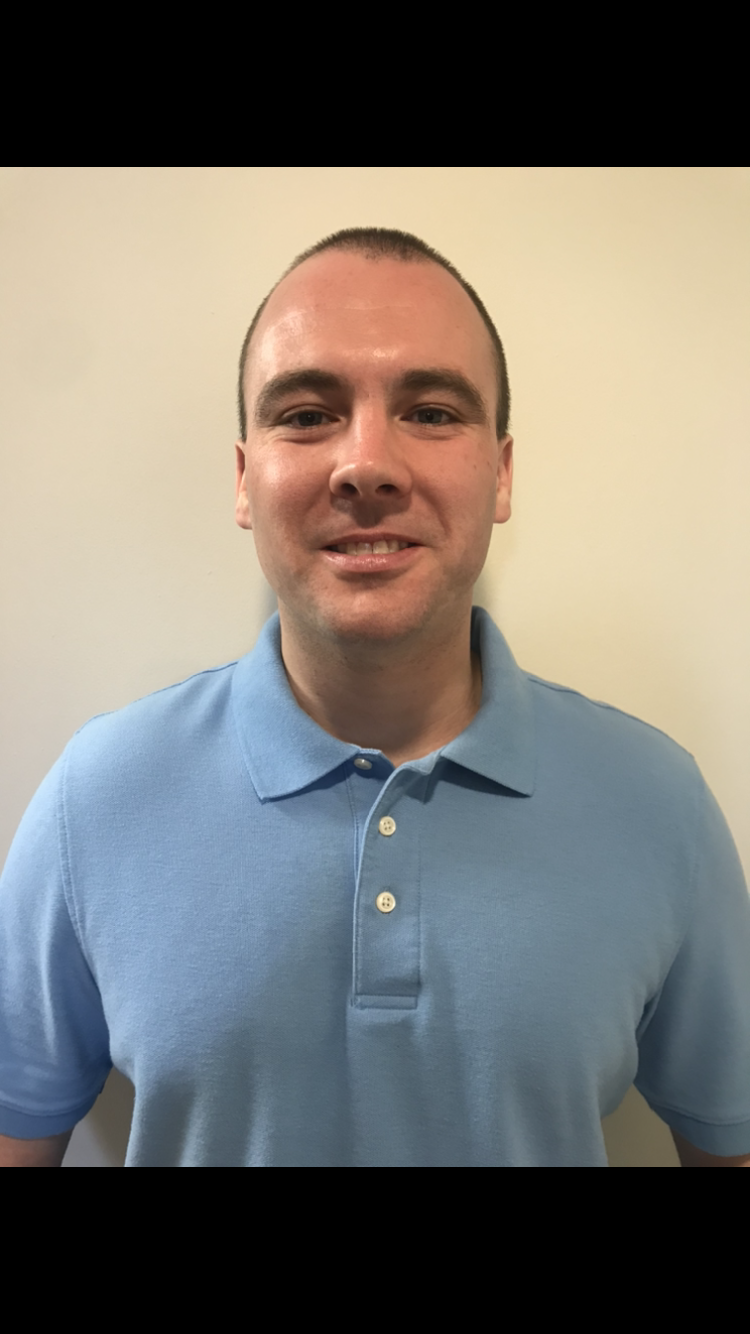 Colin Newby is a freelance writer from Delaware County, PA covering the Philadelphia Flyers for The Hockey Writers. He is an encyclopedia of useless sports knowledge with an uncanny ability to rattle off Flyers goaltending stats from 2004 and every Stanley Cup winner during his lifetime. The depths of his knowledge stem from spending his entire life following the Flyers and the NHL, from fan favorites like the "Legion of Doom" and Claude Giroux to forgotten journeymen like Andy Delmore and Branko Radivojevič. He joined the Professional Hockey Writers' Association (PHWA) in 2022.
Colin also covers the Philadelphia Eagles and works for 97.5 The Fanatic in Philadelphia.