Wanted: Someone who is passionate about sports and has an unlimited source of wealth to own the first professional sports franchise in Las Vegas.
No, Bill Foley didn't answer an Internet posting to become the owner of the Vegas Golden Knights, but he's a no-nonsense entrepreneur that has followed through on several out-of-the-box business ideas and quickly turned them into worldwide successes. Foley isn't afraid to get his hands dirty in the process, which is refreshing to see. Guaranteed, no other billionaire is having more fun building a startup from the ground up than him.
Hockey fans have seen too many corporate talking heads run their favorite NHL franchise like a Fortune 500 company. Often, their decisions are based solely on gaining profits for the club's shareholders rather than doing what is best for the fans.
Foley is All About Hard Work and Accountability
Foley isn't your typical billionaire, as he didn't have a trust fund to fall back on if one of his early business ventures failed. He seems like an individual that gets his morning coffee at the local convenience store rather than waiting in line at Starbucks. Foley looks comfortable wearing either a nice crisp t-shirt and jeans for an early-morning stroll or a freshly pressed three-piece suit heading into an NHL Governor's meeting.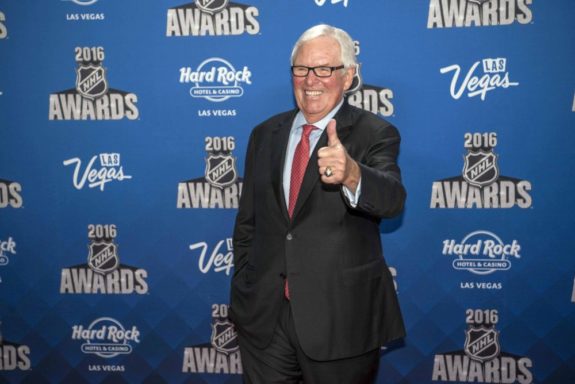 His resume is quite impressive: He's a graduate of the United States Military Academy and former CEO of Fidelity National Financial and Black Knight Financial Services. Foley's work ethic is a byproduct of growing up on his family's ranch in Austin, Texas where the chores must be done daily regardless of your condition.
Patience is a virtue, but it doesn't align with Foley's business motto of never getting derailed from the goal at hand. Employees are judged by the integrity of their work except when they become distracted and fail to stay on target.
He understands that mistakes are going to be made, but the great employees are able to move on and be ready to work the next day. He acknowledged his own mistakes during the process of trying to secure an expansion franchise from the NHL in an interview with Runrebs.com:
"When we started the ticket drive, we were very naive. We spent a lot of money on things we probably didn't need and over invested," said Foley. "I justified my actions by saying we're going to spend money on drive at some point. We messed up a little bit, and spent $100,000 when we didn't really need to do that."
The most agonizing lesson he learned in business was when he owned a title insurance company in the mortgage industry during the collapse of our nation's economy in 2008. Foley learned real fast how tough it is to sell a product while the world is crumbling around you. All during the process, he maintained his decency, which is rare in today's business climate.
The Business Model is in Place
Easily, Foley could be managing his other investments and let others handle the day-to-day operations of running an NHL franchise, but that isn't his style.
Las Vegas can expect him to do everything possible to make the Golden Knights a playoff contender, even if it means being a bit unconventional in the approach to obtaining his goal.
He won't need any help to run the business side of the franchise as he will use the same managerial model from his other businesses. He surrounds himself with a staff that communicates with one another and isn't afraid to offer an opinion on something they feel strongly about.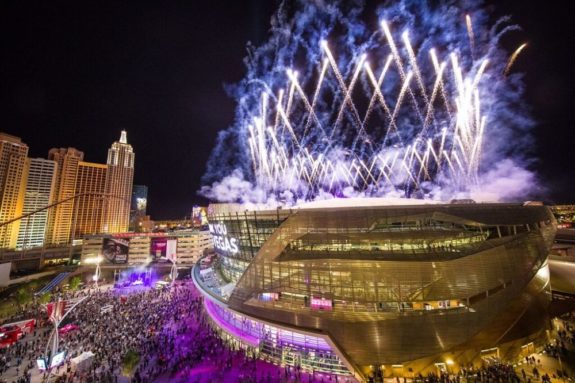 Foley is trying to change the perception of Las Vegas to the outside world and doesn't take lightly the responsibilities that come with owning the first professional sports franchise in town. He feels if the team can have immediate success, it will have an impact.
"Our long-term plans include getting the Las Vegas community engaged with the Golden Knights. Part of the plan to ensure their involvement with the team is being competitive on the ice," said Foley in an interview with Sports Business Daily Journal.
He pledges to work with local officials and develop more youth hockey programs. A plan is in place to grow the sport in Las Vegas, now he must execute it by providing an exciting product on the ice each night at the T-Mobile Arena.
Ultimately, if the Golden Knights fail to make an impact, then the fans have only Bill Foley to blame.
And that's the way he wants it.