There will be a lot happening this offseason highlighted by two drafts in the month of June. The 2017 NHL Entry Draft and Las Vegas expansion draft will take place in a span of four days. The expansion draft will come first on June 21 then the entry draft takes up two days on June 23 and 24.
For the Columbus Blue Jackets, their priority this offseason will likely be to re-sign their top three restricted free agents in forwards Alexander Wennberg and Josh Anderson along with goaltender Joonas Korpisalo. They're not three incredibly big names to the hockey world but for the Jackets, they're all important pieces to the puzzle.
The Top Three RFAs Who Should Be Re-Signed
Alexander Wennberg
The 22-year-old is coming off a career year after scoring 13 goals and 46 assists. His career highs across the board have opened up the door for him to receive a nice payday potentially. But I think the Jackets want to make sure he can continue to produce like he did this year.
The Jackets are currently pondering if Wennberg can be the top centerman they're lacking. I think they can find out with a two-year deal worth $7 million total. In those two years, they can evaluate Wennberg's status and truly discover if he is the No. 1 center they need.
Josh Anderson
In his rookie season, he tallied 17 goals. That's impressive for a guy that spent most of the year on the third or fourth line. His ability to produce while throwing the body around makes him a valuable asset to the Jackets. Hopefully, he doesn't get drafted by Vegas and if he doesn't, look for the Jackets to re-sign Anderson for three years at around $2 million a year.
Joonas Korpisalo
As long as Bobrovsky is in Columbus and is healthy, Korpisalo will be the backup goaltender. That doesn't mean that he isn't important. Korpisalo has shown he can be a capable NHL goalie with elite starter potential. But this season, he took a step back with a drop in his goals-against average and save percentage.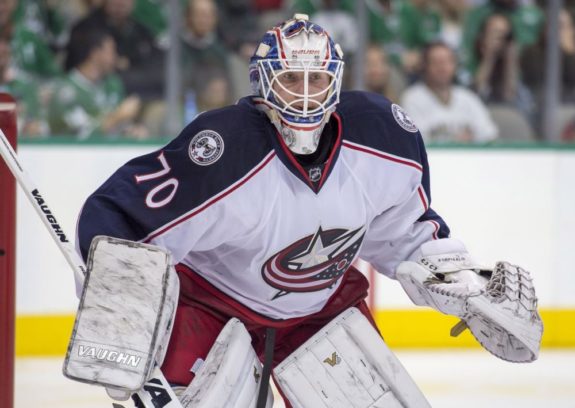 Regardless of his play this season, he is still in line to be the Jackets backup for at least a few years. The Jackets will probably sign Korpisalo to a three-year extension somewhere in the vicinity of $1 million annually.
Is the Salary Cap an Issue?
Depending on how the Jackets handle their new contracts, re-upping their top three free agents may be difficult. As the NHL salary cap sits right now, the Jackets are flirting with the maximum. But it is projected that the salary cap will increase once again next season from $73 million to a potential $76 million. This would help the Jackets tremendously in their efforts to re-sign Wennberg, Anderson and Korpisalo.
After signing these three players to new deals, the Jackets will be over the current salary limit. But again, with the cap on the rise next season, the Jackets don't have to fear as much. According to CapFriendly, after signing the above three to the contracts I have predicted for them, the Jackets would be at $74,308,333. That is the cap hit after only signing those three guys, though, and that is already over the current salary cap. If they want to extend new contracts to their other RFAs, they might have to get creative.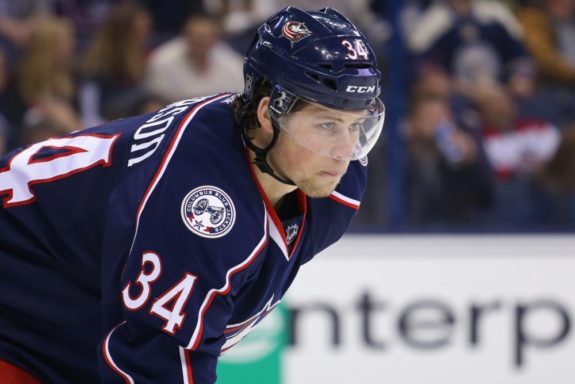 It should be noted that I also predict Jackets prospects Pierre-Luc Dubois and Keegan Kolesar to make the roster next season. Their entry-level deals are computed into that total. What isn't factored into the salary total is the one player from the Jackets who will be selected by Vegas in the expansion draft. Anderson or Korpisalo could end up being the player taken but I think Anderson gets protected by the Jackets and Vegas passes on Korpisalo. Whichever player Vegas does take, albeit hurtful to the Jackets team, will assist Columbus in bringing them down from the salary cap limit.
Look for the Jackets to start re-signing some of their RFAs in the coming weeks. Also, keep an eye on them to see if they make any other moves as well. They very well could make a trade or two since they're a little cap-strapped at the moment. All in all, it could be a pretty busy summer for the Blue Jackets.