Temper the expectations, not the enthusiasm. Wise words from Sportsnet's Tim Micallef when discussing the Edmonton Oilers.
Since the team was ripped to shreds by their head coach, their record is 3-0 including a party-spoiling shutout of the Winnipeg Jets at the Heritage Classic. Going into action on Tuesday, the Oilers were tops in the Western Conference, and second overall in the NHL. That's not the usual position for this team after six games. It's hard not to get excited. And it's more than just the record. It's the response by the team, and specifically Cam Talbot, since the 6-2 drubbing at the hands of the Sabres. Question is, are they for real?
Don't Overreact To a Small Sample Size
October is usually the worst time to evaluate a team, whether for good or bad. It's so soon into the season. Players are still settling into roles. Guys are finding their game legs. Coaches are looking for chemistry. A team's record during the season's first month isn't always indicative of who they are really are, though it doesn't mean it's not who they are. It's so easy to get really high or low, and that's always dangerous. Any lengthy streak, whether it be one of winning or losing, doesn't necessarily tell the whole story. But in the case of the Oilers, it's okay to be excited over their start.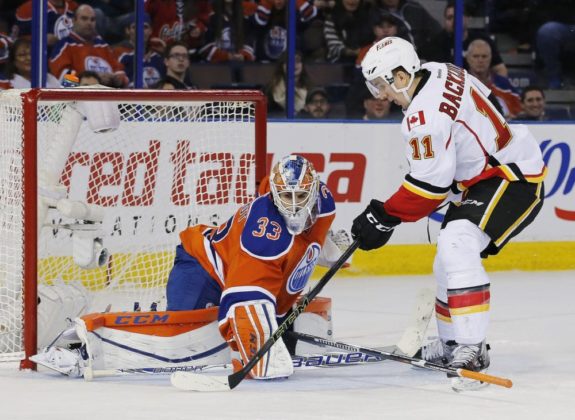 Besides the anomaly against Buffalo, the Oilers have won all their games in regulation. They've allowed 10 total goals in those five games. And the numbers have gone down in each win (4-3-2-1-0). Including the Sabres game, they've scored 23 goals, tied for second in the league with the Montreal Canadiens. In fact, their overall goal differential on the season is plus-7, and they stand alone in second place. But it's only been six games — a tiny percentage over the course of an 82-game season. The positives, however, are getting fans happy.
Connor McDavid leads the way with four goals, but there are 12 players with at least a goal, including the surprising Tyler Pitlick, who has three. Depth scoring is something that the Oilers have lacked in years past, and the departure of Taylor Hall appeared to thin that out even more. Thus far it hasn't been an issue.
In the goaltending department, Cam Talbot bounced back nicely after the Sabres debacle and now has a 2.75 goals-against average. He currently leads the NHL in wins.
Are the Oilers Finally Trending Upwards?
David Staples of the Edmonton Journal wrote a piece depicting all of the things that are going right for the Oilers so far this season. He cited their positive goal differential, their ability to generate more quality scoring chances, and their three legitimate defence pairings, among other things. Certainly a big positive about this team is the fact that guys aren't being forced to play above their heads, which was an Achilles' heel of this team for years. A big factor is the presence of Kris Russell, who has provided a lot of stability on the back end. Granted, he's no darling of the analytics crowd, but what counts is that he's helping the team be better.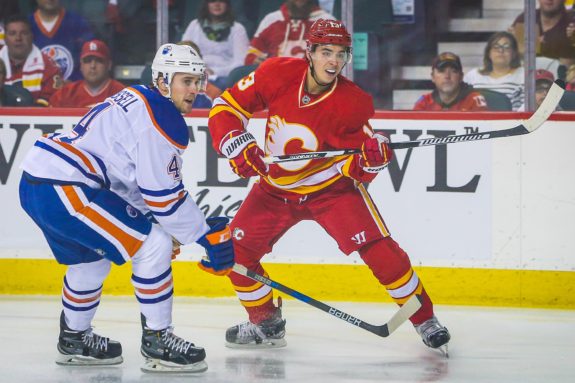 Two of the biggest areas that the Oilers had to improve upon was the blue line and overall team toughness. It appears those areas have been covered, at least for now. Staples noted how there aren't any big weaknesses on the roster, though a losing streak might expose a few really quickly.
"So are the Oilers for real? Of course, this team isn't going to win five out of six games all year, but if being for real means challenging for the playoffs in March and April, numerous arrows are pointing up."
Agreed.
The Oilers might not make the playoffs. But being in contention come the end of the season is a huge step forward. There are still some question marks, however. For example, Jesse Puljujarvi.
He hasn't looked completely out of place, but would some more seasoning in the AHL help him? If they do send him down, their right-wing depth will take a big hit. He'll have to be replaced. And what about Ryan Nugent-Hopkins? He's had some good looks, and good set-ups, but he's powered no goals and two assists through six games. If he's supposed to be the team's second line centre, that's simply not good enough.
Be Prepared for an Emotional Rollercoaster
The Edmonton Oilers fan base is starved for a winner. If you want to be happy over the team's current status, go right ahead. There hasn't been much to cheer for lately and this is worthy. But it comes with caution. Many a team has gotten off to a rip-roaring start, only to come crashing back down to earth. December/January is the time where true evaluations can take place. Oilers fans know better than anyone what a significant injury can do to a season. They know how inconsistent goaltending can hinder team growth.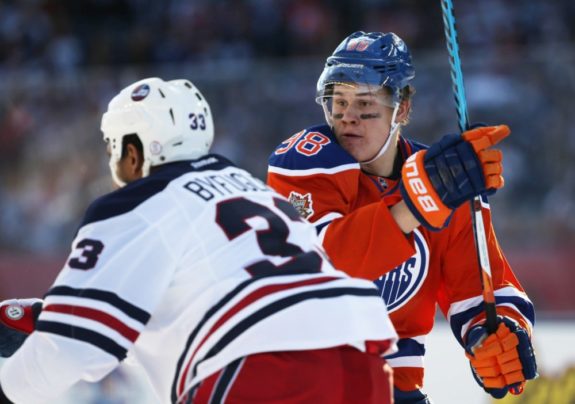 There are going to be losing streaks, as well as winning streaks. There are going to be games where the team puts in a poor effort. There will be frustrating games, losses that should have been victories, wins they had no business obtaining, and performances that make you want to bang your head against a table.
One thing is for sure: coach McLellan won't tolerate sub-par play. He knows what his team is capable of, and he's going to push them to get there.
The worst thing to do is assume that the Oilers have turned a corner, and all the pain of the past is behind them. It's not that simple. It's great that they're putting points in the bank, because all games count for the same whether they're played in October or in March.
A huge key for this team will be Cam Talbot. He's shown flashes that he can indeed be a legitimate starter in this league, but with him, it's all about consistency. Can he provide quality goaltending over the course of the season? Can he put his team in a position to win on a nightly basis?
---
Complete Oilers Coverage From THW
---
Those kinds of questions can't possibly be answered now. But over the past few games, he's been impressive. No doubt the impending birth of this children was weighing on his mind early in the season. Perhaps now it's all clear sailing ahead.
In any case, it's okay to be happy when your favourite team wins. It's important to celebrate the little signs of improvement. But the Oilers will continue to be tested as the season wears on. And a hot start won't mean anything if it's not paired with a strong finish.