Hockey is a sport, but it's also a business. Players are acquired and traded every day. If you're a hockey fan, you've most likely experienced that horrible feeling of watching your favorite player leave to play somewhere else. But if you've ever wondered what happened to some of your favorite Minnesota Wild players, here's your answer:
Andrew Brunette
Andrew Brunette played over 1,100 games in the NHL, spending 489 of those games with the Minnesota Wild. Brunette was a staple for the Wild both on and off the ice during his time here, as well as a fan favorite.
Brunette left Minnesota after the 2010-2011 season and joined the Chicago Blackhawks on a one-year contract. Brunette played in 78 games and scored 27 points throughout the season. After that, Brunette later announced his retirement from professional hockey on February 13, 2013. The ex-Wild winger then took a job as Hockey Operations Advisor for his former team and a year later became an assistant coach for the team.
Brunette is now in his first year as an assistant coach with Minnesota and can often be seen behind the bench chatting with current players. He and his wife live in Lake Elmo with their golden retriever.
Cal Clutterbuck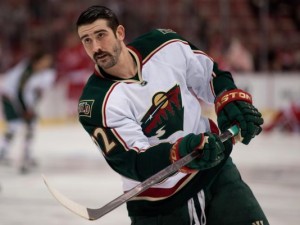 Oh, Cal Clutterbuck. I must admit, this gritty former member of the Wild was always a favorite of mine. His physical play made him fun to watch, at least while he was playing for your team. Now he's probably just annoying to play against.
After spending six seasons playing for Minnesota, the New York Islanders acquired Clutterbuck in exchange for Nino Niederreiter. Clutterbuck is now an alternate captain for the Islanders and has played in 140 games over two seasons. This ex-Wild is signed to play two more years in New York.
Marian Gaborik
Who could ever forget Marian Gaborik. I'm not going to lie, I was pretty in love with Gabby when I was a child, as I think many Minnesotans were.
Gaborik was drafted third overall by the Minnesota Wild in the 2000 NHL Entry Draft. The native of Slovakia then spent the next eight seasons with the Wild, becoming the all-time leading goal-scorer for the team with 219.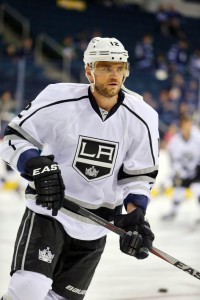 At the end of the 2008-09 season – the final year of Gaborik's contract – the Wild and Gaborik began negotiations for a new deal, but nothing could be reached. Gaborik turned down a 10-year, $80 million contract. Shortly after, the Wild began looking for a trade. Neither a contract nor a trade happened and Gaborik left Minnesota in 2009 as a free agent. He was the last original player.
After leaving Minnesota, Gaborik bounced around with the Columbus Blue Jackets and New York Rangers before settling with the Los Angeles Kings. The former Wild player helped the Kings to a Stanley Cup in 2014, leading the team with 14 playoff goals. He then resigned with Los Angeles in the summer of 2014, agreeing to a 7-year deal.
Brian Rolston
Rolston, a native of Flint, Michigan, signed with the Minnesota Wild in the summer of 2004 as an unrestricted free agent. Rolston was an integral part of this team during the time he spent in Minnesota. During the three seasons he spent with the Wild, he was named captain multiple times, selected for the All-Star game in 2007, and quickly became one of the all-time leading goal scorers for Minnesota (he currently is number 5 with 96).
In 2008, Rolston's rights were traded to the Tampa Bay Lightning. The Lightning failed to negotiate a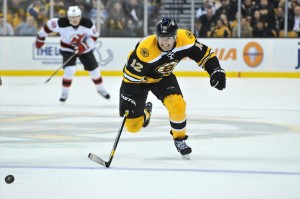 contract, so Rolston became a free agent and signed a 4-year deal with the New Jersey Devils a day later on July 1, 2008. Rolston then spent time with the New York Islanders and Boston Bruins before finally calling it quits in 2013.
Brian Rolston is now a member of the Arizona Coyotes' pro scouting staff.
Wes Walz
Walz began his time in Minnesota by signing a contract with the Wild when it was just beginning as an expansion team in 2000. Walz returned from four years playing in Switzerland and quickly became a favorite of Jacques Lemaire's.
Wes Walz was a huge part of the Wild's playoff push in 2003, scoring seven goals and six assists in 18 games.
After spending seven seasons with Minnesota, Walz retired in 2007 due to personal reasons. He then went on to become an assistant coach with the Tampa Bay Lightning for three years before returning to Minnesota. Walz is now a sports analyst on Fox Sports North. He also is the head coach for the East Ridge High School girls' hockey team.
Honorable mention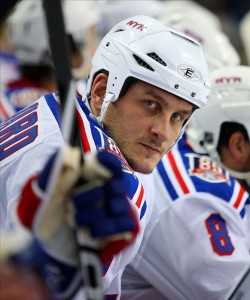 Obviously there are way too many former players to name them all here, so this is just a random selection. However, I would like to include Derek Boogaard in this list somehow, because he was a favorite of many and will always stay in the memories of Minnesota Wild fans. He was an outstanding guy both on and off the ice and will never be forgotten in the State of Hockey. I just don't feel right writing a section about where he is now.
John Branch, however, wrote a terrific book about Boogaard titled "Boy on Ice," which is a great read if you're looking to learn more about Boogaard's life.
So with that being said, who is your favorite?
[yop_poll id="8″]