Only in 2020 are the "dog days of November" a thing in the NHL, but here we are. At a time when we should be starting to identify meaningful patterns and trends in a young 2020-21 season, the free-agent frenzy has quieted, player movement has slowed and the looming uncertainty over the start of the upcoming season leaves hockey feeling rather distant.
In other words, it's the perfect time to dig deeper and learn more about the people under the helmets and pads. Beyond the focus on results and stats, it's easy to forget that hockey players can be pretty darn interesting, with colorful personalities and fascinating life stories to share. The Vegas Golden Knights are no exception. From celebrity connections to unconventional upbringings to harrowing tales of resilience, there are plenty of compelling stories to be told about the men who sit in the dressing room at T-Mobile Arena.
Here are some interesting things that you may not know about some of your favorite Golden Knights:
1) Shea Theodore Was Saved By a Random Drug Test
Shea Theodore thought it was a little strange when he was summoned for a second drug test at the World Championships in 2019. As he told The Player's Tribune last year, he was not prepared for the news that he had been flagged for the hormone hCG, which is typically found in pregnant women. In some cases, however, it serves as an indicator of testicular cancer. Theodore did, indeed, have testicular cancer, but catching it early made the subsequent procedure and recovery fairly routine.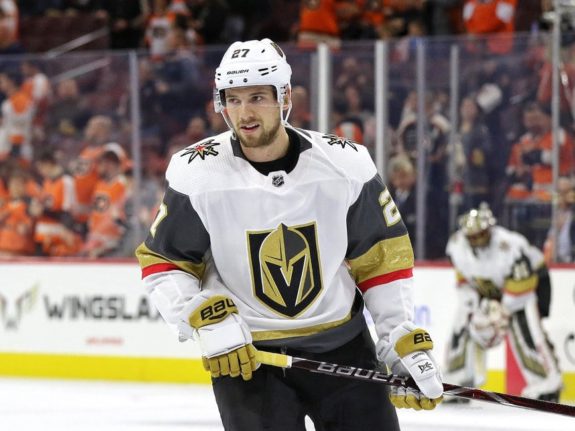 If the Golden Knights blueliner not been playing in the tournament but had been home for the summer, who knows when it would have been detected. It turns out, winning the silver medal with Team Canada was the second-best thing to come out of the World Championships for Theodore.
2) Ryan Reaves Has an Interesting Bloodline
Known as one of the last remaining enforcers in the NHL, Ryan Reaves comes by his tough-guy reputation honestly. His dad, Willard Reaves, won a Grey Cup and earned Most Outstanding Player honors in the Canadian Football League (CFL) and enjoyed a short stint in the NFL. His brother, Jordan, is a defensive lineman for the CFL's Saskatchewan Roughriders. But, the toughest member of the Reaves clan might be Ryan's great-great-great-grandfather Bass Reaves, the first black lawman west of the Mississippi River.
3) Marc-Andre Fleury Knows Something About Commitment
In July, exactly one month before his agent Allan Walsh's infamous 'stabbed in the back' tweet, Marc-Andre Fleury celebrated his eighth wedding anniversary with his wife Véronique Larosee. Eight years is just part of the 20 years that the two have been together; they started dating at age 15. To put that in perspective, they began dating before Fleury's teammate Cody Glass was born.
4) Max Pacioretty Has a Legendary Appetite
Despite what Max Pacioretty's 'Wolverine' nickname might suggest, the veteran winger actually isn't a fan of comic books. Instead, it is largely due to his quick healing power, although it could also be a nod to his voracious appetite. During his time as captain of the Montreal Canadiens, he admitted to the Montreal Gazette, "The other day for breakfast I had 12 pancakes, a couple sandwiches for lunch and seven tacos for dinner." (from 'Five things you may not know about Max Pacioretty', Montreal Gazette, 09/18/15).
5) Peyton Krebs Isn't the Only Rising Star in the Family
What do Wayne Gretzky, Bill Barilko and Peyton Krebs have in common? They are hockey players who have had songs written about them.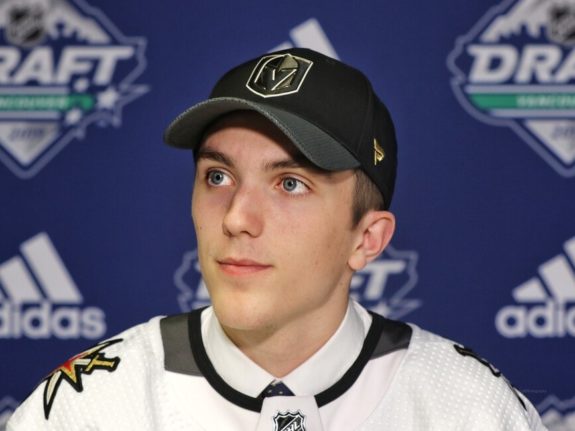 Krebs' musical tribute is personal, his 23-year-old sister Maddison is a burgeoning country singer in Nashville who wrote "Younger Brothers" to pay homage to Peyton, as well as Dakota and Dru Krebs. Maybe one day we'll see an NHL Awards ceremony with Peyton winning hardware and Maddison performing.
6) Alex Pietrangelo Got His Head Shaved to Support His Niece
The worst haircut Alex Pietrangelo ever got might have also been the best. In 2014, Pietrangelo's five-year-old niece Ellie Kannel was undergoing chemotherapy for Wilm's Tumor, a rare form of kidney cancer found in children. To support her and boost her spirits, the then-St. Louis Blues defenseman had Kannel shave his head. Since then, Pietrangelo has been actively involved in raising money for cancer charities, including the NHL's Hockey Fights Cancer initiative.
7) Robin Lehner Suffered a Panic Attack During a Game
Long before he joined the Golden Knights via trade, Robin Lehner had his first big night in Vegas at the 2019 NHL Awards. The Swedish goaltender won the William M. Jennings Trophy for sporting the league's lowest goals-against average and the Bill Masterton Award for courage and perseverance.
The Masterton was in recognition of his public battle with mental health issues and substance and alcohol abuse. On March 29, 2018, Lehner suffered a crippling panic attack during the second intermission of a game against the Detroit Red Wings, rendering him unable to return to the crease. The veteran netminder has since reached out for help and has remained on the right track through stops with the Chicago Blackhawks and Vegas.
8) Sibling Rivalry Looms Large for Mark Stone
For the past eight seasons, Mark and Michael Stone have plied their trade in the NHL, so head-to-head battles between the siblings have become commonplace. That was far from the case ten years ago when the two faced off in the semifinals of the 2010 Memorial Cup, Canada's national junior hockey championship.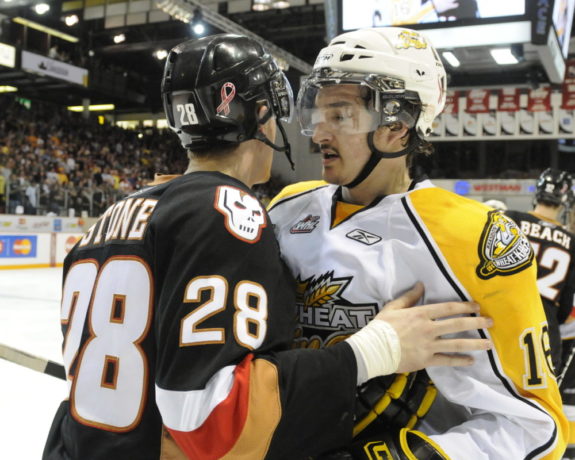 Mark's Brandon Wheat Kings – coached by Vegas GM Kelly McCrimmon – bested Michael's Calgary Hitmen in a game played just over two hours from the family's hometown of Winnipeg. Mark's bragging rights, however, were muted after they were crushed 9-1 in the final by a loaded Windsor Spitfires team featuring Taylor Hall, Cam Fowler and Adam Henrique.
9) William Karlsson Doesn't Exactly Live Up to His Nickname
When you watch William Karlsson and his elite skills and game-breaking speed on the ice, it's easy to see why his "Wild Bill" nickname suits him. Off the ice, however, the nickname is ironic. In truth, Karlsson doesn't have much of a wild side, exuding more of a quiet, low-key presence without much need for excitement beyond his skating speed. "I've very vanilla, yeah?" admitted Karlsson in a 2018 interview with the Toronto Sun. (from 'The legend of Wild Bill: William Karlsson is hockey's most unlikely success story', Toronto Sun, 03/16/18).
10) Gordie Howe Helped Cody Glass Travel to Europe
Cody Glass has grown up enjoying a close family bond with his dad Jeff and older brother Matthew, but the one thing the family didn't have was a great deal of money. So, when Cody's amateur team was planning a trip to Europe in 2011, he didn't think he'd have the opportunity to join them. That was until coach Travis Howe, who just happened to be the grandson of "Mr. Hockey" Gordie Howe, stepped in. The coach gifted Glass two autographed jerseys of his grandfather for fundraising purposes, enabling the young prospect to collect enough money to afford the trip. (from 'Behind the Glass', Winnipeg Sun, 06/12/17).
Vegas president George McPhee and McCrimmon have long emphasized the importance of having high character guys to build around. And true to their word, the Golden Knights executives have assembled a group of quality, albeit perhaps quirky, individuals who have reached the top of their sport as a result of the influence of those close to them and what they've had to overcome. In short, these are some pretty interesting dudes.
---
---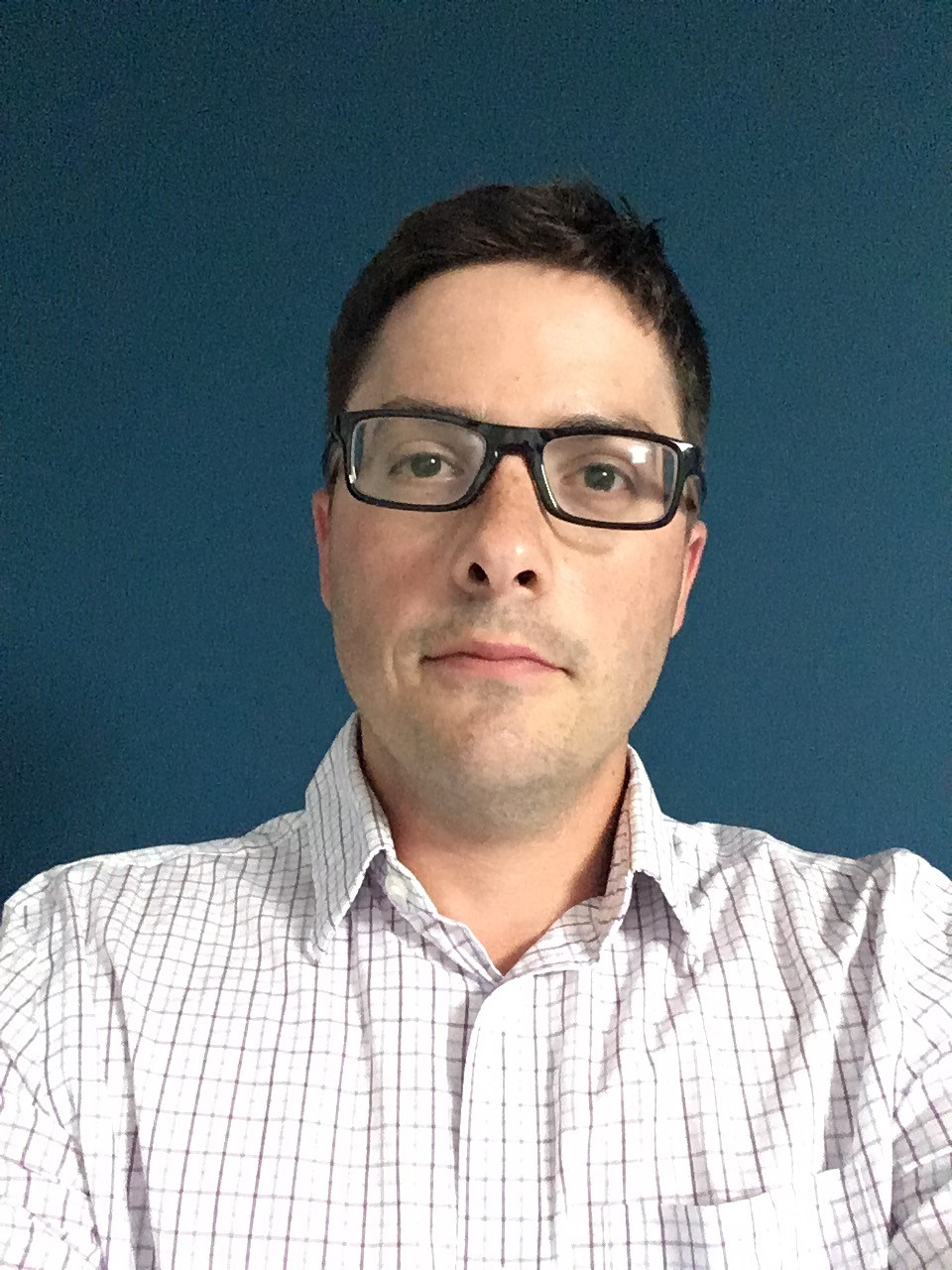 I may be a Leafs fan at heart (I've witnessed their highs and lows first-hand as a Scotiabank Arena employee), but I'm also a veteran freelance sportswriter who loves a good story. And there's been no better story in hockey over the past few years than the Vegas Golden Knights. I'm excited to be covering the NHL again on the Golden Knights' beat.