The Vegas Golden Knights are exactly where nobody thought they'd be at the 2017-18 NHL trade deadline. I'm probably the only exception worldwide. The hope for veteran players to perform admirably enough to warrant a nice return from a squad beefing up for the postseason has given way to a buyer's mentality and Stanley Cup aspirations.
Many reports state that Vegas was deep into discussions with the Ottawa Senators regarding a deal that would make Erik Karlsson the newest Golden Knight. While that didn't come to fruition, Vegas general manager George McPhee was aggressive at the deadline, sending a clear message to the rest of the hockey universe that his squad is trying to win the whole thing in season one.
Three new names join the Golden Knights organization. Are these moves that significantly better position Vegas for a deep playoff run? Or has the historic early success of the Golden Knights made McPhee crazy with power?
In: Ryan Reaves, RW; 2018 4th-round pick
Out: Tobias Lindberg, LW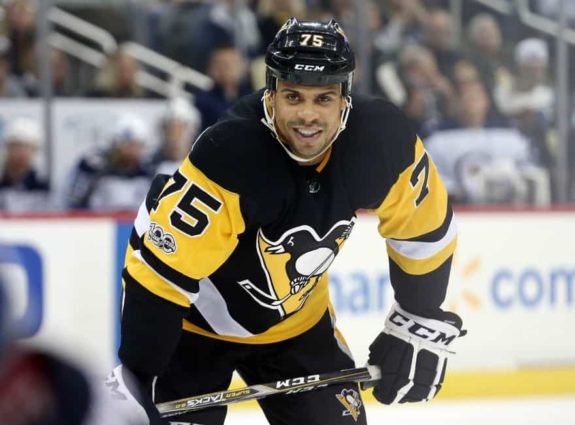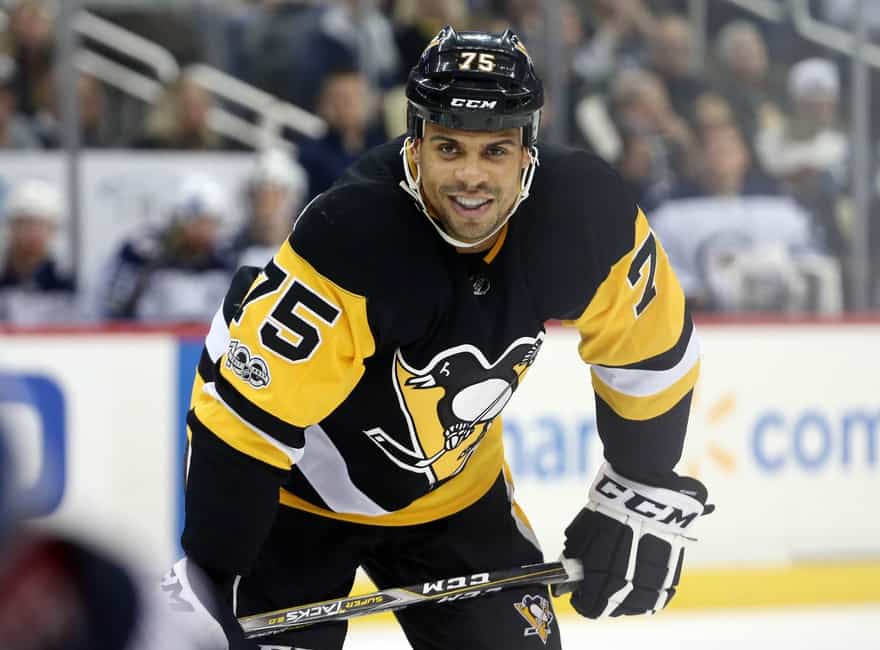 Why it works: Vegas was the third team in a deal that helped Derick Brassard get from Ottawa to Pittsburgh. In exchange for that $2 million hospitality, the Golden Knights get a bruiser in Reaves and a draft pick for the low cost of Lindberg. Lindberg was acquired in the deal that sent goalie Calvin Pickard to Toronto. So in case you haven't been writing this down, Pickard, a netminder VGK was going to dump anyway, turned into the 31-year-old Reaves who has 36 career playoff games under his belt.
Why it doesn't: Reaves just joined a team that has an awfully tough lineup to crack, and he wasn't playing a ton of minutes already before he left the Penguins. He averaged 6:45 on the ice in Pittsburgh, his lowest since playing 6:32 in St. Louis over five years ago, and a far cry from the 8:53 he was getting last year.
Verdict: It works. I don't know exactly how it's going to work, but it works. The price is right for a guy like Reaves who brings a unique element of toughness the Knights could use as they gear up for the postseason. It may take some savvy lineup maneuvering from head coach Gerard Gallant but we've already seen his masterful work on display several times this season.
In: Philip Holm, D
Out: Brendan Leipsic, LW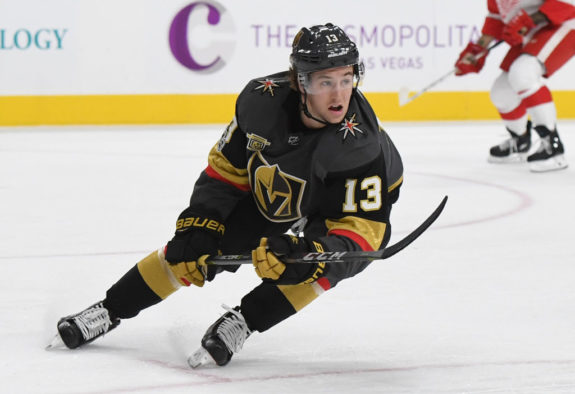 Why it works: Leipsic, for as well as he played, just couldn't seem to get much traction on the stat sheet this season. Fans were treated to flashes of what's to come, but in 44 games that only added up to a pair of goals. That and the impressive play of Tomas Hyka upon being called up from Chicago last week makes Leipsic expendable. In exchange, they get a promising young defenseman, a position that should, as of today, be of greater concern for the organization.
Why it doesn't: The contract for Leipsic was a friendly one, after this season he'll have one more left at $650k. So it's not as if a decision had to be rushed. He's proved to be very creative when handling the puck, and he could have proved to be a value signing, long-term, as the Golden Knights may struggle to re-up so many guys putting together career years.
Verdict: Adding depth on the blue-line is absolutely the right move if this Golden Knights team is serious about seeing how deep they can go in the playoffs. While this move may seem relatively minor at first, it's another example of Vegas refusing to be passive but not getting reckless with its personnel changes.
In: Tomas Tatar, LW
Out: 2018 1st-round pick; 2019 2nd; 2021 3rd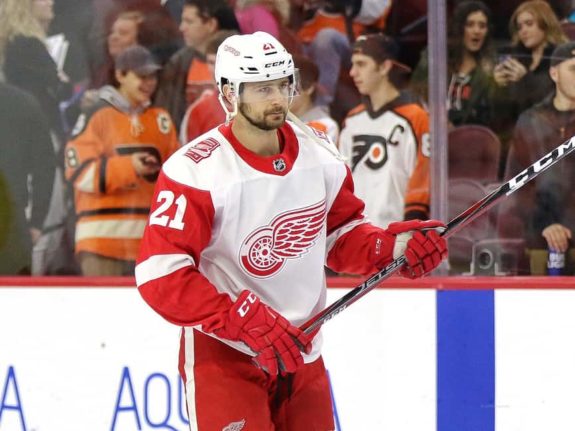 Why it works: This was the most polarizing Vegas move of the deadline. With the deal, the Golden Knights add a scorer who will, in all likelihood, top twenty goals for the fourth consecutive year before the season is out. His top mark was 29 three seasons ago. Additionally, they've got the 27-year-old under contract for a while. He's locked up until after the 2020-21 season and will earn an AAV of $5.3 million.
Why it doesn't: Boy, the Red Wings got a good haul for this guy. One has to wonder if this is what Detroit got for Tatar, what could Ottawa possibly have been asking for to move Karlsson? It's a great move for Detroit, who showed that they are completely committed to their rebuild. For Vegas, it's mortgaging a little bit of their future on a guy that many are unsure will make the roster substantially better.
Verdict: It works. I'm a Vegas superfan, but I was able to put my allegiance aside and truly look at this objectively, and I mean it, this move works. Firstly, McPhee acquired all of these picks to spend them. So he's spending them. And he's spending them on guys I suspect he's had his eye on for awhile. Tatar, like Reaves, is a guy that was protected prior to last year's expansion draft. Relocating to Vegas seems to have elevated the play of so many. With Tatar's baseline being what it is, it could prove spectacular to witness what he can produce when surrounded by the right people.
Las Vegas local covering Golden Knights hockey since 2016.
Ball State University '05
Other work:
Credentialed NBA writer covering the Phoenix Suns,
Credentialed NCAA football writer covering the UNLV Rebels