It's not often we find a team as perfectly built as the Vegas Golden Knights are this season. Sure, you have teams such as the Tampa Bay Lightning and Toronto Maple Leafs who house an absolutely insane roster, but seeing as I write about the Golden Knights, were gonna keep the focus on Sin City.
When you have such star players, who I must say have been more than delivering, naturally, talk about possible NHL Awards wins is gonna come up. The Golden Knights not only house one of the most complete lineups in the NHL, they also house many NHL award-winning candidates.
So, without further ado, let's take a look at candidates on the team who have a good shot at winning an accolade come season's end.
Vezina Trophy – Marc-André Fleury
No one was ready for the resurgence of play Marc-André Fleury has showcased through nine games this season. He has easily been the best goalie for the Golden Knights, further pushing the narrative he deserves to be the number one goalie in Vegas. His solid play has drawn applause from hockey pundits across the league, and has shown us that even though he is 36, he still has plenty left in the tank.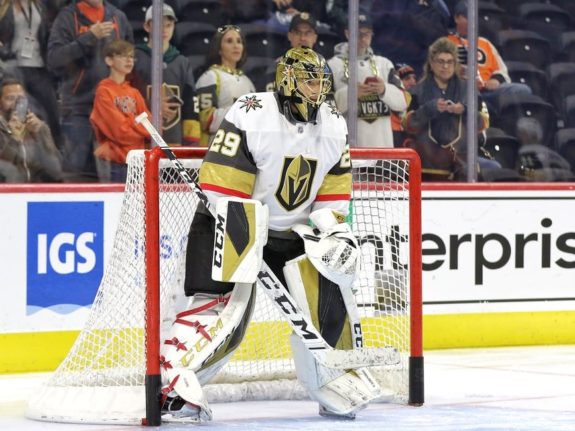 As I said above, Fleury has been stellar his first nine games this season, winning seven of those contests, as well as posting a 1.56 goals against average (GAA) to go along with a .937 save percentage (SV%). For reference, during the last shortened season, the lockout shortened 2012-13 season, Sergei Bobrovsky took home the Vezina Trophy. Bobrovsky captured the award by posting a 21-11 record, as well as a 2.00 GAA and a .932 SV%.
If Fleury were to continue his dominant play, while also manning the net for the majority of the Golden Knights games this season, I would have him as a shoe-in to capture the Vezina this season. He seems to thrive in shortened seasons, as he posted a 23-8 record during the last one.
With an outstanding Golden Knights defence in front of him, Fleury is primed for success and should be excited about the possibility of capturing the first Vezina Trophy of his career. It would be a sweet reminder to all who doubted him at the beginning of the season that he is still one of the NHL's very best. If there's anything hockey fans love, it is a good comeback story, and Fleury is currently writing his as we speak.
Hart Trophy – Mark Stone
Mark Stone, along with a Jonathan Marchessault, are the spark plugs that jolt the Golden Knights' offence. Stone was looking for a new home when it was clear his former team, the Ottawa Senators, wouldn't be offering him a contract extension. It's safe to say he's found a home in Vegas. Easily becoming one of their top contributors since arriving, he epitomizes what it means to be a Golden Knight. He has led his team to a first place record in the West Division, as well as leading them in points, as he has 16 in 14 games.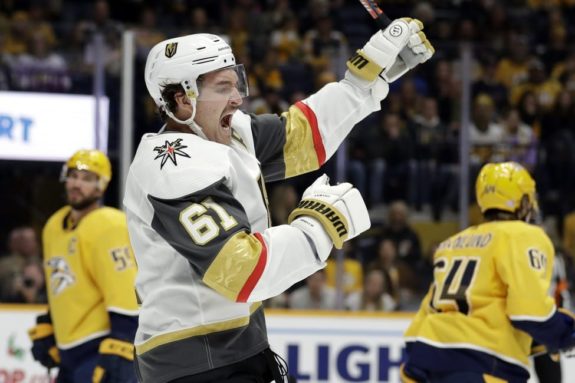 Although he may eventually fall short to Connor McDavid or Auston Matthews, Stone should see himself finishing in the top five for voting. The first captain in Golden Knights history, he has been on fire since the start of the season, and has easily been one of the best players in the NHL.
During the 2012-13 shortened season, Martin St. Louis surprised everyone and captured the award, as he had himself a resurgence year, posting 60 points in 48 games at the age of 37! Well, Stone is currently 28, in the prime of his hockey-playing career and is playing the best hockey of his life. He has everything going for him, and if he can keep up his more than a point-per-game pace I could easily see him slipping in as the Dark Horse winner of the Hart Trophy.
Norris Trophy – Shea Theodore
Who would've thought that a "throwaway" player from the Anaheim Ducks would turn into a "shutdown" defenceman in only a couple year's time? Shea Theodore quickly became the Golden Knights' "go-to" defenseman, along with Nate Schmidt, during the past three seasons. This season he has been overshadowed by the signing of mega star Alex Pietrangelo, but don't pay any less attention to the Langley, B.C-native.
Through 11 games this season, Theodore has posted 11 points, as well as a plus/minus rating of plus-7, good for second on the team. The last player to win the Norris Trophy during a shortened season was none other than P.K. Subban, who posted 38 points, to go along with a plus-12 rating in 42 games that season.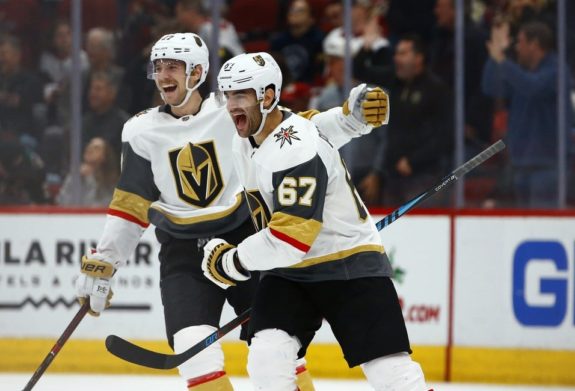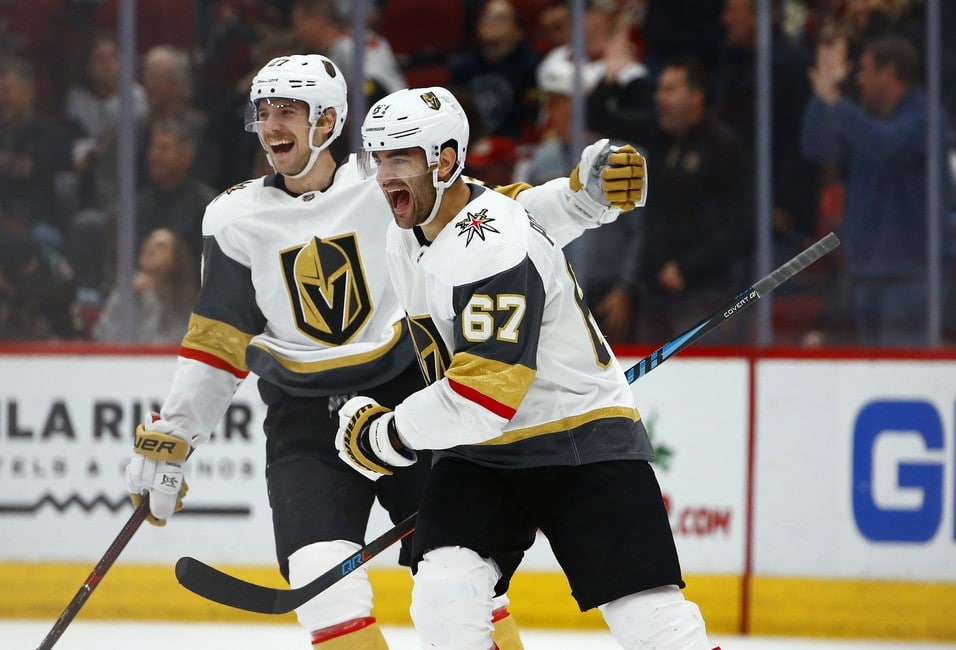 As it stands, Theodore is on a point-per-game pace. There are many other defensemen making waves early on this season, but he should get his fair share of votes. Easily the best defenseman in the West Division, Theodore has been lights-out so far this season. If he continues this play until seasons end, he should find himself in the top three for Norris voting.
Calder Trophy – Zach Whitecloud
Zach Whitecloud has really come into his own this season. The Brandon, Manitoba-native has made great strides in his play and has shown Vegas they have a stud defenceman on the back end for many years to come. Becoming a go-to guy for the Golden Knights was never in Whitecloud's initial career plans, as he went to college to graduate with a degree instead of making a leap to the pros. Fans are sure happy he decided to continue playing, as he has slowly blossomed into one of the best rookie defencemen in the NHL this season.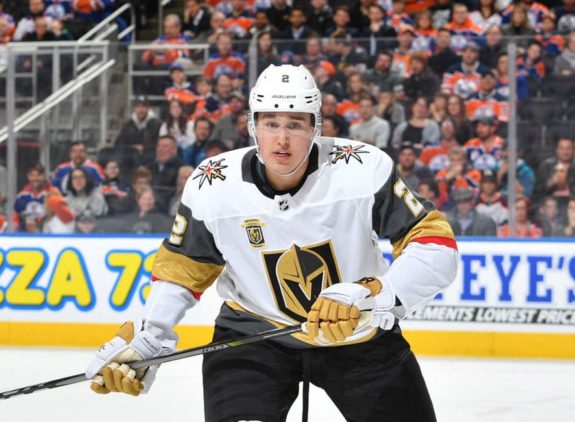 Whitecloud has posted four points so far through 14 games played, as well as a solid plus-4 rating. Although he may eventually concede the award to fellow West Division rookie Kirill Kaprizov, who is currently second in rookie scoring, he will definitely be in contention for the award. His steady, consistent play and calm nature while in possession of the puck is an asset teams only dream of having on their blue line.
Awards aside, even if Whitecloud doesn't capture the Calder Trophy this season, he will be a mainstay on the Golden Knights' back end for years to come. Who knows, maybe we'll be talking about his Norris Trophy contention in the future. May seem like a long-shot but if there is one thing I've learned watching sports, it's that anything is possible.
Exciting Times
Even if none of these Golden Knights end up capturing individual awards, they are all going to be in contention for the most important award that supersedes all individual awards combined — the Stanley Cup. With a lineup that would even make the 1997-98 Detroit Red Wings jealous, the Golden Knights are primed for success this postseason. Now all that's left is to deliver and bring the Cup home to Sin City.
What do you think? Who has the best chances on the Golden Knights to capture an accolade at the NHL Awards this offseason? Let me know in the comments below!
---
---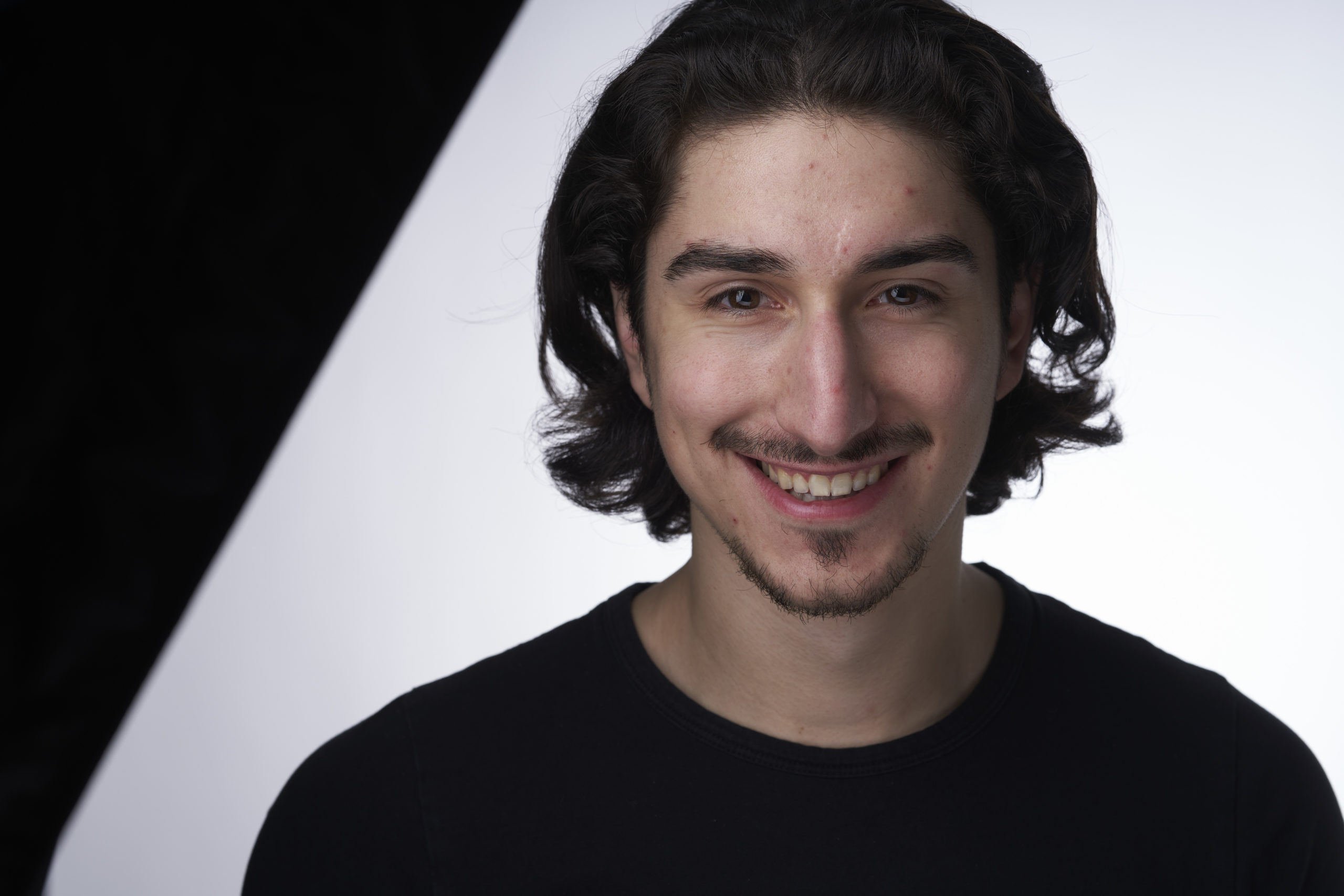 Michael Vidakis is a Montreal native who writes for the Vegas Golden Knights team here at The Hockey Writers. In his spare time, he enjoys the finer things in life such as Jean-Claude Van Damme movies, staring aimlessly outside windows and tangerines.