In one corner, you've got Tomas Tatar, the Montreal Canadiens' reigning leading scorer. In the other, you've got Phillip Danault, who's finished two consecutive years in the top 10 in Frank J. Selke Trophy voting as one of the NHL's top defensive forwards.
Danault vs. Tatar
If this were an actual fight, it would be must-see: Defense vs. offense, center vs. left-winger, linemate vs. linemate… at least until what had been the Canadiens' top line (with Brendan Gallagher) recently got broken up, with Tatar switching places with Tyler Toffoli on the "third" line. "Third" in quotation marks simply because it's hard to tell these days.
Nick Suzuki began the season on fire, between Jonathan Drouin and Josh Anderson, both of whom off to great starts themselves. With Tyler Toffoli having scored nine of his team-leading 10 goals beside center Jesperi Kotkaniemi, it's become harder to label the lines than in past seasons.
In fact, up until last playoffs, there had been little doubt that the Danault line was the Canadiens' top unit. However, only Brendan Gallagher has really produced, with six goals so far. For all intents and purposes, he would still be on pace for the ~30 goals he's established himself as capable of scoring over an 82-goal season. It's all the more remarkable and a testament to his worth to the Canadiens due to the lack of help he's gotten.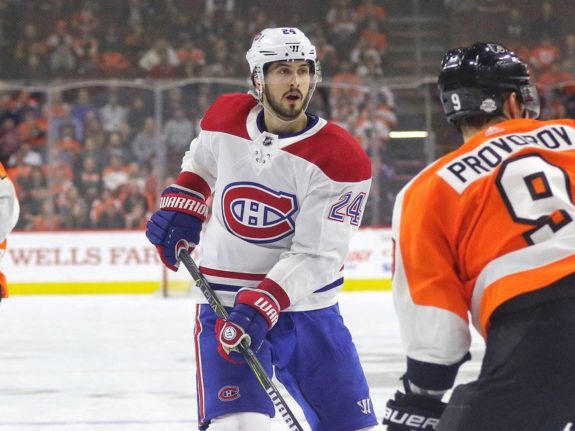 Tatar has struggled relatively speaking with just four goals in 14 of the team's 15 games, having been healthy scratched last game against the Toronto Maple Leafs (which the Canadiens won, to further complicate matters). Despite a decent early stretch, he only has two points in his last eight games (one goal). Danault is meanwhile goalless altogether, with just six assists on the season as a whole. While defensively, the line has been up to task, offensively, it's left something to be desired.
Hence the decision to put Toffoli on the Danault line and try to kick start its offense, especially during a recent 3-0 shutout loss to the Edmonton Oilers. The returns since then have been quasi-encouraging, with that line scoring both Habs goals the next game, the 2-1 comeback victory over the Leafs.
Pending Unrestricted Free Agents
When the Canadiens take to the ice against the Leafs again this Saturday night after one week off, Tatar is expected to line up beside Jesperi Kotkaniemi and Joel Armia. For both Tatar's sake and the team's it's imperative the move works, because, with just eight goals in the last five games, the offense is sputtering and it's a rational assumption that they won't be able to get by on being a one-line team any longer.
From Tatar's perspective, he's a pending unrestricted free agent and should be playing for a new contract. Danault, too as a matter of fact. They'll undeniably each get their new deals, but it's unclear for how much and for whom they will end up playing.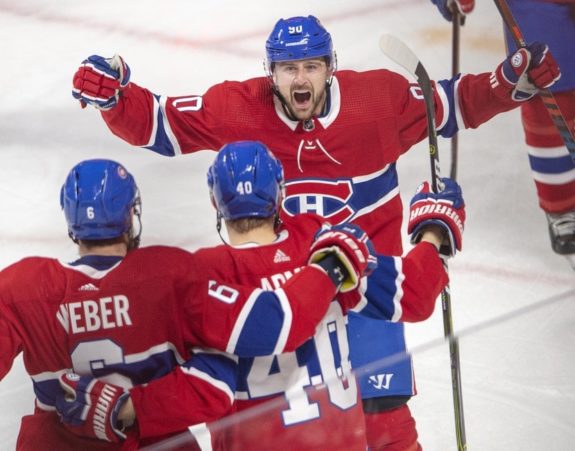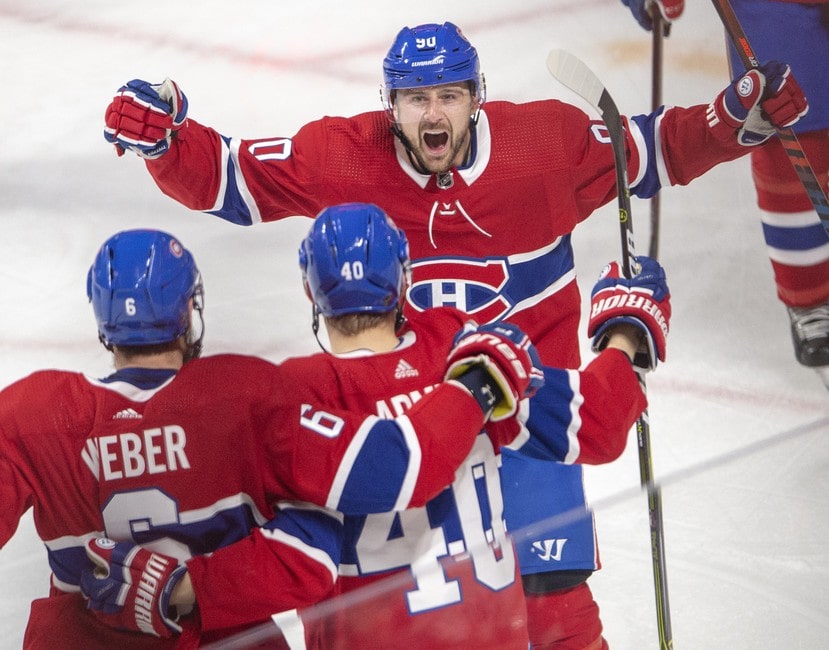 Salary-cap wise, things are now tight for the Canadiens, with the ceiling set to stay flat at $81.5 million for the foreseeable future. In addition to Danault and Tatar (and Joel Armia and Corey Perry) being UFAs, Jesperi Kotkaniemi, Artturi Lehkonen and Victor Mete are each pending restricted free agents. As a result, it's entirely conceivable the Canadiens won't be able to keep them both.
Truth be told, it's entirely possible the Canadiens lose them both. However, hypothetically speaking, if the Canadiens found the space to keep one, who would they sign? I mean, it's not every year a team lets two thirds of its top line entering the season walk for nothing.
Tatar Has Been Gravy
With Tatar's demotion, for all intents and purposes, it's logical to assume they value Danault's game to a greater degree. From the get-go, after having been acquired in the Max Pacioretty trade, Tatar had generally been seen, at least by the fan base, as gravy relative to Suzuki. After all, Tatar had failed to gain traction in the Vegas Golden Knights' lineup and there were question marks as to how he would fit in with the Canadiens. As it turns out, very well as he's set new career highs in points for two straight seasons. Not only did he lead the Habs in scoring last season with 61 points, but he led by an impressive 14-point margin over the second-place Danault.
Danault is a curious case, because he's proven to be a great complement to both Tatar and Gallagher, but his game has always been more defensively oriented. He can chip in offense with the best of them, but he's hardly the prototypical No. 1 center with a career-high 53 points in his prime. Still just 28 years old, he can realistically stay an impact player over the course of his next contract at least, but it would have to make financial sense for the Canadiens for them to be the ones to offer it to him.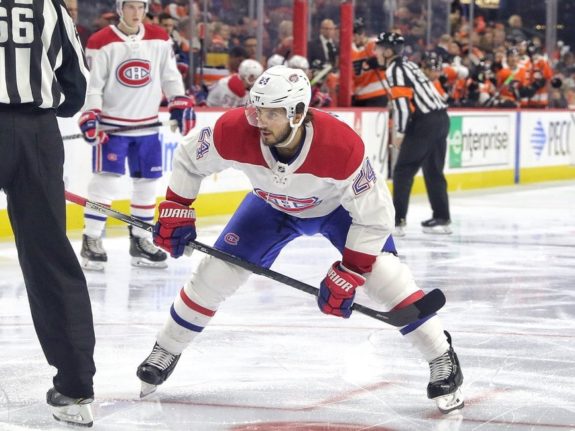 Danault's current three-year, $9.25 million extension is one of general manager Marc Bergevin's best, bar none. However, what if that cap hit increases from just over $3 million to $5 million, based on reports Danault turned down a six-year, $30 million offer this past offseason?
Regardless of whether or not the reports are true, Danault's output to start the season would far from justify the hypothetical increase. Neither would it justify his keeping him in an offensive role like he wants, especially with the emergence of Suzuki.
Canadiens Need Danault's Depth More
While Danault's gone on record as saying during a recent media-availability session that he would ideally continue playing for the Habs past this season, he's implied a drop down the lineup could prompt a change of scenery. The truly funny thing about this is, under ideal circumstances, Danault would probably play more of solely shutdown role… on the third line, where Tatar is now.
Even with Suzuki, Kotkaniemi and even Jake Evans having progressed in their development, depth at center remains relatively scarce. True, it's greater than it's been in years, but, compared to on the wing, with top-prospect Cole Caufield hopefully poised to take up a spot sooner rather than later?
Granted, Caufield plays the opposite side, but, past this season, the Habs will still have under contract guys like Artturi Lehkonen and Paul Byron, who can play both wings. To further drive the point home, Byron just got put through waivers due to a lack of available roster spots. Any other season, even with his struggles, he'd be a worthwhile third-liner in Tatar's current spot.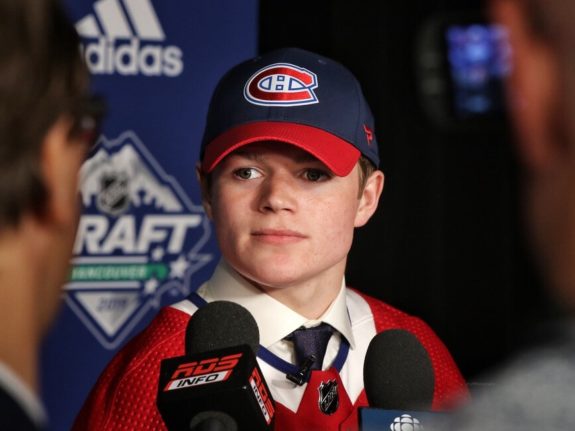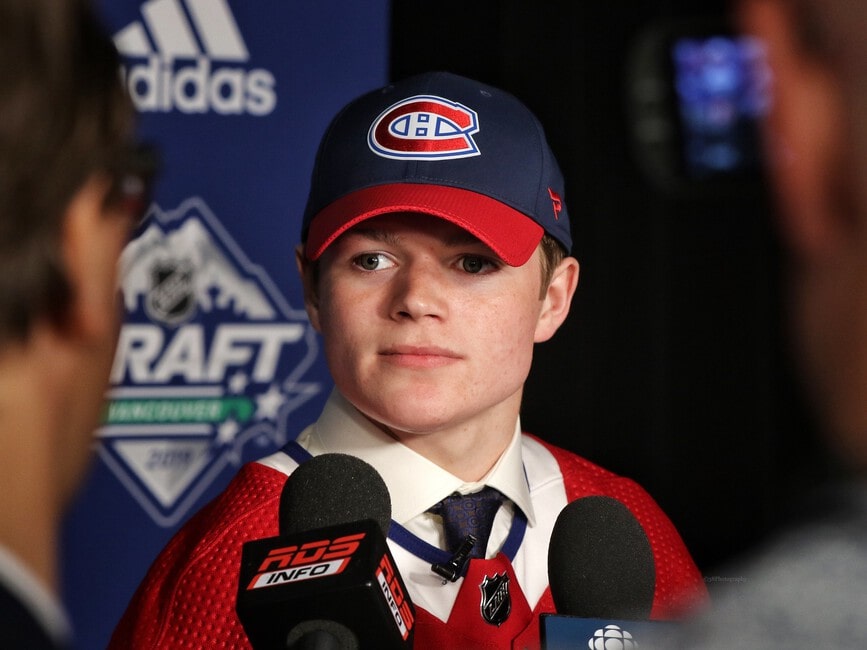 Down the middle, Ryan Poehling may be ready for a fourth-line role come next season. However, Evans doesn't necessarily project as a third-liner. He's exceeded expectations so far, but to settle for him as the team's third-line center moving forward, if they lose Danault who would ideally play that role? It's kind of like going from a banana split to just a banana for dessert. It might do the job, but what about the cherry on top? To add insult to Tatar's injury, Poehling can also play on the left.
Ultimately, centers, especially centers who play as well defensively as Danault do, are rare. So, if the Habs can only choose one, the easy choice is Danault. However, it may be out of their hands, with Danault having the final say. True, he's losing leverage every game he fails to score, but it's also a moot point if the Canadiens simply lack the space to re-sign him, even if his demands end up being reasonable.
Of course, it's easy to imagine a scenario in which Bergevin would at least try to make the space for Danault. Tatar, having just been scratched and dropped two lines down the depth chart instead of Danault, despite technically having been more productive? Not so much.
Canadiens Have Easy Decision at Trade Deadline
To put it in perspective though, neither is going anywhere for the time being. Any other season, Habs fans would probably be licking their lips thinking about how much Bergevin would get for them at the trade deadline. Hell, as recently as last trade deadline, rumors circulated about Tatar alongside Petry, the latter of whom Bergevin has since re-signed. It proved to be the right decision, considering their impressive postseason run last summer, with this team, the way it's put together right now, possessing a great deal of potential to make some noise next playoffs.
So, moving Tatar or Danault this go around? It shouldn't even cross Bergevin's mind. If Tatar or Danault would be worthwhile trade-deadline acquisitions for any other team with championship aspirations, they should be seen in the same light by Habs fans and the Canadiens themselves, who conveniently wouldn't have to give anything up in exchange.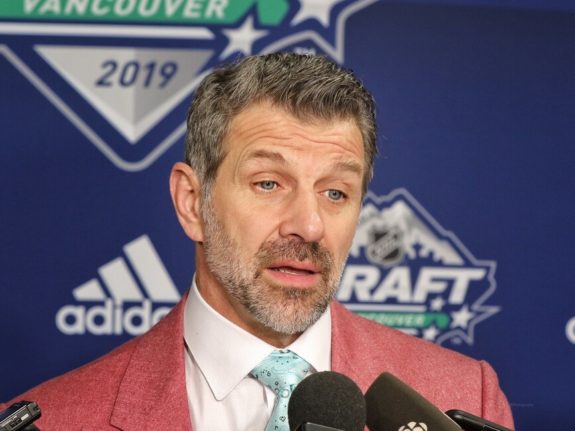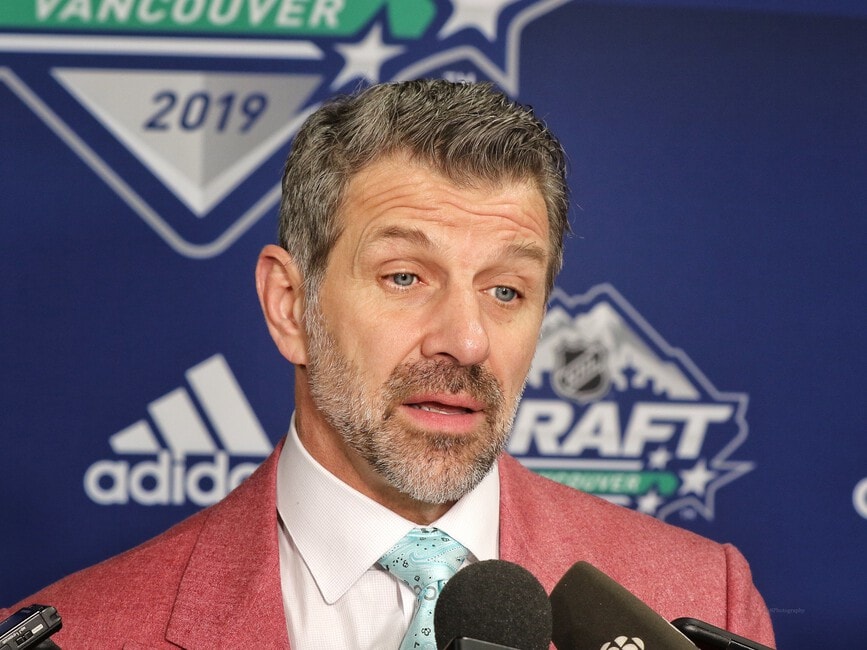 Much like any other trade-deadline acquisitions, there's a good chance they don't re-sign at the end of the season, though. It's a distinct probability here, so the key is to capitalize on whatever time they have left in Canadiens jerseys. Thankfully, it's a bit longer than a boxing match, so the Habs have time to re-assess their options. For their part, Danault and Tatar each have time to turn it around and make their decision as hard as possible.
---
---