There were a few bumps along the way, but, for the Montreal Canadiens, January 2021 was smooth sailing for the most part. The Habs came away with a single regulation loss at the very end, having become only the second team in NHL history to get at least a point in six straight road games to start a campaign (4-0-2; the 1968-69 Stanley Cup-winning Canadiens).
Going 5-1-2 overall, these Canadiens established themselves as offensive powerhouses with 33 goals scored (over four per game on average). So, it's a relatively fair assumption goalie Carey Price doesn't make an appearance here, in the three stars of the month, but through little fault of his own. Both he and Jake Allen have obviously been piling up the wins, but, as a sign of hopefully things to come, most of the action has been at the other end of the rink.
3. Nick Suzuki
All Nick Suzuki did this past January? Score a point in each of the season's first seven games (two goals, five assists) to tie Peter Mahovlich and Andrei Markov for the eighth-longest streak to start a season.
If it's any indication of the season to come, it's another a good sign. Both Mahovlich and  Markov went on to score career highs in each of the campaigns in question in question (64 points for Markov in 2008-09 and 117 points for Mahovlich in 1974-75).
Of course, there are only 56 games this 2020-21 season, so it would be hard for Suzuki to surpass the 41-point output of his rookie season. Hard, but not impossible considering the scoring prowess the Canadiens have displayed as a whole. Now with 11 points in 10 games, Suzuki is one of four Habs still at a point-per-game pace.
Spoiler alert: Two of the other three also made the list.
2. Jeff Petry
Teammate Shea Weber may be receiving early Norris Memorial Trophy consideration, but Jeff Petry could realistically have more of a shot to keep pace with the top candidates over the course of the season, outscoring Weber eight points to five over the eight games in January.
Petry has since taken it two another level with three goals and five points in the two February games the Habs have played. Overall, Petry has five goals and 13 points in 10 games to rank second among defensemen in points.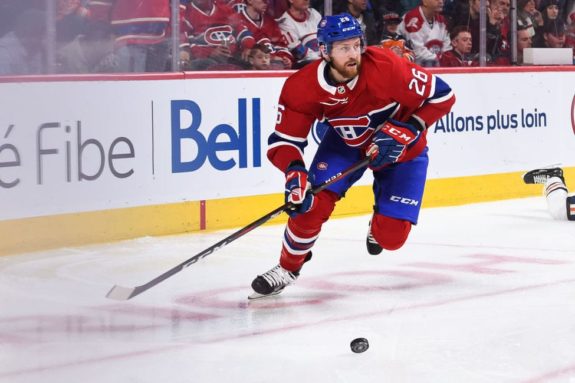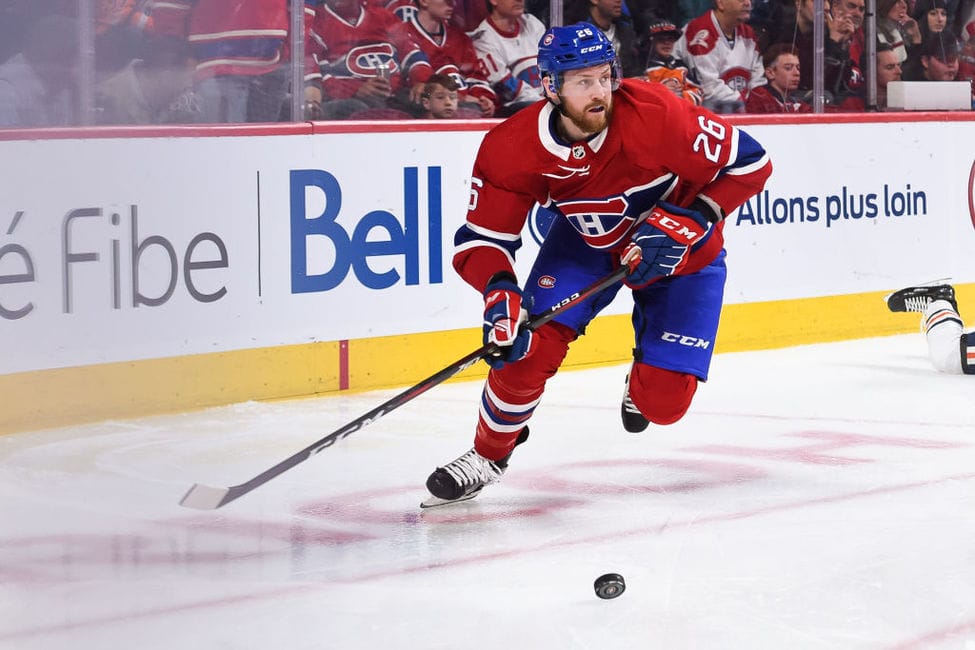 The first-ranked Quinn Hughes of the Vancouver Canucks (14 points) has also played three more games, for the record. Based on their games against one another, Petry is also more capable in his own zone, getting it done at both ends of the ice, as he shows his worth as an elite defenseman and arguably the Hab's No. 1.
1. Tyler Toffoli
To trivia-question aficionados, the fourth Hab to be scoring at a point per game is Joel Armia, who got injured five games in with five points in the bank. Don't feel too badly, because Tyler Toffoli would have been considered just as unlikely of a candidate to lead the Habs in scoring at this point in the season. And yet he does, with 13 points and, perhaps more impressively, nine goals in 10 games so far.
No one really expects Toffoli to keep up the pace. However, for a fairly inconsistent four-time 20-goal scorer, it would be quite a coup to get there in this shortened season of all seasons. That he's effectively halfway there already? Almost insult to injury to those same Canucks, who let him pursue free agency after acquiring him the 2020 trade deadline.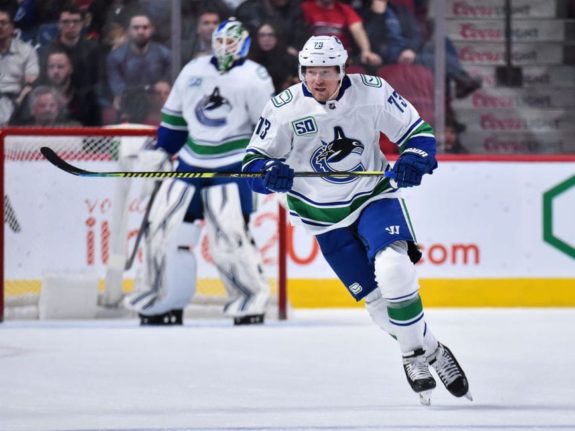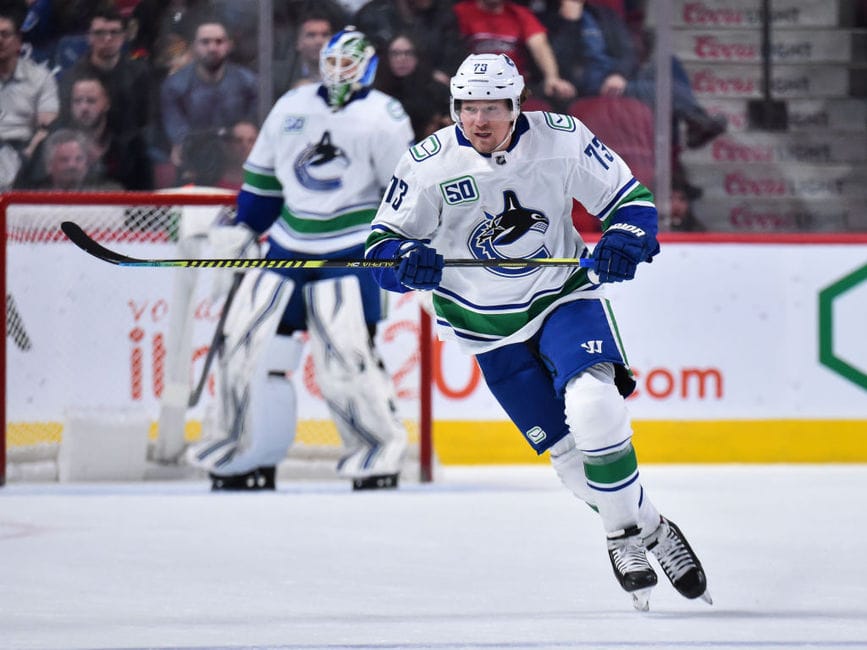 The First Star of the Week (ending Jan. 24), for the first time in his career, Toffoli scored five goals and three assists in four games. Considering it was a fairly slow start to the season for Toffoli, who had been held pointless in the first two games, the turnaround is noteworthy especially considering he's been doing it as a third-line forward for all intents and purposes, alongside Jesperi Kotkaniemi and Corey Perry/ Armia.
To be fair, Toffoli's played the second-most per game of all forwards (16:58). Only Suzuki (18:07) has played more (with Weber leading the team as a whole with 23:40). However, it's a sign of both the trust he's earned, getting significant time on the power-play and the penalty kill (with two shorthanded goals), and the depth of the team as a whole.
Under normal circumstances, if a player who routinely appears on the third line of your team's depth chart gets first-star-of-the-month honors, it's been a bad stretch of games. However, little about this season has been normal so far.
Toffoli had always been projected to make a positive impact with the Canadiens, but so much of one, so soon? Probably not. Call it a sign of the times. They are conceivably a changin'.
---
---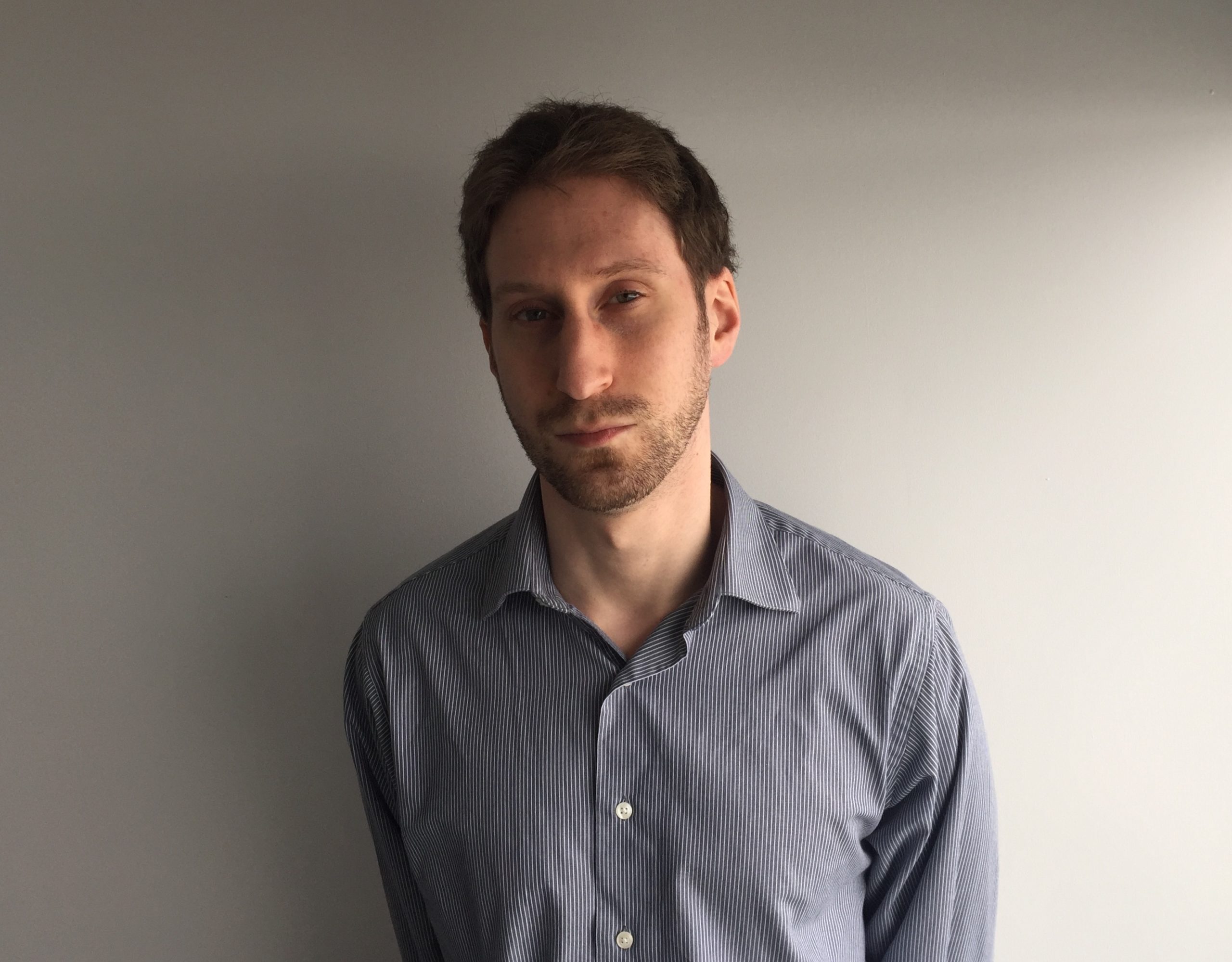 After 10 years of writing hockey, Ryan decided it was as good a time as any to actually join The Hockey Writers for the 2014-15 season. Having appeared as a guest on such programs as CBC Radio One's Daybreak, Ryan has also written for the Montreal Gazette and Bleacher Report and worked for the NHL itself and his hometown Montreal Canadiens. He currently writes about all things Habs for THW, with it being a career highlight for him to have covered the 2021 Stanley Cup Final as a credentialed member of the press.