Welcome to Red Wings Wednesday Weekly! In this weekly column, we will take a look at the Red Wings' most-recent week of play, identify any players and/or trends that stood out, and then look ahead and find out what the next week may have in store for the team from Hockeytown. As always, feel free to share your thoughts in the comments section down below.
Losing sucks. There's no other way to put it. Losing sucks and there's nothing fun about it. Insert the scene from Moneyball when general manager Billy Beane (played by Brad Pitt) throws a bat in the corner of the locker room and asks his players "is losing fun?" That's the energy that Detroit Red Wings need right now as they've lost six straight going into Wednesday's game against the Tampa Bay Lightning. Let's break down this past week of Red Wings hockey and get you set for the week ahead.
We Have a Texas-Sized 10-4
1/28 at Dallas: Loss, 7-3
Ok, the combined score in the two games between the Red Wings and Dallas Stars wasn't quite 10-4 (it was 9-4) but still, it was not good no matter how you put it. Two days after taking a point from the Stars in a low-event overtime game, head coach Jeff Blashill and the boys gave us an absolute stinker, falling 7-3 after only being down 4-2 heading into the third period. If I wanted to see a team from Detroit score three points, I would've watched the Lions (hellloooooo Jared Goff).
And all the credit in the world to the Stars for doing what they were supposed to do. As the reigning Western Conference champion, their goal should've been to come into this series and take both games from the Red Wings. Not only did they do that, but they were so generous that they gifted Detroit a whole point for making it to overtime with them eight days ago. How kind of them.
Several things stood out to me from that second game I should mention. One, those Stars Blackout jerseys looked cool and should be considered for the primary uniforms. Second, Filip Hronek had a takeaway for the first time all season, which I touched on last week in my article on Detroit's emerging back-end star. It was great to see and he's clearly becoming a top-end defenseman in this league. Finally, we might need to find a new home for Marc Staal because he's on pace for his worst season from a point-shares perspective since 2011-12. We'll discuss more later on.
Overall Grade vs. Dallas: D
South Beach Took Their Talents to Us
1/30 vs. Florida: Loss, 3-2 (OT)
1/31 vs. Florida: Loss, 3-2
On the last episode of The Hockey Writer's Grind Line (it's on YouTube, go like and subscribe to it), we said that if these upcoming games against the Florida Panthers were going to be successful for the Red Wings, they would have to win one of those games. Although both games were close in scoring, Detroit found themselves on the wrong end in both contests, dropping each of them 3-2. It was a highly disappointing back-to-back, to say the least.
The Panthers would score the opening goal in the first game, but the Red Wings crawled back to eventually take a 2-1 lead. However, down a man and desperate to get out of the period, Detroit allowed Florida to skate through neutral ice and after a mad puck scramble, Keith Yandle fired home his second goal of the season with half a second left on the clock to tie it at two after 20 minutes. It was a deflating goal since the Red Wings did their best to retain a lead heading into intermission but once again, a special teams goal goes against them.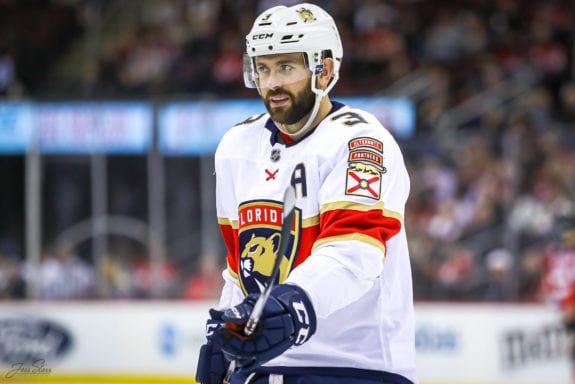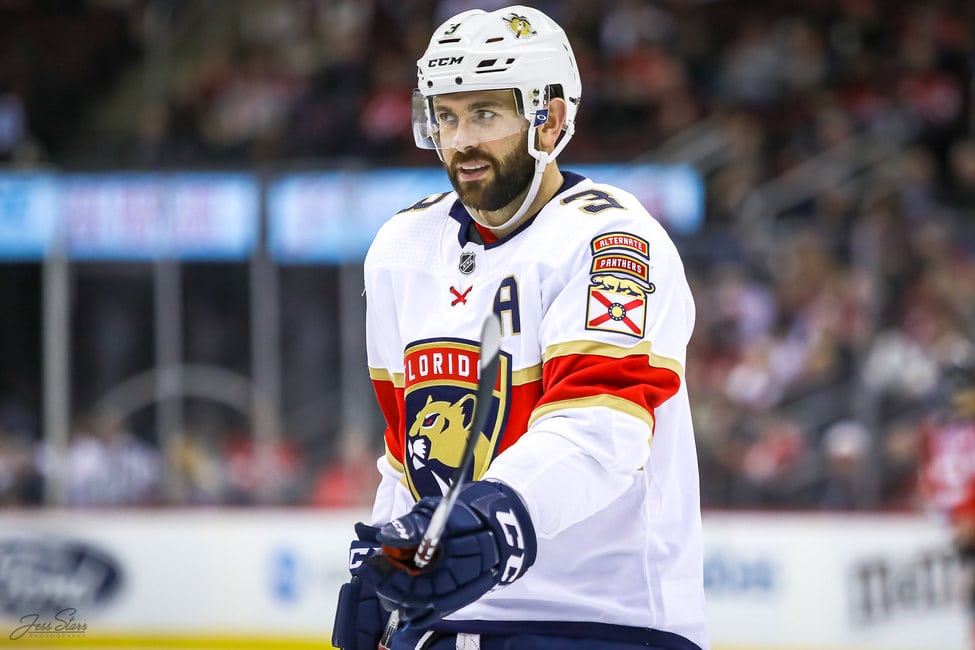 The Panthers would win in overtime thanks to former Swift Current Bronco Alexsi Heponiemi scoring the game-winner, which is a cool way to score your first career NHL goal. Similar to the first game against the Stars, the feeling I had after this game was one of disappointment and being a let-down. I know that the Red Wings weren't going to be great this season, but its games like these you'd love to win because it takes away from the pain of losing.
Speaking of losing, the Red Wings dropped the second game of the back-to-back to the Panthers 3-2 Sunday evening. This game had a similar storyline to most of the games this season — Thomas Greiss had a solid performance, stopping 27 out of 30 shots, but the offense just couldn't give their goalie enough support. On the bright side, Anthony Mantha scored his third goal of the season with less than two minutes to go in the game, so hopefully that is the start of a hot streak for him.
Overall Grade vs. Florida: C-
Three Takeaways from Last Week's Games
1. The Red Wings Best Positional Group Might Be… Goaltending?
I said in my last Wednesday Weekly article two weeks ago that Greiss has an argument for being Detroit's MVP so far. I know that might be hard to fathom given his .897 save percentage (SV%), but he has yet to have a really bad start this season. He's also put up one point share this season, which is somehow six-tenths more than Jonathan Bernier, and he has two wins this season.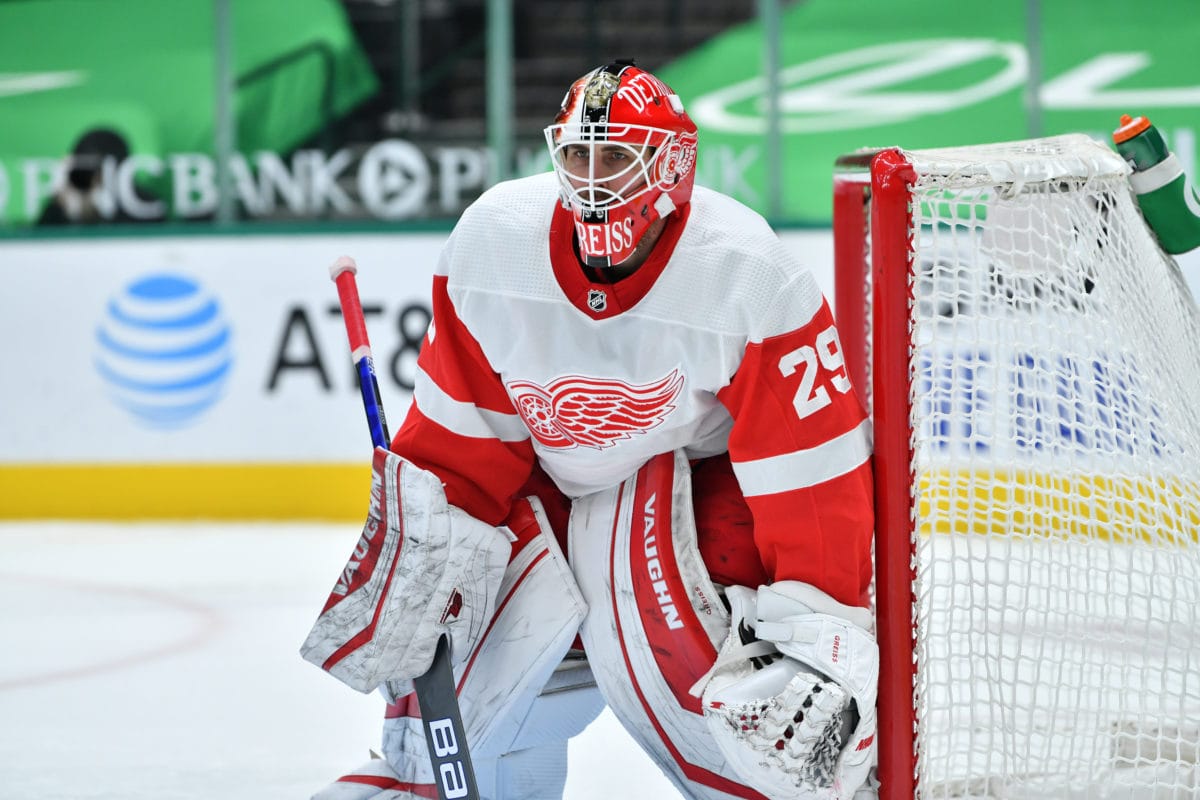 Speaking of Bernier, he will miss Wednesday's game with an upper-body injury but is still travelling with the Red Wings on their road trip. This is the third consecutive game that the 32-year-old netminder will sit out, but don't be surprised to see him get the start at some point between now and next week. He hasn't looked quite as sharp as Greiss has early on in the season, but hopefully a little extra rest and recovery can help get his save percentage over .900.
As of right now, the third goalie option for the Red Wings is Calvin Pickard, who's currently on the taxi squad. He has yet to see any action in the NHL so far this season, but in six games with the Vienna Capitals of the ICEHL, he had a 1.96 goals against average and .919 SV% while posting a 3-3 record. His services will only be needed in the event that Bernier's injury drags on or another major injury from a goalie comes about.
2. Stop Stalling on Moving Marc Staal
It's just not working. The Red Wings acquired Staal from the New York Rangers — as well as a second-round pick — over the offseason and at this time, it's getting harder to watch him play. Now, the stats (especially ones of the advanced kind) favour him more than I do. However, where he fails for me is the eye test, and while I may wear glasses, it's not hard to see that he's struggling on the back end.
I couldn't find the exact video of it but there was a moment that really stood out to me with Staal. Not quite at the end of the game on Sunday, but still later on in the third period when the Red Wings needed two goals to tie, the puck was sent into Detroit's zone and the 34-year-old went to receive it. He moved quite leisurely, I thought, and seemed to have communication issues with either Hronek or his partner Troy Stecher (I can't remember who exactly) as to where to pass them the puck for a breakout. Eventually, he slipped it behind the net where his teammate picked it up and continued on. It's the small things like those that give cause for concern.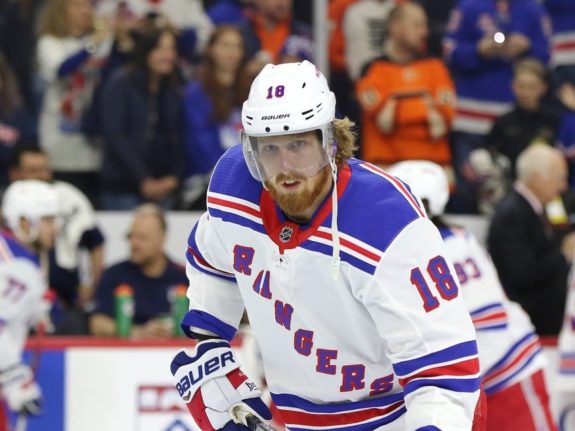 The other play against the Panthers that that stood out to me was on Florida's second goal of the game, a power-play goal by Aaron Ekblad. At the point, Yandle made a beautiful saucer pass over to Ekblad, fired the one-timer past Greiss to put his team up 2-1. While it was a well-executed power play — that hopefully, the Red Wings were taking notes on — I couldn't help but notice Staal just reaching his stick out hoping to deflect it. I get that he's in his 30s and he probably doesn't want to injure himself, but if you want to block the shot, get down and block it. Whether it's his age or lack of speed, not diving to block a shot was disappointing.
If they can find a way to move on from Staal, or send him to the taxi squad and bring in Dennis Cholowski or Gustav Lindstrom from Grand Rapids, I'm all for it.
3. The Jeff Blashill Hot Seat is on Fire
This one isn't too complicated. Jeff Blashill has probably overstayed his welcome as head coach and should have been let go years ago. Fellow THW Red Wings writer Tony Wolak wrote an article over a week ago about why they need to fire him and things have got worse since then. I don't think losing to the Tampa Bay Lightning will be cause for terminating his contract, but if they haven't won a game by the time Devin Little writes next week's Wednesday article, keep your eyes peeled for some sort of firing.
Upcoming Matchups
Tampa Bay Lightning (Feb. 3, 5:30 PM ET; Feb. 5, 7:00 PM ET)
Statistical Leaders (seven games):
Goals – Ondrej Palat and Steven Stamkos (four)
Points – Stamkos (nine)
Wins – Andrei Vasilevskiy (five)
Save Percentage – Vasilevskiy (.926)
Not much to say about the Lightning that hasn't been said already. They are the defending Stanley Cup champions and are probably the best team in the Central Division right now, even without star forward Nikita Kucherov. Shoutout to Steven Stamkos, who's made a tremendous comeback after having surgery to repair a core muscle in March 2020. His goal in Game 3 against the Stars in the 2020 Stanley Cup Finals still lives in my head rent-free. So, in case you're wondering, yes, the Lightning are still a great team.
Florida Panthers (Feb. 7, 3:00 PM ET; Feb. 9, 7:00 PM ET)
Statistical Leaders (six games):
Goals – Patric Hornqvist and Carter Verhaeghe (five)
Points – Hornqvist, Verhaeghe, Aleksander Barskov, Jonathan Huberdeau (seven)
Wins – Sergei Bobrovsky (three)
Save Percentage – Chris Driedger (.937)
There's not a lot to add about the Panthers that we don't already know about. They have a variety of goal scorers, some quality defenseman on the back end, and a goalie that you can score on in Bobrovsky. Florida will have a back-to-back against the Nashville Predators on Thursday and Friday this week, so we'll see if the Predators can give them fits before they face the Red Wings. Detroit should be able to steal a game here, but don't count on it.
Players to Watch This Week
When it comes to Tampa Bay, every player is someone that you have to watch. One that I'll have my eye on specifically is Tyler Johnson. The Lightning were trying to move on from the Spokane, Washington-native every opportunity they could in the offseason, whether it was placing him on waivers or asking him to waive his no-trade clause — they did all they could to clear up space. It might actually work well for both parties but with the 30-year-old scoring just three points in six games, I'm intrigued to see how he's fitting in with the (somewhat) new-look team.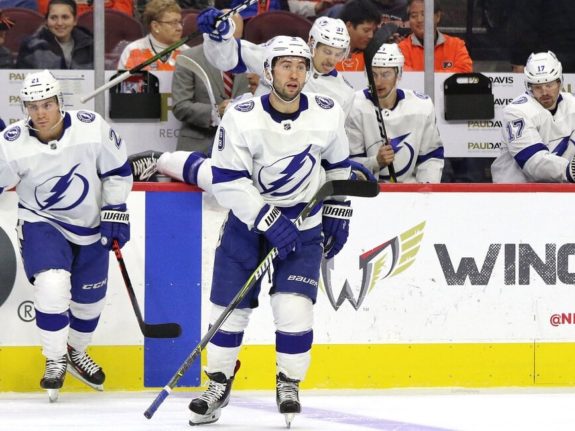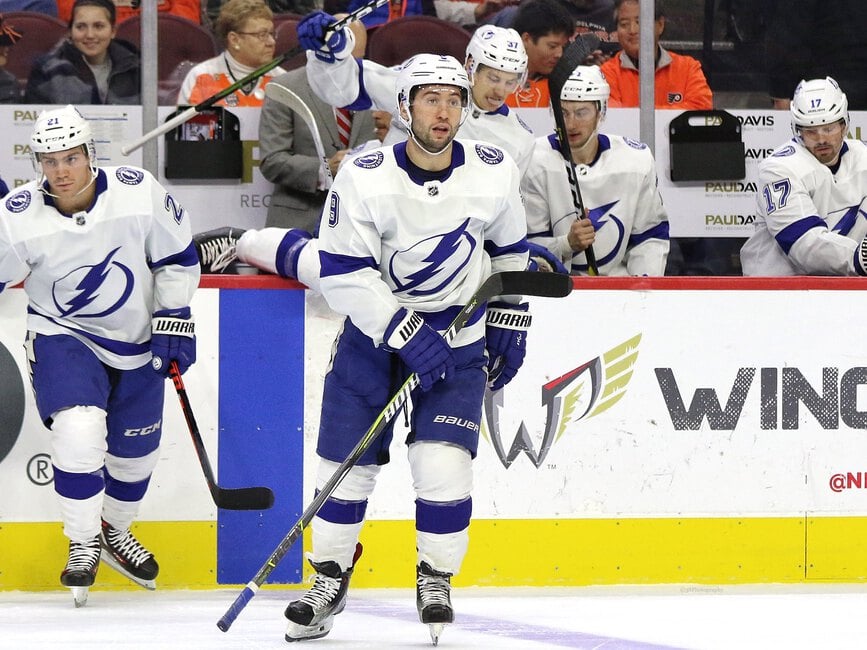 I already mentioned this player but the person I'm watching from the Florida Panthers is Aaron Ekblad. He showed some terrific play alongside fellow D-man Mackenzie Weegar, something they've been working on since Training Camp, so we'll see if it carries on to the next time Florida and Detroit meet. The first-overall pick in 2014 has five points in six games this season, including averaging almost 26 minutes of ice time per game. He probably doesn't get enough praise because he plays in South Beach but this is definitely someone to watch.
For the hometown team, I'm going to say Troy Stecher is my player to watch for the Red Wings. He's been flying under the radar this week and I'm glad to see him carve out a role on the team after how his time with the Vancouver Canucks ended. He is definitely a guy to pay attention to and I can't say enough good things about him.
Final Thoughts
Expectations are low heading into this week for the Red Wings. They haven't won a game in their last six opportunities and things are starting to feel a lot like they did last season in terms of slow starts, falling behind, and never digging yourself out of a hole. It doesn't feel like this is going to be the week they change things with two quality opponents on the schedule, but that's why we play the games. All we have is hope and that's what I'll be bringing these next four games.
Want more Red Wings content? Tune into The Hockey Writers' Grind Line — a new weekly live show on YouTube and Facebook. We stream Friday nights starting at 8:30 pm ET on The Hockey Writers YouTube channel. Check out this week's show below, and make sure you subscribe to the channel so you don't miss any upcoming shows.
---
---
Currently writing about the Detroit Red Wings for THW
Content Creator for Speak Your Peace