It's becoming increasingly obvious that the Detroit Red Wings need to move on from Jeff Blashill and his coaching staff. 
Coming off of an uninspiring series versus the Chicago Blackhawks, the Red Wings now sit at 2-4-0 with a minus-eight goals differential and are trending in the wrong direction.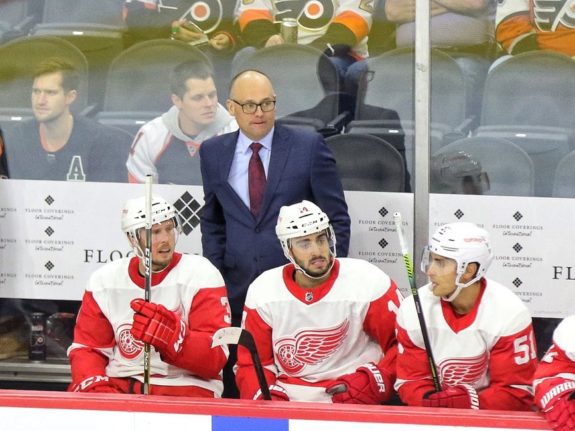 "Not good enough" is how Blashill described Detroit's compete level following Sunday's 6-2 loss to the Blackhawks.
"I didn't think we were competing like crazy out there," Blashill added. "I thought we were competing OK. OK doesn't cut it in this league and it's not going to cut it enough for us, for sure."
It's Blashill's responsibility to put forward a competitive team. So why are we already having this conversation only six games into the 2020-21 season?
Related: Red Wings News & Rumors: Protocol, Rasmussen, Howard & More
Red Wings' Coaching Staff Woes
Now in his sixth season with the Red Wings, Blashill has been met with an abundance of criticism during his tenure. Some of it has been unfair, but plenty has been warranted.
This season, Blashill's team has struggled to execute basic hockey strategy, like special teams structure:
…And breaking the puck out:
…And finding optimal lines to maximize on-ice contributions:
In addition, Detroit's defensive zone structure has been a nightmare. Opposing teams have a pretty easy template to follow for generating offense against the Red Wings:
Forecheck aggressively (the 2-1-2 scheme appears to be the most effective).
Take possession after the Red Wings fumble the puck.
Pass it around while the Detroit's five skaters chase.
Find a wide-open shooter with the Red Wings now way out of position.
Chicago's fourth goal in Sunday's loss perfectly sums up just how terrible the defensive zone coverage has been.
But perhaps the most concerning observation has been Detroit's collective effort – or lack thereof. For a team with inadequate talent, maximum effort should be paramount. Instead, the Red Wings quit far too easily – a reflection of the coaching staff's inability to motivate their players properly.
All of this to say that the Red Wings are failing at the most elementary facets of hockey. For a young, impressionable team coming off of the worst season the NHL has seen in years, this lack of structure is unacceptable.
It's up to Blashill, Dan Bylsma, and Doug Houda to guide Detroit's players and aid their development. At this point, they're regressing. Way too many bad habits have developed – already.
In Defense of Blashill
As frustrating as it's been to watch the Red Wings, their struggles aren't entirely on Blashill.
For starters, five regulars are missing from Detroit's lineup. Filip Zadina, Sam Gagner, Robby Fabbri, Adam Erne, and Jon Merrill are all on the COVID list.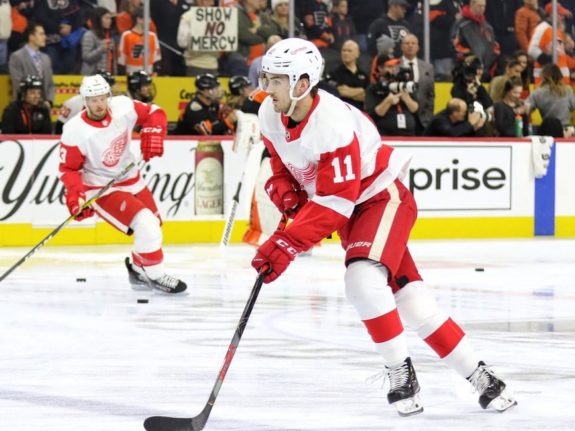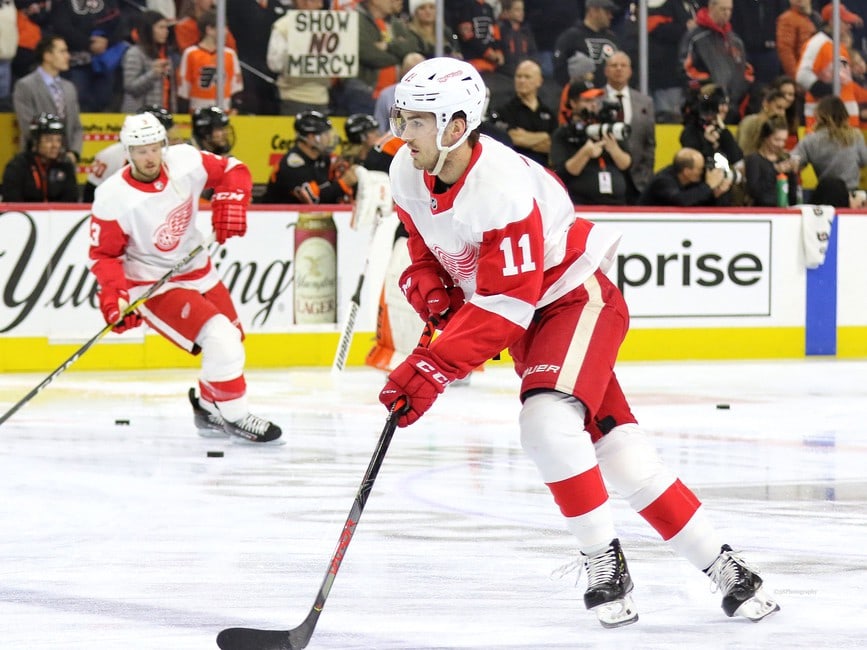 It's difficult to achieve some level of consistency with a lineup that's constantly in flux. 
In addition, Blashill only had two weeks to prepare the team for the regular season. He was not afforded any preseason games to practice systems – just three intrasquad scrimmages and a handful of practices. Even at the NHL level, it takes time to implement on-ice strategy.
And finally, the compressed 56-game schedule doesn't allow for a substantial amount of in-season practice time to refine systems execution. Blashill typically has one day in between games to work with players – or rest them.
Related: Dylan Larkin One of Few Bright Spots for the Red Wings
Moving Forward
All things considered, Detroit's regression outweighs the uncontrollable factors. We've seen too much bad hockey from an organization trying to emerge from their rebuild.
Because of the idiosyncrasies of this COVID-influenced season, the Red Wings should wait until the offseason to move on from Blashill and his staff. Until then, it's about playing the correct way. Blashill, Bylsma, and Houda need to address the bad habits that have formed, especially with their young core.
Once the Red Wings reach the offseason, though, Steve Yzerman needs to make a change. This team cannot evolve into a contender with Blashill behind the bench.
---
---