Tyler Johnson's name was bandied about as much as any player in the NHL during the offseason due to the financial pretzel the Tampa Bay Lightning found themselves in.
The emergence of young players like Mikhail Sergachev, Anthony Cirelli and Erik Cernak, just as their rookie deals were expiring, meant new deals would be needed for each player. The Lightning was, unfortunately, already flush against the salary cap, facilitating a need for the club to free up money to keep them. 
After some deliberation inside the club, they chose Johnson as the most expendable. They initially waived him in early October in an effort to wipe his salary off the books to free up said money, but there were no takers.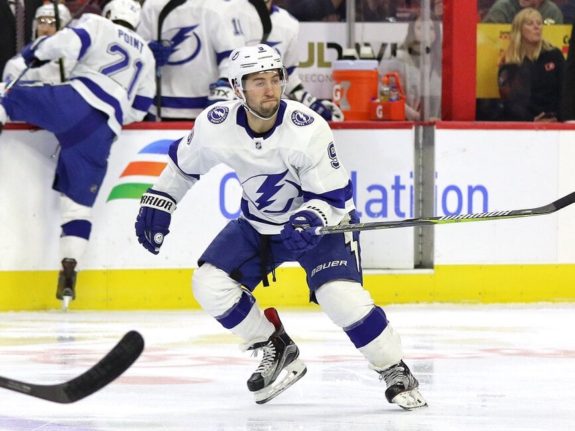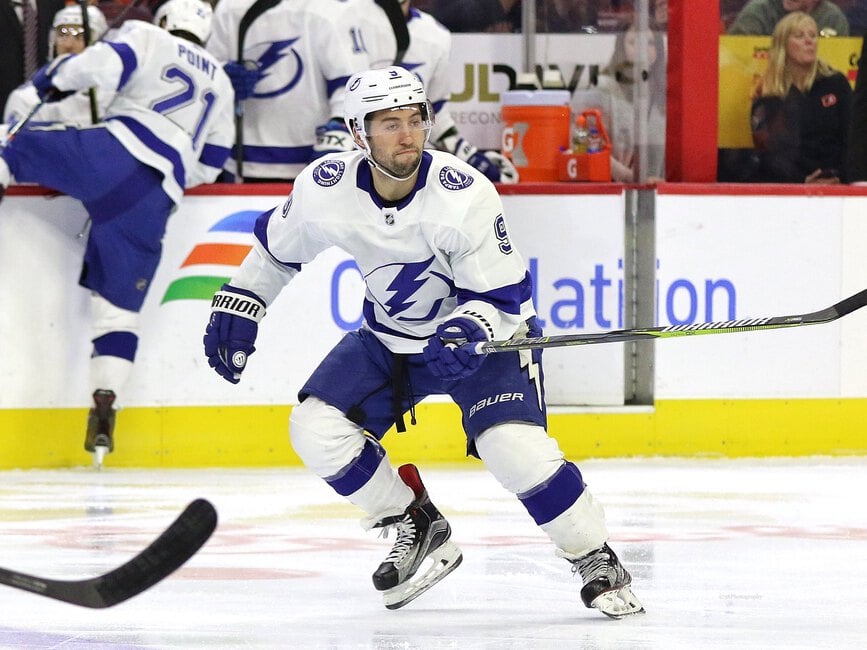 Tampa was able to find a trade partner in the Ottawa Senators, sending Cedric Paquette and Brayden Coburn to the Sens for Marian Gaborik and Anders Nilsson. Obviously, Johnson was not a part of the deal and remained with the Lightning. 
But the move did enable the Lightning to place both Gaborik and Nilsson on LTIR to help get the team closer to salary cap compliance, but they weren't quite there yet. The next turn of events would finally get the team under the cap threshold, but it took an incredibly unfortunate circumstance to do it. A season-ending injury to the team's most important offensive player, Nikita Kucherov, allowed the team to place him on LTIR to get the team under the cap by less than $400. 
Loss of Kucherov Could Be Johnson's Gain
Losing Kucherov is a huge blow to the repeat title hopes of the Lightning, no doubt, but it did create room on the team up front. This is where not losing Johnson may just come in handy for the Lightning.
Now, nobody on the planet is suggesting that Johnson can step right in and fill the massive hole left by the loss of Kucherov. He can possibly fill the spot left by Brayden Point, who the Lightning will count on to mitigate the missing scoring punch of Kucherov on the top line.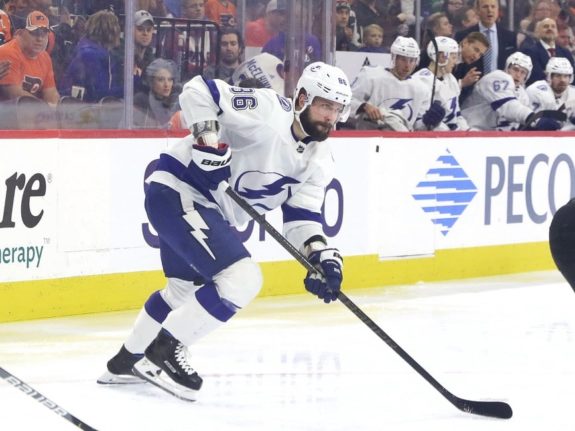 With the ascension of Point to now being the go-to guy, Johnson may be as equipped as anybody on the team to slot into that second line and help provide some much-needed scoring depth and veteran leadership. 
The return of captain Steven Stamkos will also be a huge plus, but not even he can match what Kucherov brings to the rink, especially in the playoffs. Point was neck and neck with Kucherov for the team playoff point lead a season ago, finishing just a point behind with 33. On the flip side, Point did finish with twice as many goals as Kucherov, with 14 playoff tallies. 
Johnson Has Shown He Can Play at a High Level
Let's not forget that Johnson had 29 goals just two seasons ago and has four seasons total of over 20 goals. Last season started out solid and seemed destined for another 20-plus goal campaign, but then the pandemic hit, causing all you-know-what to break loose, and that was that. Johnson was never quite able to find the spark to reignite the scoring touch he had earlier in the season and finished with just 14 goals and 31 points. 
Fast forward to the 2020-21 season, and it's now a brand new slate for Johnson. Earlier in this season's abbreviated training camp, a local media member asked about Johnson's status given the tumultuous offseason. Head coach Jon Cooper replied with a response indicating he expected Johnson to play with the old "TyJo" chip on his shoulder this season. Playing with that edge has been a trademark for most of his career, and if the fire is rekindled for whatever reason, the Lightning will certainly be better for it. 
During camp, encouraging signs had Johnson playing on the second line, as well as seeing some first power-play unit time. If anything, it shows Cooper will have no reluctance to give Johnson a chance to see regular minutes, at least early in the season. 
It's now up to Johnson to prove night in and night out that he deserves those minutes to stave off other players trying to grab his spot. Indications from Cooper are that Johnson had a solid camp and could be ready to contribute right away. Yes, Johnson spent opening night on the taxi squad, but that was only because of the collective bargaining agreement. It states that if a team waives a player in the offseason, they cannot be in the opening night lineup.
Early Signs Point to Possible Resurgence With the Club
Johnson promptly suited up in the second game against the Chicago Blackhawks on a line with Anthony Cirelli and Alex Killorn. Johnson even set up Killorn's second-period goal and ended the night with 15:22 of ice time on 20 shifts. Solid output for a player who looked almost fully re-acclimated right out of the gate. 
Johnson himself has said all the right things leading into this crazy, truncated, misaligned season. He's made no bones about his love for the city of Tampa and for playing for the Lightning. He also likes playing for Cooper, and the feeling from the coach to the player has been and continues to be mutual.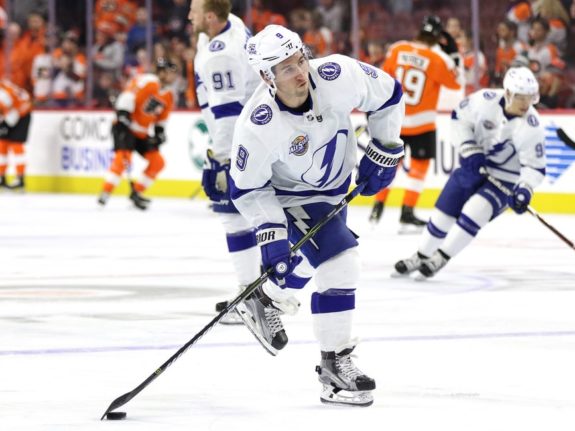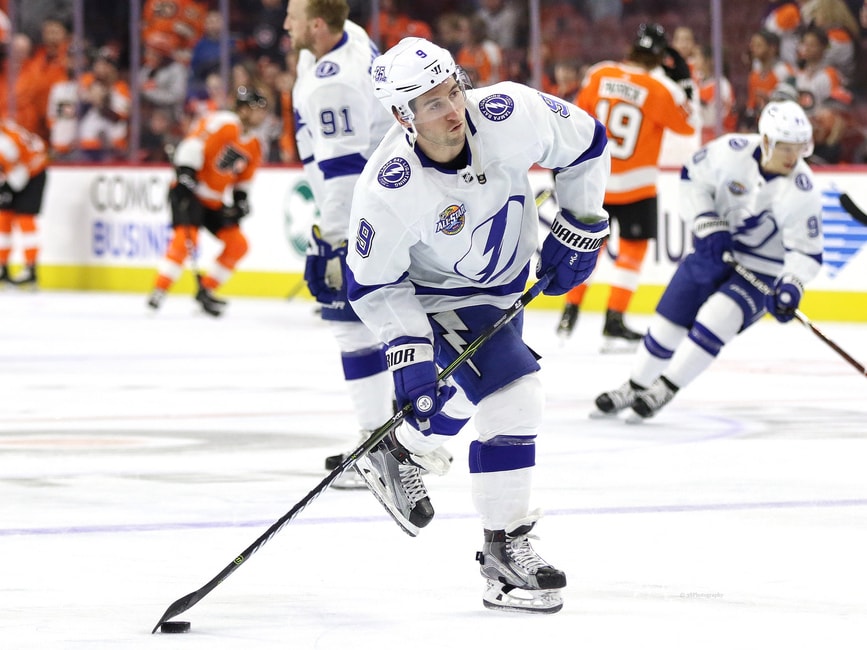 "He is a contributor on our team, and he has been for a long time," Cooper said of Johnson. "When he's getting after it and he's using his speed, he's an effective player, and you saw that (Friday)."
The financial part of playing in the NHL is something everybody knows going in, and Johnson seems to grasp that it was just business. Putting it all behind him and getting back to just playing his role on the team will be paramount if he's to be a solid piece in the Tampa championship puzzle all season long. 
---
---