Few teams in the NHL this season have had as hot a start as the Vegas Golden Knights. With a 5-1-1 record on the season, the Golden Knights seem to be getting more impressive every single year since their inception in 2017. Their record has led to them occupying the highest winning percentage in their division, with a rating of .786.
Their solid play has been fueled by their depth and all-around contribution from the entirety of the lineup, as only two players in the lineup remain without points so far. Even though most of the players in the lineup have been delivering, some had a better month than others. Vegas' offence has really been firing on all cylinders this month, having scored 23 goals in only seven contests. So, in saying that, it would only be proper if we include two offensive powerhouses in this month's three stars. Let's jump right into it!
3rd Star: Max Pacioretty
A revelation this early in the season, Max Pacioretty has proved he is still one of the premier goal scorers in the NHL. He started the season off hot, registering three goals in his first three games, and has flourished on Vegas' first line, where he plays alongside Chandler Stephenson and Mark Stone. Although only one of those seven goals has been a game-winner, he is still scoring at key moments in the game. Pacioretty has given the Golden Knights the momentum they need to steal the game from the other team, as in their first three games they didn't carry a lead until the third period.
What's even more impressive is the fact that during their last game against the St.Louis Blues, Pacioretty registered his seventh career hat-trick. You may be saying, "what's so impressive about a hat-trick? Lot's of players like Pacioretty score hat-tricks." Well, what made this three-goal performance so special was that it was his first as a Golden Knight, a stat that surprised me, seeing as he has scored many goals for the Gold and Silver over the past couple of years.
When we take a look at the fundamental building blocks that are leading to the Golden Knights' early success this season, it would be extremely hard not to mention Pacioretty as one of those key pieces. With a plus-6 to go along with his seven points, it's safe to say the Connecticut native has been delivering for Vegas. If he can stay healthy for the entire season, I wouldn't doubt him putting up a 30-35 goal season. His goal-scoring capabilities are some of the best in the NHL, so look for the man nicknamed "Patches" to appear once again on next month's three stars post.
2nd Star: Marc-André Fleury
The biggest surprise to come out of this early-season success is Fleury's play, which can be summed up with one word; stellar. He has been absolutely lights out for the Golden Knights, showing the team that he deserves the top spot in the crease over Robin Lehner. Fleury has proven a lot of people wrong, especially me, and has shown that he still has some all-star juice left in the tank, even at the age of 36.
When it comes to the numbers behind his astounding play, they don't lie. Fleury has won all three of the games he's started this season, posting an insane 1.00 goals against average (GAA), a .951 save percentage (SV%), and to top it all off, a shut-out. When we compare these numbers with those of fellow Vegas net-minder Lehner, it'd be hard not to think that maybe Fleury should take over a majority of the games for the season.
We don't know how Vegas management will deal with this goalie situation, seeing as Fleury is exceeding expectations and Lehner is having some early struggles, but it's safe to say the three-time Stanley Cup champ has come to play this season. He currently ranks second in the categories for GAA and SV%, but look for him to hold first place in one of those categories at some point during the season.
1st Star: Mark Stone
It seems being named the first captain in Golden Knights' franchise history has lit a fire under Mark Stone, a fire that doesn't seem to be extinguishing any time soon. Through his first seven games donning the "C", Stone has 11 points on the year, good for the team lead. What's even more impressive is his clutch play and willingness to feed his teammates, as his only two goals of the season have been game-winning goals (GWG), as well as him tallying nine assists along the way, which is more assists than any of his teammates have points this season.
Some of the numbers behind his play show just how impressive the Manitoba native has really been this early in the season. Stone already has four multi-point games in 2020-21, he has only gone one game without a point in Vegas' seven outings this season and became the fourth player in NHL history to figure in on four consecutive game-winning goals to help a team to a 4-0-0 start.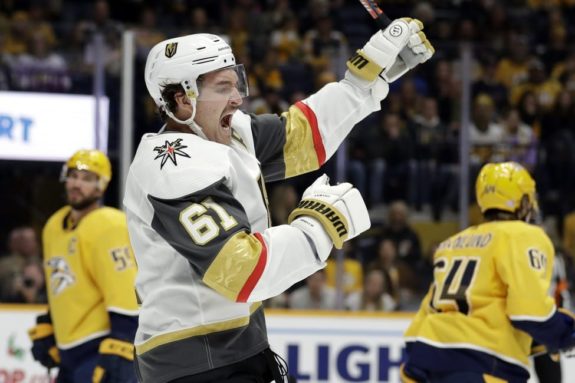 Vegas has found the captain they needed in Stone, and it seems he has found the home he needed in Vegas. With flourishing numbers to go along with his heart of a lion, there is no telling what the former Ottawa Senator can accomplish while in Sin City. If his play this season dictates any of his future success, I could definitely see him scooping up a Hart Trophy this season. With his play only getting better and him having entered the prime of his career, the sky is the ceiling for the Golden Knights.
A Month To Remember
We didn't think the Golden Knights would be able to surprise us any more than they already have during these past couple of years, but it's safe to say they definitely have. They appear to be one of the premier teams in the NHL at the moment, making a heavy case for Stanley Cup favourites. With solid depth around the entire lineup and contribution from every player, this team has been one of the most exciting ones to watch this NHL season.
In February, they are slated, if there are no Covid postponements, to play 11 games. Three of the teams they play are teams they haven't faced so far, so it will be interesting to see how they fare against them. If their play in January showed us anything, I wouldn't be surprised to see them going 9-1-1 in the month of February. Whatever the case may be, this team is destined for success in this Covid shortened season.
---
---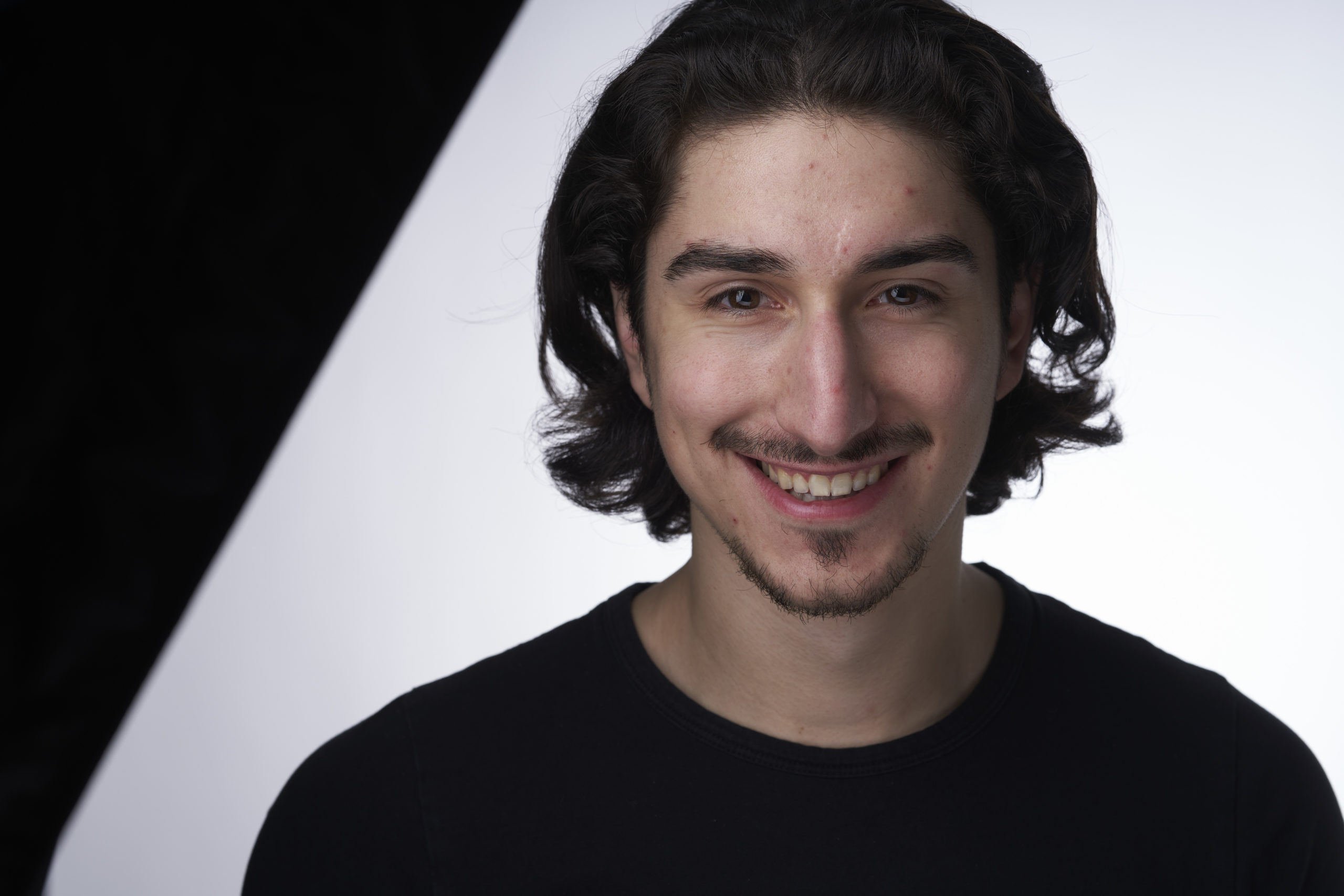 Michael Vidakis is a Montreal native who writes for the Vegas Golden Knights team here at The Hockey Writers. In his spare time, he enjoys the finer things in life such as Jean-Claude Van Damme movies, staring aimlessly outside windows and tangerines.