The Vegas Golden Knights were in a unique situation entering the 2020-21 season. They decided to keep both of their goalies, despite the lofty price tag. Although it seemed as if Robin Lehner was going to get the majority of the games entering the season, head coach Peter DeBoer decided to implement a "50-50" split between his two netminders. At first, the split seemed to work as the Golden Knights won their first four games. Following this strong opening win streak, Vegas has only gone 1-1-1.
During this recent stretch, Marc-Andre Fleury has appeared to have made a case for himself to take control of the starting duties for Vegas. He has been off to a hot start and his presence in net seems to calm down the rest of the roster. Meanwhile, Lehner appears to be struggling as he is still adjusting to his new teammates and their style of play.
Stats Comparison
Through the first seven games of the Golden Knights season, goaltending has been a highlighted topic. With the goalie split taking place, it seems as if each goaltender's performance has been placed under a microscope. Surprisingly, in this short span, Fleury has seemed to jump into an early lead in Vegas' goalie battle. So far, in the three games he has played, Fleury has a record of 3-0-0 with a .951 save percentage. In addition to this, the three-time Stanley Cup champion has a goals against average of 1.00 and a shutout on the season.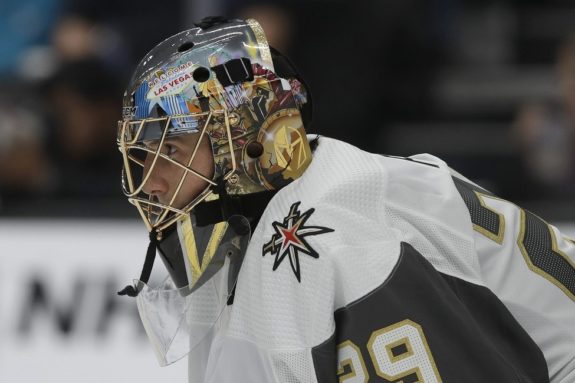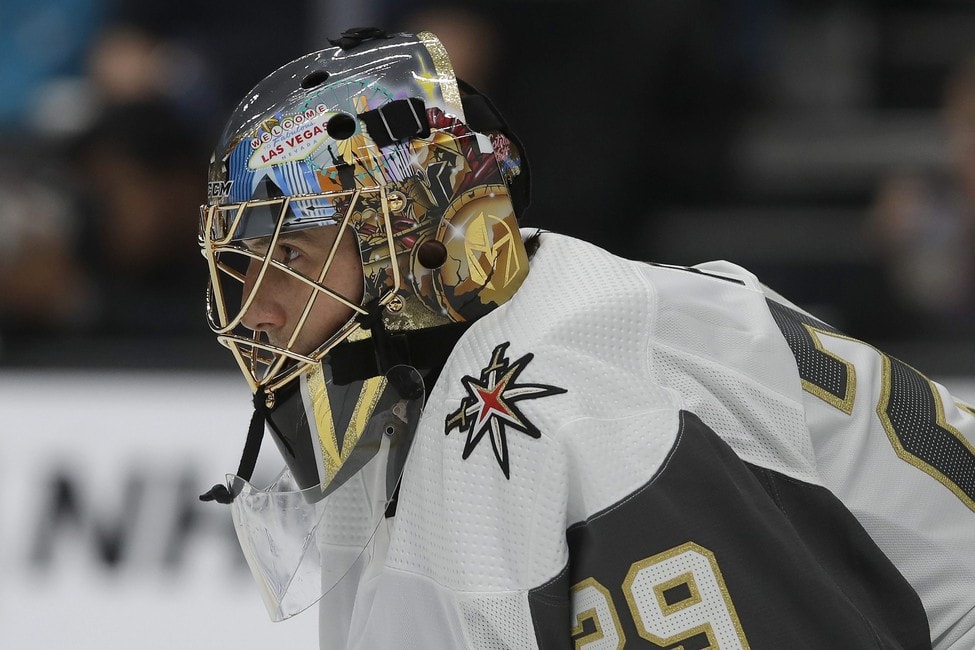 On the other hand, Lehner has cooled off despite winning his first two games. On the season, he has a record of 2-1-1 with a .885 SV%. He also has a GAA of 2.95. Although he has played more games than his counterpart, Lehner has not lived up to his expectations so far. His numbers indicate that Fleury has been much sharper to start the season. Even with the extra game played, there is a noticeable difference between the two goalies' numbers, highlighted by the large gap in save percentage.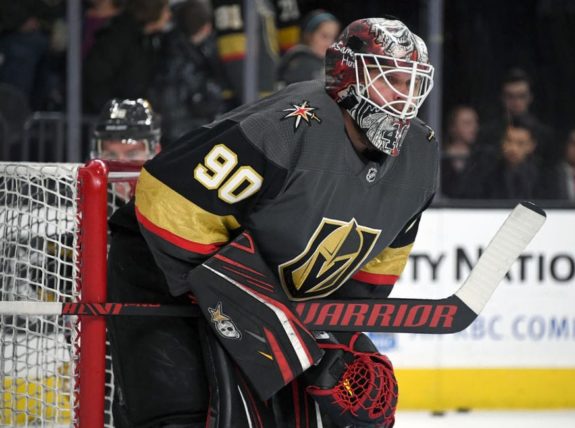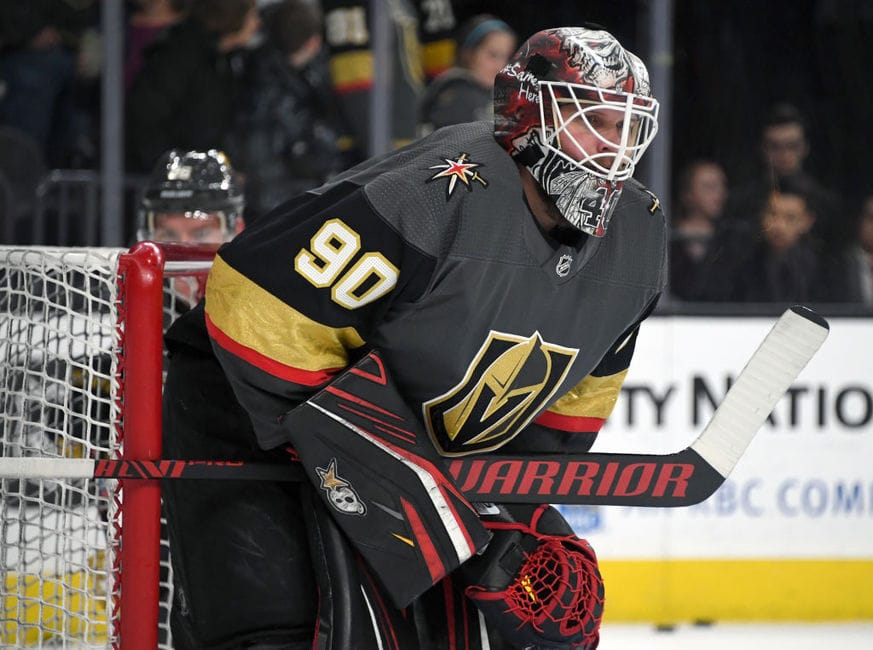 If Lehner wishes to be the true No. 1 in Vegas, he will need to improve his play in the near future. Right now, Fleury is proving that he still has what it takes to be the starter out in the desert. With the season being shortened, it might be beneficial for the Golden Knights to stick with the hot hand to ensure they can maintain their lead in the West.
Team Chemistry
Another noticeable reason as to why Fleury should be given the starting job is his chemistry with the Vegas defenseman. Because he has been with the Golden Knights since their inaugural season, Fleury has been able to understand how his teammates will react in certain situations. Lehner, on the other hand, only had played three games with Vegas before the 2019-20 season was paused due to COVID-19. He lost valuable time in developing chemistry with his defenders because of the stoppage.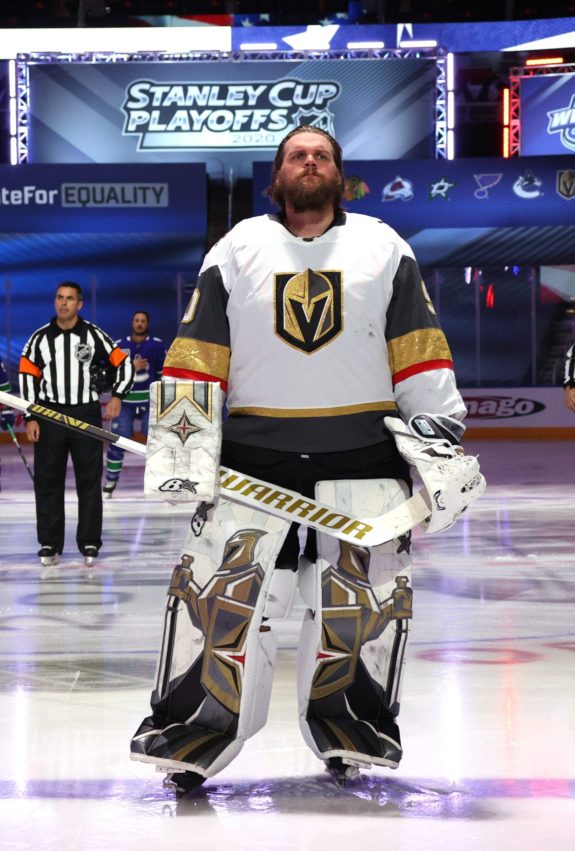 Lehner's lack of time on the Golden Knights roster was highlighted in the loss to the Arizona Coyotes. In this game, there were multiple scenarios where it was obvious that Lehner and the defense were not on the same page. One of the plays where it was blatant was on the Coyotes' first goal. During this sequence, Lehner went behind the net to play the puck on the penalty kill, but he had to release the puck much quicker than normal as his defender collided with him. This ultimately resulted in a turnover and a quick goal for the Coyotes.
One other area where the chemistry with the defenseman shows is in the shots against. So far this season, Lehner has faced 43 more shots than Fleury. Vegas is usually a defensively sound team as they only average around 23.7 shots against per game. This could come down to communication between the goalie and defense. Throughout his first four games, Lehner has been indecisive when choosing to play the puck. This has allowed the opposing team to regain the puck on the forecheck and create extra chances.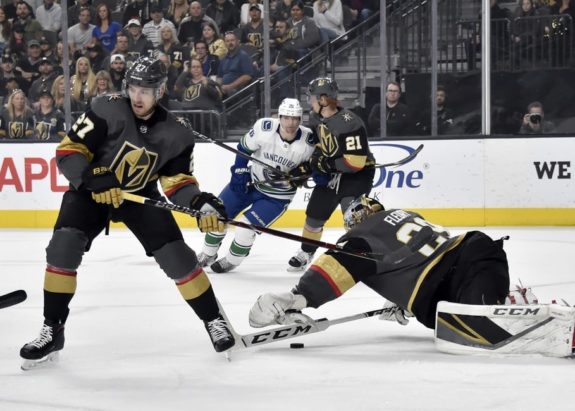 On the other hand, Fleury has had four years of experience with most of his defenders is aware of what they will do in any given situation. This has allowed Vegas to have cleaner breakouts and less time in their defensive zone. This level of trust has been built up over time and it's proving to be a big reason in Lehner's early-season struggles.
Even with his new five-year extension, Lehner has only played a handful of games for the Golden Knights. Right now, DeBoer should recognize this and allow Lehner to learn from watching his teammates. The Golden Knights front office clearly has trust in him or else he would not have been given a long-term contract. Fleury has been with the team from its inception into the league and he has made a strong case to be the starting goalie during this sprint of a season.
---
---