The 2020-21 season is underway, and the Vegas Golden Knights have already set themselves up as one of the best teams in the NHL. Winning their first three games of the season, the Golden Knights have been lead by the reemergence of their offense and their two elite goaltenders. Head coach Peter DeBoer is not choosing a starter as of right now. He is encouraging competition between both Robin Lehner and Marc-Andre Fleury. Although there can be some positives about a "50-50" goalie split, there can also be some negatives.
Goalie Situation
One of the biggest talking points heading into the season would be how Vegas will handle the playing time of both their star goalies. As fans can recall, there was a controversy between the pipes during the playoffs last year. However, it appears that the situation has been resolved, and both sides have looked past the incident.
However, the Golden Knight's recent cap struggles have forced them into a unique situation where their goalies take up nearly a fifth of their overall cap space. This is due to the five year, $25 million extension Lehner signed during the off-season. With no team willing to take on the hefty $7 million cap hit of Fleury, Vegas was forced to make some moves and begin the season with a goalie 1A and 1B situation.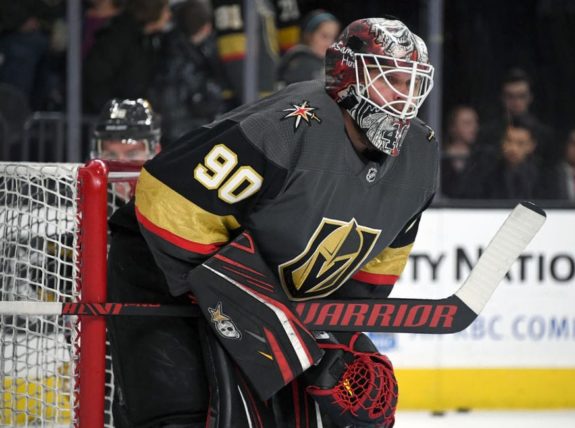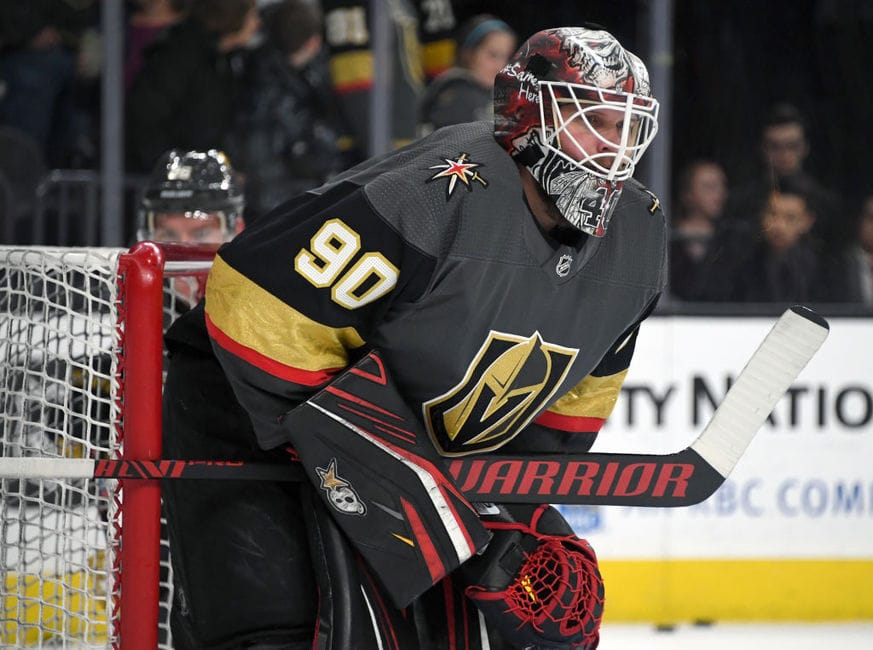 Vegas now has the strategy to let the two compete for their spot in the net. This could be seen as a more fair way of choosing who will lead the troops onto the ice when compared to the crash course battle seen in the playoff bubble during the 2020 playoffs. So far, the strategy has seemed to work, as both goalies are playing well.
Pros of Splitting Games
Seeing a 1A and 1B combination is quite rare in the NHL. Although some teams have started to embrace this role in recent years, such as the New York Islanders, many teams are forced into this situation when they do not have a true number one in the net. By having two star goalies, the Golden Knights put themselves in a position to win any game they play in. Opposing teams know they will be facing elite goaltending despite who is playing. This can also increase the confidence of the Vegas roster, knowing that they can win nearly every game they play.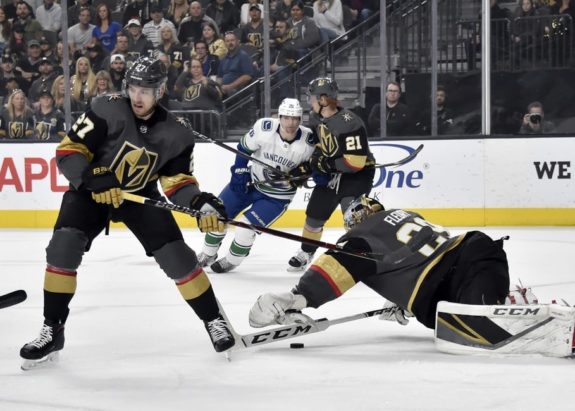 Another benefit of splitting time between both goalies is rest and recovery. By starting the season with a 50-50 split, it allows each goalie to be fully rested before their next game, which is important when taking the shortened season into account. This season will be more like a sprint, so having two well-rested goalies is an advantage that the Golden Knights will have over the rest of the division.
One last positive of having two starting goalies is unique to playing teams in series. Traditionally, the more times a player faces a certain goalie, the more they become aware of that goalie's weaknesses. Vegas now has a counter to this.
If the Golden Knights continue this split, it could take teams longer to assess the strengths and weaknesses of both Lehner and Fleury. It also helps that the Golden Knights have a strong defensive core and do not give up as many shots as it is. These factors combine to make the adjustment process much longer for the opposition.
Cons of Splitting Games
Despite the many positives of splitting games between goalies, there are negatives as well. First, by splitting games, it does not allow either goalie to gain momentum or establish a rhythm. Without immediately capitalizing off a previous win, it could cause either goalie to start off slower in their next game. Especially when Vegas' defense does not allow many shots per game.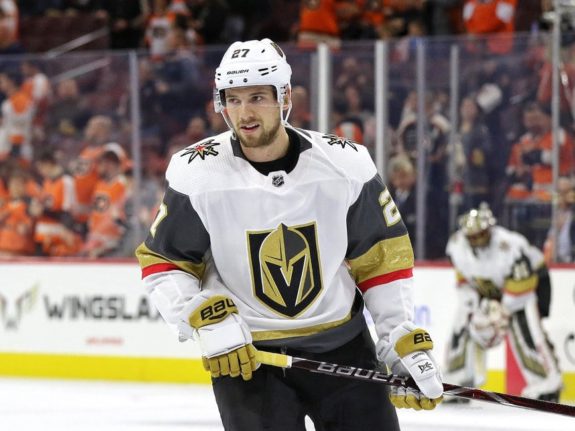 Another con to this strategy comes with each goalie's style of play. Lehner and Fleury have much different styles when playing. Fleury is very active and a great puck handler, while Lehner is a much bigger goalie and relies on his stature and fundamentals to get the job done. This can become a problem for the defense if the communication is not there. With the constant switching of goalies, there could be times where the Golden Knights' defense could think that the goalie is going to play the puck when they are not. This could lead to defensive breakdowns and easy goals for opposing teams.
Lastly, although the spirit of competition is great for the sport, when it is directed between two players in the same position it can lead to problems. Even though the chances of this are low, considering the personalities of both goalies, there could be animosity brewing between the two netminders. The two could feel that the other is taking away their playing time. This could cause problems in the locker room and has the chance to become a distraction to the team. However, this has a very low chance of happening, especially given Lehner's comments regarding the Allan Walsh tweet.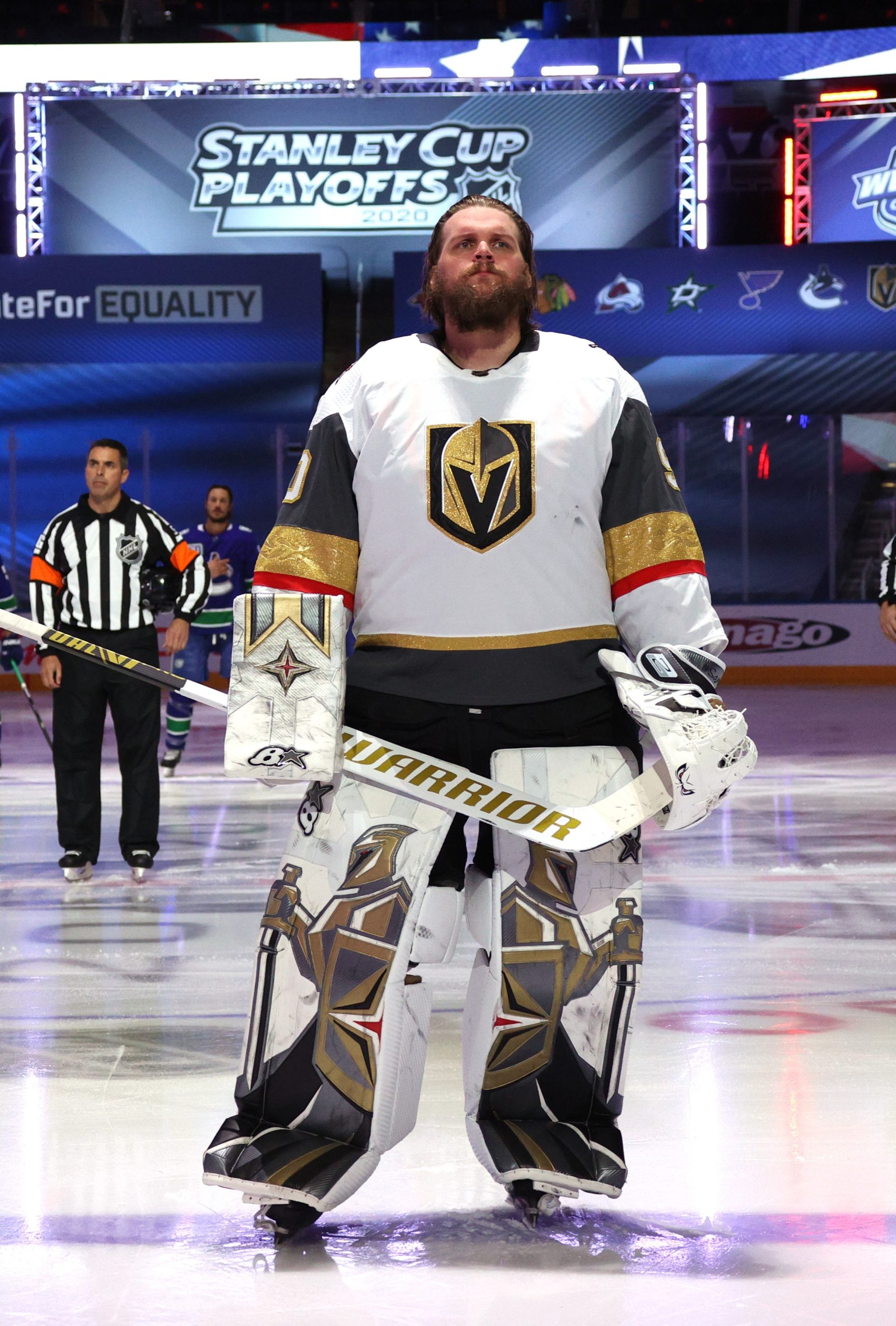 Vegas is looking to continue their success for the whole 2020-21 season. Splitting time in net between Lehner and Fleury could be an early strategy for success, but the possible side effects could hurt the Golden Knights as the season moves along.
---
---
I am a former Jr. A hockey player that is currently attending school at San Diego State University. At SDSU, I study Journalism and Public Relations while also playing on the school's rugby team. Hockey has been a big part of my life, as I have been playing since I was three years old. Other than hockey, I enjoy watching and playing all kinds of sports.