The Dallas Stars have had a great start to their season, but one player, in particular, has done exceptionally well. Joe Pavelski has been one of the best players for the team since essentially his first shift. Through the first five games of the season, he's recorded ten points with five goals and five assists and has played a huge role in the Stars early on this season.
Related: Stars Surge Out of Gate With Electrifying Power Play
It's safe to say Pavelski's season has gotten off to a hot start, and it seems he has no intention of slowing down. He's creating more scoring chances, being more versatile, and coming up clutch for the team when they've needed him. In almost all aspects of his game, he's been strong, but he's done especially well so far on the power play.
Power Play Performance
Eight of his ten points, so far, have come from his time spent on the power play. As we know, the Stars' power play has been nothing short of spectacular in the early goings of the 2020-21 season. The success they've had on the power play can largely be attributed to the versatility of their players. Pavelski, for example, is known for his net-front presence. However, on the power play, he has been moving around through the offensive zone quite a bit.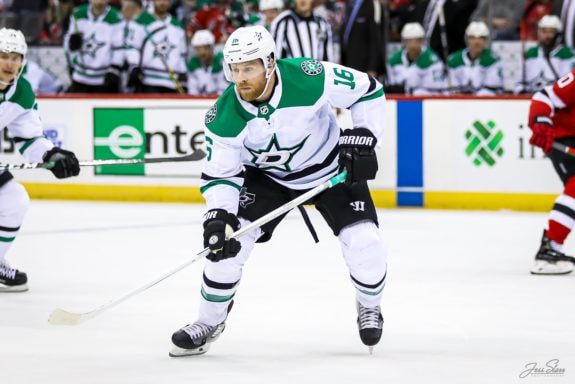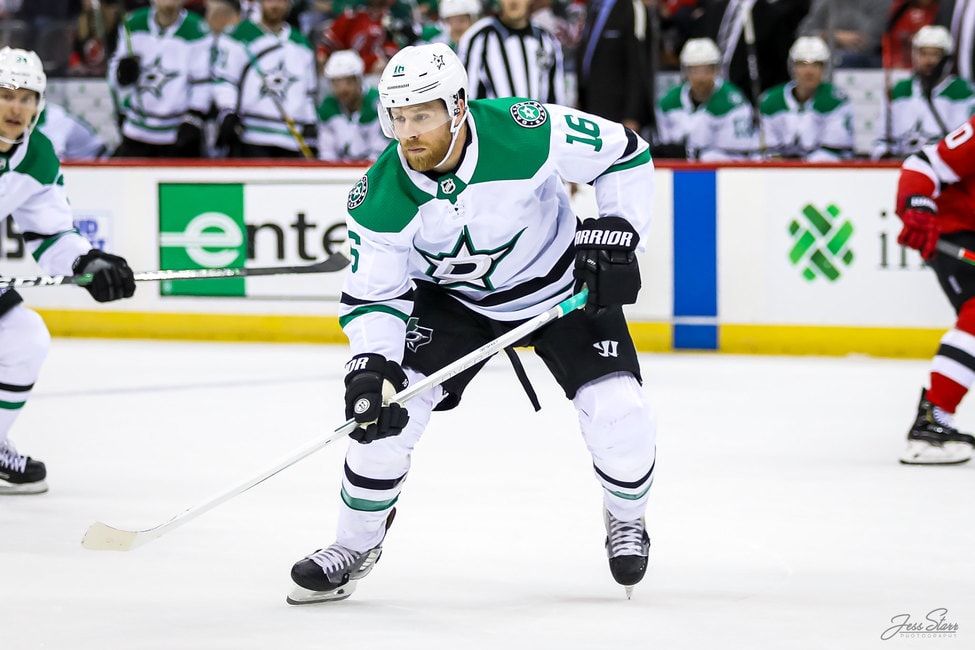 By not committing to one spot on the ice during the power play, he's opening himself to more scoring opportunities, and it's paying off. In the 2019-20 season, it took Pavelski 52 games to reach six power play points. Now through just five games, he's already reached eight power play points and four power play goals.
As long as Pavelski can continue to have this success on the man advantage, we should expect to see him on the ice as part of special teams more and more.
Stepping Up Big Time and Playing Big Minutes
With the number of Stars' players sidelined with injuries (from 'Stars captain Jamie Benn misses Sunday's game vs. Nashville, still listed day-to-day,' Dallas Morning News, 01/24/21), they needed players to step up to fill their roles. And Pavelski has done exactly that. Along with other players, he's helped pick up the offensive production in the absence of players like Tyler Seguin and Jamie Benn.
The Stars have taken notice of his play and are rewarding him for it. In the past three games, Pavelski has recorded at least 20 minutes of ice time. When you're on a hot streak like he is, you want to play as much as you possibly can, and the Stars are allowing him to do so.
Pavelski's time on ice is not only paying off for him but the team as well. Not only has he recorded several personal milestones, but he's had two game-winning goals in the five games the team has played. If he continues this level of play, he could see himself consistently playing this many minutes.
Settling into Dallas
Now that Pavelski has been in Dallas for a season (a shortened season albeit), it seems that he's finally settling in with the Stars. After signing with the team in July of 2019 after spending 13 seasons in San Jose with the Sharks, his offensive numbers declined in his first season with Dallas. Although it was a shortened season in 2019-20, he recorded 14 goals through 67 games, and in 2018-19, he recorded 38 goals in 75 games.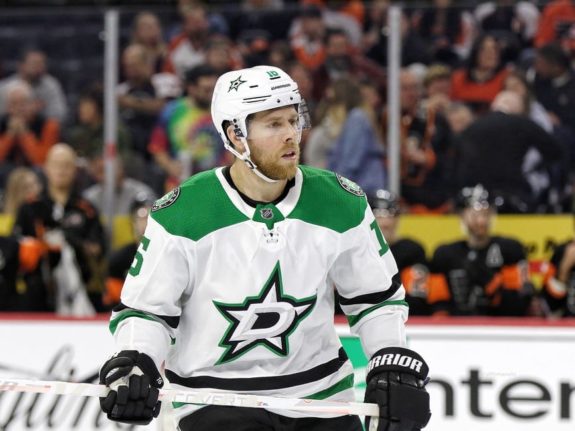 His offensive productivity level has already increased from the 2019-20 season, and with the way he's playing, it only seems to be getting better and better. In 2019-20, it took him 19 games to reach four goals. He's already reached five through just five games and has a five-game point streak. He's having one of the best starts to a season he's ever had in his 15-year long career.
He's playing with a new level of confidence we didn't see from him last season and seems to have found his place on the Stars' roster.
---
---
Hi everyone, my name's Maddie Manfredi! I've previously covered the Boston Bruins and I'm excited to start a new chapter covering the Stars! I love writing and sports and I am excited to share my two passions with the world!