As a result of COVID-19 and restrictions placed on the National Hockey League, the 2020-21 season is shaping up to be unlike any we've ever seen. While both players and fans are still just starting to get a feel for the season's innovations, one that might be here to stay is the new "baseball-style" schedule.
To compensate for a shortened 56-game season played amongst regional divisions of only seven or eight teams, the NHL has introduced a schedule closely resembling that of Major League Baseball's. Although the MLB plays a much longer 162-game campaign, the NHL has embraced a similar series-centric regular season in order to limit team travel and exposure to the virus.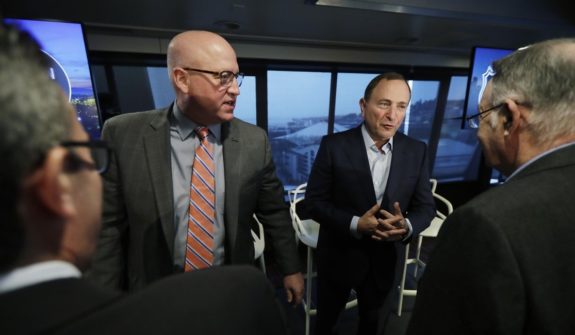 While back-to-back games are nothing new for the NHL, occurrences such as the Anaheim Ducks vs. Los Angeles Kings five-games series from Apr. 20 to May 1 are unconventional, to say the least. Installments of triple and quadruple headers will become the new normal for the NHL this year, but what about the years to come? Could a baseball-style schedule work permanently?
In this article, I'll be divulging the pros and cons of an NHL schedule representative of the MLB's.
Pro: Travel Costs
In a regular season solely consisting of matchups between division opponents, NHL flights and travel times have consequently been reduced compared to past seasons. For a league strapped for cash, one reason why the NHL might consider a baseball-style schedule is the financial benefits of less travel.  
The addition of helmet advertisements illustrates just how dire the situation is for the league, but with diminished travel requirements and no west or east coast road swings (aside from Vancouver Canucks vs. Montreal Canadiens games), teams and owners are saving money this year by spending less time in transit. According to The Athletic's Pierre LeBrun, a team executive revealed that their team's charter costs $25,000 an hour to have in the air; so every penny counts when it comes to travel. (from 'LeBrun: Could a baseball-style schedule be the future for NHL?,' The Athletic, 01/18/2021)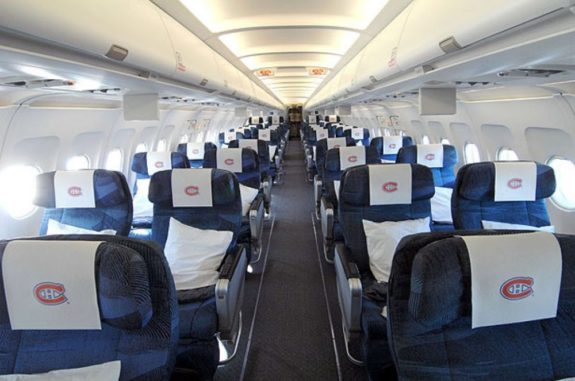 While it's almost a given that owners will like the baseball-style schedule due to its financial upside, players will also receive benefit as well.
Pro: Less Travel, More Rest
Long debated by NHL players such as Jonathan Toews, the NHL's hectic 82-game regular season brings with it complications that a baseball-style schedule does not.
The benefits of less travel extends beyond the money saved by the teams, but the energy saved by the players. Unlike some of the grueling schedules seen in the past, which don't allow for ample rest between flights and games, a series-heavy format allows for better rested players and better hockey games as a result. 
We will be seeing glimpses of the proclaimed "Toews Schedule" all season long. To rest and complete shortened mini series, it'll be common for teams to play three games over the course of five days against the same team in the same barn. This style of scheduling, albeit a result of COVID-19, is something that players will come to enjoy and might fight for once the season comes to an end.
Although there are many benefits to the baseball-style schedule, permanent implementation of it would not be as easy as it seems. 
Con: Marketability
One of the big unknowns for the 2020-21 season is how fans will react to the consistent playing of division opponents. 
For those in closely contested divisions, fans are likely to relish the new and old rivalries forged throughout the season. But for a less competitive division, it remains to be seen as to whether or not long series could become stale and less marketable. To put it plainly, 10 games between the Canadiens and Toronto Maple Leafs makes sense because of their history, but will eight games between the Detroit Red Wings and Florida Panthers draw the same crowd?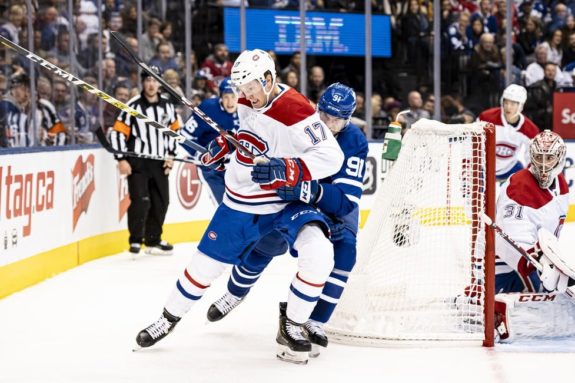 From a marketing standpoint, selling the same clubs and players night after night could get boring for fans. While this is a result of the pandemic and not necessarily a baseball-style schedule (this season), it goes without saying that some fans and sports marketers would prefer to see big names like Sidney Crosby and Alex Ovechkin or Connor McDavid and Auston Matthews come into town on a regular basis, as opposed to the same seven or eight teams.
Con: Arena and Television Obligations 
The biggest hurdle for a permanent baseball-style schedule in the NHL is the contractual obligations involved with arenas and television broadcasters.
With regard to arena obligations, a team's ability to schedule extended series is entirely dependent on what other events are scheduled in the arena they play out of. Evidently, scheduling games around other professional sports events, concerts and social rallies is a relatively tough task to complete when there aren't extensive lockdowns causing them to be cancelled. The NHL has capitalized on empty arenas for the 2020-21 season, but future campaigns might not work as smoothly once the pandemic subsides.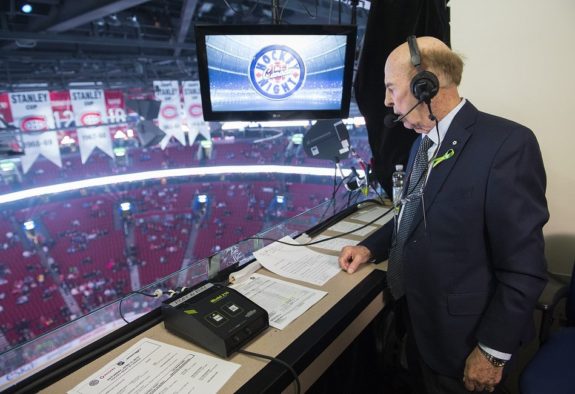 Television contracts are also heavily dependent on the league's schedule. Traditional Saturday or Wednesday night games are scheduled on the basis that larger audiences are compelled to watch events on those days. If big name teams are the league's biggest draws, then often they should be scheduled on those days. Unfortunately for the baseball-style schedule, long series would interfere too much with the broadcasting obligations involved with television programming.
Moving Forward
While only time will tell if the NHL should move forward with a baseball-style schedule, there are certainly some good reasons for it to do so.
Players and owners would relish in the chance to save both money and rest through the reduction of travel, but whether or not it will come together depends on stipulations outside of their control. Marketing and contractual obligations pose the largest threats to the idea, which although came together nicely for the 2020-21 campaign, might not be as workable in the years to come.
All in all, a baseball-style schedule brings with it many pros and cons for the NHL. Only through the playing out of this season will we see more-or-less cause for it's further implementation.
---
---
Avid sports enthusiast and aficionado from Barrie, Ontario. Diehard Leafs fan and founder of @sport6ix via Instagram, YouTube, LinkedIn and more. As a graduate from Brock University's Sport Management program and former intern at TSN – The Sports Network, Barron has extensive sports knowledge and is up-to-date with the many nuances occurring in sports media today.