As the 2020-21 NHL season commences, the league's recent realignment promises must-watch hockey for the all-Canadian North Division; where rivalries will be forged and renewed during the shortened 56-game season.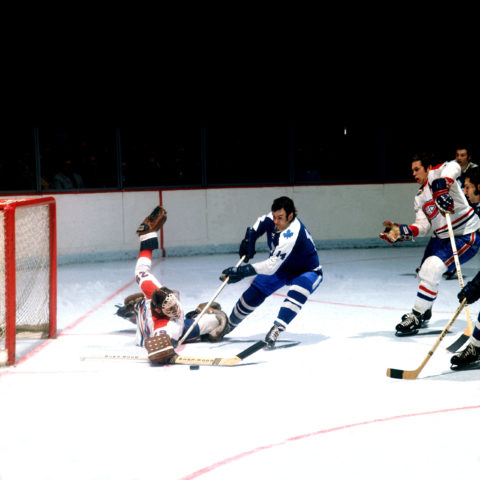 Unlike the other newly constructed eight-team divisions, the Scotia NHL® North Division is made up of just the seven Canadian NHL teams. As the league's smallest division, each team is slated to play each other a minimum of nine times. See below for head-to-head details:
Hockey fans might only see the all-Canadian division for a limited time, so to prepare for the wild ride ahead of us, here are a few rivalries that we think will take center stage in the Great White North.
Battle of Ontario: Maple Leafs vs. Senators
Dating back to the late 1990s, the rivalry between the Toronto Maple Leafs and Ottawa Senators has given us both battles of epic proportion as well as brutal one-sided affairs. With a total of nine bouts in the 2020-21 season, each team will have plenty of opportunities to earn bragging rights over their provincial counterpart.  
The Battle of Ontario first began in 1998 when Toronto moved back into an Eastern Conference inhabited by a newer Ottawa franchise. Although the Leafs have been victorious in each of the teams' four playoff series, legendary players such as Mats Sundin, Daniel Alfredsson, Darcy Tucker and Chris Neil all have their names carved into the history of the rivalry.
New players on both teams are cause for excitement heading into the shortened season. Drafting franchise cornerstone Tim Stutzle and picking up starting goaltender Matt Murray can't hurt the Senators' chances for success this year, although a hungry Maple Leafs squad led by John Tavares, Auston Matthews, and Joe Thornton just might. Expect to see exciting matchups between the two squads all season long.
Mark your calendars: The two teams play on Jan. 15, Jan. 16, Feb. 15, Feb. 17, Feb. 18, Mar. 14, Mar. 25, Apr. 10 and May 5.
2016 Draft Showdown: Matthews vs. Laine
Coming in as the No. 1 and No. 2 picks in the 2016 NHL Draft eternally linked the careers of Auston Matthews and Patrik Laine. Not including any potential playoff matchups, the rivalry we all want to see come to fruition will happen a whopping 10 times this season.
Although most skeptics have written off this showdown as a one-sided affair, placing Matthews in a league well above Laine, this season will show whether or not Laine has what it takes to keep up and be an elite goal-scorer for the Jets. Boasting an impressive 0.45 goals per game average since entering the league, the 22-year-old Finnish sniper has managed to net 138 goals in 305 games for Winnipeg. Aside from 10 games against Matthews and the Maple Leafs, Laine will certainly be incentivized to have a career year with his contract concluding at the end of it. 
In Southern Ontario, Toronto's prodigal son Auston Matthews has exceeded expectations since entering as the league's No. 1 pick in 2016. Through just four seasons in the NHL, Matthews has tallied 158 goals and 127 assists in 282 games for the Maple Leafs. Fresh off of 47 goals in 70 games, expect Matthews to pick up right where he left off.
Both Laine and Matthews will have a little something extra to play for when suiting up against one another this season. Barring any trades or injuries, the Matthews vs. Laine show will be on full display all season long.
Mark your calendars: The two superstars play on Jan. 18, Mar. 9, Mar. 11, Mar. 13, Mar. 31, Apr. 2, Apr. 15, Apr. 21, Apr. 23 and Apr. 24.
Battle of Alberta: Edmonton vs. Calgary
Entering the league in 1979 and 1980, the rivalry that exists between the Edmonton Oilers and Calgary Flames has been explosive, to say the least. A history of bitterness and excellence has cemented the Battle of Alberta as must-watch hockey every time the two teams step on the ice.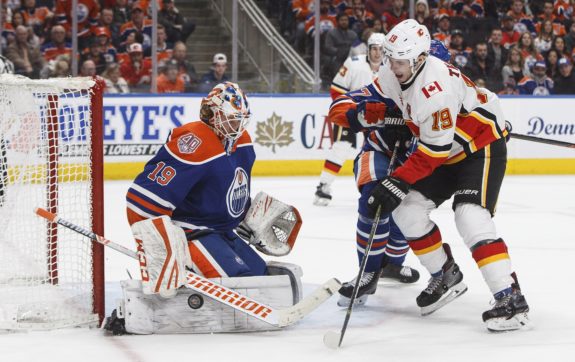 The Oilers and Flames were the gold standard of hockey during the '80s. For eight straight campaigns between 1983 and 1990, one of these teams reached the Cup Final – in total, they won six Stanley Cups in that span (Edmonton in 1984, 1985, 1987, 1988 and 1990; Calgary in 1989). Since the days of Wayne Gretzky and Larry McDonald, the rivalry has seen many new faces come into the fold – while the next great one in Connor McDavid is often the best player on the ice, headlines turn to two players who resemble the next wave of this great rivalry.
Thanks in part to the personal feud between tough guy Zach Kassian and super pest Matt Tkachuk, the Battle of Alberta has been nothing short of entertaining lately. Beginning with Tkachuk landing a questionable hit on Kassian early last year, the two players have only added fuel to the provincial sweepstakes. 
While a slew of young talented players ensures that all 10 games against one another will be competitive, it will be the extracurriculars that draw the crowds from not just the Edmonton or Calgary faithful, but the entire hockey community.
Mark you calendars: The two teams play on Feb. 6, Feb. 19, Feb. 20, Mar. 6, Mar. 15, Mar. 17, Apr. 2, Apr. 29, May 1, and May 7.
The Tkachuk Brothers: Matthew vs Brady
As Brady and Matthew Tkachuk enter their third and fifth years in the league, respectively, nine games between the Calgary Flames and Senators this season might just ignite what could be one of the best sibling rivalries in sports. Sons of former NHLer Keith Tkachuk, the two brothers came into the league as highly touted draft picks and have yet to disappoint.
Drafted sixth overall by Calgary in 2016, Matt has amassed a total of 94 goals, 141 assists and 302 well earned penalty minutes in 293 games for the Flames. The 23-year-old left winger and his skilled yet tenacious style of play has made him a superhero in Calgary and a villain just about everywhere else. As both an elite player and physical presence, Matt's exciting style of play will match up well when competing against his younger brother in Ottawa.
The Senators took Brady with the fourth-overall pick in 2018, making him the highest-drafted Tkachuk in the family (Keith at No. 19, Matt at No. 6). Standing at 6-foot-4, Brady has utilized his tremendous skill and large frame to produce 43 goals and 46 assists in 142 games for a rebuilding Senators team.
The Matt vs. Brady headlines will be hard to miss once the season takes flight, and while mom has made the two promise not to fight one another, the new year brings with it no guarantees.
Mark you calendars: The two brothers play on Feb. 25, Feb. 27, Mar. 1, Mar. 4, Mar. 7, Mar. 22, Mar. 24, Apr. 19 and Apr. 20.
Original Six Feud: Maple Leafs vs. Canadiens
Dating back to the National Hockey League's inception in 1917, the rivalry that exists between the Maple Leafs and Montreal Canadiens is one of the most storied in all of professional sports. As a result of the geographical and cultural differences between the two metropolitan cities, every matchup between them is never just a contest of teams or cities, but languages and provinces as well. 
Generations of hatred towards the other stems from 123 years of play and 15 playoff matchups, Montreal having won eight of them. While the two teams have yet to face one another in playoff action since 1978-79, 10 head-to-head matchups this season will undoubtedly bring back a playoff-like atmosphere to the great hockey rivalry.
The all-Canadian seven-team division brings with it shades of the Original Six era, and with both teams bolstering their rosters before the start of the season, we just might see the Leafs-Habs rivalry rekindled like never before.
Mark your calendars: The two teams plays on Jan. 13, Feb. 10, Feb. 13, Feb. 20, Apr. 7, Apr. 12, Apr. 28, May 3, May 7 and May 8.
Moving Forward
Considering six of the seven Canadian teams earned spots in the playoff qualifiers last year, it's safe to say that each game will be do-or-die for a division with only four playoff spots available.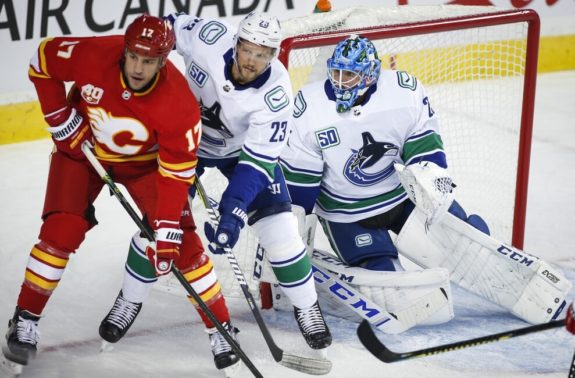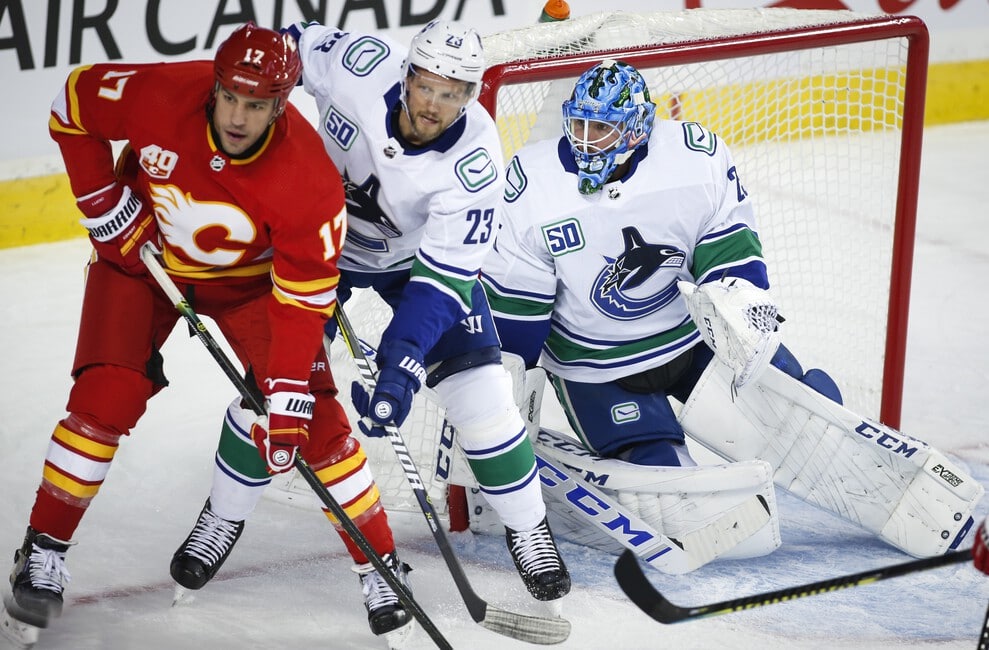 While the Vancouver Canucks did not find themselves on this list of rivalries, their recent signing of former Flames players only intensifies the division that much more. Newly acquired Jacob Markstrom, Chris Tanev and Josh Leivo will look to make an impact against their former club when the two teams meet 10 times this year.
With 196 all-Canadian matchups set to begin on Jan. 13, Canadian hockey fans will have no shortage of entertainment in the months to come. Only time will tell what Canadian rivalries will take center stage during this unprecedented season.
---
---
Avid sports enthusiast and aficionado from Barrie, Ontario. Diehard Leafs fan and founder of @sport6ix via Instagram, YouTube, LinkedIn and more. As a graduate from Brock University's Sport Management program and former intern at TSN – The Sports Network, Barron has extensive sports knowledge and is up-to-date with the many nuances occurring in sports media today.