Few could have predicted a Vegas Golden Knights' disastrous, injury-marred playoff miss last season — and I certainly wasn't an exception to that. Though they only ultimately finished one point shy of a postseason berth, ambitions were set much higher for the club. With much of last year's starry roster, save for Max Pacioretty and injured goaltender Robin Lehner, returning, optimism remains, however cautious it may be.
So, can the Golden Knights run things back and put 2021-22 behind them? Let's look ahead at a critical 2022-23 season in Vegas with some preseason predictions:
1) Vegas Winds Up Outside the Western Conference Playoff Picture
Don't shoot the predictor, as I'm trying to go with my head over my heart here. While it's probably fair to anticipate a better scenario than the countless injuries that defined last season, suggesting that things will be all sunshine and rainbows in the health department seems foolish, especially given how many aging veterans got hurt who are now that much older. Case and point, we already know that Lehner and Nolan Patrick will miss the season, while Mark Stone, Brett Howden and William Carrier may not be ready for the Oct. 11 opener.
Even when you move beyond the injuries, questions abound. Can they get some semblance of competent goaltending out of Laurent Brossoit, Logan Thompson and Adin Hill? Can William Karlsson bounce back? Can Eichel return to his pre-injury peak? Can any prospects help bolster the club's thinned-out depth, particularly up front? If even one or two of these questions aren't answered the way Vegas hopes, it's hard to see a path to the playoffs in the Western Conference.
2) Thompson Makes the Most Starts in Net
With Brossoit missing at least all of training camp as he recovers from offseason hip surgery, the battle for the Golden Knights' net will initially come down to one-time middle schoolmates Thompson and Hill. It remains to be seen who performs better, but it's pretty clear who the organization will be rooting for and giving every advantage to.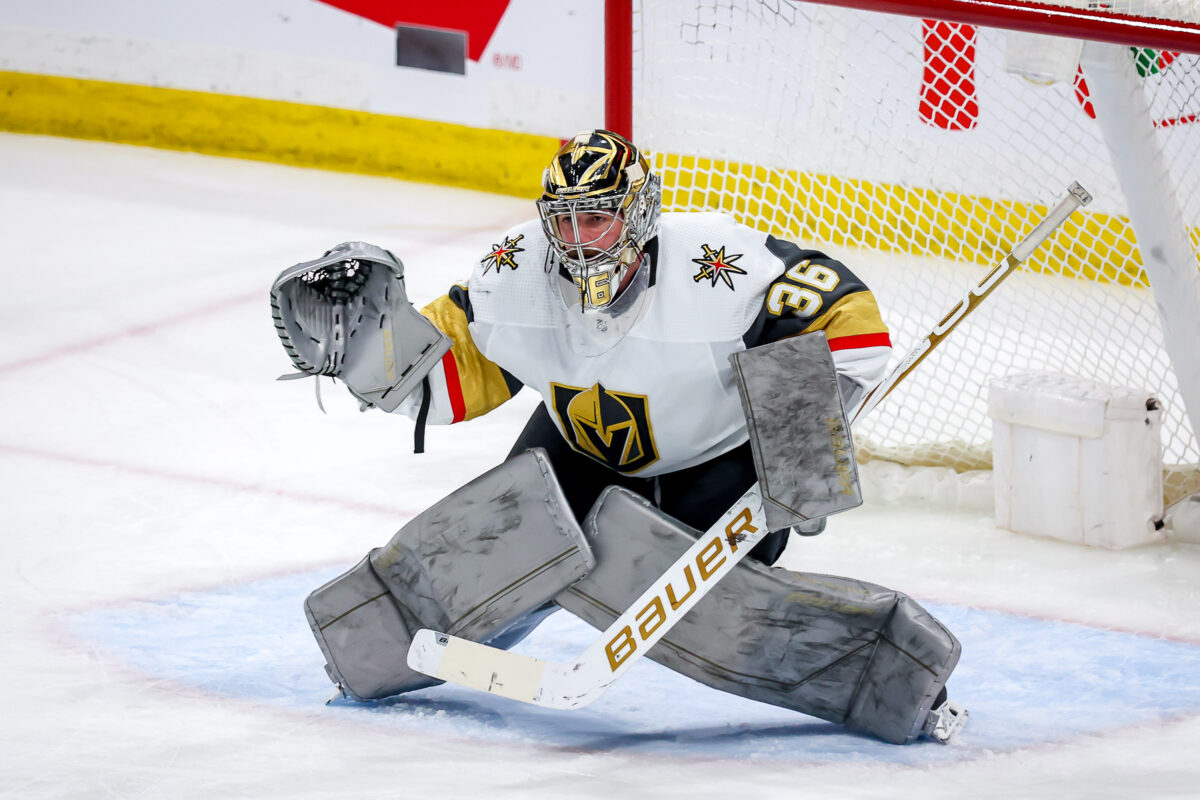 Although Vegas traded for Hill to bolster their goaltending in the aftermath of Lehner's hip surgery, Thompson would be the ideal choice here. He is slightly younger (25 to 26), cheaper ($766,000 compared to $2.175 million), homegrown, and on an affordable contract for the next three years. Unless Hill or Brossoit's performance blows Thompson out of the water, he's easily the option that makes the most sense long-term, especially if they fall out of the playoff race.
3) Eichel Leads the Team in Scoring
Fans can (and surely will) debate the merits of the Eichel trade for years to come. In a vacuum, though, the Masterton Trophy nominee's comeback season was a clear success. After getting back into an NHL game last February for the first time in 11 months, he played in all of the Golden Knights' remaining 34 games, scoring 14 goals and adding 11 assists. As such, he went from playing 16-17 minutes per game to the point where he was earning 23-24 minutes of ice time down the stretch.
This season, Eichel figures to be ready to go from the jump. The last time the 25-year-old played anything approaching a full season, he managed 28 goals and 82 points. No one on the Golden Knights mustered more than 66 points a year ago. With Pacioretty out the door and Stone's health still in question, Eichel looks poised to take the reins offensively.
4) Vegas Is Looking for a New GM Next Summer
While things are looking up for Eichel this season, the future may be murkier for the man who engineered his trade to Vegas. Kelly McCrimmon has now been in the general manager's chair for over three years and has put his stamp on the club, for better or worse. That could mean McCrimmon's future is tied to the team's performance now. Owner Bill Foley and team president George McPhee could shrug off last season's tough breaks, but that puts all the focus on this year.
Win, and all should be well in Sin City. If the losses start piling up, however, then the organization is suddenly staring down a newfound status as a non-contender plagued with veteran players on major, long-term contracts. The additions of players like Alex Pietrangelo, Chandler Stephenson, Lehner and Eichel have paid off to varying degrees. Still, McCrimmon may ultimately have to answer for having lots of money and term tied up in aging veterans, particularly if the club falls short of the playoffs.
5) Phil Kessel Returns to the 20-Goal Mark
It was understandably quiet on the acquisitions front this summer, but the sensible, low-risk addition of soon-to-be NHL iron man Phil Kessel gives fans a new face to get excited about. It also could be a move that pays dividends. Kessel earned exactly $1 million per goal last season, scoring eight times for the lowly Arizona Coyotes while sporting an $8 million contract. Now on an affordable $1.5 million deal, McCrimmon is banking on a bounce-back year from him.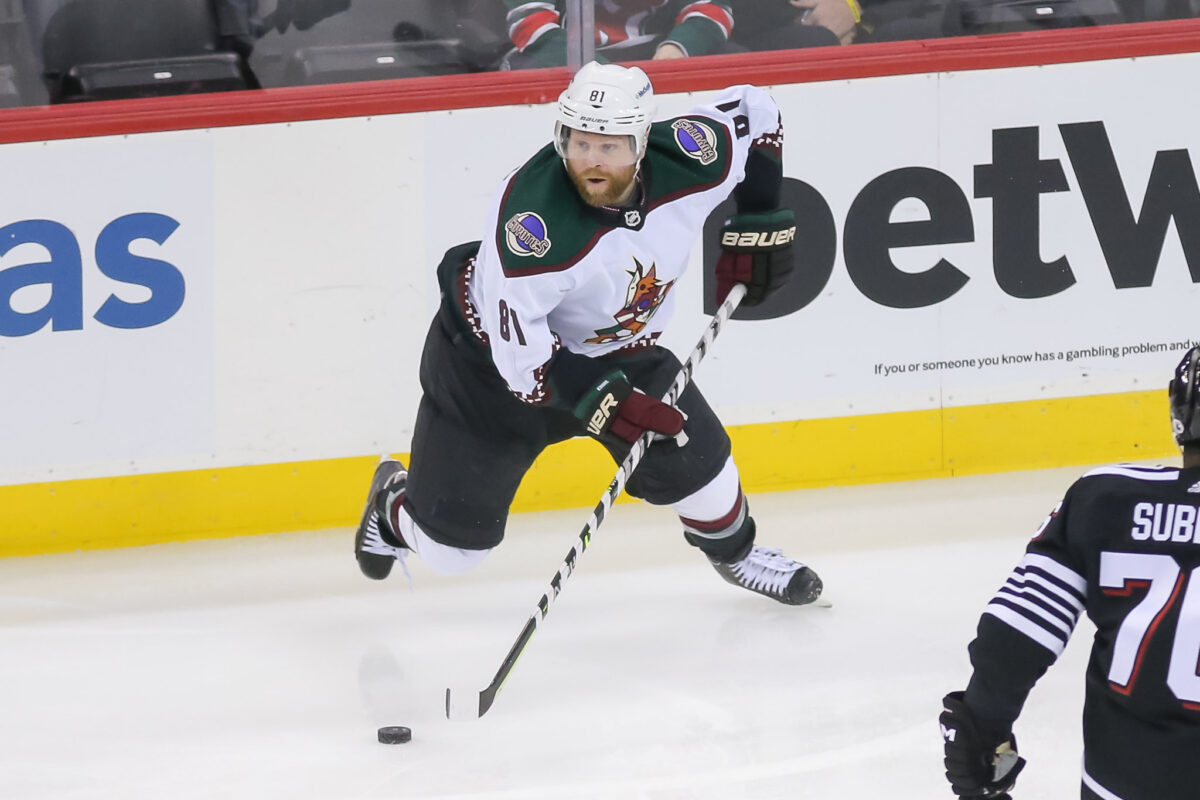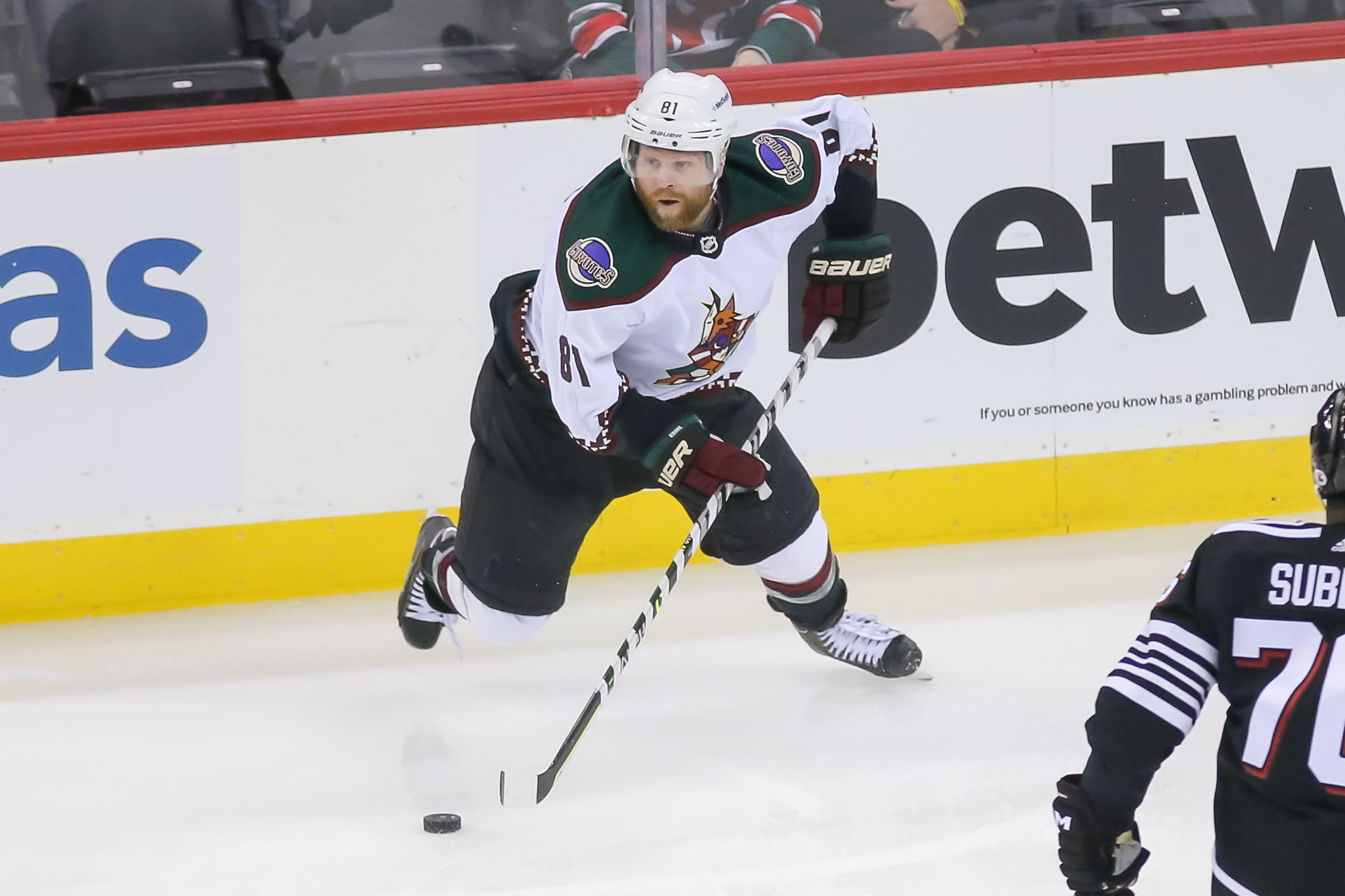 While any expectation of a bounce back might seem dubious from a player that will be 35 when the season starts, context matters. Kessel was stuck in a rebuild in Arizona, where despite scoring struggles, still managed 44 assists. Now in Vegas, he could play up as high as the top line, where he could flank Eichel. Last year, Stephenson scored 21 goals while assuming top-line duty at times, so there's no reason to think the career 399-goal scorer can't do the same.
6) Vegas Adds Help on the Wing
No, the Golden Knights probably don't have another Eichel blockbuster up their sleeve mid-season, but that doesn't mean no trades are forthcoming. The club still projects to have around $2.5 million in cap room with Shea Weber and Lehner on long-term injury reserve (LTIR), and that's without any further long-term injuries cropping up. For now, that money is earmarked for getting Nicolas Hague under contract (more on him later), but any Golden Knights fan on hand last season knows more could be on the way.
You May Also Like:
Now, we aren't looking to predict injuries here, but relying on a full season out of the likes of Stone (37 games played last season) and Alec Martinez (26) probably isn't realistic. Neither, for that matter, is counting on enough scoring on the wing from a group that includes Stone, Kessel, Jonathan Marchessault, Reilly Smith and not a great deal more. With possible LTIR space on the way and the chance that they may need scoring depth, a trade makes sense down the line.
7) At Least Two Fringe Golden Knights Become NHL Regulars
This one might be a little hard to quantify, but there's room for some of the young talent dotting Vegas' pipeline to grow from fill-ins and take a more permanent role on the team's roster. Opportunities to seize will, of course, be dictated by injuries, making it harder to project who these risers might be.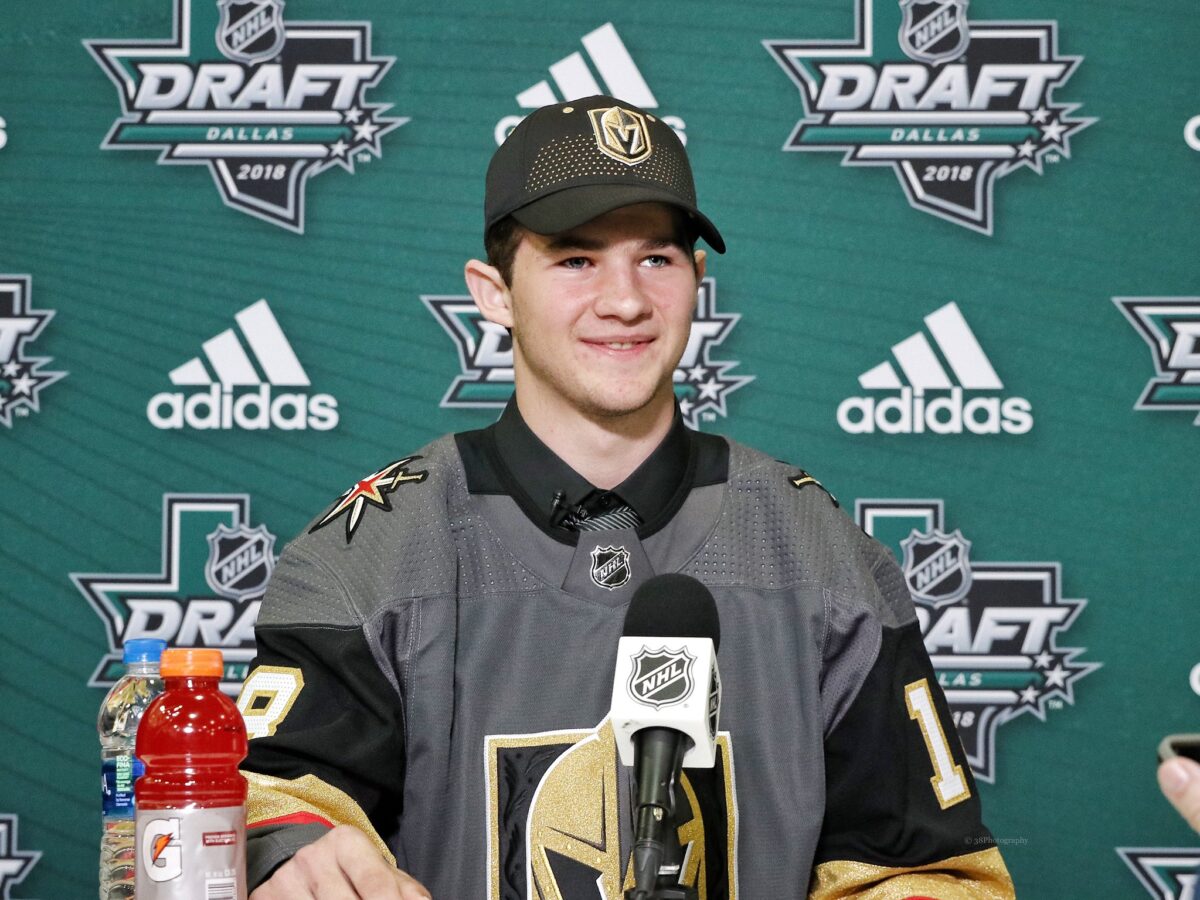 Perhaps Michael Amadio earns full-time duty after an encouraging 11-goal showing last year. Maybe Jonas Røndbjerg uses last season's 30-game trial as a jumping-off point for regular NHL employment. Or it could be Paul Cotter, author of the Golden Knights' first goal of the preseason. Early on in training camp, new head coach Bruce Cassidy seems to be enjoying the contributions of diminutive Finnish import Sakari Manninen. Regardless, he surely won't mind seeing young players making their case for more permanent roles in the lineup.
8) Jonathan Marchessault Faces Trade Rumors
If things do go south this season in Vegas, the Golden Knights could shift into seller mode ahead of the Feb. 20 trade deadline. For the front office, any notion of selling off assets is complicated by the presence of many hard-to-move contracts with a substantial cap hit and significant term. Any pursuit of a tear-down would likely have to wait until the summer, but that doesn't mean that no moves are possible.
One such player could be Marchessault, a Vegas original. Popular with the fans and in the dressing room, the team's leading scorer from a year ago would be hard to part ways with, but he might make the most sense among the organization's significant contracts. The 31-year-old's $5 million cap hit isn't prohibitive, nor is the one year remaining after this one. If anything, he might carry more value heading into the deadline as a non-rental.
9) Golden Knights Finish Fourth in the Pacific Again
Any projection on the Golden Knights' success for the upcoming season has to take into account the status of the club's rivals, specifically those residing in the Pacific Division. A year ago, the Calgary Flames, Edmonton Oilers and Los Angeles Kings all finished ahead of Vegas in the Pacific standings, with LA's rise representing a particular surprise. This season, little has changed to disrupt that balance.
Calgary reshuffled their roster, but they still remain imposing, Edmonton added Jack Campbell to a team that still boasts Connor McDavid and Leon Draisaitl, and the Kings improved with the addition of Kevin Fiala. The Golden Knights fit somewhere within that group if they can achieve their potential, but the challenge hasn't gotten any easier going into 2022-23. Neither, for that matter, will the Western Conference wild card picture, wherein teams like the Nashville Predators and Dallas Stars still figure to be competitive.
10) Nicolas Hague Signs in Late October
Apart from the goalie battle, the biggest ongoing storyline of Golden Knights' training camp is the continued holdout of Hague, with contract talks reportedly stalling. Considering the big 23-year-old blueliner averaged 18:40 per game across 52 games last year and was topping 20 minutes a night by March, this could be a problematic absence.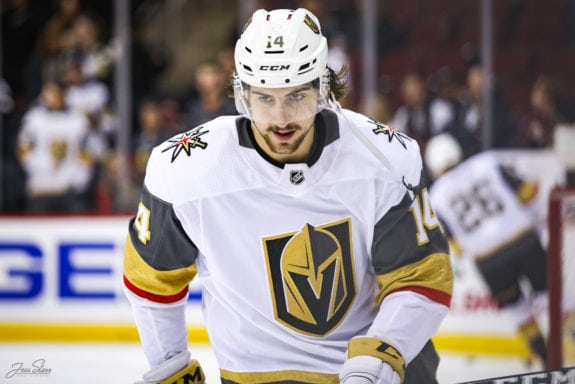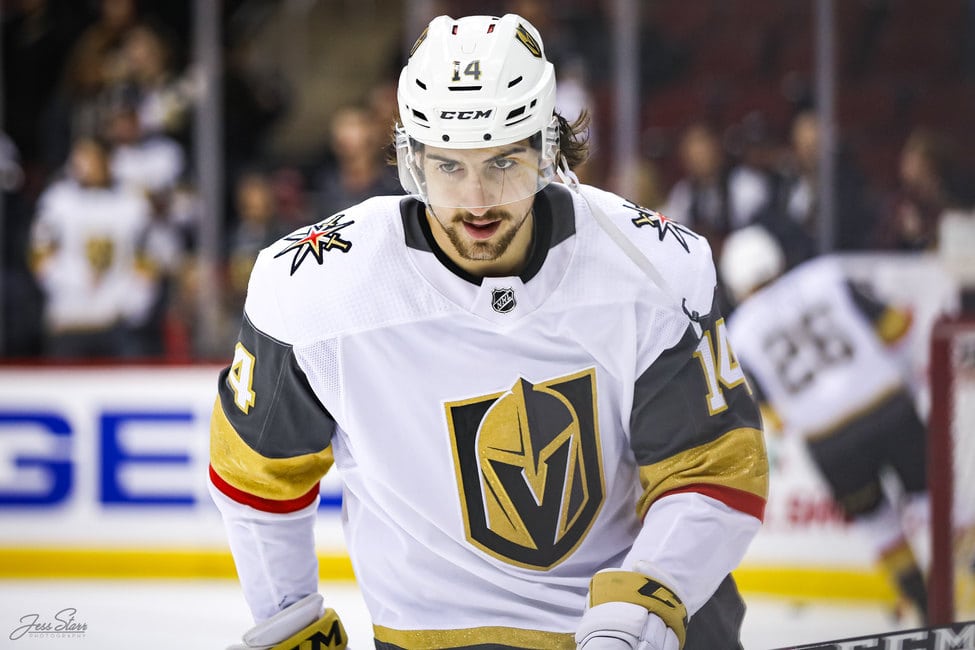 As we learned from Shea Theodore's holdout four years ago, these things do happen — and are ultimately resolved. Without knowing the exact nature of the negotiations, there's only so much distance that can reasonably be put between the two sides. Given Hague's age and track record (10 goals and 42 points in 142 career games), he can't really expect much beyond the $2.5 million average annual value (AAV) range, depending on the term. A deal may not be in place come opening night, but it shouldn't be too far behind.
The tone of this year's predictions is far different than from past years, which should be good news to any Golden Knights fans who have followed my accuracy level in the past. Nevertheless, it does represent the changing view of what was, not long ago, a model organization in the league. Can they turn around their fortunes? We're about to find out.
---
---
---
Latest News & Highlights
---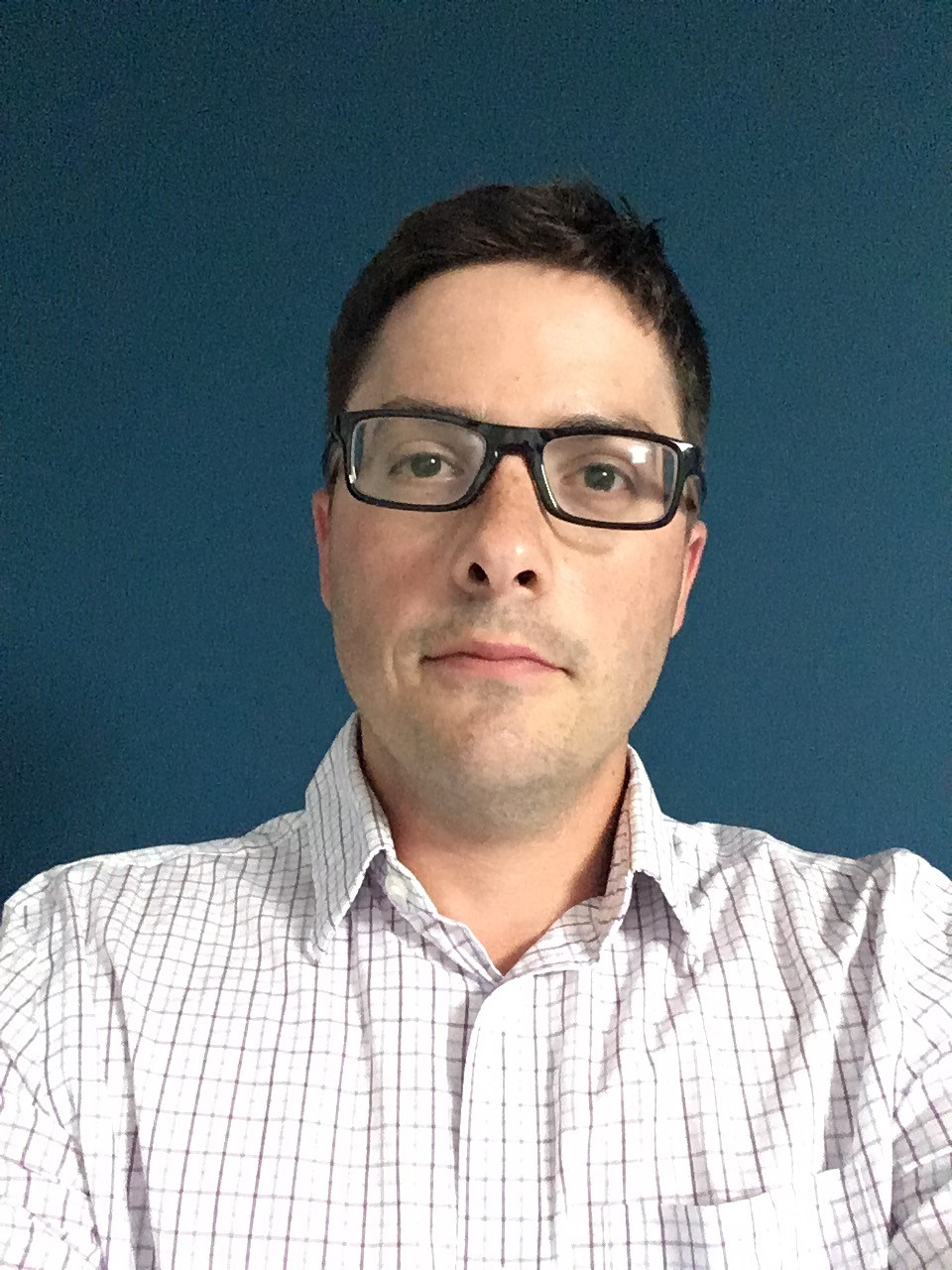 I may be a Leafs fan at heart (I've witnessed their highs and lows first-hand as a Scotiabank Arena employee), but I'm also a veteran freelance sportswriter who loves a good story. And there's been no better story in hockey over the past few years than the Vegas Golden Knights. I'm excited to be covering the NHL again on the Golden Knights' beat.