When Kelly McCrimmon shed the "assistant" part of his assistant general manager title in May 2019, he was inheriting a pretty cushy job with the Vegas Golden Knights. Though the club had just lost a seven-game, first-round series to their rival San Jose Sharks weeks earlier, the future was undeniably bright after a historic Stanley Cup Final run in their debut season and a treasure trove of prospects and draft assets at their disposal.
This was more than McCrimmon, a junior hockey lifer who spent 26 seasons as part of the WHL's Brandon Wheat Kings organization, could have imagined when he joined the expansion club's front office in 2016. But the Knights' stunning first playoff run and George McPhee's deft handling of the expansion draft – long before his promotion to president paved the way for McCrimmon – helped fast track the Golden Knights to elite status among NHL franchises.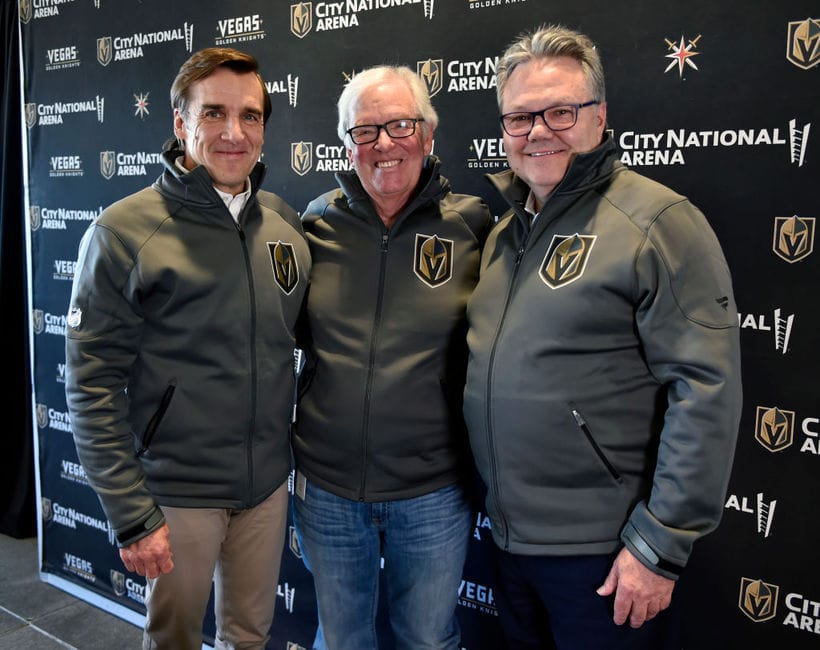 In the COVID-interrupted 2019-20 campaign, McCrimmon's first full season at the helm, Vegas earned the top seed in the Western Conference after the round-robin and defeated the Chicago Blackhawks and Vancouver Canucks before falling to the Dallas Stars in the Western Conference Final. Still, their success came almost entirely thanks to the contributions of players acquired while McPhee sat in the GM's chair, including the club's top nine playoff scorers.
Moving Forward
Next season, that will no longer be the case. Thanks to an aggressive foray into free agency, the Knights are now McCrimmon's team – and they have their sights set on the Stanley Cup.
Of course, McCrimmon's biggest move – arguably the most significant transaction in all of free agency – came in signing Alex Pietrangelo to a seven-year, $61.6 million contract. Given Pietrangelo's age (30) and the term of the deal, McCrimmon has assumed plenty of risk by making his new defensive anchor the fifth-highest paid blueliner in the league, but the long-time St. Louis Blue should instantly establish the Golden Knights as a bona fide Stanley Cup contender.
Not only did McCrimmon land the top defenseman on the market, but he also secured one of the top goalies, locking up Robin Lehner for five years and $25 million after he acquired the Swedish netminder at the trade deadline. The contract isn't without risks – the Golden Knights have $12 million dedicated to goaltending for each of the next two seasons, with Marc-Andre Fleury earning $7 million per year in, at best, a tandem role.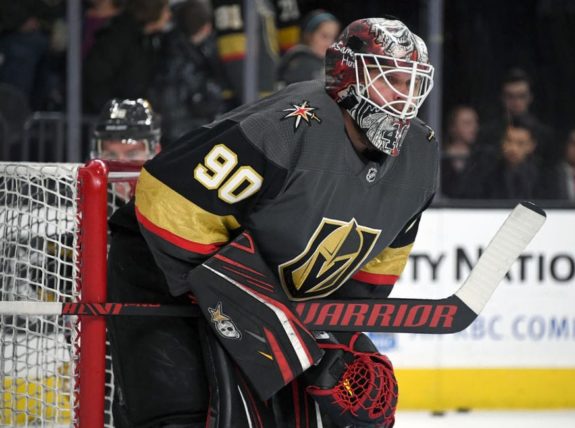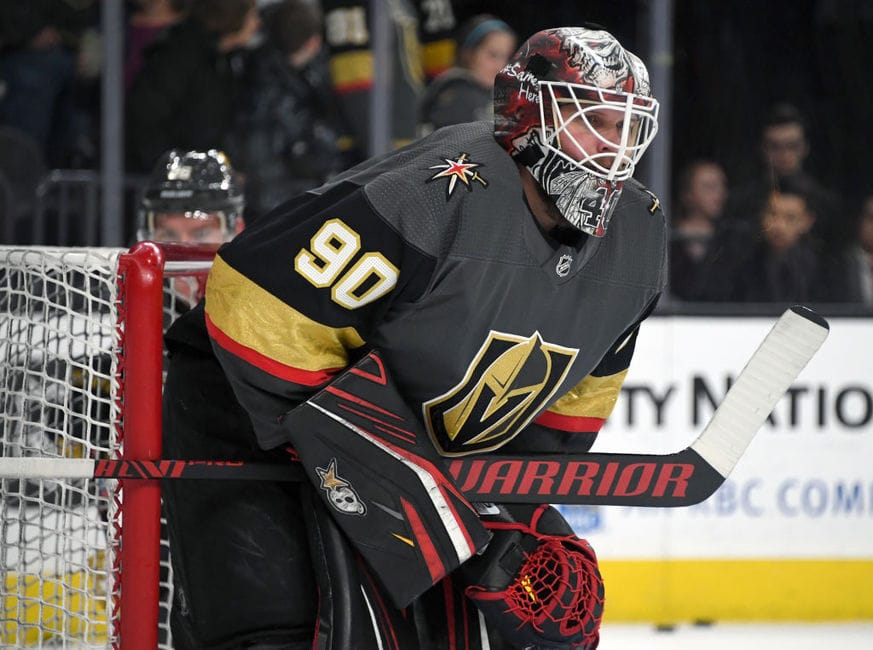 However, Lehner has proven his worth during his brief time with the club, ranking third in postseason goals-against average (1.99) among netminders with at least 10 games played. By agreeing to terms with the 29-year-old early, McCrimmon avoided competing with offers for the hottest commodity in a busy goalie market.
Managing the Cap
As part of his do-it-all involvement with the Wheat Kings over more than a quarter-century, McCrimmon handled GM duties for a time. However, he never had to contend with negotiating his way around a salary cap, much less the rigid flat cap he's contending with now. Though he doesn't have to concern himself with spending limits thanks to the deep pockets of owner Bill Foley, there are plenty of challenges inherent in adding Pietrangelo's $8.8 million per year and Lehner's $5 million to a cap sheet that already includes Fleury's $7 million, Mark Stone's $9.5 million, Max Pacioretty's $7 million and William Karlsson's $5.9 million.
With those big money players on board, sacrifices have been a necessary part of McCrimmon's job. He traded Paul Stastny, who finished fifth on the team with 17 goals last season, and his $6.5 million cap hit back to the Winnipeg Jets and shipped minutes-eating blueliner Nate Schmidt and his $5.95 million cap hit for each of the next five seasons to the Canucks, without receiving anything of note in either deal. As it stands, Vegas remains approximately $900,000 above the projected $81.5 million cap, so there's some tweaking left to do.
McCrimmon's New Reality
Along with big contracts and deep playoff runs come expectations about what's next. If it seems premature to suggest that an expansion franchise's fourth season might be Stanley Cup-or-bust, consider that the Golden Knights have already taken part in eight rounds of playoff hockey and are laden with talented, playoff-tested veterans. McCrimmon was just getting settled in his new role in 2019-20, but now the onus is on him to deliver a championship to Sin City.
To be clear, McCrimmon's lack of NHL experience doesn't mean he isn't familiar with building a winner. On top of being the winningest coach in Wheat Kings franchise history, the recently-turned 60-year-old helped Brandon to Memorial Cup appearances as a player (1979), head coach (2010 and 2016) and GM (1995, 1996 and 2016). Reaching hockey's Holy Grail in Vegas, however, will be a different challenge; he's awfully far from Brandon, Manitoba right now.
---
---