Philip Joseph Kessel Jr. (born October 2, 1987) is an American professional ice hockey winger and alternate captain for the Vegas Golden Knights of the National Hockey League (NHL). He has previously played for the Boston Bruins, Toronto Maple Leafs, Pittsburgh Penguins and Arizona Coyotes. Kessel is a two-time Stanley Cup champion, winning back-to-back championships with the Penguins in 2016 and 2017.
Kessel is a product of the USA Hockey National Team Development Program as an identified elite player under the age of 18. He finished his amateur career playing collegiate hockey in the NCAA for the University of Minnesota in the Western Collegiate Hockey Association (WCHA) conference. He was then selected fifth overall in the 2006 NHL Entry Draft by the Boston Bruins. After his rookie season, 2006–07, he was awarded the Bill Masterton Memorial Trophy for overcoming testicular cancer while continuing his professional career. In 2009, Kessel was traded from Boston to the Toronto Maple Leafs where he spent six seasons before being dealt to the Pittsburgh Penguins in 2015. Kessel won his first and second Stanley Cup championships with the Pittsburgh Penguins in back to back seasons with wins over the San Jose Sharks and the Nashville Predators, respectively. Kessel is known as a natural goal scorer and for his iron man streak – he is one of four players in the NHL with an active streak (as of March 2021) of over 500 consecutive games.
Kessel plays internationally for the United States, and has played at three World Championships and the 2010 and 2014 Winter Olympics, winning a silver medal in 2010 and being named the top forward in 2014.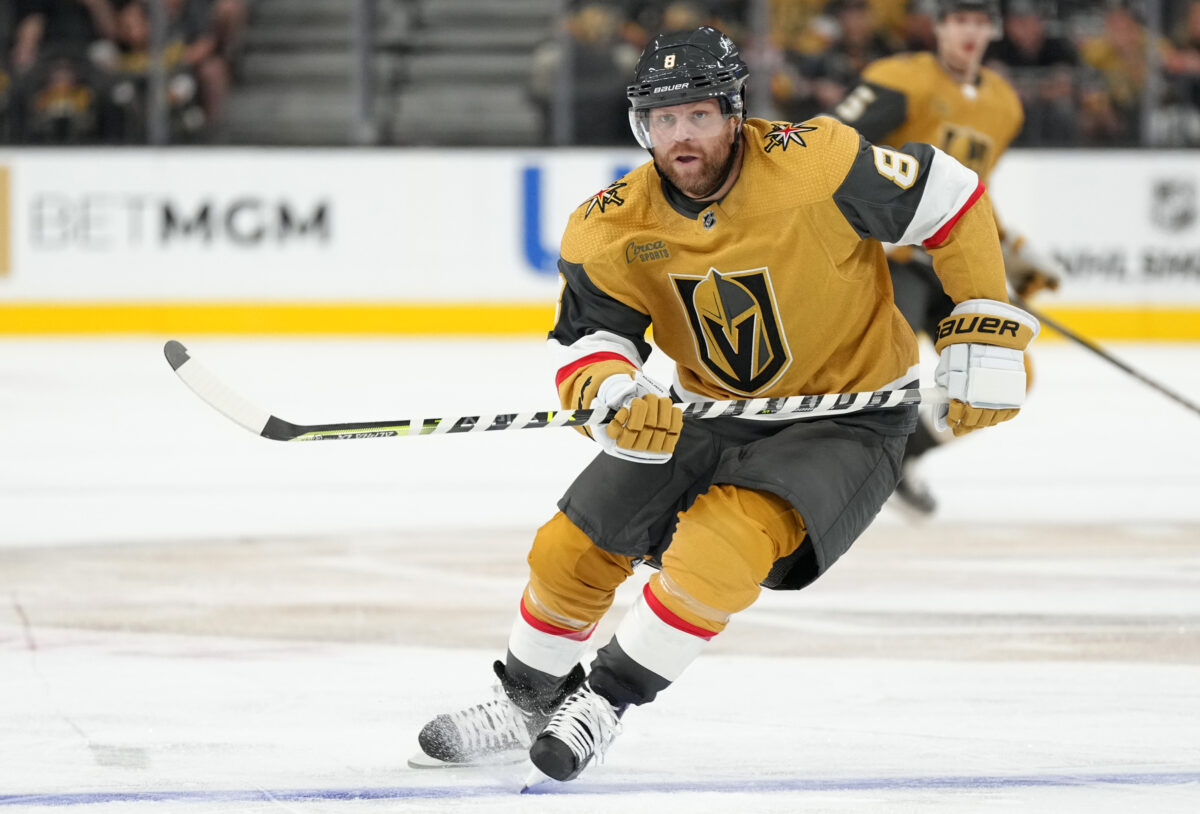 Phil Kessel Statistics
Trade Tracker
Deeper Dive
Achievements
U18 WJC All-Star Team — 2003-04
U18 WJC Most Goals (7) — 2003-04
U18 WJC Silver Medal — 2003-04
U18 WJC All-Star Team — 2004-05
U18 WJC Best Forward — 2004-05
U18 WJC Best Plus/Minus (+10) — 2004-05
U18 WJC Gold Medal — 2004-05
U18 WJC Most Assists (7) — 2004-05
U18 WJC Most Goals (9) — 2004-05
U18 WJC Most Points (16) — 2004-05
NCAA (WCHA) All-Rookie Team — 2005-06
NCAA (WCHA) Rookie of the Year — 2005-06
U20 WJC Most Assists (10) — 2005-06
U20 WJC Most Points (11) — 2005-06
NHL Sportsmanship Award (Bill Masterton Trophy) — 2006-07
NHL YoungStars Roster — 2006-07
Olympic Silver Medal — 2009-10
NHL All-Star Game — 2010-11
NHL All-Star Game — 2011-12
Olympic All-Star Team — 2013-14
Olympic Best Forward — 2013-14
Olympic Most Points (8) — 2013-14
NHL All-Star Game — 2014-15
NHL Stanley Cup Champion — 2015-16
NHL Stanley Cup Champion — 2016-17
NHL Most Game Winning Goals (10) — 2018-19
Sources