With all the doom and gloom surrounding the Vegas Golden Knights' recent slide and Mark Stone's new round of health struggles, it was easy to lose sight of the good news coming out of the weekend for the franchise. Vegas sent rookie goaltender Logan Thompson and leading scorer Chandler Stephenson to their first-ever All-Star Game.
---
---
For a franchise that has built a reputation in recent years for big-name chasing and not always demonstrating loyalty in their handling of members of the roster, Thompson and Stephenson offer evidence of the front office's eye for talent. Their presence in South Florida this past weekend – Thompson was chosen as the Golden Knights' representative while Stephenson was named as a replacement for injured Seattle Kraken rookie Matty Beniers – serves as validation for what has been a pair of unlikely paths to stardom.
To the extent that you can evaluate player performance in a three-on-three All-Star exhibition, the Golden Knights representatives didn't exactly shine on Saturday. Thompson allowed three goals on seven shots in the Pacific Division's 6-4 loss to the Central and Stephenson was a minus-1 in just under six minutes of ice time. Still, that did little to diminish their inclusion among hockey's biggest stars.
Logan Thompson
You could argue that the 2022-23 NHL season marks the first normal hockey campaign since 2018-19. That year, Vegas followed up their expansion journey to the Stanley Cup Final with a seven-game first round loss to the San Jose Sharks. Thompson, meanwhile, was stopping pucks for the Brock Badgers of Ontario University Athletics (OUA) as a student at Brock University.
---
Latest News & Highlights
---
Rare is the player that successfully navigates their way from the OUA to a place in the NHL, but Thompson turned his Brock tenure into an ECHL tryout with the Adirondack Thunder that ultimately led to him bouncing around the ECHL and American Hockey League (AHL). A two-year entry-level contract with the Golden Knights in 2020 brought him to Henderson, where he was recognized as the best goaltender in the AHL in 2021.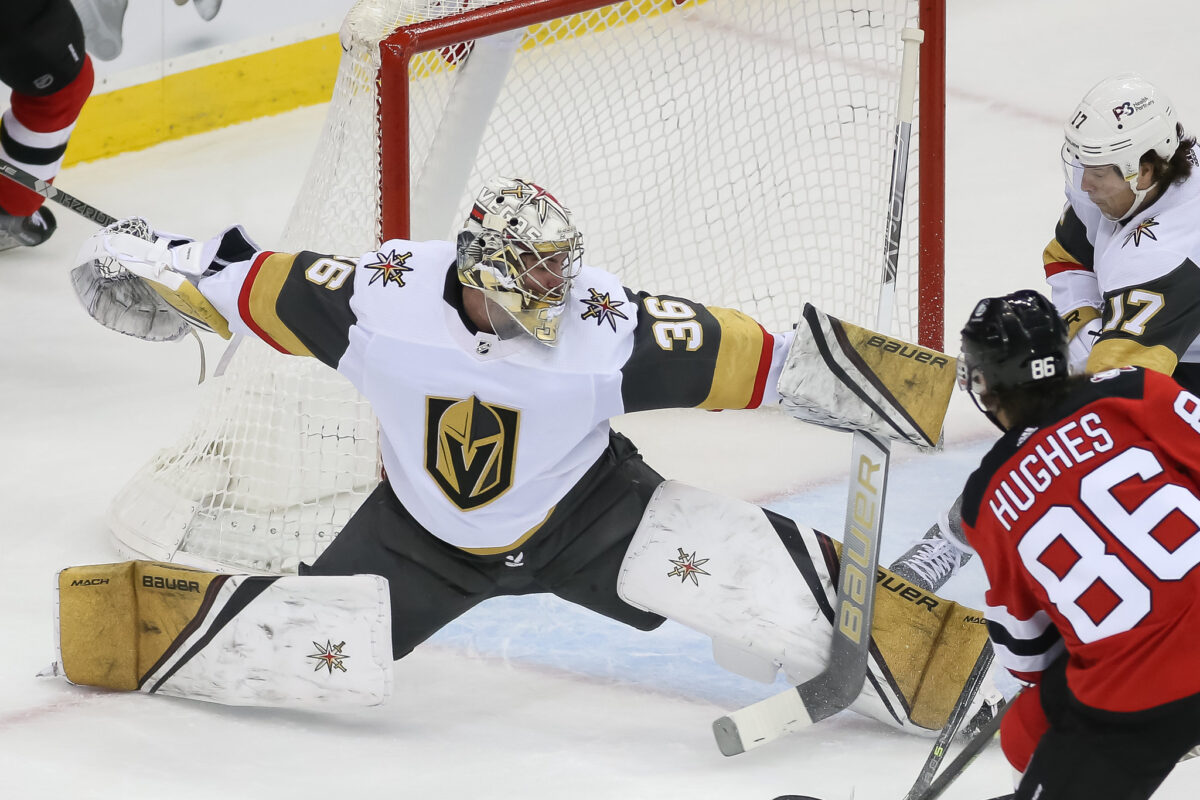 Even then, Thompson was still miles away from regular NHL duty, until injuries to Robin Lehner and Laurent Brossoit forced him into action last season, with the Calgary native handling the role as well as could be expected (10-5-3, .914 save percentage (SV%), 2.68 goals-against average (GAA)). What was a strong showing in a small sample size last season is now undeniable, as the Calder Trophy candidate has posted near-identical numbers (.913 SV%, 2.69 GAA) in almost twice as many games while seizing clear control of the No. 1 job.
Suddenly, after years of having significant money dedicated between the pipes for the likes of Lehner and Marc-André Fleury, the Golden Knights now boast the franchise's second-ever All-Star netminder (behind Fleury) at less than $800,000 for each of the next two seasons.
You Might Also Like
Chandler Stephenson
For all the buzz-worthy blockbusters that Vegas has pulled off in their relative infancy, the Stephenson trade didn't really make many ripples when it got the green light. Then a low-scoring depth forward, Stephenson was acquired from the Washington Capitals in late 2019 at the cost of just a 2021 fifth-round pick.
Without the benefit of hindsight, it doesn't seem unreasonable for the Capitals to have made this move. Stephenson recorded 18 points in 67 games and seven points in 24 playoff games during his rookie 2017-18 season, which ended with his Caps overcoming the Golden Knights to win the Cup. The next year, however, did not produce the type of continued development that Washington had hoped for, as the former Regina Pats star mustered just 11 points in 64 games.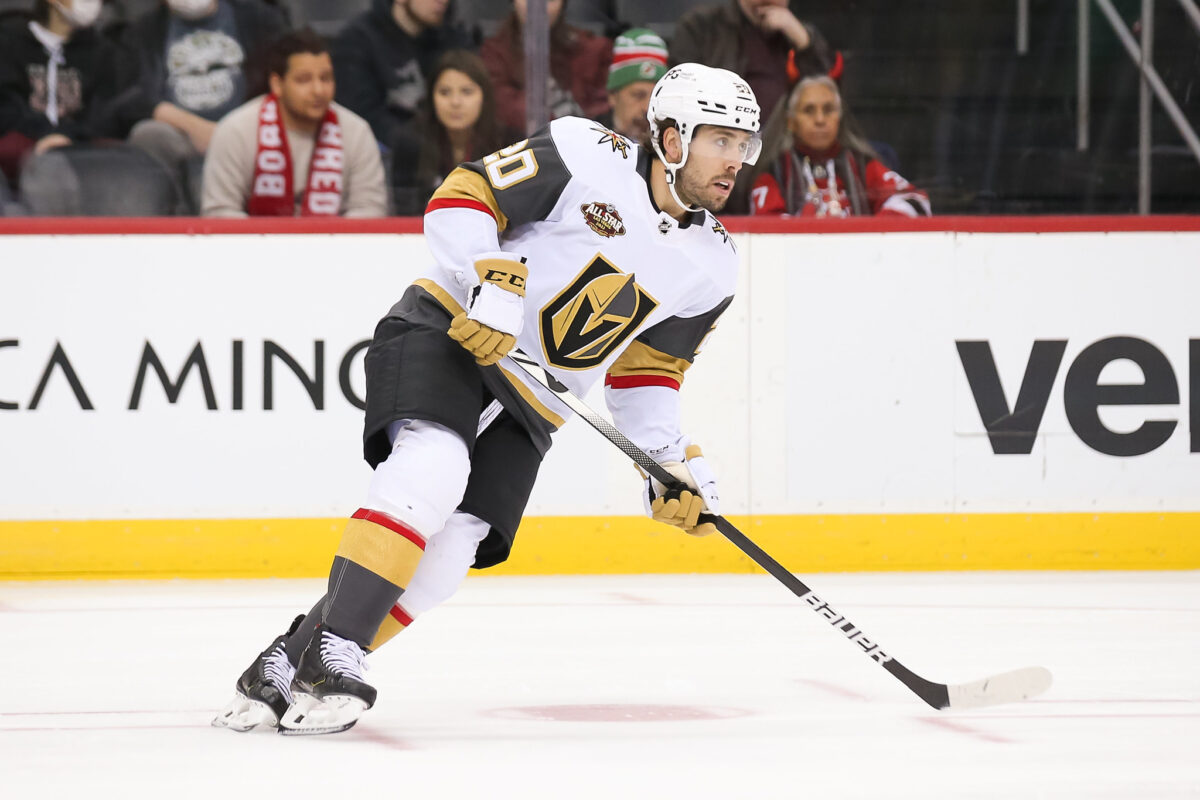 By the time he was acquired by Vegas, Stephenson was managing under 12 minutes of ice time in a way-down-the-lineup depth role. Upon his move out west, he scored in his Golden Knights debut and was getting up to 20 minutes of work by the end of the month. At season's end, Stephenson had recorded 22 points in 41 games, just 11 shy of the 33 points he had notched over 168 career games with the Capitals. A trade that has been referred to as "the NHL's most lopsided" was already beginning to bear fruit.
Fast forward two years and Stephenson has been everything Vegas hoped for and more. Apart from improving his point total each season, he's come to the level where he's currently the club's leading scorer. The 28-year-old has also offered valuable versatility, delivering on the top line alongside Jack Eichel and sparking the bottom-six with his game-breaking speed (he finished third in the Fastest Skater competition on Friday).
Losing high-paid stars like Fleury and Max Pacioretty for next to nothing as cap casualties has given life to the notion that the Golden Knights front office has trouble with asset management. All-Star Weekend suggested otherwise. Vegas' first-time All-Star pair included a stellar rookie goalie signed to an exceptionally team-friendly contract for two more seasons and a multi-faceted, rapidly improving forward who came at the cost of a mere fifth-round pick.