Well, it wasn't a conventional NHL Trade Deadline filled with numerous trades of varying significance, but by the time the 3:00 P.M cut off had passed, a decent, yet less than expected number of players were headed to new homes.
While a few big name players, most notably Mikkel Boedker, Kris Russell and Brandon Pirri were traded, as was expected, an even larger number of which were not. In particular, these were Loui Eriksson of the Boston Bruins and Dan Hamhuis of the Vancouver Canucks, both of which retain contracts which will see them become UFAs come season's end.
While it was a busier and arguably more successful day for a number of NHL teams throughout the League, the Edmonton Oilers remained relatively quiet in terms of trades, yet did make a number of transactions which will aid their franchise in the immediate future.
Oilers 2016 Deadline Day Recap
Waiver Claims: B-
The Edmonton Oilers officially added two players to their roster when it was announced that they had claimed both Adam Pardy and Adam Cracknell off of Waivers, Pardy from Winnipeg and Cracknell from Vancouver.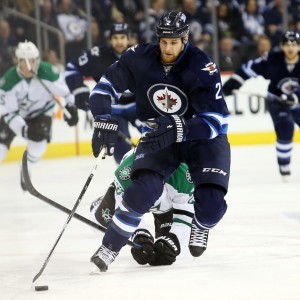 Pardy, 31, is a veteran defenseman currently in his eighth season in the NHL. Originally drafted by the Calgary Flames in the sixth round, 173rd overall in 2004, Pardy has spent his playing career with the Flames, Dallas Stars, Buffalo Sabres and most recently the Winnipeg Jets. Best characterized as a defensive defenseman, Pardy will bring stability to the Oilers' back-end, yet on an expiring contract, will become a UFA come July 1st. GM Peter Chiarelli alluded to his desire of 'test driving' a defenseman late last week, and this acquisition fills the bill.
In Cracknell, the Oilers receive a 30-year-old winger who has spent his career bouncing between the NHL and AHL levels. Since he first entered the professional ranks in 2005-06, Cracknell has spent time with the St. Louis Blues, Columbus Blue Jackets and most recently, the Vancouver Canucks. A big body at 6′ 2″, 210 pounds, Cracknell will add additional size to the Oilers lineup, an aspect which they have lacked thus far this season. Although he shouldn't be expected to become an offensive threat, Cracknell has potential, yet will likely see a good amount of time on special teams.
Contract Extensions: A+
Further, the Oilers also announced they had agreed to a pair of contract extensions with current players who are expected to play a large role in the Oilers' future success.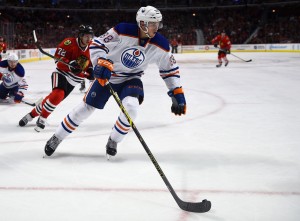 On defense, the Oilers locked up Brandon Davidson to a two-year contract extension worth $2.85 million. The contract will see Davidson paid $1.3 million in 2016-17 and $1.55 million in 2017-18 and carries a cap hit of $1.425 million per season. In his first full season of play, Davidson has been a pleasant surprise for the Oilers by providing not only an offensive punch from the blue-line, but more importantly by playing a defensively sound game. With four goals and 10 points, 46 games into the season, all signs point to Davidson becoming a key piece in the Oilers re-build.
In goal, the Oilers' other major area of weakness, promising prospect Laurent Brossoit was also inked to a two-year contract extension, worth $1.5 million. The contract carries a cap hit of $750K per year and will pay Brossoit $650K in 2016-17 as well as $850K in 2017-18. Brossoit, who has been outstanding at the AHL-level with the Bakersfield Condors, has shown considerable promise in two games at the NHL level, allowing just three goals over two games alongside a spectacular .962% SVP. Undoubtedly, Edmonton's goaltender of the future, Brossoit has been guaranteed consistent playing time following the departure of Anders Nilsson in a trade with the St. Louis Blues.
The Trade: B
While the Edmonton Oilers were quiet on Monday leading up to the 2016 NHL Trade Deadline, they did manage to finalize one trade. In a deal with the Anaheim Ducks, the Oilers acquired forward Patrick Maroon in exchange for Martin Gernat and a 4th round draft pick in 2016.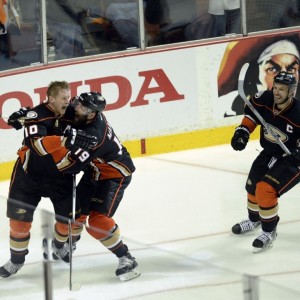 In terms of their return, the Oilers acquired Patrick Maroon, a 27 year old winger who checks in at an impressive 6'3″, 230 pounds. In his fifth year of play in the NHL, Maroon is best utilized when he uses his size to his advantage, and is particularly useful in front of the net on the power-play, where he scored three of his four goals with the Ducks this season.
Coming off of a career best season, in which he scored nine goals and 34 points over 71 games played, Maroon has taken a step back this season, having registered just 13 points in 56 games played at the time of the trade.
While he won't be asked to provide offense on an Oilers team laden with incredible talent, he could see time on the power-play, where the Oilers could use a go-to man in front of the net. If Maroon hopes to stick with the Oilers and become an impactful player, he will have to find his niche within the club.
One aspect of Maroon's game which must improve however is his foot speed. He is well noted for his lack of skating ability, a major reason why his game revolves heavily on puck cycling and net play. On a team beaming with talent and skill, skating is one area in which Maroon must desire to improve.
In all, with an additional two-years remaining on his contract with a cap-hit of $2 million per season, 25% of which the Ducks are retaining, acquiring Maroon was a low-risk decision, especially so considering the assets in which the Oilers moved in return. On top of the 4th round pick, Gernat was dealt, a defensive prospect playing in Bakersfield and former 5th round pick whose game has failed to develop and was certainly in need of a new start. If Maroon can rediscover his play, the Oilers could well have pulled off a fantastic trade.
The Big Picture: B+
At the end of the day, the Oilers had a successful, yet decievingly quiet Trade Deadline in 2016.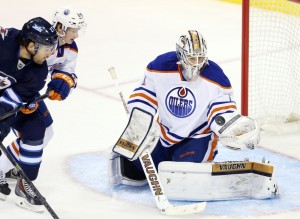 Sure, the Oilers did not move any of their top players in return for defensive help. Yet given their current position in the standings, such a move will likely, and more appropriately, come during the offseason, if not at the NHL Entry Draft.
In claiming Pardy and Cracknell, Edmonton successfully added to their forward and defensive depth, while most importantly helping to take pressure off of a number of young players and call-ups who had recently been inserted into the lineup. With playoff contention still years away, the Oilers must be smart regarding the development of their young talent, and shielding them from the often overwhelming pressure of everyday NHL life.
Signing both Davidson and Brossoit to two-year contract extensions was also an excellent move by the Oilers brass. With both players projected to become major cogs in the re-build, signing both to very fair contracts of little financial implication will bode well for Edmonton, especially so if both players are able to contribute consistently at the NHL level within the next two seasons.
Lastly, the lone Oilers trade appears on paper to have been a great deal for Edmonton. Loaded with draft picks, moving a 4th was of little issue, while Gernat was failing to develop and needed a fresh start elsewhere. In Maroon, the Oilers have landed a solid bottom-six forward who will bring size to the lineup, and if he can improve his foot speed could become a valuable piece for the Oilers over the next two seasons.
In all, the Oilers had a great day despite completing just one trade. No, they didn't make a big splash, but the minor moves which they accomplished certainly help point Edmonton in the right direction for years to come.
Brett Slawson is a four-year veteran of The Hockey Writers who covers the Toronto Maple Leafs, NHL prospects, and the OHL's Mississauga Steelheads.
Contact Brett on Twitter @brettslawson92, or by email at brett_slawson@hotmail.com.